Step aboard this sumptuous floating hotel 46-cabin as it glides through the world's most magnificent seascape, with Michelin star dining, live band entertainment, your own private butler, and the most generous cabins found anywhere in Halong Bay. Enjoy two capacious sundecks with wrap-around views, an outdoor Jacuzzi from which to gaze at evening sunsets, and an onboard spa from renowned Vietnamese wellness group Kaia.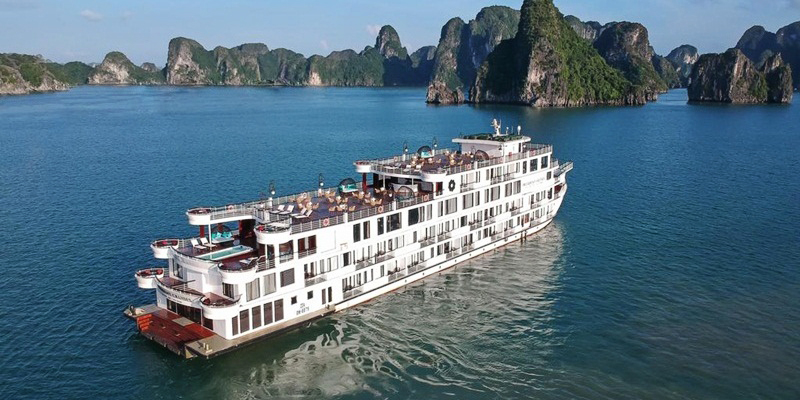 The five-deck steel craft measures 86 meters long, 13.9 meters wide and 13 meters high, making it the largest overnight ship to grace Halong Bay's waters. But it's the ship's sublime selection of onboard entertainment, premium facilities, and elegant cabin design that will dazzle first-time passengers.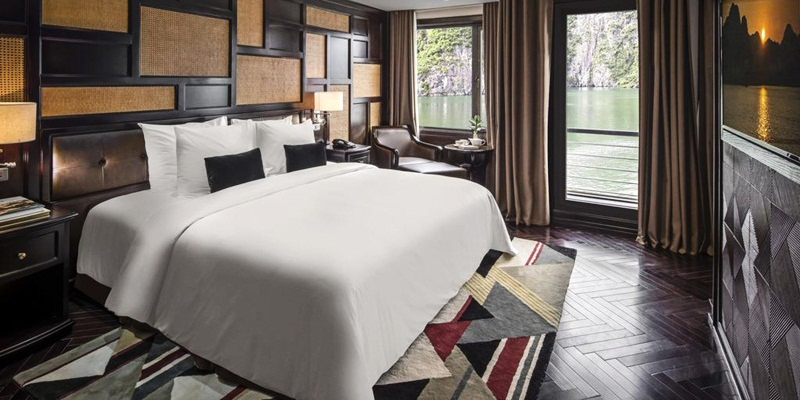 In a selection of onboard areas, including two capacious sundecks and an outdoor Jacuzzi offering panoramic views of the bay. Alternatively, retire to your balcony or terrace and soak in the scenery from your own private space. In the elegant Piano Lounge, as President Cruises is the only Halong Bay ship to offer sophisticated international evening entertainment with live music every night.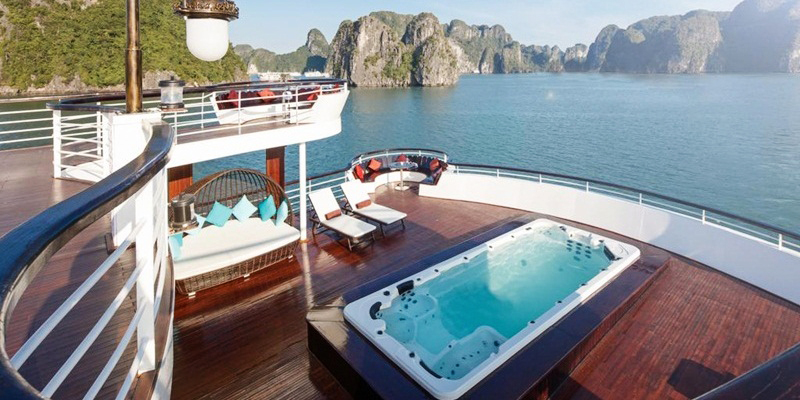 As you glide through this magnificent seascape, The President Journey will unfold before your eyes. Allow us to lead you through our handcrafted experiences and discover a wealth of culture hidden amongst the limestone karsts. Uncover Cua Van floating villages, where the fisherman families lead a serene and unencumbered life. Delve into mythical caves, explore pearl farms, and climb to island peaks to marvel at the sheer majesty of the bay from above.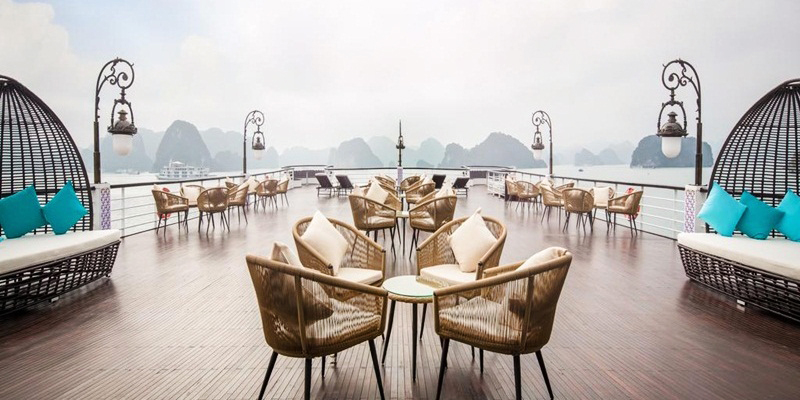 ALO Travel Asia is proudly in partnership with President Cruises since beginning and being one of top-account agents in Vietnam. We would like to present you the most up-to-date President Cruises summer promotion by clicking here or you might find our best-selling signature theme tours collection by following here.