Binh Tay market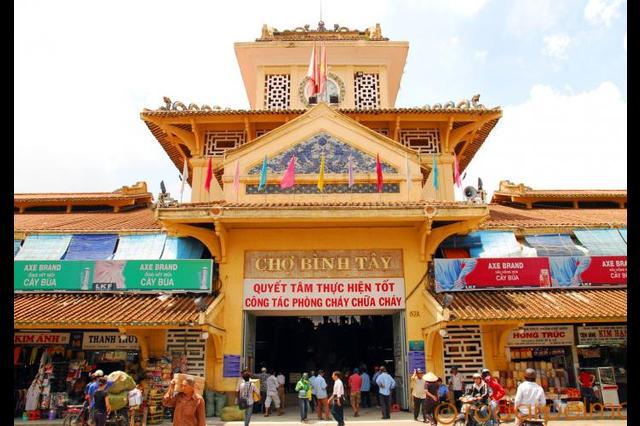 Binh Tay Market (known in Vietnamese as Chợ Bình Tây) is one of the major markets in Saigon. It's the dominant business hub and attraction in Cholon, Saigon's Chinatown.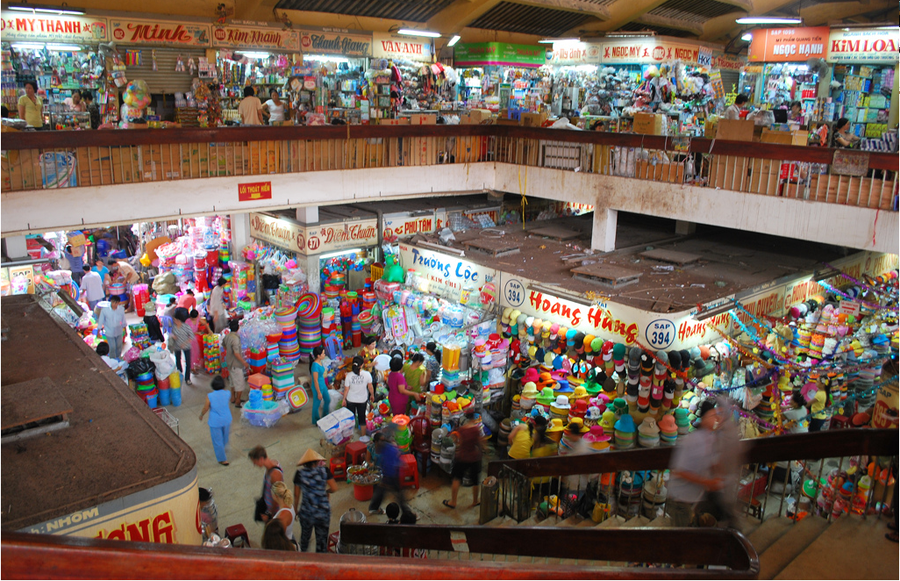 Visiting markets, because it directly relates to food (and eating), is always one of the top things travelers forward to doing when travel.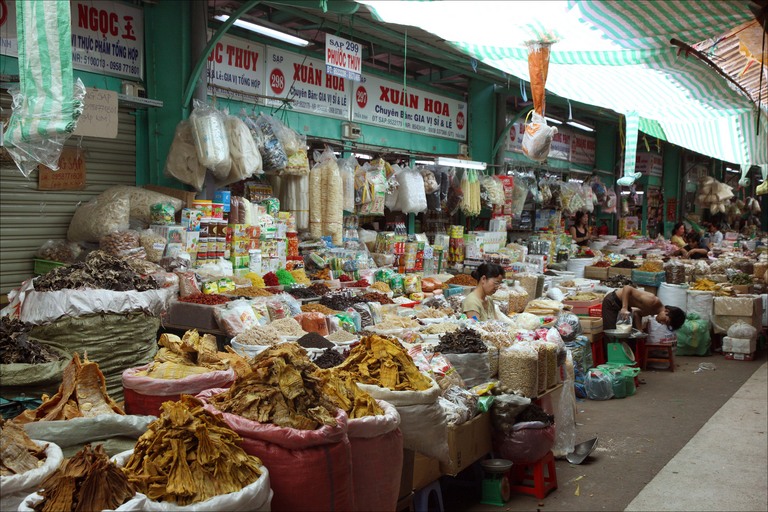 Unlike Chinatown in Bangkok or Manila, or even in other places around the world like Honolulu or London, Chinatown in Saigon isn't all that praised, or recognized as a real main area of Saigon to visit.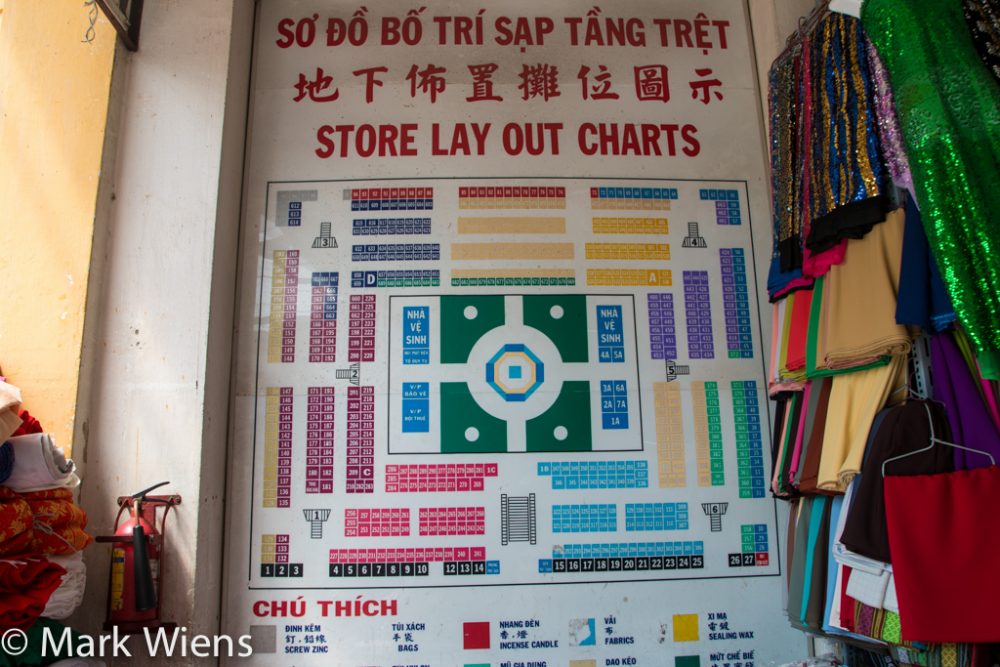 One of the reasons is because Cholon is actually so huge, that it takes up half of District 5 – it's not one of those cute and condensed little Chinatowns, with flashing lights and Chinese signs, like in some other cities – and it doesn't even have a real main "Chinatown looking," street.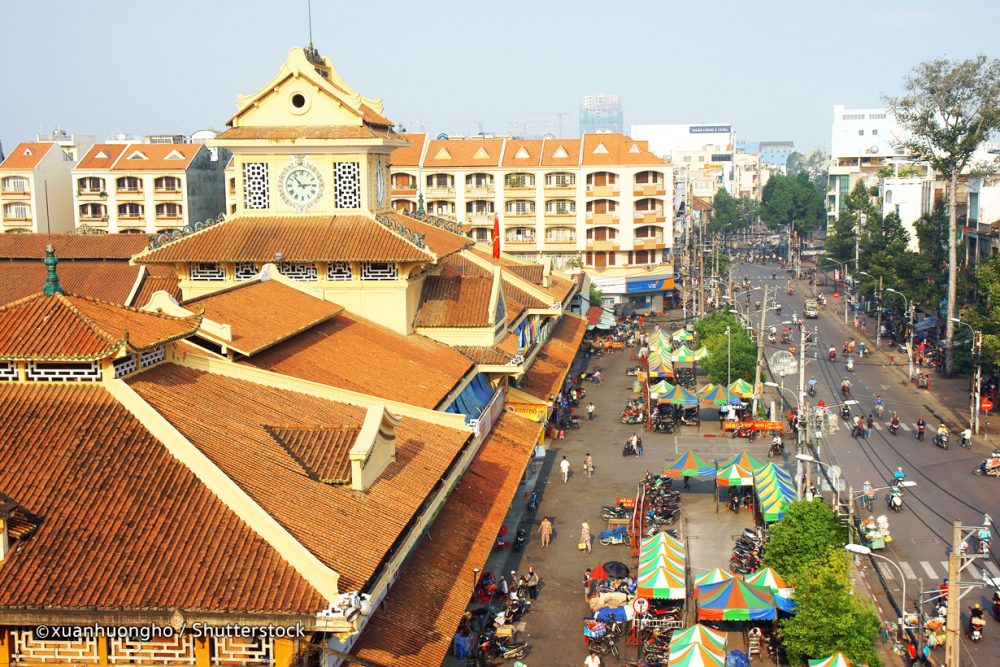 Instead Cholon (Chợ Lớn) is a sprawling section of Saigon, where life rapidly flows, and because all of Saigon has so much Chinese influence already, it really sort of blends into other parts of the city.

While there are many markets within Cholon, Binh Tay is the central market – the largest and distribution hub for all things food and clothes in the area.
The markets, along with a few scattered temples, are the main draws for visiting Chinatown in Saigon.
Adr: 57A Thap Moui, District 6, Ho Chi Minh City
Source: Migrationology.com, pictures collecting from Google
Ben Thanh market
Centrally located, Ben Thanh and its surrounding streets comprise one of HCMC's liveliest areas. Everything that's commonly eaten, worn or used by the Saigonese is piled high, and souvenir items can be found in equal abundance. Vendors are determined and prices usually higher than elsewhere (restaurant stalls are reasonable), so bargain vigorously and ignore any 'Fixed Price' signs.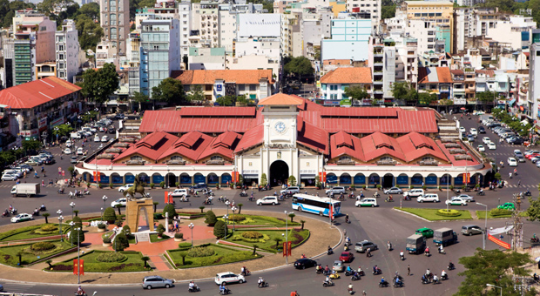 Good restaurant stalls are usually open until mid-afternoon. It's an area where it pays to be extra vigilant about looking after personal items and electronics.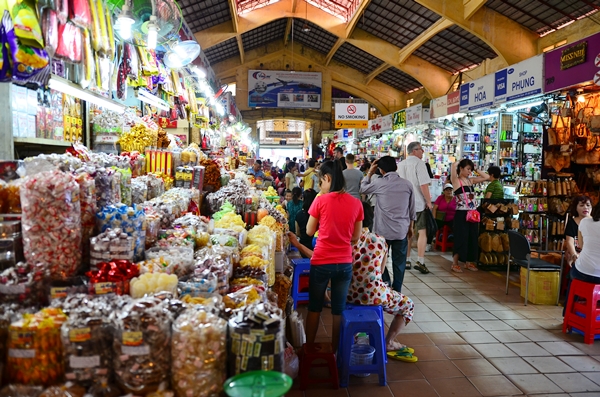 Once the indoors market closes, a small night market just outside takes over until midnight.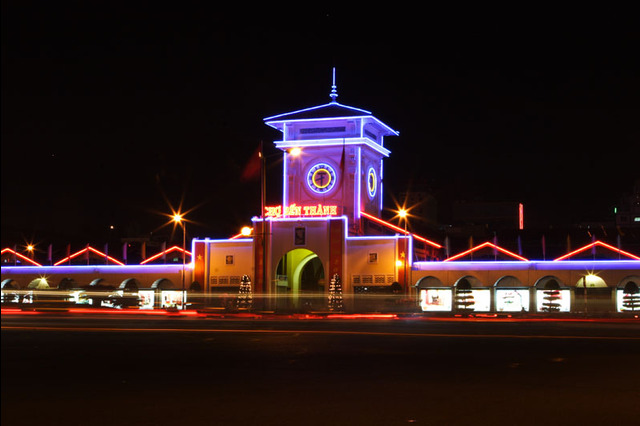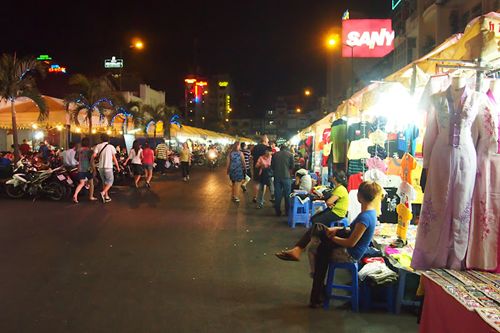 Source: Lonelyplanet.com
Saigon Square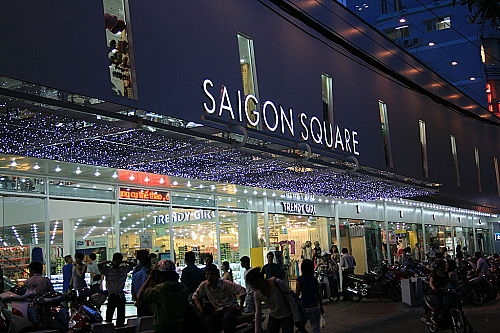 Saigon Squares are located on very great location that is convenient for customers to go shopping.
People said that Saigon Square is a "V.I.P market" because the goods here is sold in the stalls, which like the normal market but the goods quality is quite good. Customers here are mainly foreigners.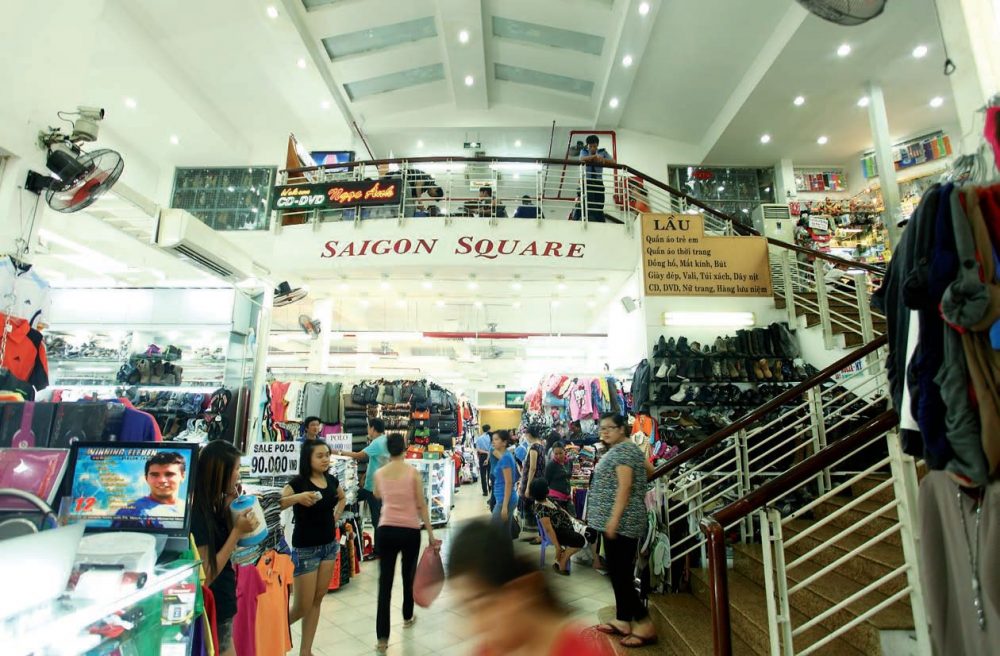 Especially, the space in the square is very large and clean, clothes are well display and the air-conditioners are operated in all opening times. Hence, we can find that Saigon Square is the combination of Vietnamese tradition and modern.
In Saigon Square, we can buy anything from clothes, accessories, sunglasses… to cameras. All of them are always updated to suitable with the present trend that attracts many customers. The goods are well arranged in order for customers can easily find out. Majority of them are exported clothes which were made in Vietnam or Cambodia.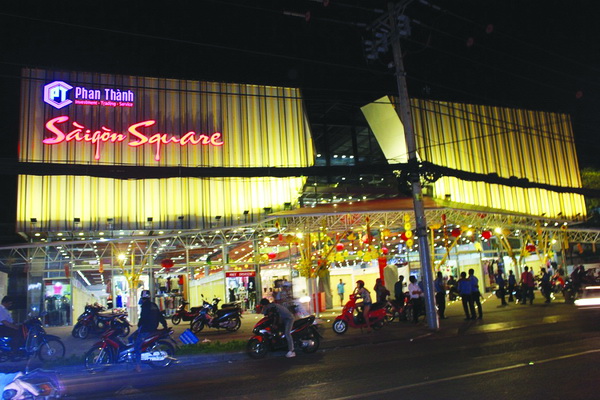 One more thing that you should remember when shopping in Saigon Square is bargain. The bargaining experience is bargaining from 50% of the price and slowly raising it.
In some stalls, the sellers will help you choose the thing that most suitable for you and you can change another if you don't like. Almost of sellers here can speak English that is easily for you when shopping and bargaining.
Add:
Saigon Square 1: 77 – 89 Nam Ky Khoi Nghia road, district 1, Ho Chi Minh city
Saigon Square 2: 7 – 9 Ton Duc Thang street, district 1, Ho Chi Minh city
Saigon Square 3: 17E9 – 181 – 183 – 185 Hai Ba Trung street, district 1, Ho Chi Minh city
Opening hours: 09:00 – 21:00
Source: crossingtravel.com
Saigon Centre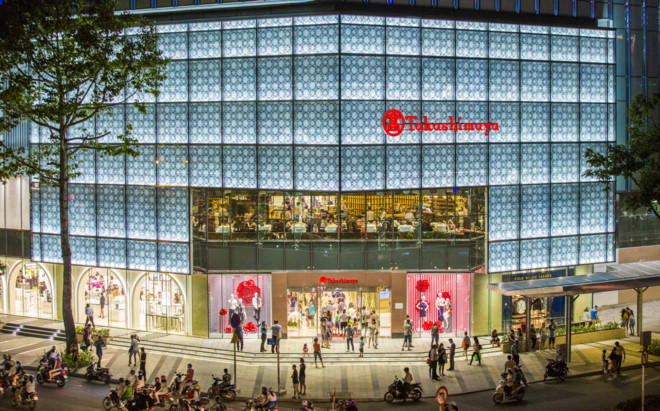 Located at 65 Le Loi Street (or 92-94 Nam Ky Khoi Nghia Street), District 1, the seven-story building houses more than 400 domestic and international brands.
Twenty-five of those brands are making their debut in Vietnam.
One of the most prominent brands in Saigon Centre is the Japanese retail giant Takashimaya, whose gigantic department store occupies 15,000 square meters of the 55,000-square-meter building.
Thirty percent of the shopping mall's area is occupied by fifty restaurants, food stores, and coffee shops.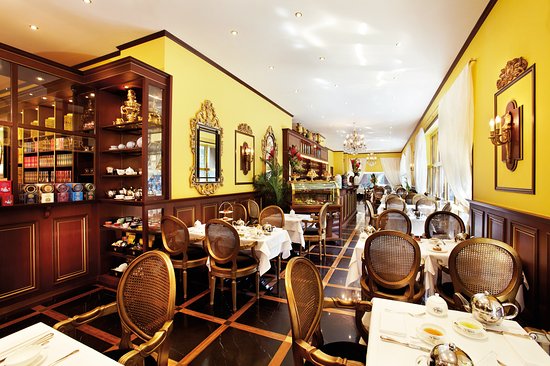 The restaurants cover a wide variety of dining experiences, from Oedo, which takes its inspiration from an ancient town in Tokyo; to Ember Grill and Italian, which fuses Asian and European cuisine, and Pizza Logic, which offers custom-made pizzas.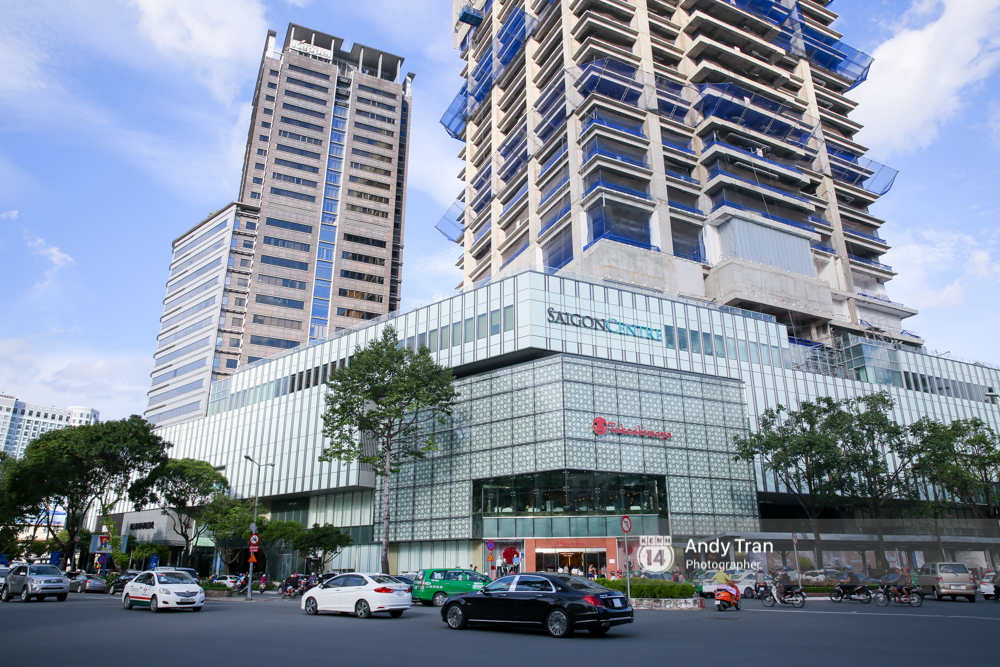 Complimentary customer services including free charging stations and free shopping trolleys are also readily available.
Source: tuoitrenews.vn
Vincom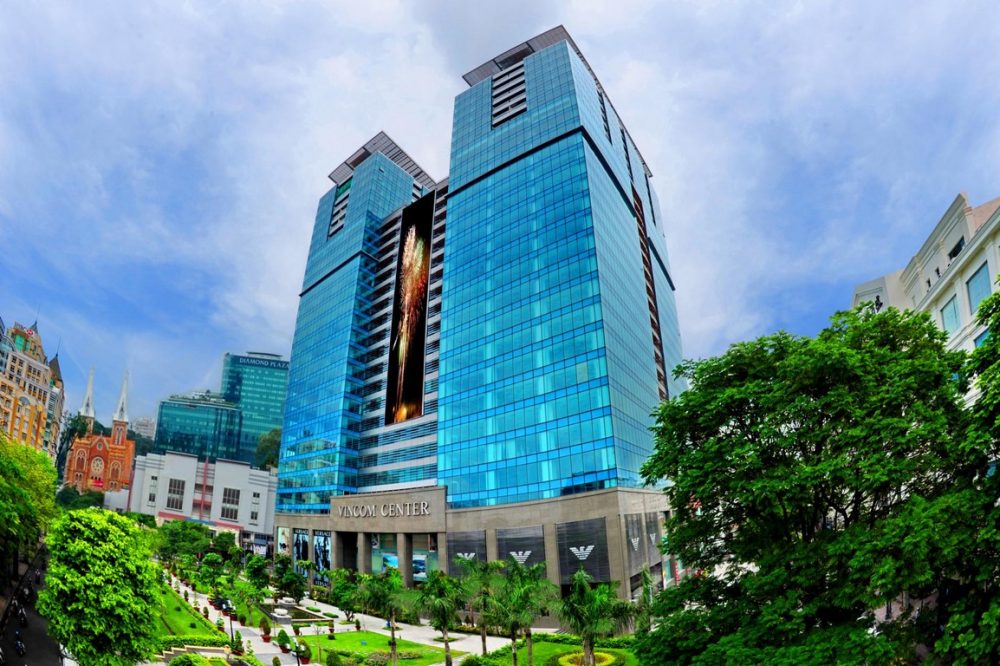 Opened in 2010, Saigon's Vincom Center is a commercial, business and living complex located between Notre Dame Cathedral and the Saigon Opera House. Known best for its large mall (open 9:30 a.m. to 10:00 p.m.), the center is split into two buildings – Vincom Center A and Vincom Center B – located in Le Thanh Ton & Dong Khoi Street in District 1. Conveniently close to the tourist strip, this massive shopping center is Ho Chi Minh City's best option for buying international fashion brands, beautiful jewelry and surprisingly, fresh meat, vegetables and fruit. This is not a center for top bargains, good deals, cheap souvenirs or the kind of produce you would expect at a Vietnamese tourist market – for that, visit Ben Thanh Market or Saigon Square.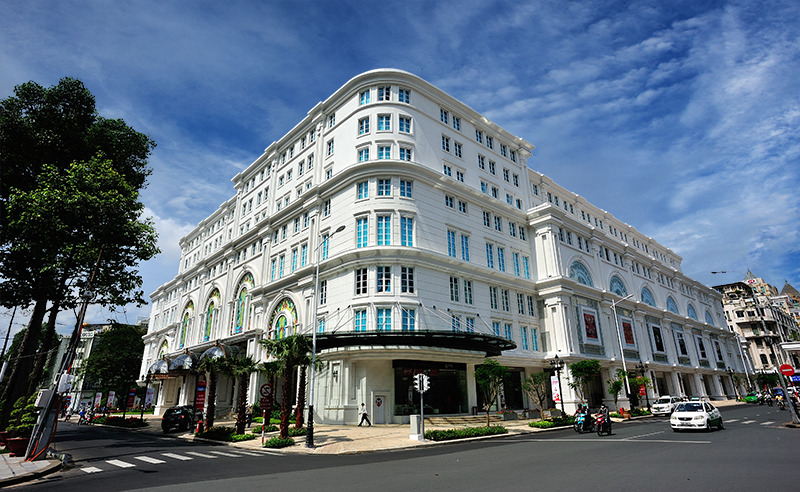 Vincom Center A (commonly known as Union Square) is the smaller and prettier of these two high-end shopping complexes. Set in a Baroque style French period building, the center is home to the top brands in world fashion and a must-see for any tourist with plenty to spend and an eye for class. It also makes for some great window shopping! There are a small number of electronics and home decor stores here on the higher floors.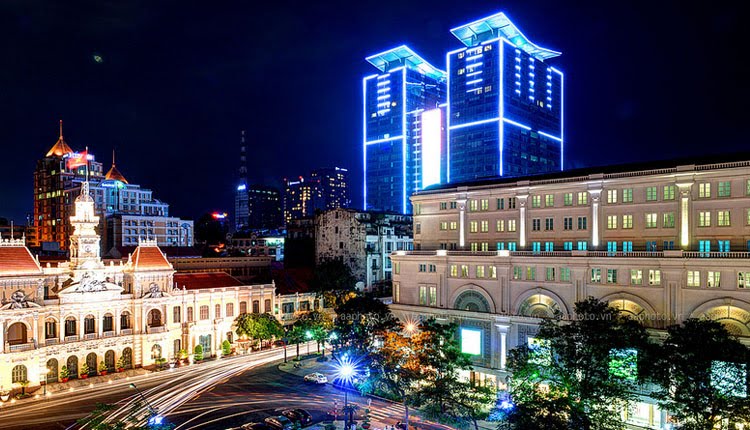 Vincom Center B is a mall in one of Saigon's most striking glass skyscrapers, comprising of the first seven floors of this 26 floor high-rise. This side of the two-building complex holds more than just fashion.
Source: citypassguide.com