Nha Trang is our company's inspecting destination combined with summer holiday trip this year – a Coastal City of Khanh Hoa Province on the Southern Central Coast of Vietnam. We stayed in Nha Trang for 2 nights at Xala Boutique Hotel – it was known as the first boutique hotel in style and last night at Starfish Home-stay in Cam Ranh area. We choose Nha Trang because we would like to experience some new sight seeing in order to update our products 2019-2020 and definitely we are beach lovers too.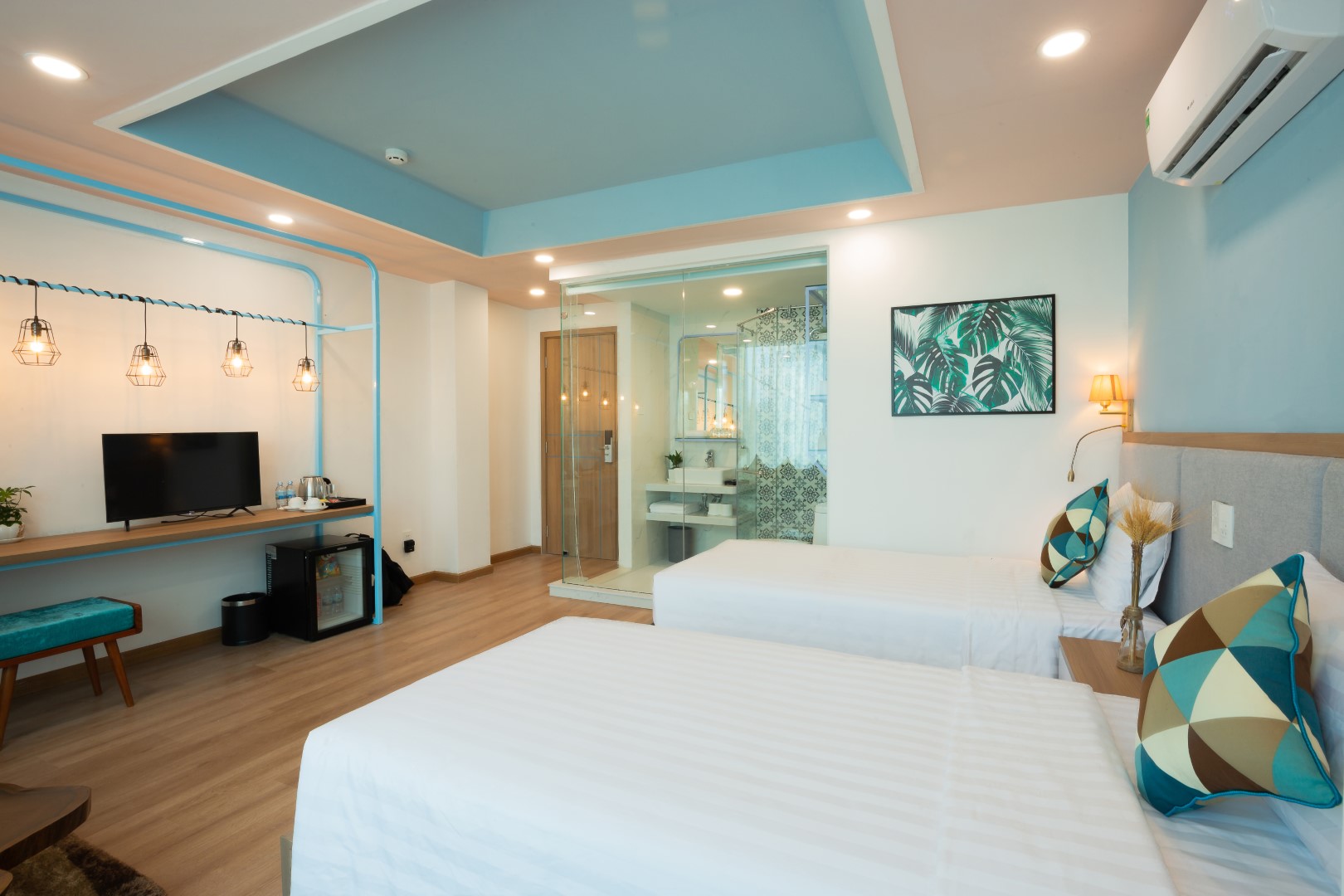 We are surprised at the lunch that was being well prepared by the Xala restaurant staffs. It offers a big size crab hot-pot at reasonable price in a lovely sea-view restaurant. The next surprise is about smart cute room at Xala: Superior room is a little bit small cosy – no view while Premium and Deluxe rooms are with stunning sea view and city view featured huge panorama window. We paid out the rest of afternoon to swim and silently praise the comprehension of our leaders. Dinner starts with special local famous dishes – Grilled meat rolls (in Vietnamese called "Nem Nướng Ninh Hòa"). Do it yourself: wrapping the rolls with grilled pork meat, mango, girdle cake, local herb and secret chopped meat tomato source.
In the second day, we started visiting Noi Island – the one contains the largest number of bird nest populations in Vietnam. This Island just has opened for tourism purpose for 2 years so this inclusive tour is quiet and less touristic than most of other visiting island-tours. After 45 minutes on the boat, we had arrived to the Island, local people brought us to see bird nest's homes by glassy-bilge boats and conducted a quick explanations about how the birds built the nest and fed the babies, then we continued using half day for relaxing at the gorgeous beach of the Island which is divided into 2 sides: warm & cold water by an unique line of white sandy beach.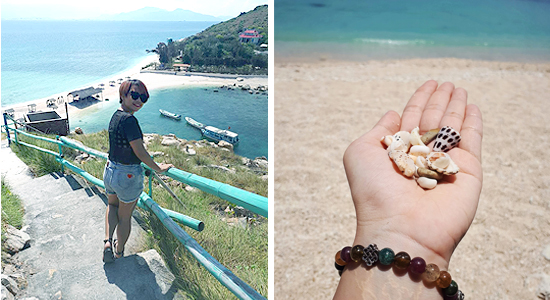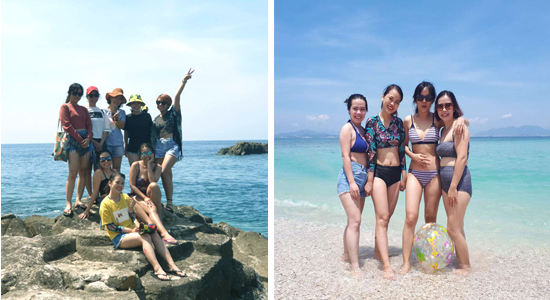 For a quick conclusion, you cannot image that with just only USD25 per person, you get a very good value of a full-day tour island visits with fully inclusive tours package, entrance fee, boat rental fee, knowledgeable local tour guide (Vietnamese speaking – if you prefer English speaking guide, surcharge is applicable), and an awesome seafood lunch. We finished the tours by 17:00 PM at pier.
For dinner, we enjoy another local popular food: Lac Canh Grilled Beef. We have ever tasted such Grilled Beef like this in Saigon or Hanoi and we guess its taste is very different from any kind of grilled one in your country. Other than that, the restaurant has some other delicious dishes such as: grilled squid, prawn and goat meat. Just to share, this restaurant is a traditional old house for generation to generations and it is full of local people but still remained tasty flavor as we mentioned. We recommend it is worth trying one time for the ones who love experiencing local food in a way.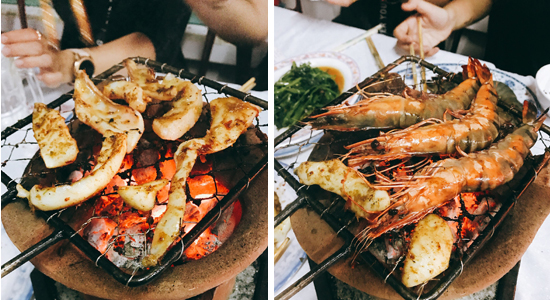 In the following day, we checked out the hotel and it takes about an hour driving (approximately 44 km) to get to Starfish Homestay in Binh Lap Hamlet; an ecotourism place is completely natural isolated, not being polluted and unspoiled from Nha Trang.
The sad thing is the only one entrance bridge of Binh Lap was damaged by recent storm so we have being transferred to a mini-van arranged by Homestay. The landscape is outstanding with lots of beautiful corners and charming sunbathing lounges, it is perfectly ideal place for photo-lovers or couples, honeymooners who truly wants to find unique place to celebrate the moment of lifetime. Accommodation features eco-friendly style with quite of basic standard like air conditioners, private bathroom, hot & cold water, clean bed and simple choice of mini bar.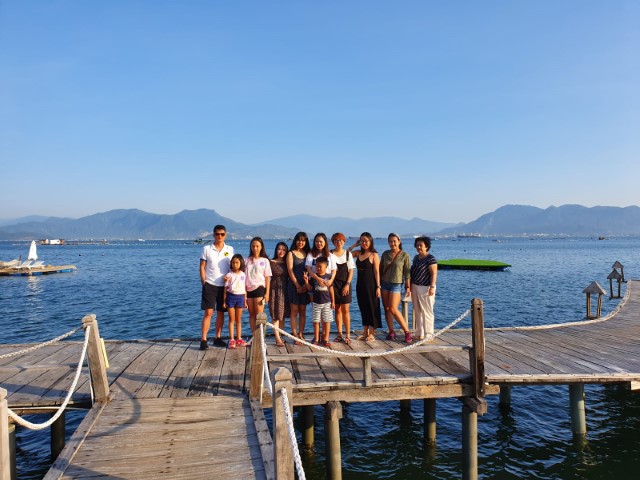 Having a BBQ party at its bar on the beach is a cool idea, then played team building and karaoke, such amazing they were!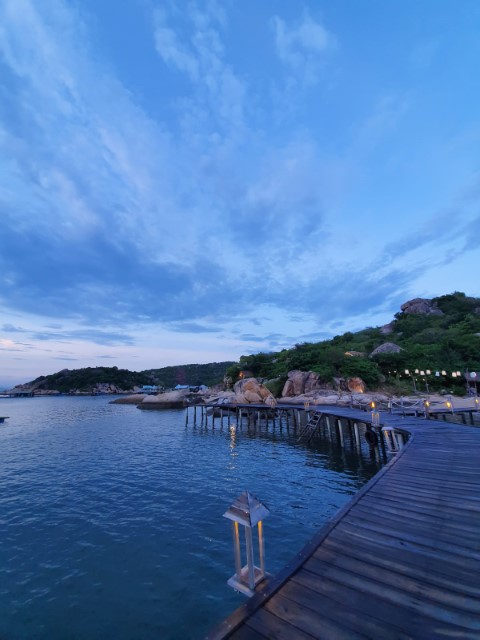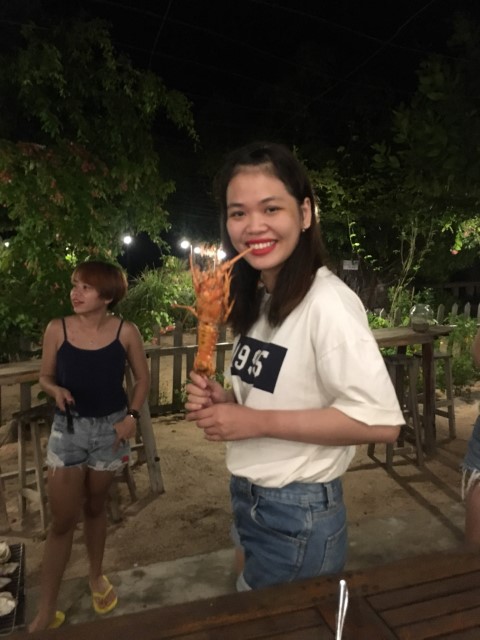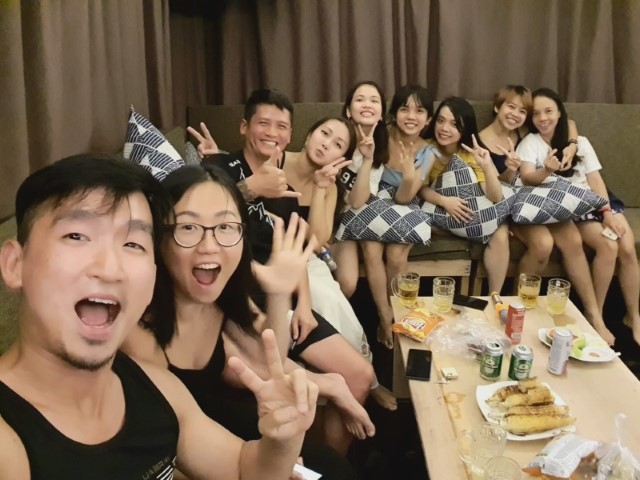 After this trip, we highly recommend Noi Island day-trip for who are looking for a day-trip to islands in Nha Trang and Starfish for photographers or who love nature, want to hide-away for few days
If you have any question about this tour, please contact us for more detail: info@alotravelasia.com