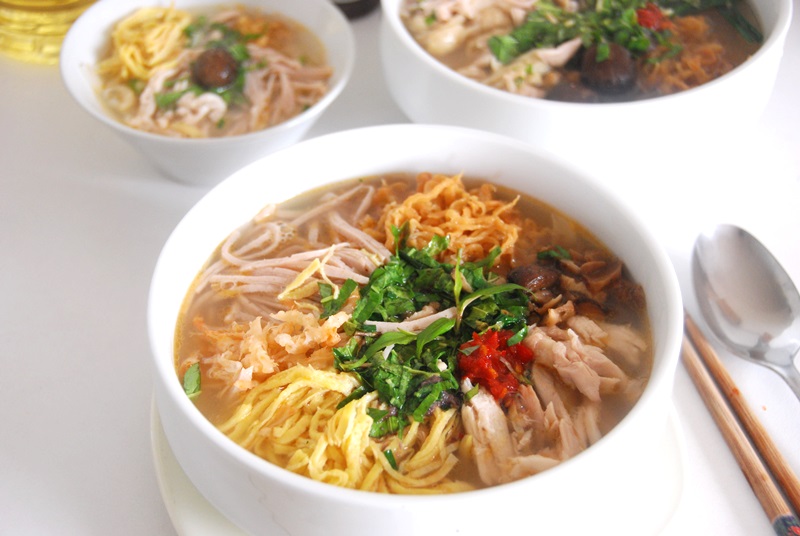 The name
Yes, Hanoi is a paradise of noodles. You can't count how many kinds of noodle that Hanoi proudly has. However, to my opinion, the special, signature noodle that you can only find the best in Hanoi is Bun Thang. The "Thang" in its name origins from the way the dish is prepared. Because it takes so many ingredients to perfect the dish that people link the process  to the process of old Vietnamese pharmacists prepare herbal medicine for their clients/patient .
The ingredients
With the sweet, rich in flavor broth from chicken bone, the noodle is the combination of egg, chicken hamstring, mushroom, ham, radish, dried shrimps, gingers, onions, fish sauce and shrimp sauce to create the dish. The chicken bones will be stewed in water seasoning with salt, fish sauce and several secret flavors in at least 4 hours to be rich and sweet while tasting.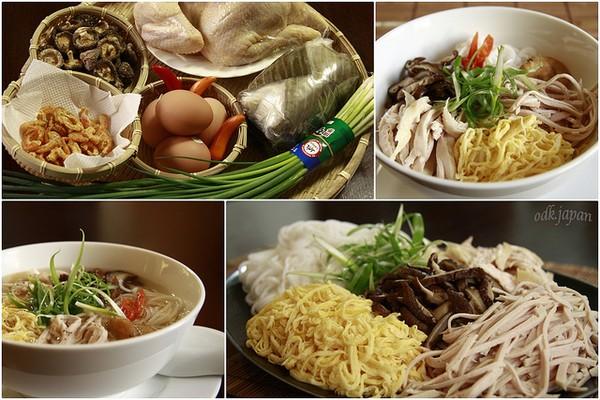 All the ingredient will be shred into small thread and put into one bowl with noodles at the bottom then chicken hamstrings, hams, egg, radish and mushroom.
The colorful dish will be more delicious if you add little pinch of veggie, pepper and chilli
The restaurant
You can find many good places of Bun Thang in Hanoi since the city is original place. However, I will list out here 3 restaurants that I think is the best in my own taste. Come and try when you have a chance
Bun Thang Mrs. Duc – 48 Cau Go street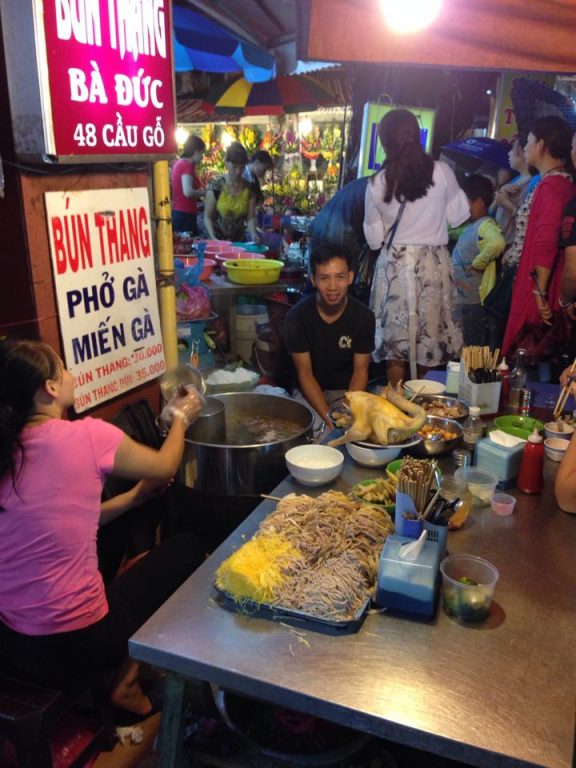 The famous chef Anthony Bourdain  was here to try out the dish. I think he had a great time.
Here the big pot of chicken broth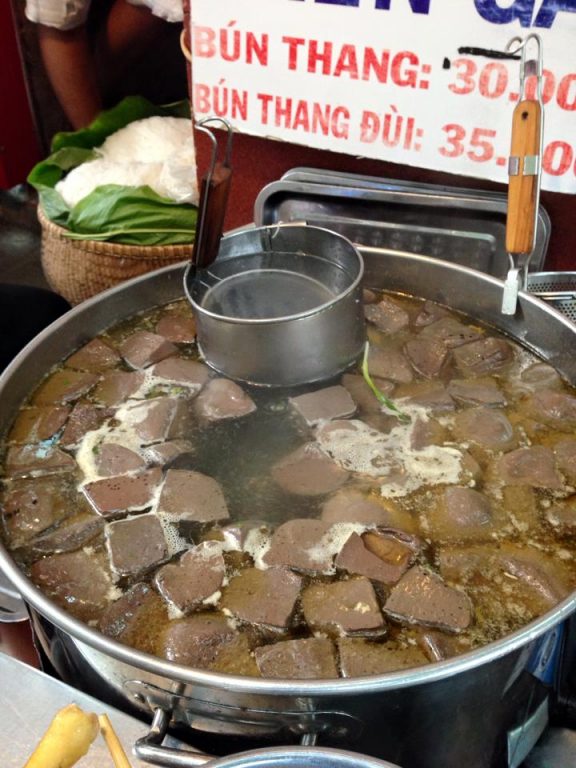 Bun Thang Ha Hoi – 11 Ha Hoi Alley
It's located in the deep alley of Hanoi's streets but you just have to ask anyone around and they will show you the way.
I have eaten in this place since I was a 5 year-old girl
Bun Thang Tu Lun – 22 Hang Trong street
Busy street with a lot of choices of street food. The restaurant is small with handful of table but always busy with food lovers.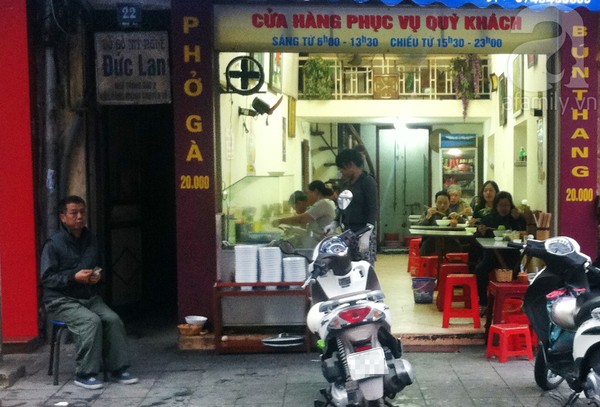 The price
For one bowl of Bun Thang, usually it's around VND 30.000 to 40.000. If you want to add extra things to your bowl or order some side dishes, the price may go up a little.
The time
Hanoians eat Bun Thang whenever they feel like it so it's considered breakfast, lunch and dinner at once. Also, in Tet holiday, family member gather up on day 5 of the holiday and together cook Bun Thang.