Bun Cha has long been in a list of most favorite food by Vietnamese people. You can see them eating Bun Cha at any time of the day whether it's morning or late at night. The grilled meat eating together with vermicelli rice noodles originates in Hanoi for more than 60 years ago and still standing strong. The combination of meats, rice noodles, fresh herbs and sweet broth can easily satisfy anyone likes.

Although its reputation is already well-known to local and foreigners, US president Obama eating Bun Cha in the local restaurant was the big hit that sweeps not only international news but also creating a fever on social media. Pictures of him and chef Anthony Bourdain eating the dish and drinking beer were being shared all over places. How Obama and Bourdain using the utensils skillfully, eating delicious and  chatting comfortably among other customers of Hanoi has brought such a strong impression that now everyone wants to have the same meal set like the two famous and influential guys.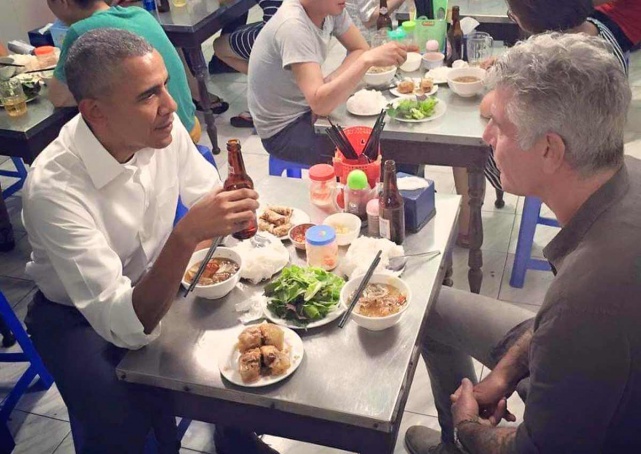 The restaurant – Bun Cha Huong Lien following the huge demand of customer has introduced the Obama combo with one set of Bun Cha, one fried seafood roll and one Hanoi beer for local and international foodies to try with the price of only USD 4.  And if it's good enough for Obama to buy two more portions to eat more at home, then I think it's good for you to try it yourself too when you're in Vietnam, especially in Hanoi.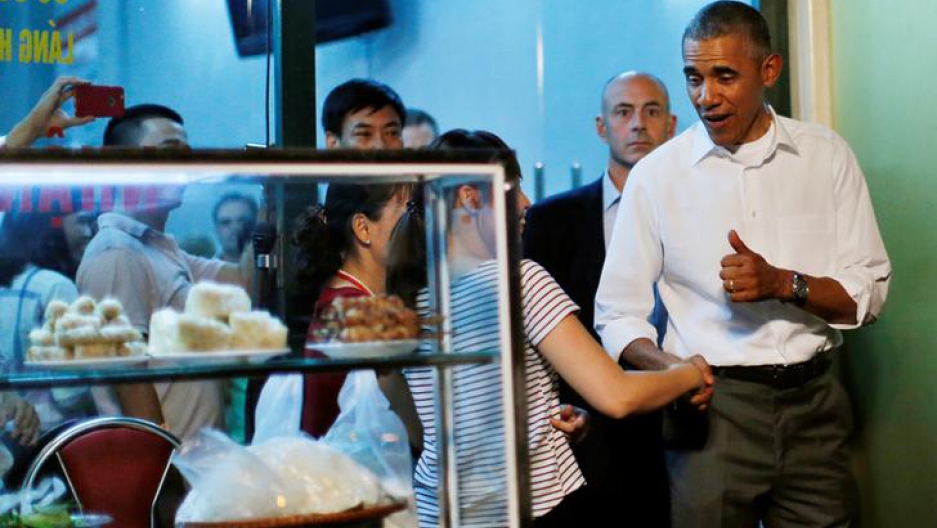 Video Source: http://www.grubstreet.com/
Bun Cha Huong Lien – 24 Le Van Huu, Hanoi, Vietnam.