Hue was the capital of Vietnam for nearly 150 years during feudal times (1802 – 1945).  The long history of royal lifestyle and custom made Hue cuisine inevitably the most refined of all among Vietnamese culinary traditions. The Hue traditional food reflects well the elegance and courtesy of Hue people.
First-time travelers to Hue? Check out here our list of top Hue traditional dishes that everyone should try at least once when they visit Hue.
List of 9 must-try  Hue traditional dishes 
1. Bun Bo Hue (Hue-style Beef noodle soup)
Bun Bo Hue is a popular Vietnamese soup containing rice noodles (bún) and beef (bò). The dish is greatly admired for its balance of spicy, sour, salty, and umami flavors. The predominant flavor is lemongrass.
2. Streamed Rice In Lotus Leaf (Cơm lá sen)
Rice is mixed with meat (chicken and pork), sausage, carrot, bean then lightly stirred. The rice is wrapped in lotus leaf and steamed until the beautiful smell of lotus leaf blends in the rice inside.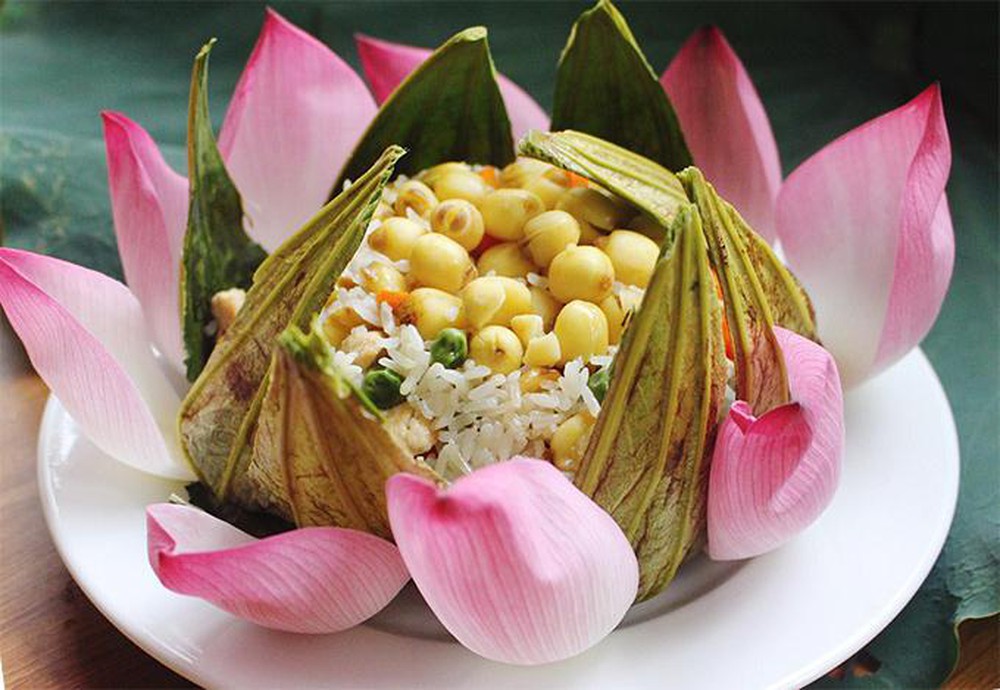 3. Peacock Spring Roll (Nem công)
What is the most popular Vietnamese dish that you have ever heard of? Traditional deep-fried spring rolls it is! Hue cuisines bring this popular dish into the next level by putting it the royal way of food decoration – shaping like a peacock.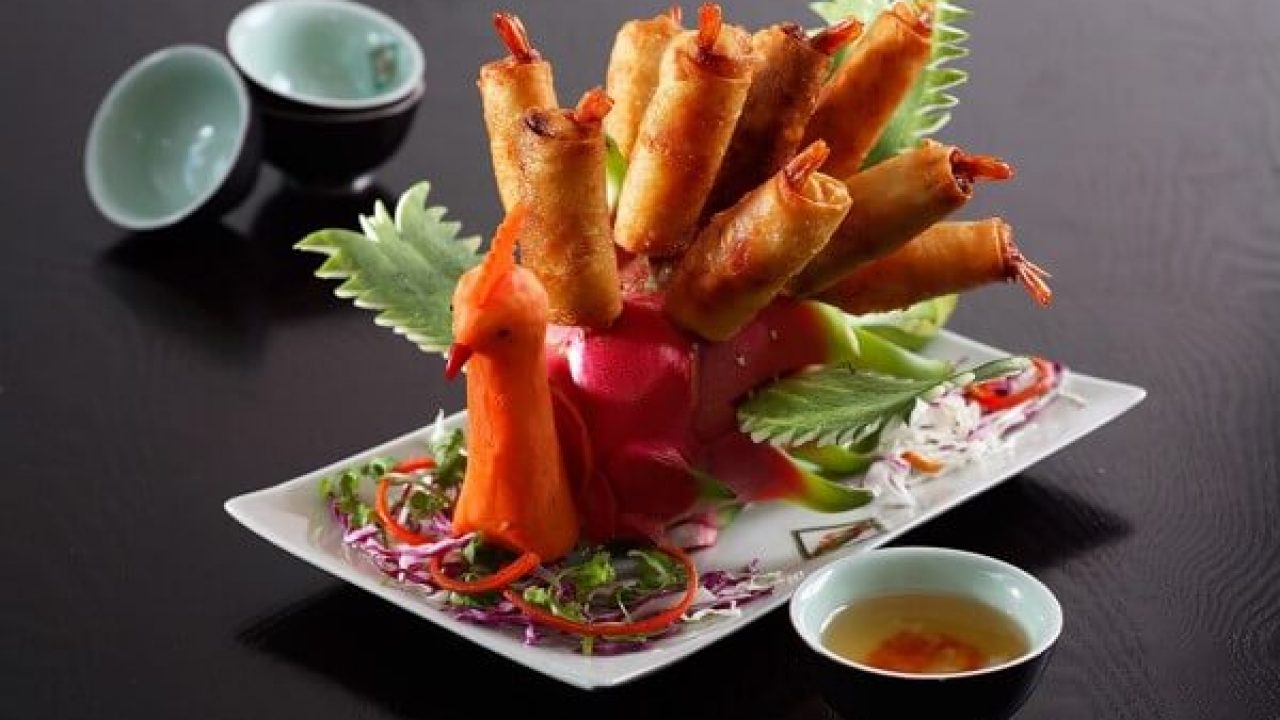 4. Phoenix Pies (Chả phụng)
Special pies mixed of minced pork paste and vegetables (bean, carrot, mushroom), wrapped by a thin layer of omelette, then decorated into the shape of a Phoenix.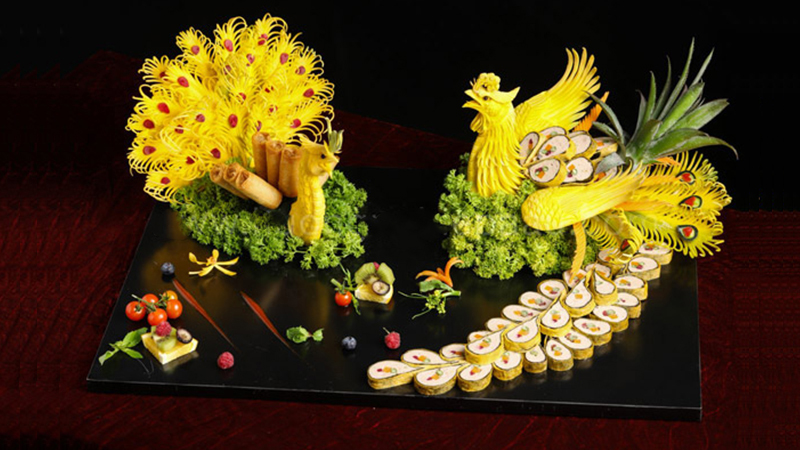 5. Floating Fern-shaped Cake/ Savory Steamed Rice Cakes (Bánh bèo)
Steamed rice cakes topped with scallion oil and reddish shrimp floss are laid out on tiny ceramic dishes all placed on a round tray. This dish looks like water ferns floating on the surface of a lake, hence the name of the dish.
To eat, use a spoon to sprinkle on the rice cake with a sweet and spicy fish sauce before serving.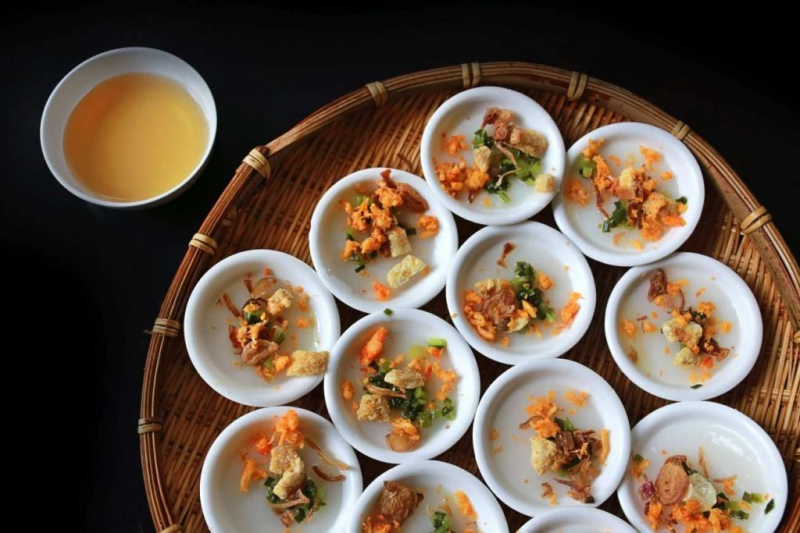 6. Tapioca Dumpling (Bánh bột lọc)
It's not easy to make a tapioca dumpling translucent and chewy, the tapioca starch must be mixed by hand with boiling water until it becomes a soft and smooth mixture. The shrimp and pork belly portions that go into this dumpling are stir-fried in caramelized sugar for color and taste. The dumplings are then wrapped in banana leaves and boiled.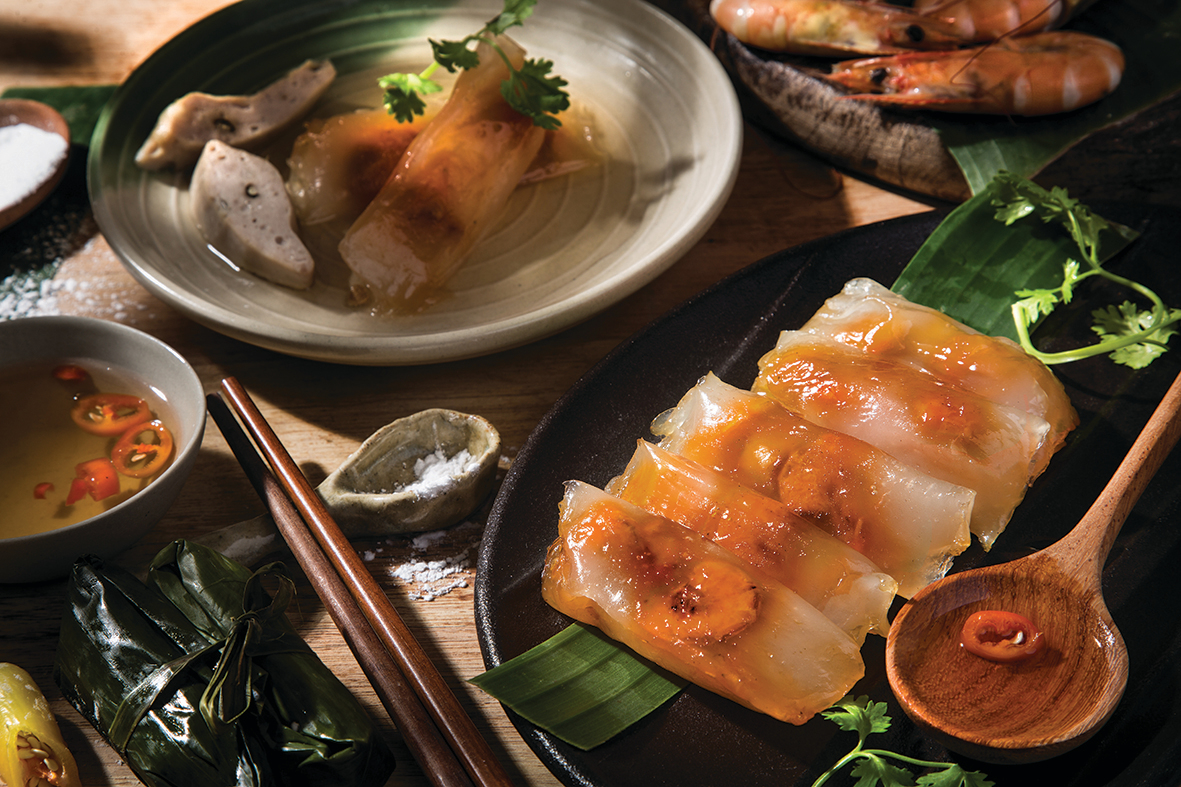 7. Flat Rice Dumplings (Bánh nậm)
It's a common street food sold in many places in Hue city. It has a white color and a flat, rectangular shape with golden shrimp and pork fillings inside, all wrapped in a banana leaf.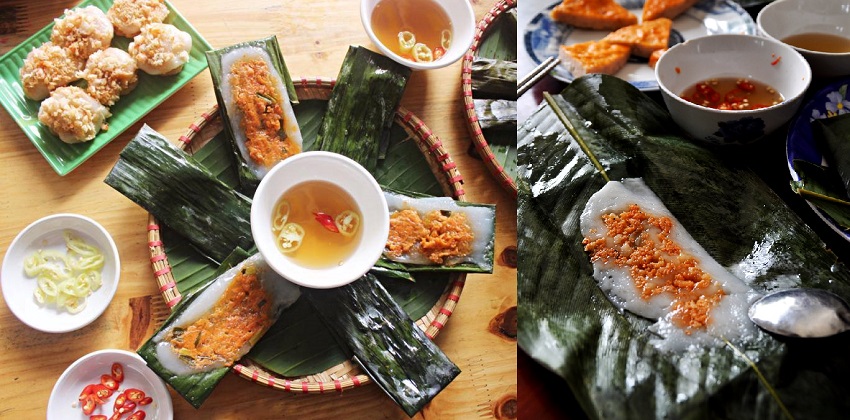 8. Sticky Rice Dumpling On A Pancake (Bánh ram ít)
This special dish was once a favorite in the royal court of Hue. It's a combination of two distinct components: the steamed sticky rice dumpling (Bánh ít) on top and the fried sticky rice pancake (Bánh ram) at the bottom. You will find this combination of stickiness and crunchiness both novel and delicious.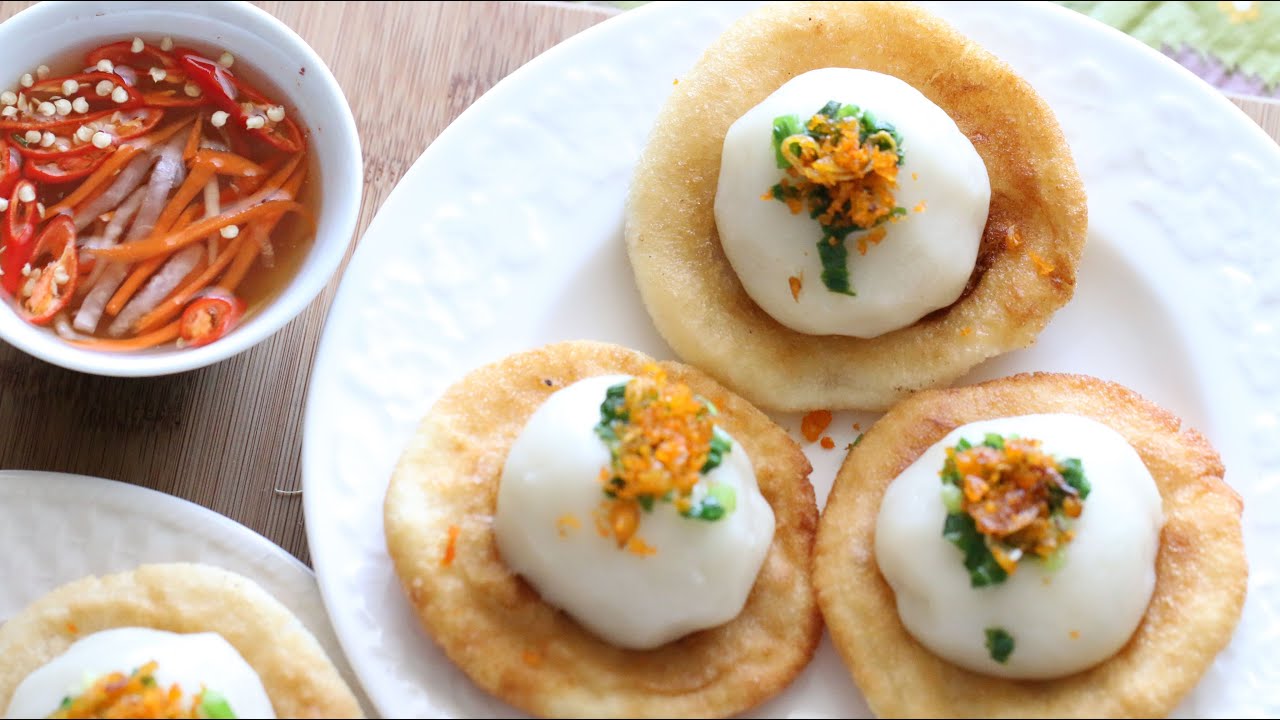 9. Grilled Meat Roll (Nem lụi)
These are the same paper-thin, steamed rice sheets that go with Vietnamese sausages in other parts of Vietnam, but in Hue they get creative. Hue people fancy the dish with grilled or roasted pork instead.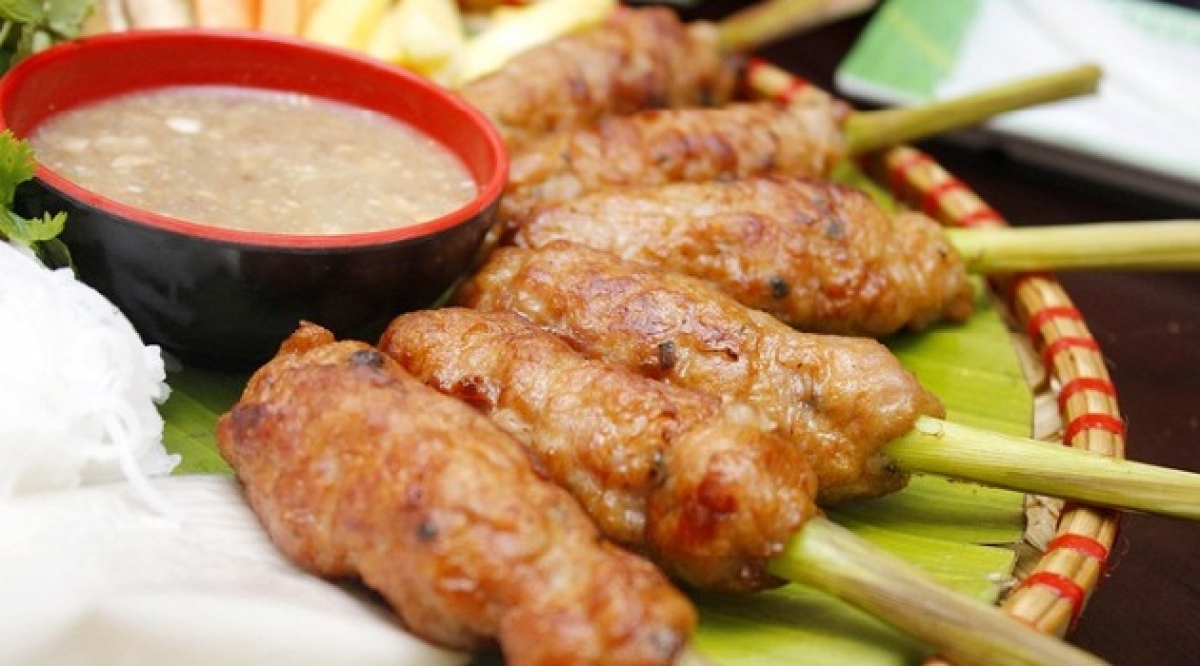 Where you can try the best Hue traditional culinary?
1. Y Thao Garden House Hue:
The 1,300-square-metre garden of the Y Thao garden house was constructed fifty years ago, but the house is comparatively modern. The owner has maintained the integrity of most of the garden and added some distinctive elements, notably a traditional dining room and two interesting antique collections.
You can see two hundred blue ceramics produced during the reign of Le-Trinh King, a Nguyen Lord who lived over three hundred years ago Or traditional Hue mirror painting, the artworks include paintings inlaid with nacre, portraits of princesses, scenes from classical drama, and many more.
The owner is a skilled cook, so the food is very good, and her recipes have been handed down through the family. She includes at least one of the Hue 'Royal' dishes in the menu. The quality of service matches that of the food.

2. Ancient Hue Restaurant
Ancient Hue Restaurant is typical of a two-storey wooden house dated back to the 1800s. The restaurant offers Hue's royal cuisine with nice ambiance and traditional dance performances.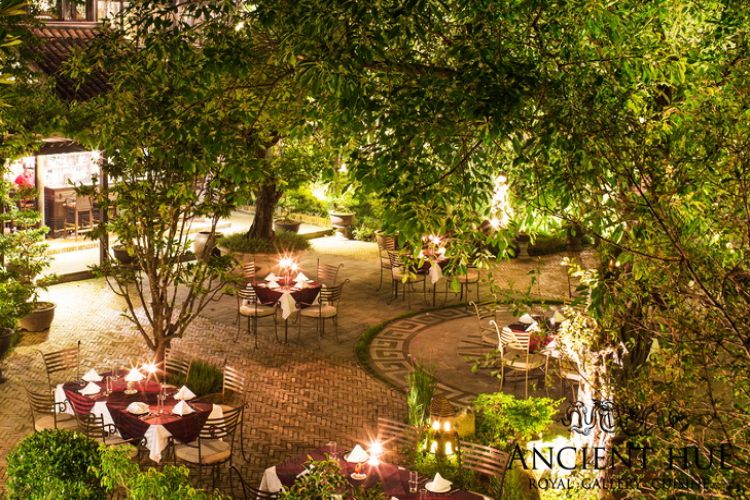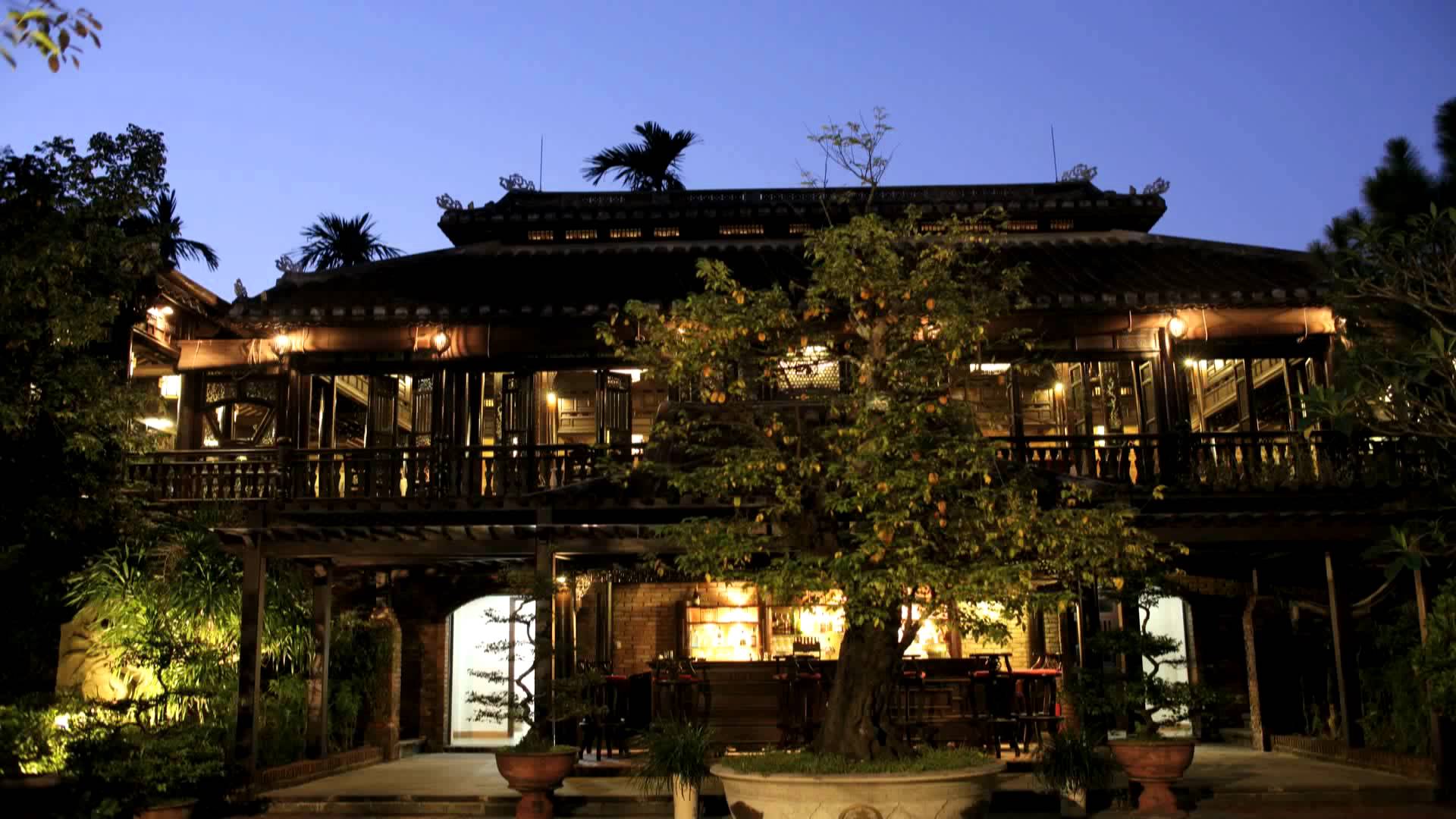 3. SPICE VIET RESTAURANT
Spice Viet is a brand-new chain of farm-to-table restaurants showcasing authentic Vietnamese cuisine by using fresh, seasonal ingredients to create dishes that are healthy, green and delicious.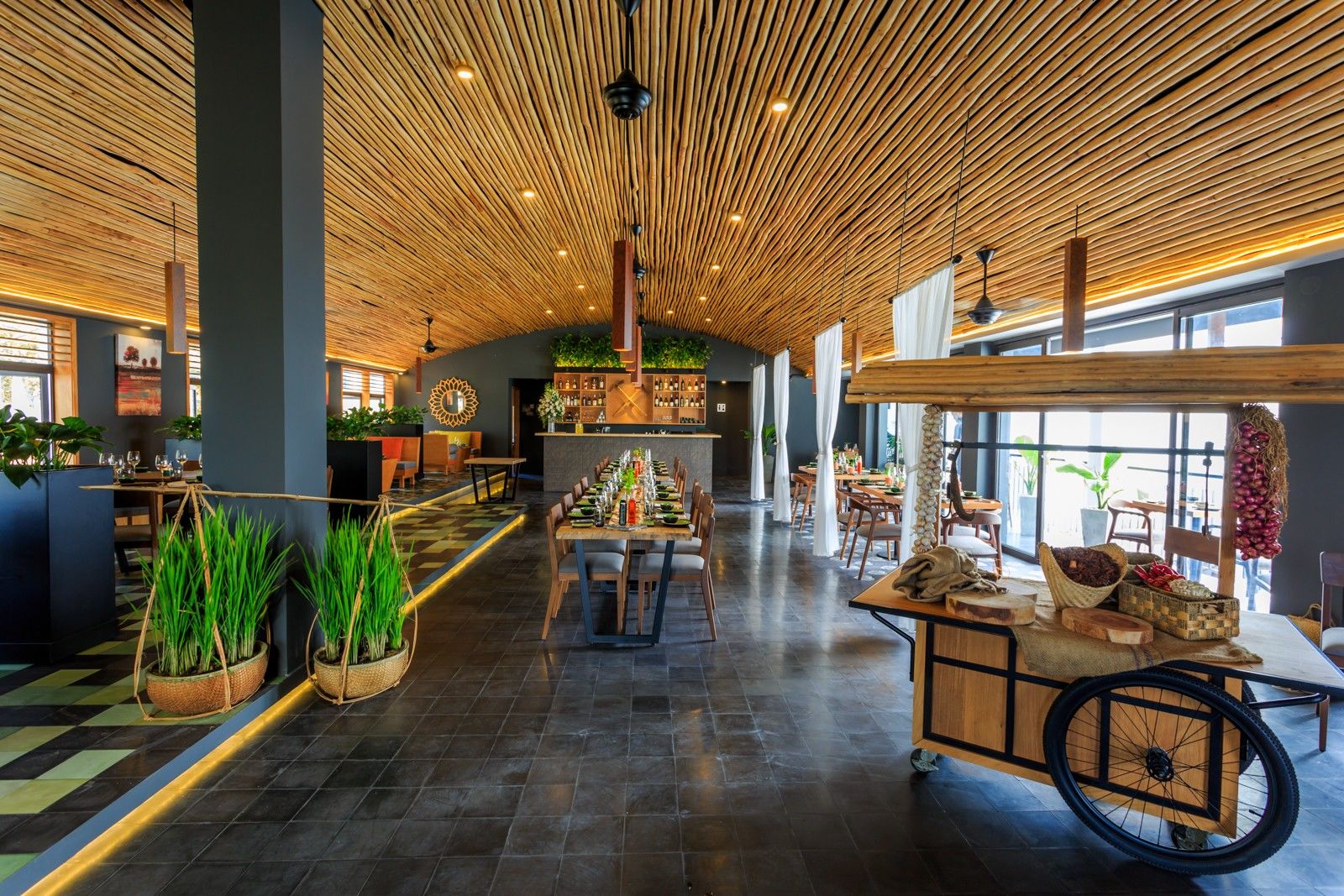 For street food, you may interest in some local restaurants:
1. Hanh Restaurant
Well ranked on TripAdvisor with its excellent location, Hanh Restaurant is a good place to try out different local dishes. The place is well-known so can be busy, expect a local dining experience.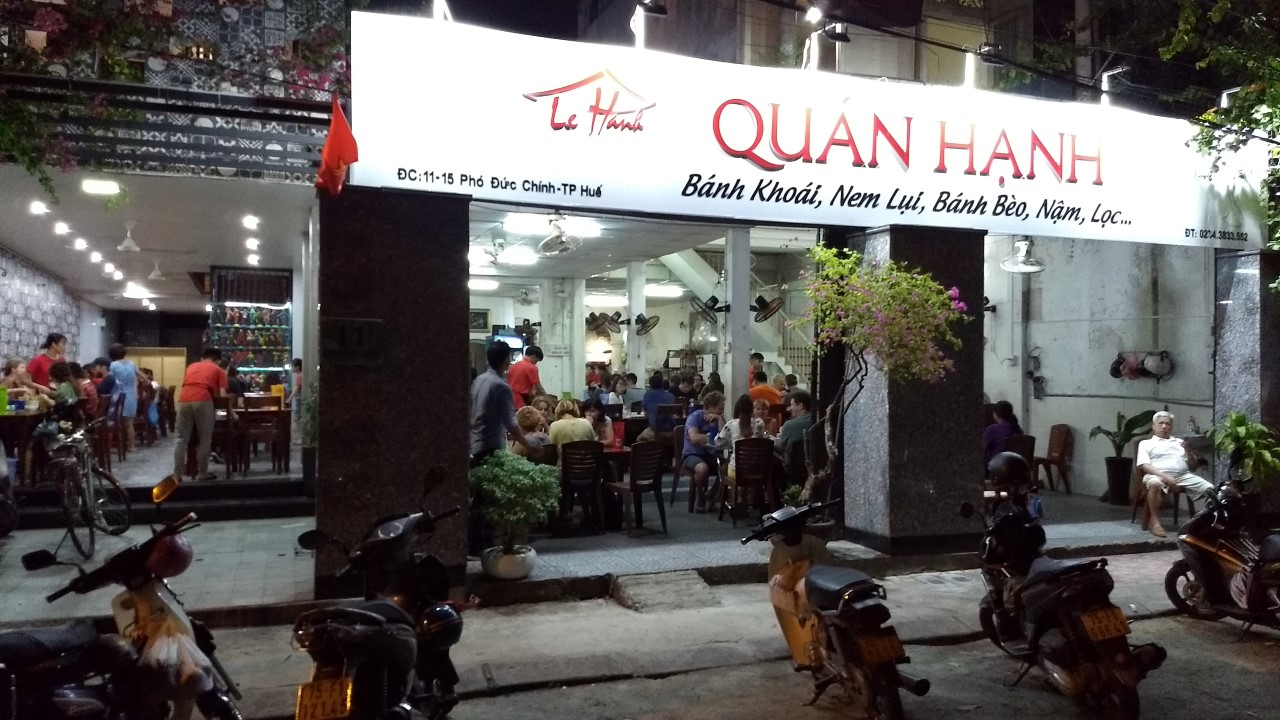 2. Ba Do Restaurant
Ba Do restaurant is very famous amongst the locals for plenty of kinds of savory cakes in Hue. With simple ingredients like rice flour, tapioca, dried shrimp, pork crackling and beautiful anchovy fish sauce, they created different forms for the savory cake. The restaurant is not in a very central location and mostly cater to local people.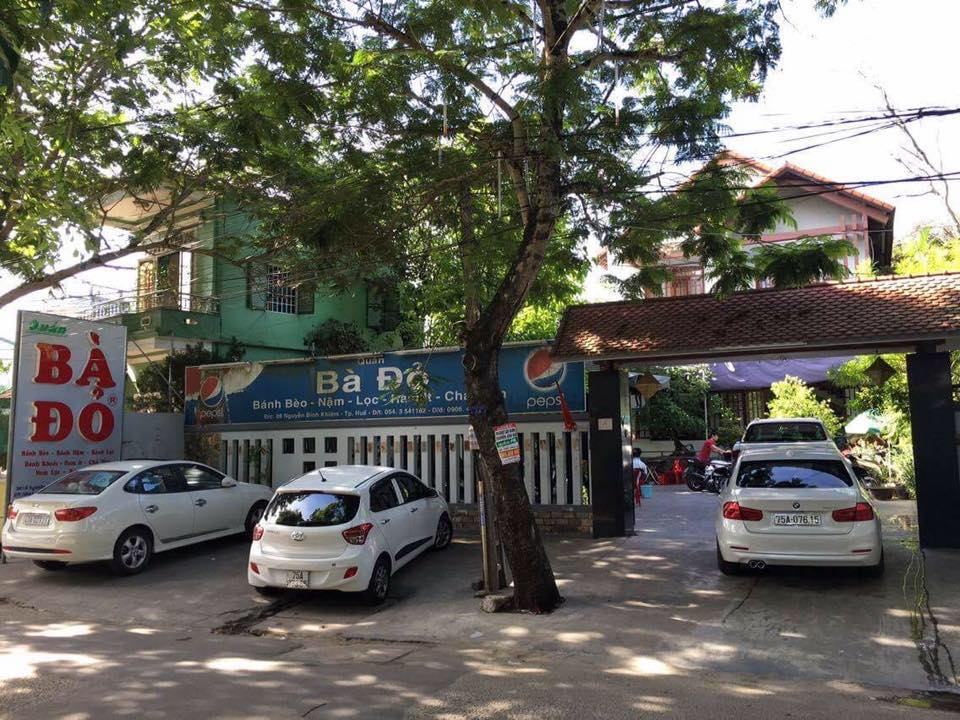 3. Madam Thu
Madam Thu Restaurant is a local restaurant located in the Backpacker Area of Hue City. The name of woman who is owner. Madam Thu Restaurant will offer you Lunch and Dinner with some famous Hue Food.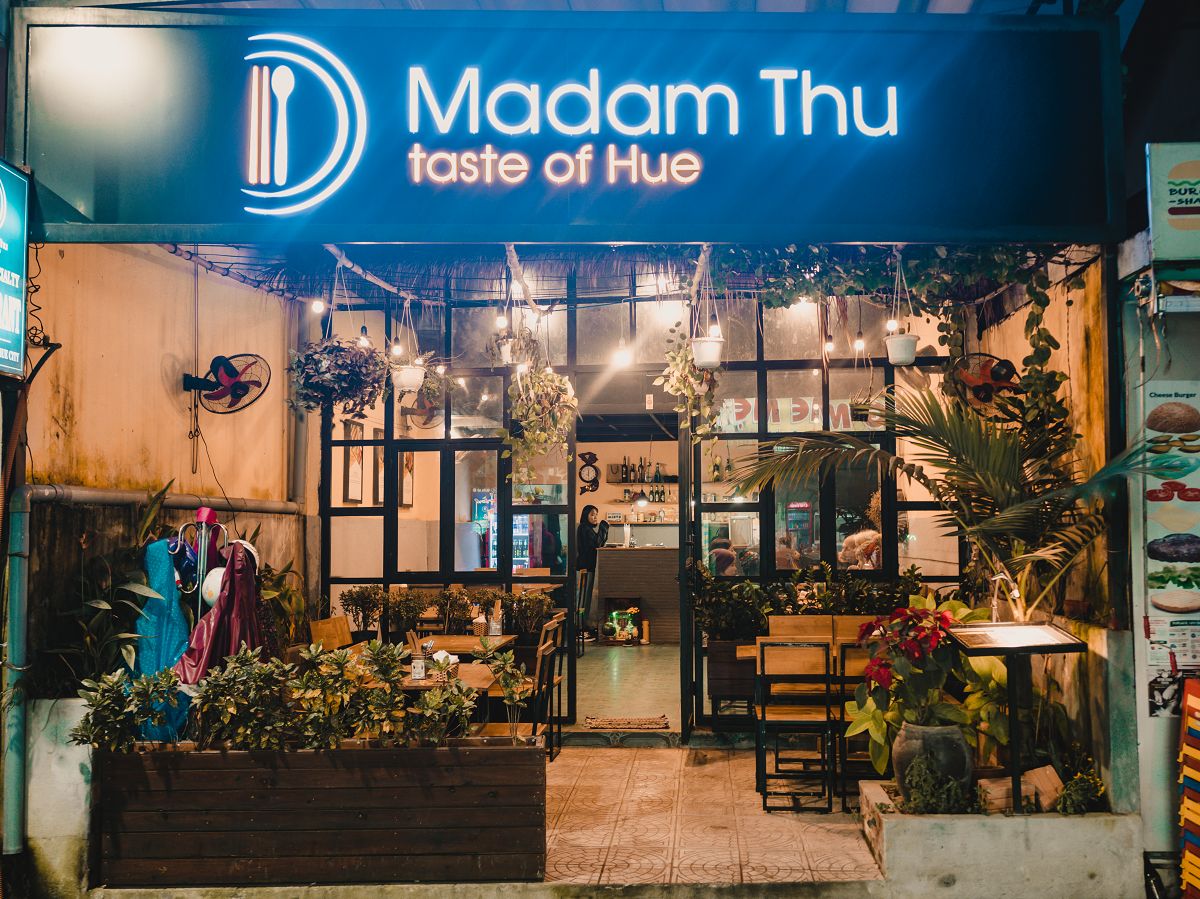 ALO Travel Asia Team organizes tours and travel services in Hue. We hope our blog help you find great food in this lovely city. Buon appetito!