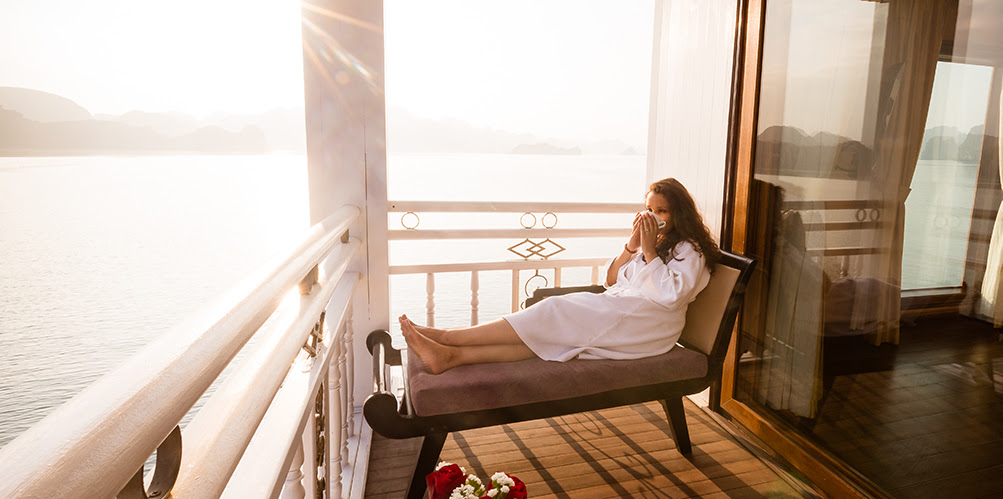 After undergoing a comprehensive 3-month renovation, Heritage Line is proud to unveil the new Violet, now outfitted with the latest bells and whistles. Halong Bay's beloved Art-Deco-Indochinese themed vessel has received a complete overhaul to her accommodations as well as a comprehensive redesign and renewal of her public areas. With just six spacious and well-appointed suites onboard, journeys aboard Violet underscore both luxury and privacy aboard.
Each of the vessel's two meticulously designed Junior Suites and four Imperial Suites have had their interiors wholly remodeled, keeping their characteristic Art-Deco flair while adding a modern touch. Heritage Line's professional design team has restored or replaced furniture, curtains, fabrics, textiles, tiles, wooden flooring, and decorations as well as updated room amenities, such as modern televisions, to ensure a lavish stay for our guests.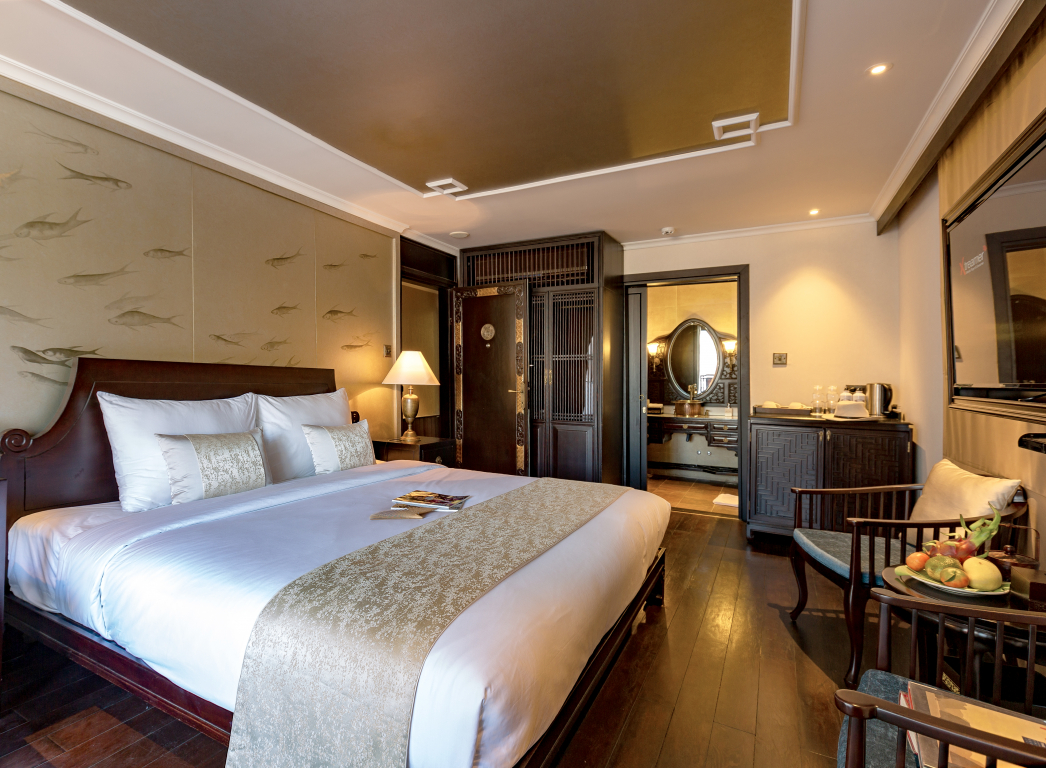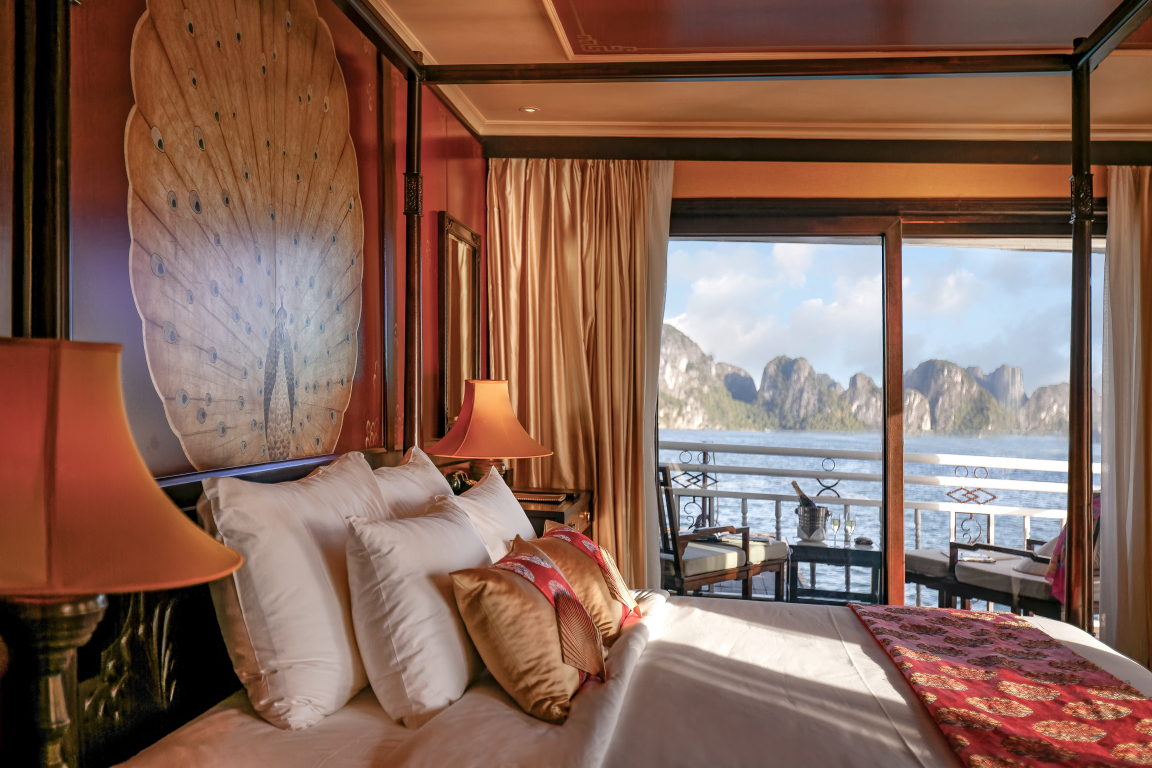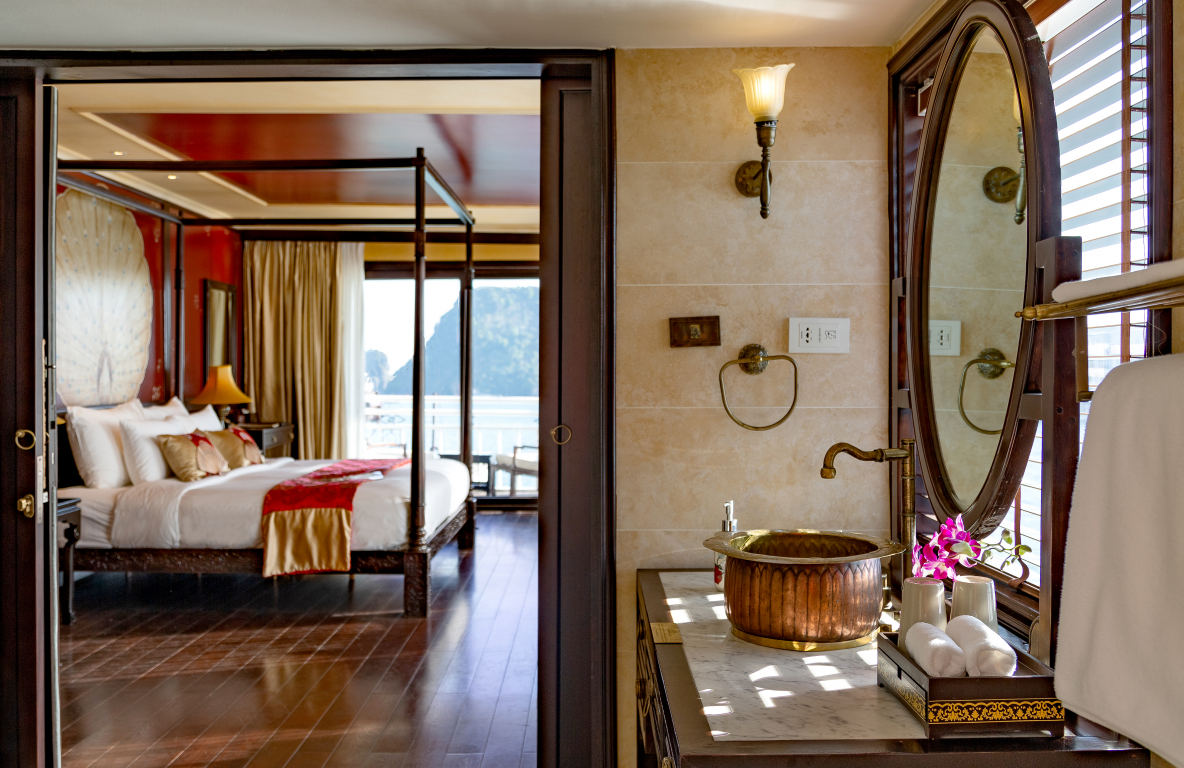 Also receiving a substantial makeover are Violet's public facilities. Most notable are the cozy restaurant and bar areas, whose updated flooring, furniture, décor, and newly installed partitions ensure an enhanced private dining experience, while the newly designed bar invites guests to enjoy aperitifs or after-dinner drinks with fellow guests.
Also at the center of our attention during renovations is Violet's spa. Now supplementing the single's private massage room is an additional nicely decorated couple's spa room. This romantic ambiance, along with the attached steam bath, is ideal for relaxing couple's treatments.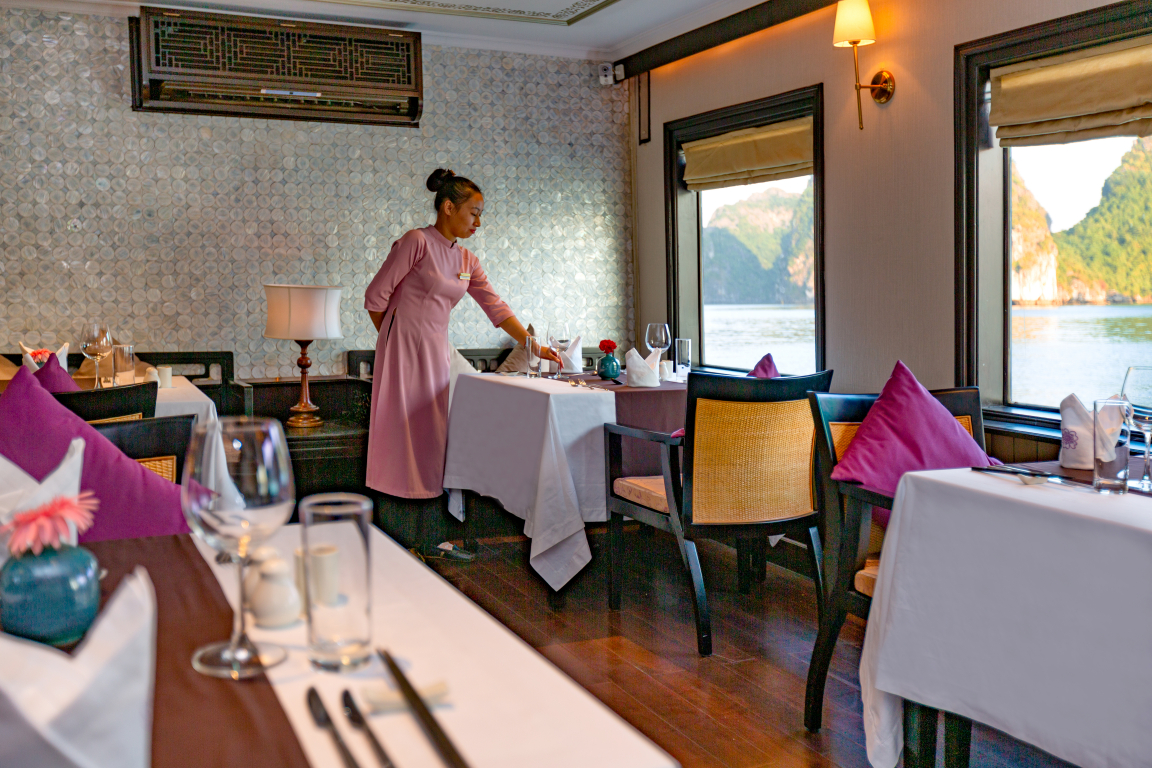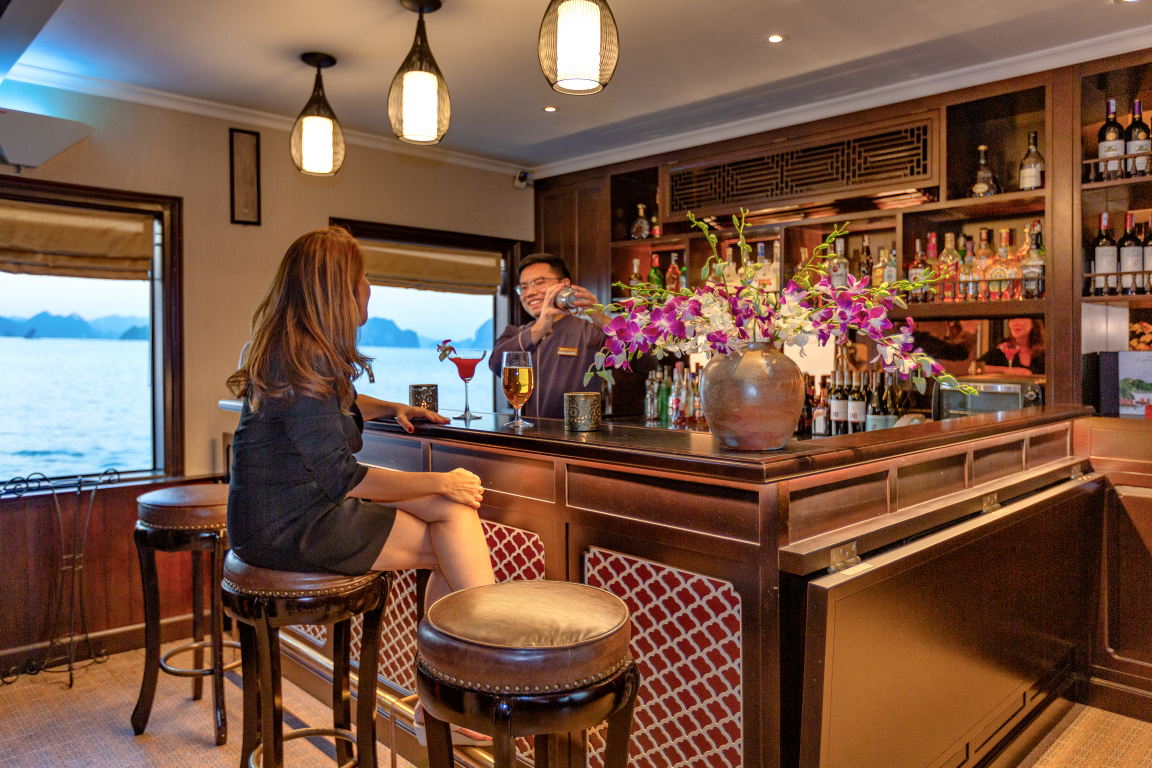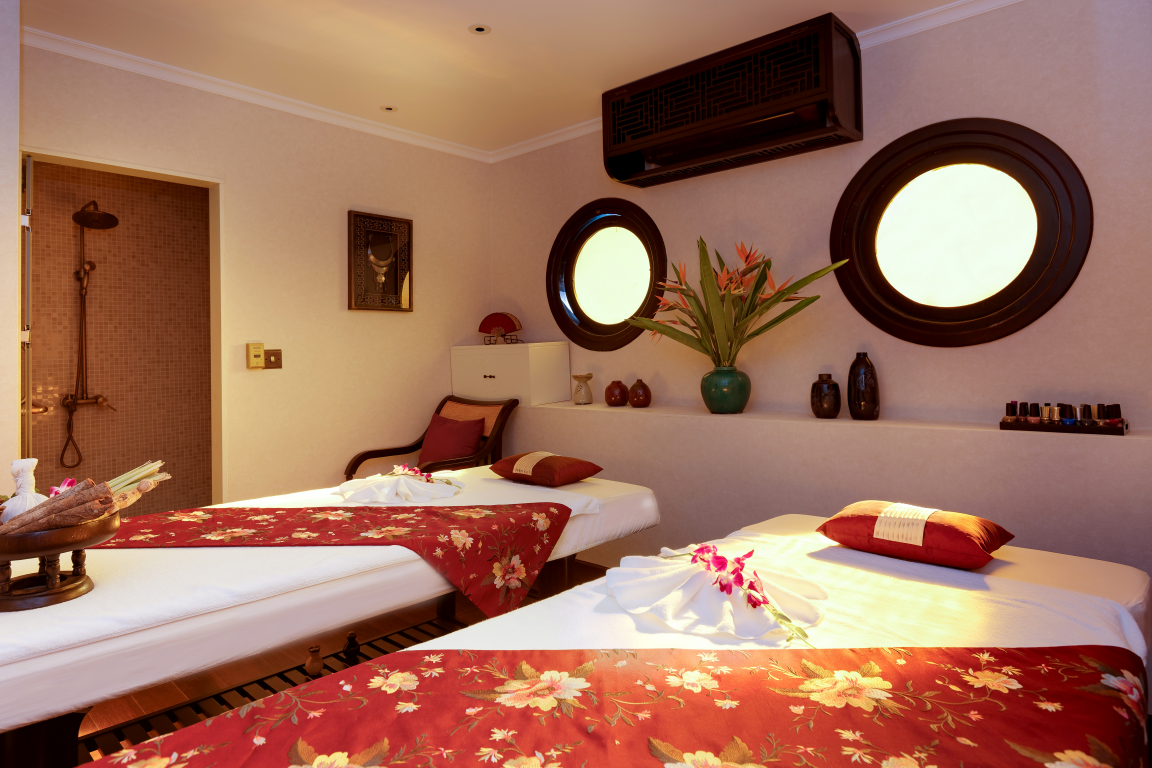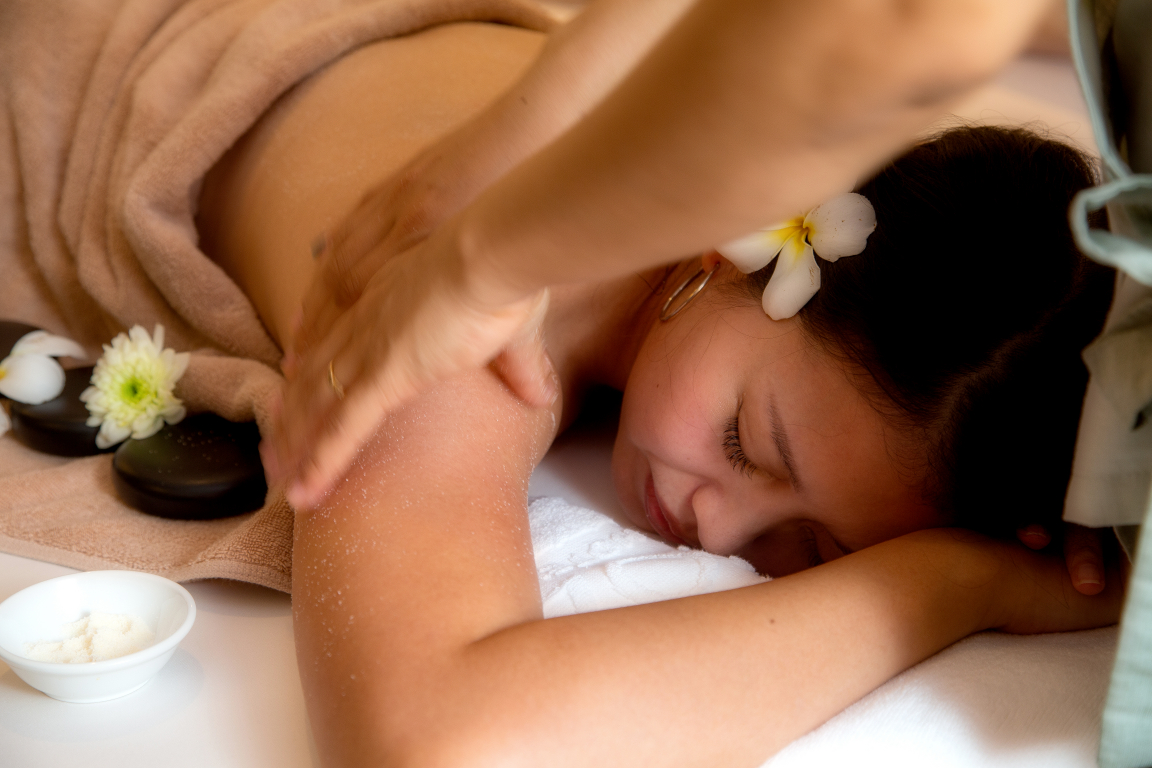 BEAUTY AND THE BAY
A ROMANTIC RETREAT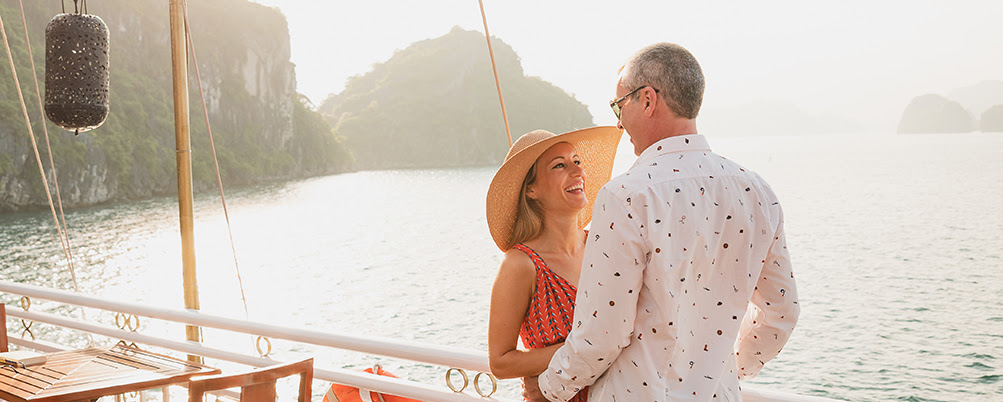 Although always regarded as Heritage Line's most private vessel, the recent upgrades further elevate Violet as the perfect romantic getaway for newlyweds (see our honeymooner benefits), anniversaries, or couples just looking for one of the most exclusive cruising experiences.
For intimate culinary occasions, couples can enhance their stay with a candlelit dinner in their suite or private balcony, or they can request a secluded table on the sun deck for an unforgettable "dining under the stars" moment. Guests can also opt for a wellness experience from the comfort of their very own in-room Jacuzzis with a soothing aromatherapy session.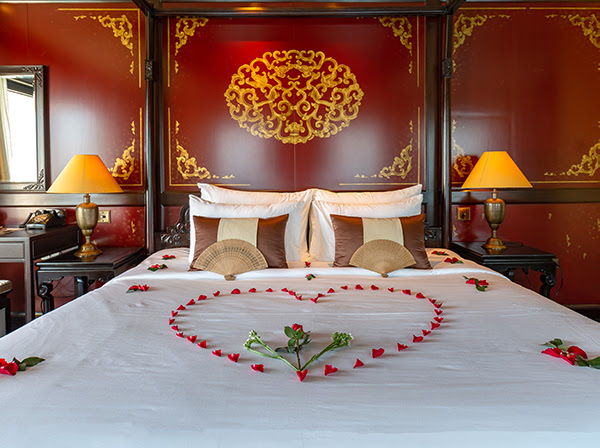 Currently, ALO Travel Asia is offering great deals on Heritage Lines cruise fleets, including below-options: