History

ALO TRAVEL CO., LTD was founded in 2009. After four years of development in domestic tourism, with more than 400 premium partners (hotels/resorts) in Vietnam, we are currently one of the market leader on this market.
During our early years of operations, we received a lot of requests from inbound customers for tours in Indochina region. Therefore in 2013 we decided to open a new business department – ALO Travel Asia (ATA) that provides daily, package and custom tours in Vietnam, Laos, Cambodia, Thailand, Malaysia and Singapore.
Service highlights
Expertise on tours in Vietnam and Indochina
Friendly & highly dynamic staff (with fluent English)
Very fast and responsive services
Easy & secure payment methods (we partner with OnePay – the most reputed online provider in Vietnam)
All the hotels, resorts, attractions and venues are carefully selected and inspected annually
The Street Food Tour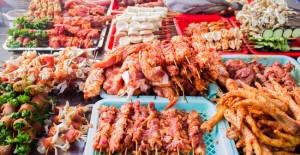 Our most popular city tour now is The Street Food Tour. It is quite a hassle to find some local food on your own in hidden alleys or sidewalks. We will take you to the most popular street food stalls and hidden alleyways in Hanoi and Saigon and show you where the locals really love to eat!
This tour is combined by street food stalls and lovely mini restaurants (not expensive restaurants). Certainly they are experienced and appreciated by our local experts everyday. You'll keep on ordering food as long as you keep eating, suggestion that you should taste a little bit each place, then foot & food.
Unlike many other food tours in Vietnam, we won't take you to eat typical dishes like Pho, Banh Mi sandwiches or springrolls. So save your appetite, delight your palate and let us fill your tummy with authentic and delicious Vietnamese food!
Culinary Tour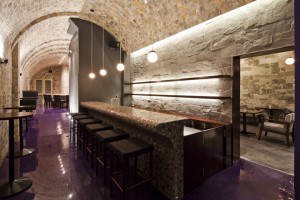 Together with The Street Food Tour, we are also introducing the new Culinary Tour. The first one can be fun but it won't allow you to fully savor Vietnamese Cuisine and truly experience the country's beautiful food culture. Not only does the tour last longer, it will also give you more depth and knowledge into both traditional and "nouveau" Vietnamese dishes from different regions.
If you are truly a foodie, in a sense that you travel to really satisfy your gourmet side, this will be a must-try tour. Well it includes more upscale restaurants and tend to be pricier but hey, you are gonna eat the BEST food in Vietnam.