What our customers say about us
Some appreciated feedback from our lovely customers: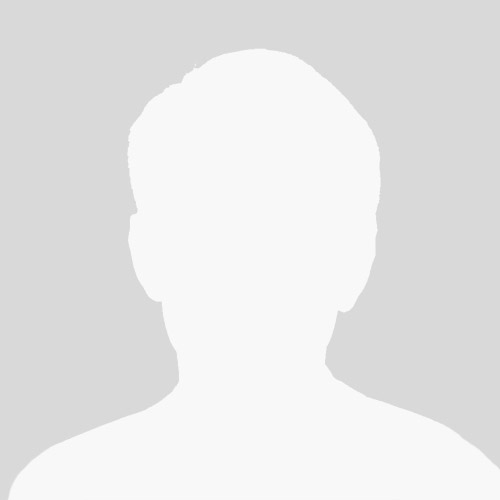 Linh di Alo Travel ci ha in principio proposto un itinerario, sotto nostra richiesta, e successivamente organizzato diverse escursioni e servizi assecondando le nostre esigenze. Si mette in buone mani chi sente la necessità di avere gran parte del viaggio organizzato prima di partire. L'unico consiglio che mi sento di dare, è quello di prenotare gli spostamenti (macchine e transfer vari) in loco, i prezzi sono più competitivi. Per le escursioni di uno/due giorni affidatevi tranquillamente ai loro consigli e pacchetti offerti.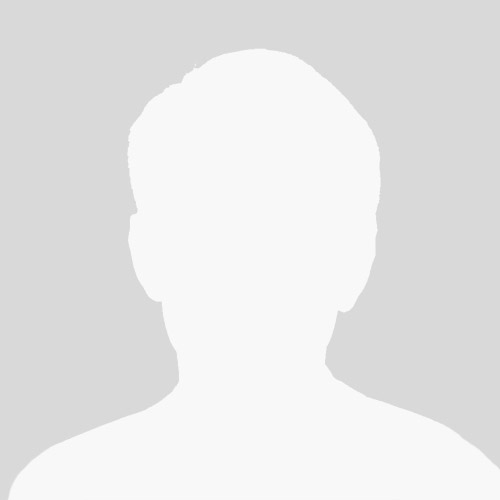 Massima competenza e collaborazione ,mi hanno seguito durante il mio viaggio in Vietnam cucito su misura in quello di cui avevo bisogno .Escursioni fantastiche a prezzi più che competitivi, trasferimenti da / per i vari aeroporti sempre puntualissimi .Sempre in collegamento tramite Whatsapp ,un grazie particolare a Linh .Se tornerò sicuramente mi rivolgero nuovamente ad Alo Travel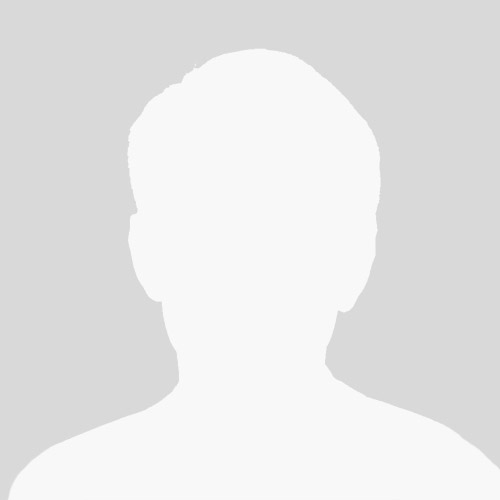 Noi viaggiamo spesso in giro per il mondo e, fino ad oggi, eravamo abbastanza diffidenti sulle agenzie. Poi abbiamo incontrato Anh, e abbiamo dovuto cambiare idea. Trovati per caso sul web, in tempi rapidissimi Anh è riuscita a creare un tour per il Vietnam che rispecchiava in modo sorprendente le nostre esigenze. La capacità di capire che tipo di viaggiatore sei e di cosa hai bisogno e trasformarlo velocemente in un programma di viaggio "tagliato su di te" è sicuramente per noi il primo punto di eccellenza di Anh e di Alo Travel. Il secondo punto è l'alta qualità sia delle accomodation che delle attività (coerentemente con il nostro budget ovviamente). Il terzo è la serietà e qualità di tutti gli attori che sono intervenuti (driver sempre perfettamente in orario, guide di altissima professionalità e preparazione). Ultimo ma importantissimo, il livello di servizio che ci hanno dato: accompagnati via whatsapp passo passo ogni giorno nel viaggio, check in online dei voli, richiesta continua di feedback, insomma il Vietnam (paese meraviglioso che consiglio a chiunque di visitare) ci è sembrato una specie di sogno. Brava Anh e bravo il team e ancora una volta Grazie. Ci rivedremo sicuramente al nostro prossimo viaggio in Asia.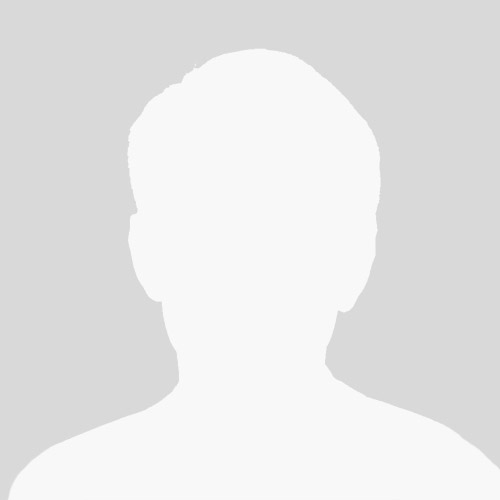 Mi sono appoggiata a loro per un paio di tour in Vietnam, durante il mio viaggio e sono stati molto disponibili e gentili. Efficienti e cercano di accontentare le esigenze del cliente. Un grazie particolare a Linh che mi ha aiutato durante la mia avventura.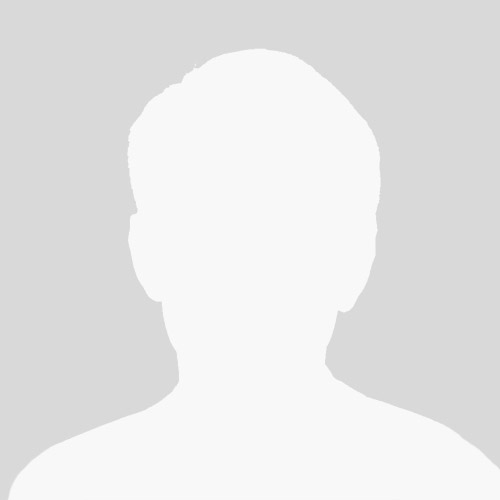 Efficienti, veloci, precisi, sempre gentili.
Hanno capito subito cosa stavo cercando ed hanno fatto del loro meglio per organizzare un escursione che non mi lasciasse delusa.
Faranno così con chiunque li contatti.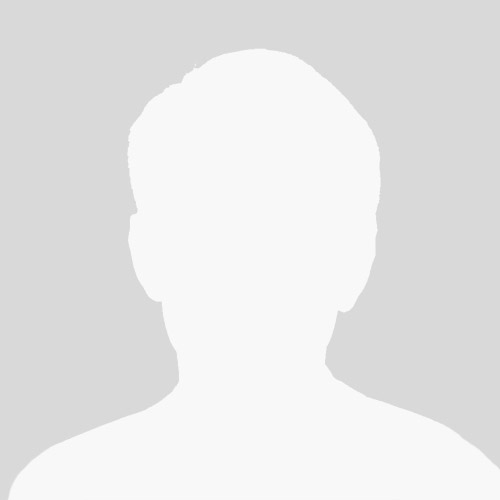 We visited Vietnam in August and Alo travel organized for us two amazing trips for Bai Tu Long (we slept on the boat!) and for Mekong delta.
The organization was perfect, the personnel nice and prepared, and the visited places simply stunning.
Probably the two trips organized by Alo travel have been the most exciting days of the travel.
We highly recommend Alo travel!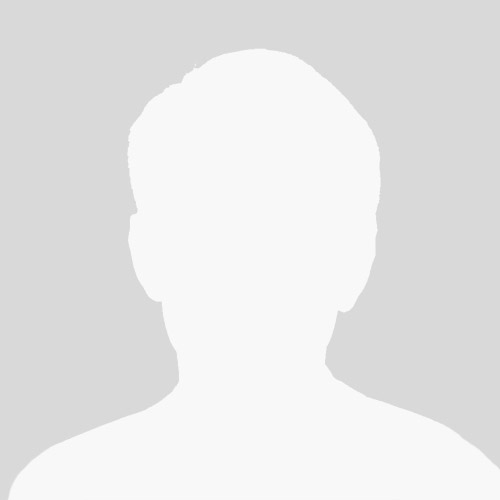 We were so safe in Vietnam. The service ensured our happiness and security. They were reliable and the trip went perfectly. They also made sure they called us everyday and made sure everything was going according to schedule. They were warm, and friendly. They even went the extra mile and bought me a cake on my birthday. As you can see, im very pleased and I recommend everyone to choose this trusted service as it was excellent.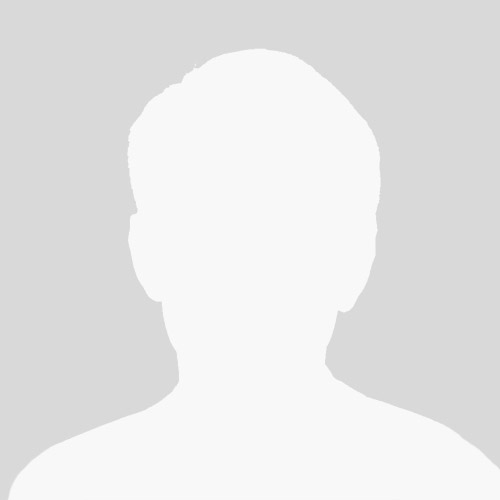 From the time my family decided to visit Vietnam, I searched Trip Advisor to look for a travel agent that would help me plan our trip. I found ALO Travel Asia and noted the good ratings it had from previous customers. I wrote them an email and Yen immediately responded. She was very patient with me as we planned the trip. Yen was able to provide me with an idea of what things you could see and do in different cities in Vietnam. Based on this, my family decided to explore Ho Chi Minh City, Hue and Hanoi. Yen helped me create our trip itinerary and she organized the following for us:
1) transportation from airport to hotel and vice versa
2) local flights from Ho Chi Minh to Hue and Hue to Hanoi
3) private tours with English speaking guide
4) Shows and meals
Once we arrived in Vietnam, the execution of the itinerary was flawless. All pick ups and scheduled activities were done on time. In addition, Yen and Anh (Yen's Partner) was constantly reachable through Viber. They ask you how your day was and you can immediately provide feed back. The meals included in the tours were very good. Yen and Anh made the necessary arrangements to make sure our meals had one dish of chicken, beef or pork as my son does not eat seafood.
We had very good English speaking tour guides in Hue and Hanoi. Hang was our guide in Hue and Sam in Hanoi. In all our travels, Hang is one of the best guides we have encountered. She is very patient and goes the extra mile to explain the history and culture of Vietnam. In addition, Hang and Sam helped take our family photos. They also provided us with recommendations on where to eat on days when we had our free time.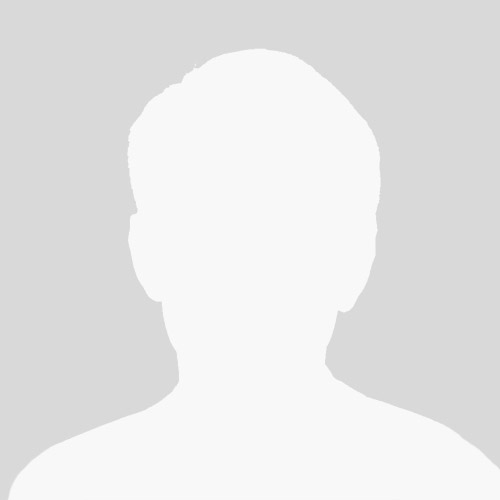 Thaks a lot to ALO TRAVEL and in particular to Yen and Ahn that followed us for 2 weeks around Vietnam. They can manage very well any kind of problem. They are always there for you and thay answer very fast to all your questions and doubts. We did an amazing tour that we will remember forever!!! Thank you!!!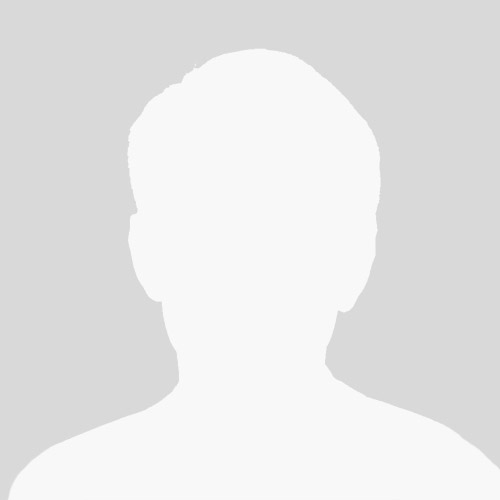 I went for a last minute and the friendly staff at ALO offered me a portfolio of options, after a session where I explained what I like best (my compliments for the staff's English) they recommended me a two day/one night trip to the Mekong delta south of Ho chi Minh and I had a great time!
They then proceeded with the bookings and even reminded me via WhatsApp the day before.
Absolutely happy with ALO, you really feel looked after.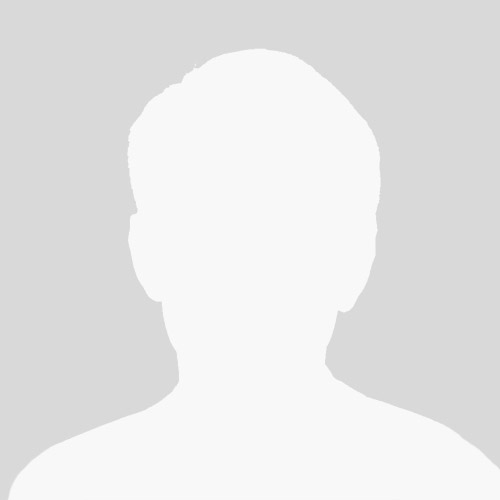 Thank you for the magic! ALO Travel and Quynh organized my trips to Cao Dai / Cu Chi and Hue. Long and Hang were perfect guides, the cars (brand-new!) were always in time, the drivers were very professional. Thank you for organizing it on such a high level, for all your help and care during my stay in Vietnam! Truly Five Star, unforgettable experience!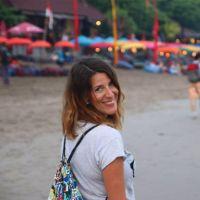 Ciao a tutti, in vista del mio bellissimo viaggio Vietnam e Cambodia, prima di partire ho cominciato a leggere vari Blog ed ho scoperto Alo travel.
Ho prenotato tramite Alo Travel la Crociera di una notte sulla Baia di Halong e la barca era la fairy sails, ottimo servizio sia da parte di Alo che dello staff a bordo. Ottima organizzazione Ve lo consiglio!
Vietnam trip – August 2017
My partner and I decided to visit Vietnam starting from HCMC and ending in Hanoi. We contacted Alo Travel and started planning our trip with Lihn via e-mail.. She has been amazing. She helped us booking private cars, taxis, trains and the beautiful cruise in Halong bay.
What a liked most was the fact that Linh was able to tailor options around us and our needs. We were able to contact her while traveling to clarify any last minute doubt or to receive more suggestions.
The most beautiful and traditional restaurants were suggested to us by Linh and we felt we were able to taste the real Vietnam!
What an amazing holiday, I cannot wait to plan our next visit to South East Asia
Vietnam trip – August 2017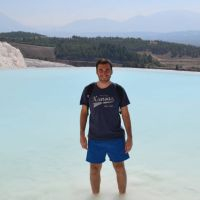 Mi sono affidato ad ALO Travel Asia per prenotare alcune escursioni in Vietnam (Ha Long Bay, Mekong Delta and Cu Chi tunnels). Yen è stata super gentile e disponibile, sia prima della fase di acquisto, sia durante la nostra permanenza in Vietnam, contattandoci via Whatsapp per qualsiasi comunicazione. Le escursioni si sono rivelate di ottimo livello. Sicuramente consigliabile!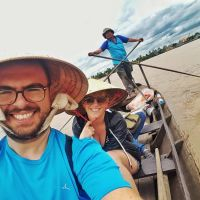 io e mia moglie abbiamo organizzato in poco tempo un viaggio di 18 giorni in Vietnam.
Anh e la sua agenzia, trovata tramite segnalazioni su blog di viaggi, ci ha supportato dandoci via via ogni tipo di informazione.
Dai suggerimenti per il viaggio ai suggerimenti per la visita di ogni città. Abbiamo così costruito insieme un programma su più città visto che era nostro desiderio dormire ogni sera in un posto diverso al fine di vederci per intero questo paese da Sud a Nord!
Anh ci ha accompagnato con il suo supporto ad ogni tappa, predisponendo gli ingressi o accordandoci quei pochi appuntamenti utili con le guide e i driver al fine di evitare i tempi morti.
Ci ha consigliato ad ogni tappa dove dormire e dove mangiare, offrendoci sempre alternative e lasciandoci quel giusto grado di indipendenza e autonomia che desideravamo.
Infine la cortesia e la simpatia fanno di questa agenzia sicuramente un punto di riferimento per gli italiani che intendono visitare questo fantastico posto, conoscere questa popolazione e incontrare tanti colori e sapori della cultura vietnamita.
Highlight of Vietnam – July 2017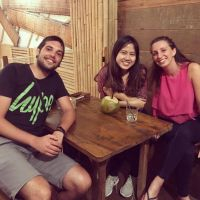 My boyfriend and I decided to contact Alo Travel in order to arrange our trip to Vietnam and ask some useful advises– and this was the perfect choice!
Our mentor, Linh, was super nice, helpful and she took care of every single detail of our trip. We have arranged with her night trains, private cars, our tour to Sapa, a two days cruise to Ha Long Bay, a one day tour to Tam Coc and to Mekong Delta and all these experiences were perfect! We enjoyed every single moment in Vietnam and Linh was always present to clarify all doubts we might have and take care of last minutes' request.
We also had the chance to have dinner together with Linh in Ho Chi Minh city and we enjoyed our time together, was a special night!
We truly recommend Alo Travel to everyone, because this way you could enjoy the beauty of Vietnam in all its part!
Sonia & Marco
Highlights of Vietnam – July 2017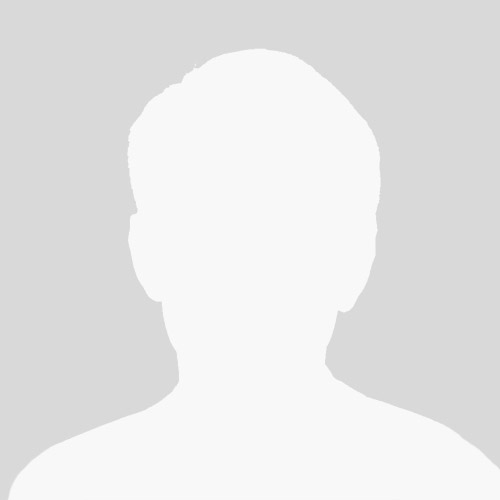 Ho sempre organizzato i miei viaggi in totale autonomia, quest'anno per la prima volta mi sono affidata ad AloTravel per pianificare quattro giorni in Vietnam (trekking a Sapa e crociera ad Halong Bay). La disponibilità, puntualità e cortesia di Linh mi hanno piacevolmente sorpresa: i quattro giorni, trascorsi senza nessun intoppo, hanno fugato ogni dubbio residuo. Complimenti ad AloTravel,peccato abbia visitato l'anno scorso il Laos e la Cambogia, avrei approfittato nuovamente del loro lavoro.
Vietnam trip – August 2017
Presenza quotidiana dell'assistenza di Linh. Non ci siamo mai sentiti soli ed ha sempre saputo rispondere ad ogni nostra richiesta. Abbiamo lasciato in Vietnam un pezzetto di cuore e questo è in gran parte merito di alo travel.
Organizzare il viaggio dall'Italia è stato semplice e veloce. Grazie alla flessibilità e alla velocità di alo travel siamo riusciti a organizzare anche all'ultimo momento alcuni tour durante il soggiorno.
Vietnam trip – August 2017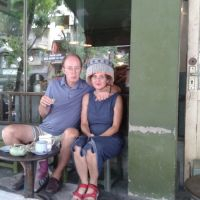 Thank you miss Ahn for the wonderful holiday we had in Vietnam.
From the moment we arrived in Saigon until our departure from Hanoi, everything was well organized. Every driver was in time, guides were well informed, hotels were excellent, the program was a perfect mix of city exploring in Hanoi and Saigon, cycling in the country side near Hoi An, walking between the ricefields near Sapa and boat trips on the Mekong Delta and near Ha Long.
We put together the trip in consultation with mrs Anh and every suggestion from our part was answered 'by returning post' with helpful advice.
In this rating system you can give 5 stars which ALO travel surely deserves.
Highlights of Vietnam – August 2017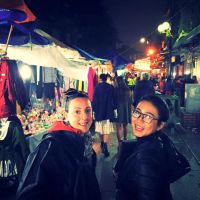 I really have to thanks Anh for her wonderful help in organizing my travel to Vietnam.. she booked for me many services (all perfect) and she gave me several suggestions about what to do !!! My journey to Vietnam was a DREAM .. I felt in love with everything!!! She's a great specialist with a lot of passion … so she's the best travel agent you can find !!!
Elena (Italy)
Vietnam trip – December 2016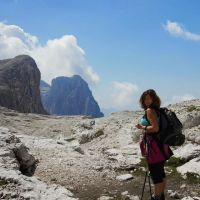 Abbiamo girato il Vietnam in lungo e in largo Ci siamo affidate completamente a Alo Travel. Ci siamo sentite coccolate e protette in ogni situazione.Tutti gli alberghi avevano un rapporto qualità prezzo fantastico, e i tour e le visite guidate erano organizzate perfettamente. Abbiamo avuto la gioia di ringraziare personalmente la splendida Ahn che oltre alla gestione professionale offre anche una conoscenza particolare dei gusti e delle necessita degli italiani Grazie ancora
Highlights of Vietnam – June 2016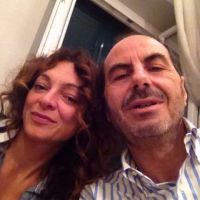 Viaggiare da soli , sentondosi accompagnati, ottimi consigli, ed un'organizzazione svizzera, un grande grazie a Nunzio prima che davvero ho tormentato , e poi ad Anh che ci ha seguito costantemente durante tutto il viaggio, da Sud a Nord con soste ad Hoi An ed Huè. Consigliatissimo tornerò a trovarli
Highlights of Vietnam – September 2016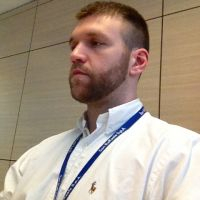 Hanno programmato la nostra gita 2 giorni in Sapa e Bac Ha. Ottimi i servizi ci sono venuti a prendere all'arrivo ad Hanoi.
Tour carino Sapa e Ta Van parlano da sole e la guida era un ragazzo del posto molto pratico e spiegava tutto. Il mercato di Bac Ha da non perdere abbiamo alloggiato a Ta Van esperienza unica al Golden Rica Garden
Sapa trip – December 2016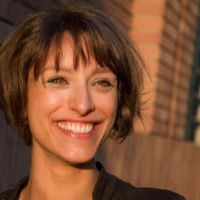 Alo is a great travel agency! They (the professional and smiling Linh) helped us to organize trips at the last moment! We have spend 2 wonderful days at Mekong Delta with our travel mate Handree (a super guy, very nice, well informed and kind!). And Now, Halong Bay and Sapa are waiting for us… We are sure everything will be super fine thanks To Alo! ????
Vietnam trip – December 2016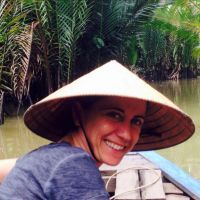 We found ALO Travel in an italian blog about Vietnam. We contacted them and in less then 5 days, Linh gave us all the information, tips and the help we needed. She organized everything we wanted, matching our desires. Among the best things, she booked a Vietnamese Tourist Guide (Andy) in Sa Pa who made our days really wonderful. Bringing us in villages and places that we probably wouldn't have known without him. We also had the opportunity to know through him local habits and met local people. Linh has been GREAT! Daily in contact with us via whats up, she was always ready to give us information or advises. The overall service provided has been excelled. We highly recommend this Agency if you have to travel in that region because they will support you not with pre-defined offers but they will listen to you and recommend the most suitable option basing on your idea.
Vietnam trip – December 2016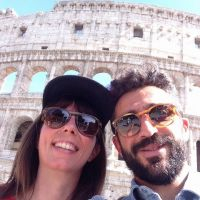 Prima esperienza di viaggio itinerante,non potevamo trovare un appoggio migliore per muoverci e goderci in tranquillità tutta la vacanza.
Organizzazione perfetta,nessuna defezione,sempre disponibili a chiarire eventuali dubbi,ci siamo sentiti davvero "coccolati".
Grazie di cuore a tutto lo staff e in particolare a Nunzio che ci ha seguiti personalmente con tanta cura.
Grazie Vietnam per averci ospitato!!
A presto
Highlights of Vietnam – November 2016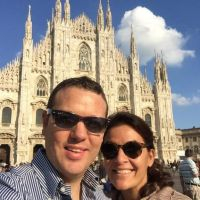 We found the name of this agency in a blog about Vietnam. Contacted them by email and Anh gave us all the information and help we needed. Based on our idea of tour around Vietnam they arranged for us everything, from airport transfer to hotels and guide. The service they provided has been excelled. This agency is highly recommended if you have to travel in that region.
Highlights of Vietnam – September 2016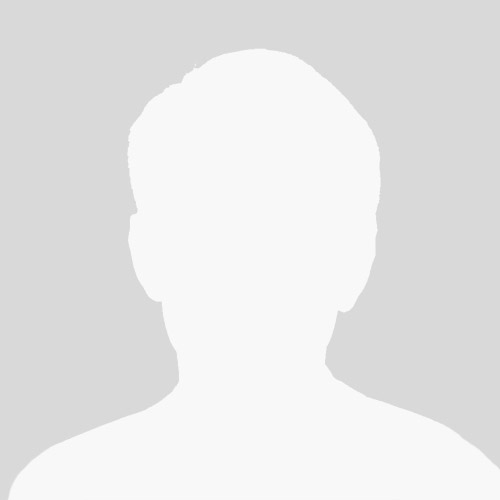 Abbiamo scelto di organizzare con questa agenzia il nostro viaggio in Vietnam, della durata di 14 giorni e 13 notti. Inizialmente volevamo affidarci solo per l'organizzazione delle escursioni (Delta del Mekong, Sapa, Halong Bay…..), ma poi ci siamo trovati cosi bene e con prezzi davvero convenienti che abbiamo deciso di prenotare tramite loro anche voli interni e Hotel. Un ringraziamento speciale è per la nostra organizzatrice Anh, che ci ha seguito passo passo e soddisfatto ogni nostra esigenza. Davvero consigliatissimo, parola di 2 persone che in genere preferiscono curare da soli l'organizzazione del proprio viaggio.
Vietnam trip – December 2016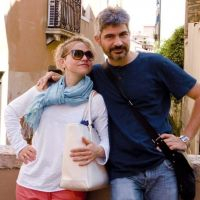 I have known ALO Travel on a blog and I am very satisfied about the service they gave us. We spent 14 unforgettable days in Vietnam and they helped us a lot before leaving. We have booked with ALO Travel one tours in the Halong Bay in a 2days/1 night cruise and one to Sapa by train.. Their prices are very competitive and Ahn and Nunzio are always ready to reply you for any information you might need . I strongly recommend them!
Vietnam trip – August 2016
Abbiamo scoperto l'esistenza di questa agenzia tramite amici e ci siamo appoggiati a loro per pianificare le nostre vacanze e devo dire che sono stati davvero disponibili e affidabili! Davvero consigliata!
Vietnam Trip – November 2016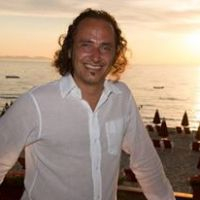 Eravamo partite con l'idea di organizzarci il viaggio da sole ma abbiamo deciso di farci assistere da Alo Travel per i tours. Siamo state molto contente dell'appoggio ricevuto; durante tutta la vacanza Quynh era disponibile e reperibile. Ci ha fatto sentire protette. I Tours che ci ha suggerito erano tutti molto validi e ad ottimi prezzi. Raccomandiamo vivamente questa agenzia.
Vietnam trip – August 2016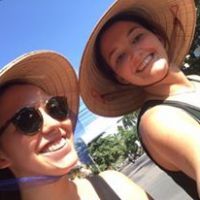 Abbiamo trovato questa agenzia per caso leggendo qualche blog, Anh è stata subito molto disponibile e gentile, ci ha organizzato tutto alla perfezione a partire dagli hotel, gli spostamenti, le escursioni e i voli interni tutto con massima attenzione e precisione. Arrivati in Vietnam ci siamo sentite anche per messaggi ed è stata super disponibile per qualsiasi informazioni e consigli.
Grazie Anh sei stata perfetta, hai reso la nostra vacanza indimenticabile!!
Ciao Debora e Cri❤
Vietnam trip – November 2016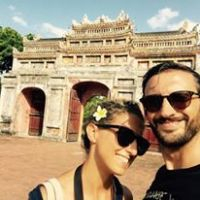 We went to Vietnam in August for two weeks. ALO Travel Agency helped us to organize some tours. Anh was immediately very kind and the services offered were excellent. We booked the two days cruise in Halong Bay and it was a fantastic experience; the agency provided us several options and we have chosen the one better for us. The boat was new, very clean, the organization was perfect and on time. Same great experience with the beautiful two days tour in the Mekong Delta. Our guide was great and very friendly. We are happy having received so many attention by this agency and we recommend it to anyone. We would like to thank again Anh for her precious help and kindness!
Vietnam trip – August 2016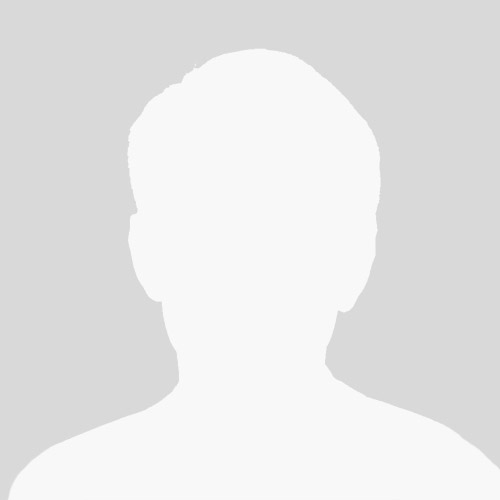 I took their service for a Phu Quoc trip. Overall, it was organised very professionally. The resort was nice and next to the beach. Tour guides are very friendly, and the tour covers all of the popular attractions in Phu Quoc. I will definately recommend ALO Travel service to everyone.
Phu Quoc Trip, November 2016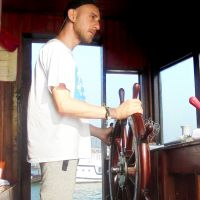 I have booked with ALO 2 tours in Northen Vietnam (Sapa and Halong Bay) before coming to Vietnam. Interesting itineraries -that were respected during the trip- very good guides and places to stay (hotel and boat in my case). Price not too expensive. Staff was kind and always available to give any kind of advise and reassurance.
Recommended.
Sapa Package tour & Halong Bay cruise, October 2016
We first contacted ALO travel for a two day-trip and seen their efficiency we entrusted them with nearly the whole organization of our 15 days in Vietnam. Team was very professional and efficient, promptly understood our needs and fully satisfied our requests. And they was also patient and thoughtful, full of good tips. We'll recommend Alo Travel Asia to all our friends.
Maria Cristina e Alessandro – Firenze
Package tour 15 days, September 2016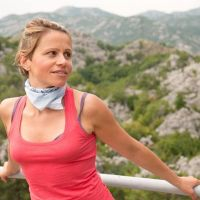 I have known ALO Travel on a blog and I am very satisfied about the service they gave us. We spent 14 unforgettable days in Vietnam and they helped us a lot before leaving. We have booked with ALO Travel one tours in the Halong Bay in a 2days/1 night cruise and one to Sapa by train.. Their prices are very competitive and they are always ready to reply you for any information you might need . I strongly recommend them!
Sapa package tour, August 2016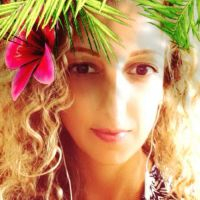 During our last trip, we visited Vietnam from north to south and we asked ALO Travel Asia to organize some tours for us. They are flexible, very kind and it is very easy to communicate with them at any time. The consultant immediately understood our needs and helped us organize our trip, at a very good price offering high quality services. Everything was perfect, highly recommended!
Halong Cruise, Charm Island Overnight Camping and Mekong Delta tour,  August 2016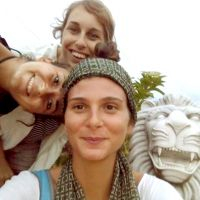 We had great time in Sapa (Vietnam) with ALO Travel. Our referent was great, we asked suggestions – even for things that were beyond our Sapa tour – several times and they was always ready to help us. We strongly recommend ALO Travel.
Sapa package tour 3 days 2 night, August 2016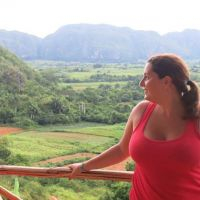 Thanks to all, my travel in Vietman has been perfect! you helped me a lot before leaving and also while I was there. I've booked with them 2 tours, one in the Halong Bay in a 2days/1night luxury cruise and one to Sapa by train with guide.
very recommended
Halong Bay cruise and Sapa Tour, August 2016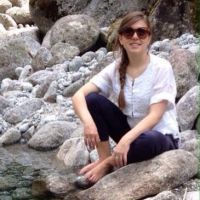 I have known ALO Travel Asia by a blog and I'm very happy of that. Anh has organized for me and my boyfriend a beautiful trip, She is very kind and supportive! Besides the prices are very competitive!
Highlights of Vietnam 17 days, August 2016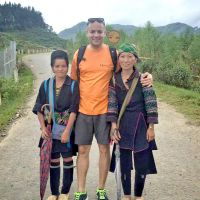 il servizio offerto da ALO Travel Asia è eccellente, abbiamo visitato appoggiandosi a loro Sa Pa e la baia di Halong. Ma anche per organizzare altri percorsi che abbiamo fatto da soli ci sono stati d'aiuto. Consigliassimo!
Sapa & Halong Trip, August 2016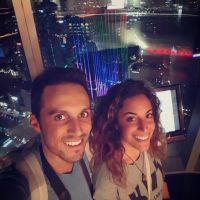 I read about ALO Travel on a blog and I am very satisfied about the service they gave us. They organized me some tours to go to Cu Chi, Can Tho, Ben Tre, Sa Pa, and every tour was leaded by well prepared guide. Their prices are very competitive and the team are always ready to help you for any problem. I strongly recommend them!
Mekong tour and Sapa trip, July 2016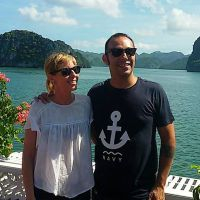 Top Service! you are professional and so friendly! We are very satisfied, thank you to all the staff of Alo travel Asia!
Halong Cruise 3 days 2 nights, July 2016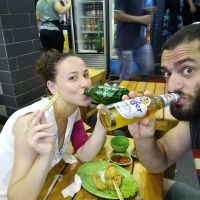 My husband and me knew Alo Travel Asia by social network and we must say that the services, the prices and the person are very good! Anh organized for us two trip: one in Ha Long Bay and one in Sapa and both are been very interesting, relaxing and happy! We recommended to all!
Halong bay & Sapa Trip, July 2016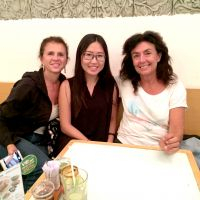 Hi ALO team,
Everything is really beautiful. The hotel is so pretty! We enjoyed so much your country and your culture. Once again thank you, you have organized it! At home we will dream of Vietnam with lemongrass scent! We will wait for you in Rome! Or ….. who knows ….. in Vietnam, Cambodia and Laos… ????????????
We keep in touch! A big hug and Mantenere kisses!
Gladys Chiarolini and Marcella Cavina
** From Rome
Highlights of Vietnam 15 days 14 nights, June 2016
Hi dear,
I have already sent through ALO travel Asia details to a few people who are considering Vietnam.
Thank you for all your help with our holiday! All hotels were wonderful! It was lovely meeting you
Hopefully speak soon,
Highlights of Vietnam 11 days 10 nights, April 2016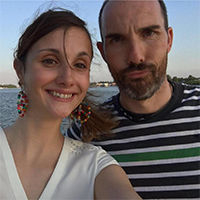 We arrived in Hoi An at 21 o'clock. it was beautiful!???? We loved the tour in Mekong! I found it so beautiful and interesting! I loved the fruits on the Mekong Delta too ????????Kelvin, the English speaking guide was very friendly and kindly with us. It wasn't crowded there. I didn't find there were too many tourists. We really enjoyed the tour in Mekong. It's perfect thank you.
Glamorous Mekong 2D1N, April 2016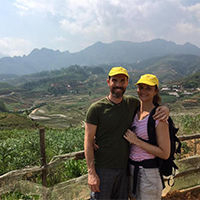 Thank you for these wonderful holiday, everything was perfect. Sapa it's beautiful!! We love Sapa!!. The cruise was very very good. Relaxing and beautiful view. It passed so quick! We loved this tour in Vietnam!
❤ We will certainly organize an other trip in the next time with you.
See you soon!
Northern Vietnam Highlights, April 2016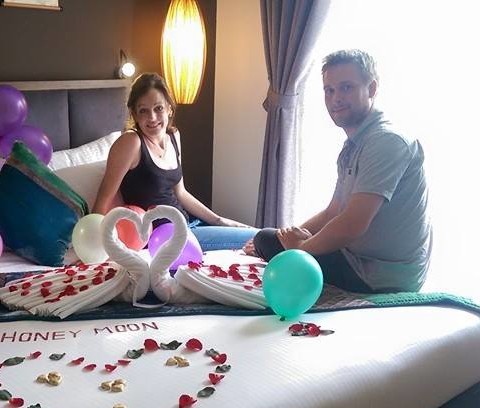 We had such an amazing trip and definitely will be back at some stage. We absolutely loved Vietnam and are so grateful to you for putting together such an awesome itinerary for our honeymoon.
Halong cruise was absolutely amazing, such a beautiful place we had the best time, we also really enjoyed Hanoi its such a different place from Ho Chi Minh but we loved every minute of it!
We loved having our tour guides, all of the guides were so kind and their English was excellent, it was such a special experience to have one tour guide just for us, it really helped us settle in and understand how the cities worked. We also really appreciated being shown how to cross the roads 🙂 and helpful useful advice on which taxi's to take and other important tourist information – which we really appreciated not being to Vietnam before.
We are definitely keen to keep traveling as we both had such an amazing time, and will definitely recommend ALO travel Asia to our friends and family.
We are so grateful for everything, thank you so much again,
Best wishes,
Honeymoon package 12 days 11 nights, March 2015
Hi ALO travel team,
How are you? We arrived home safe and sound from Ho Chi Minh. We loved our last night and day in the Japanese themed hotel – it was amazing! Thanks again for all of your hard work planning our wonderful holiday.
Thanks again.
Highlight of Vietnam 12 days 11 nights – Oct 2014
I wanted to thank you for all the work you did for our recent trip to Vietnam. Everything was perfect. The Junk was delightful and all your advice was spot on and appreciated. I have passed your details onto a friend who is planning to visit your beautiful country…
Vietnam Trip 5 days 4 nights, June 2014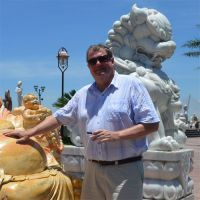 Thank you for everything. We had a wonderful trip. I think our trip was even more special because you were able to join us.  You did a wonderful job and it was great to meet you. Please let us know if you are ever coming to the US, we'd like to return the hospitality.  Thanks again.
Highlights of Vietnam 8 days 7 nights, May 2014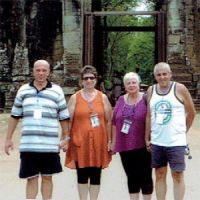 My wife and I want to thank you and your company for providing a fantastic tour. I would highly recommend your company to anyone traveling to Vietnam,Cambodia and Laos. Each of the 4 guides gave us a questionnaire, and allowed time to fill it out. I put our comments on those while the experience was still fresh in my mind… Admittedly, I was more than a little worried about using a company I heard of via email and internet. It was a leap of faith to hand over a lot of money and trust that there would be a person waiting for me at the airport when I arrived. My worries were completely eliminated upon my arrival, but after the progression of conversation we had by internet, i had the impression of you was a lovely girl and you know what a client need.
Upon of our arrival in Danang, the days that followed were filled with activities, facts and good! the guide took us to all the sights on the itinerary that I worked out via email in a comfortable way with you, with a clean and air conditioned car. We were always supplied with water bottles and all questions were answered with enthusiasm. Despite the fact that English was not well spoken by the many surrounding people, the guide kept us feeling connected to the gracious people of Vietnam and Cambodia also was always quick to lend her interpreting skills, he helped us learn, enjoy, purchase, negotiate and just plain have fun everywhere we went.
Overall, I would highly recommend ALO travel Asia to anyone looking to explore the beauty and wonders of Vietnam. They made my trip easy and less intimidating than I ever could have managed on my own.
Again, I would recommend your service to anyone who wants to go to your country.
Vietnam & Cambodia Highlights, 2016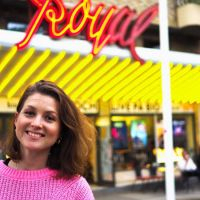 Alo travel agency has given me the best support before and during my trip to Vietnam. The trip was customized according to my wishes, and everything from hotel, day tours and pick up was excellent arranged and on time. I had all contact before via email and when in Vietnam by WhatsApp. My contact person Anh was so nice, her reply time were super quick and always very clear and detailed information. She found perfect options in my suggested price range and good alternatives according to what kind of accommodation and type of holiday I was asking for. I would recommend all of you thinking of going to Vietnam to use this Agency as your perfect support for your stay there.
Vietnam Southern Highlights – December 2016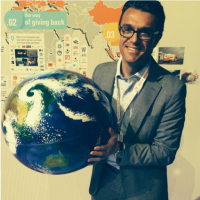 We organized our trip to Vietnam with ALO Travel and everything was just perfect and Amazing. Anh was Always very kind and available to provide any help and suggestion. She made our trip perfect. The hotels were very nice and perfectly located, the transfers Always available and in time according to the planning. Anh also optimized our plan and made a big difference in making our experience an Amazing travel to Vietnam. Highly recommended!
Vietnam trip – December 2016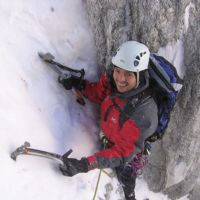 Bravissima Anh e tutto lo staff, ci hanno aiutato ad organizzare il viaggio a Sapa e la Baia di Halong e infine ci hanno prenotato uno spettacolo a Saigon ultima sera prima di ripartire verso casa. Mi hanno dato tanti consigli anche per le parti che non avevo prenotato con loro. Assolutamente consigliato!
Vietnam trip – August 2016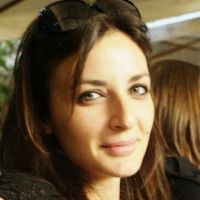 Quello in Vietnam è stato il nostro primo viaggio itinerante e fuori dall'Europa, e l'aiuto ed i consigli di Linh ci sono stati utilissimi. Abbiamo prenotato tramite l'agenzia diversi tour, e lei si è mostrata sempre molto gentile, paziente e disponibile ad accogliere tutte le nostre richieste, sia prima della partenza che durante tutto il nostro soggiorno. Sono stati giorni indimenticabili, anche per merito suo.
Consiglio a tutti di affidarsi ad ALO Travel per l'organizzazione del proprio viaggio: noi ci siamo sentiti trattati come se fossimo degli amici piuttosto che dei semplici clienti.
Vietnam trip – January 2017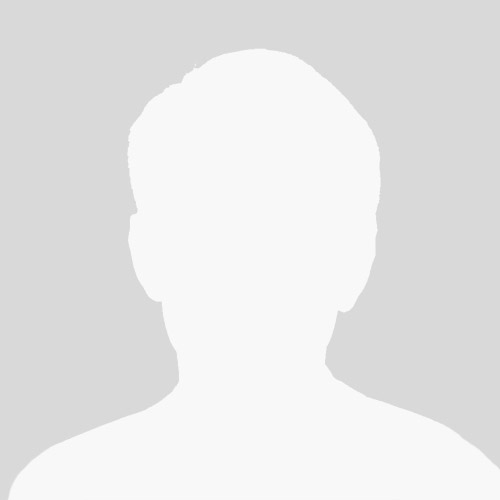 E' stato un viaggio incredibilmente bello. Organizzato passo per passo dall'Italia. Grazie Anh che ha esaudito ogni nostro desiderio. L'organizzazione perfetta, tutto ha funzionato come programmato e Anh ci seguiva passo per passo attraverso w.a.
Quando si fanno queste programmazioni da migliaia di chilometri di distanza si ha sempre paura che all'arrivo non si trovi nessuno, ecco con questa organizzazione questo timore lo potete archiviare. Tutto e dico tutto ha funzionato secondo programma. I mezzi a disposizione erano super nuovi e gli alberghi fenomenali. Grazie ancora della bella avventura.
Vietnam trip – January 2017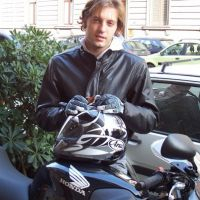 Viaggio organizzato dall'Italia con Anh, fantastica e bravissima co-fondatrice di questo tour operator specializzato nei viaggi nel sudest asiatico.
15 giorni da sogno con un'organizzazione realmente su misura. (12 giorni in vietnam del nord e centrale + 3 giorni in cambogia).
Consiglio a tutti di viaggiare in quei luoghi e tramite ALO travel.
Vietnam and Cambodia trip – January 2017
Abbiamo visitato il Vietnam da Nord a Sud per 16 giorni un po' organizzando autonomamente il viaggio e in gran parte affidandoci a Anh…..l'organizzazione è stata perfetta, il tutto è stato costruito tramite email e ogni nostra richiesta è stata esaudita. I tour e i vari spostamenti sono stati impeccabili, gli accompagnatori molto preparati e disponibili, è stata una bellissima esperienza che consiglio vivamente a chi vuole qualcosa di organizzato ma non troppo….
Vietnam trip – January 2017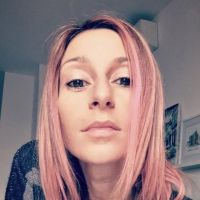 There are no words to describe the excellent service provided by this agency! Contacted via email from Italy, they arranged form me the whole trip: book hotel, Private Transfer, cruises in Halong Bay, tours with excellent guides and tour operators link in Phang Nga National Park or Tour on Delta Mekong. They speaks an excellent English. They organized everything from my brief about what I wanted to visit and the days of my stay holiday. There was never any confusion or delays in response, the whole holiday for all needs have been supported by the amazing Ahn via Whatsapp: very kind and she mades my holiday truly spectacular! They always had some advice for me, and I was often followed and contacted to see if everything is going well. High recommended!
Vietnam holiday – January 2017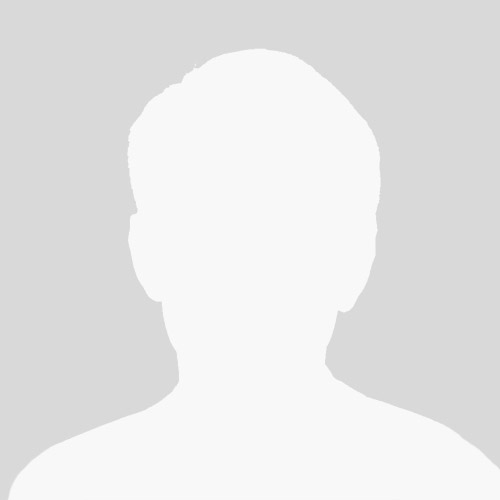 Actually "amazing" it's not enough to describe the service. I booked my trip from Italy and a wonderful, kindness and helpful Linh followed me for everything. She was always reachable in every moment and she even helped me when I had a problem with my first flight with Emirates.
I couldn't suggested anything better that traveling with " ALO Travel Asia". I will surely use this agency for my next travels in the south east Asia.
Vietnam trip – January 2017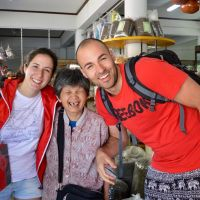 Secondo viaggio organizzato con Anh, il primo in Vietnam e quest'ultimo in Thailandia. Tutto alla perfezione, mi ha consigliato sempre bene ed ha avuto molta pazienza! Viaggiare con lei è una sicurezza, molto affidabile, lo consiglio a chiunque voglia intraprendere un viaggio nell'Indocina!
Highlights of Vietnam & Thailand – December 2016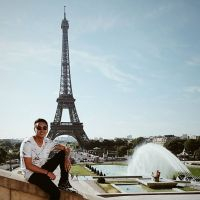 ALO provided a seamless experience for my trip in Vietnam. From hotels, to tours and everything in between, they organised everything so my friends and I could just sit back and enjoy. Everything ran smoothly and all the services were very welcoming and professional. I would definitely recommend ALO to my friends in the future.
Vietnam trip – January 2017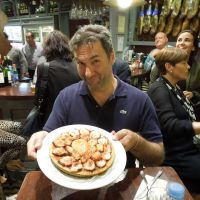 This Vietnam trip has been a dream for a couple of years…. When we were ready searching for the best started, and the best was quickly found….. ALO TRAVEL Asia.. first contact email sent, answer immediately rcvd by Ms. Anh Dao Quynh who became our precious friend who putted together the best arrangements for what is now the best trip ever!!! I'm still sending my regards and thanking her so much for the incredible detailed job she did. Grazie mille Anh!!! all the best my dear :-).
Vietnam trip – January 2017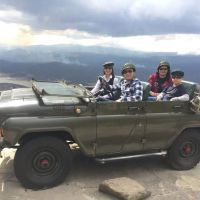 We have visited some beautiful places with millions of flower, enjoyed delicious foods always with many vegetables organized in romantic villas. We even wanted to visit a large vegetable farms and we were totally satisfied: so large, so green, so fresh. ALO customized our wishes, we really really enjoyed our private land tour.
Dalat trip – February 2017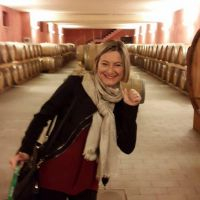 È la prima volta che mi sono appoggiata ad un agenzia locale, di solito faccio tutto da sola! Ma sono felicissima di averlo fatto. Non è stato lasciato nulla al caso, tutto perfetto, transfer, crociera, Mekong, Sapa… i ragazzi che ci hanno accompagnato nelle varie escursioni meravigliosi in particolare Viet a Sapa (top), il nostro corrispondente intaliano Nunzio perfetto!!! Consiglio vivamente questa agenzia sono organizzatissimi!!! Spero di poter viaggiare ancora con voi!!! Grazie Anh
Highlights of Vietnam – February 2017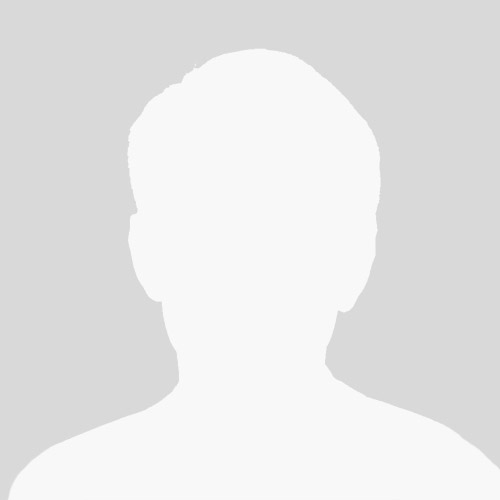 Su consiglio di alcuni conoscenti ci siamo rivolti ad Ahn per organizzare le escursioni del nostro viaggio in Vietnam. Già nella fase organizzativa ha dimostrato tutta l'attenzione verso il cliente e la passione che ci avevano raccontato. Ogni singolo tour organizzato con lei si è rivelato logisticamente un successo ed un' esperienza indimenticabile. Stra-consigliata! Grazie Ahn!
Vietnam trip – March 2017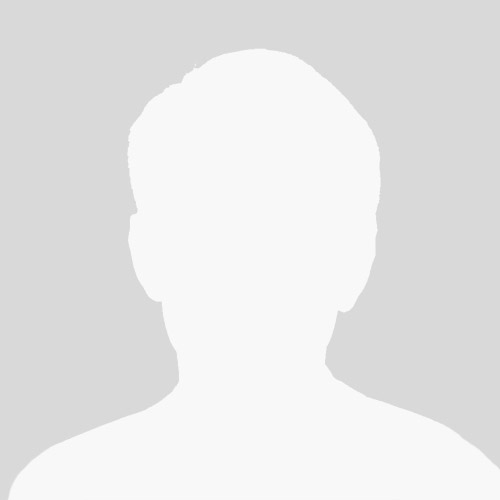 Ho contattato Anh per il viaggio che avevo intenzione di fare in vietnam su consiglio di una ragazza che avevo conosciuto tramite web.
Sin dal primo istante ha cercato di venirmi incontro su tutto con una gentilezza sorprendente.
Mi ha consigliato, si è preoccupata per noi quando eravamo qui, non ci ha mai lasciati soli.
Le escursioni proposte e accettate sono state da togliere il fiato. Nulla di più bello.
Non ho avuto modo di poterla incontrare ma se ci fossi riuscita non avrei che potuto dirle "Grazie mille Anh, sei stata fantastica".
Super consigliato
Vietnam trip – March 2017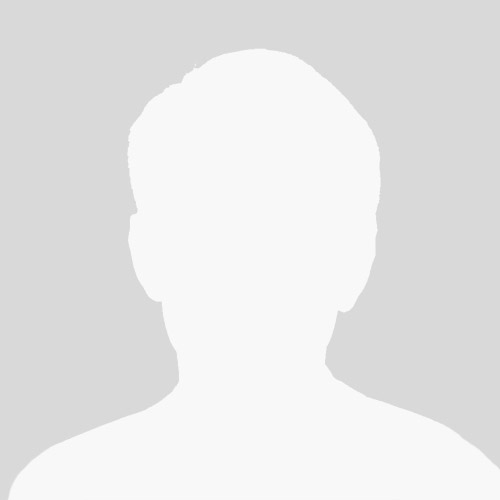 I normally organize trips by myself, but this time I trusted Alo Travel. They organized a wonderful tour for us that will be impossible to forget it.
Everything was beyond our expectations…really great time.
Vietnam trip – March 2017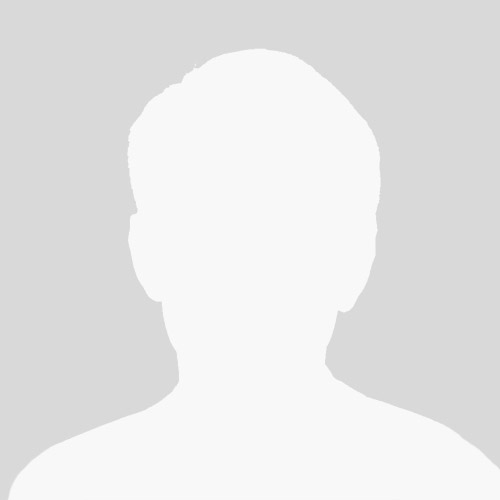 We flew from Ho Chi Min to Pho Quoc island and were met by our tour guide at the airport.We spent the day touring the island and were then dropped off at our hotel.The next day we were again pick up by our tour guide and did a fishing and snorkling trip.All our guides were informative and spoke good English.We then flew back to Ho Chi Min.
All the tours and flights were organise by Linh at ALO Travel.I can,t thank her enough,we had great time.
Phu Quoc trip – March 2017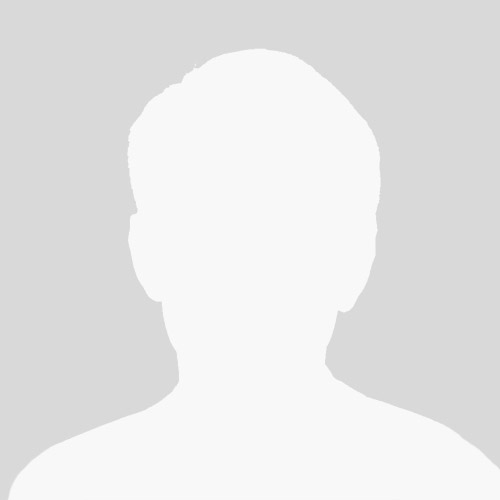 With the span of one of 1/2 weeks, Quynh Anh and her team at Alo Travel had created the best experience for me and my very close friends from the US. We covered Ha Noi, Ha Long, Hoi An, Da Nang, Nha Trang and finally Sai Gon. Everything including our hotels, restaurants and activities of our days were very well curated to give us the most wonderful essences of Vietnam. Different sceneries, different cuisines, and different cultures at each place that we visited; and yet, they all combined with unique flavors to create the "one of a lifetime" journey. Alo Travel will definitely surpass all your expectations about the tourism services. You are in good hands with Quynh Anh and her team!
Vietnam trip – March 2017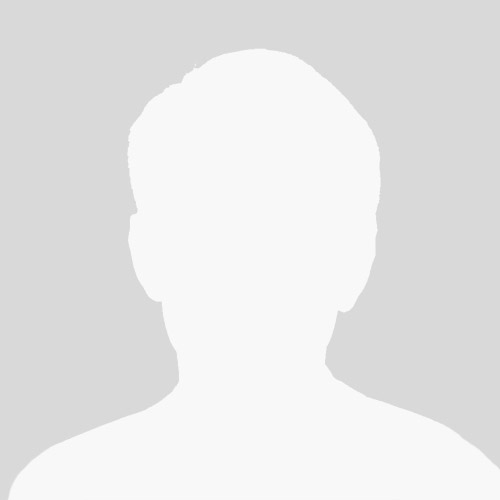 We were so lucky to have Quynh Anh (Anh) as our travel advisor. After determining what we were looking for on our trip to Siem Riep and Vietnam, she customized our itinerary. We saw everything we wanted with some free time included which we liked. Anh's team of tour guides and drivers were wonderful. They went out of their way to accommodate us. All selected hotels were of high quality and in a central location. I had been recommended to use ALO Travel Asia by friends who had used them and I am thrilled we did! Although we had absolutely no problems while travelling, it was comforting to know Anh was only a what's app call away. Anh knows Vietnam, Cambodia and Thailand so you won't go wrong engaging her services!
Vietnam & Cambodia trip – March 2017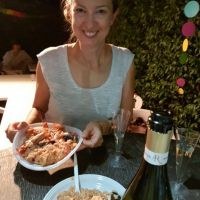 We contacted ALO Travel as recommended by a friend. Anh and Linh soon replyed with a travel proposal than tailored trips on our request. Always in touch with Linh, she ensured everything was well organised, she gave us good options and recommandations. Happy with their good organisation, while in Vietnam we added other services to the ones already arranged. Their team has been punctual, reliable, helpful, friendly and also patient with our needs.
The tours were well organised (Ha Long Bay, Sapa, Paradise and Phong Nha Caves) and we were happy with the choices of hotels.
We have really appreciated their work and hospitality and recommend ALO Travel to anyone who wants a good tailor made tour!
Vietnam trip – March 2017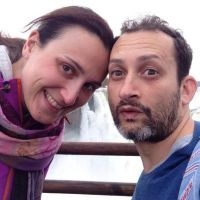 Abbiamo conosciuto ALO travel in un blog di viaggi e ci siamo affidati a loro per il nostro viaggio in Vietnam.
Ci siamo trovati benissimo;Linh, la nostra corrispondente é stata fantastica, sempre pronta ad aiutarci in ogni modo e disponibilissima (risponde alle mail a qualsiasi ora).
I servizi offerti sono di alta qualità e hanno reso il nostro viaggio indimenticabile.
Sicuramente riconnetteremo ALO travel per un altro viaggio nel Sud Est asiatico.
Vietnam trip – March 2017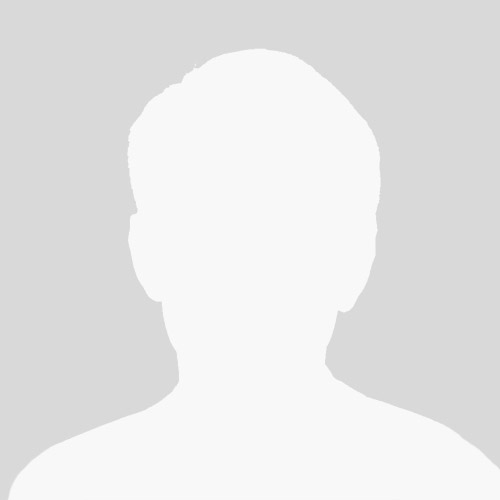 Nel nostro viaggio in vietnam abbiamo contattato questa agenzia parlando con Nunzio. Lui ci ha organizzato tutto il viaggio escluso il volo intetcontinentale, compresi hotel , trasferimenti, escursioni in modo perfetto. Poi in vietnam eravamo in contatto continuo sia con lui che con Anh tramite whatssap . Entrambi hanno risposto alle nostre domande a qualsiasi ora della giornata in modo preciso e veloce togliendoci dall' ansia di qualche situazione dubbia. Devo ringraziarli di cuore per l'ottimo servizio resoci e consiglio vivamente e fortemente a tutti questa agenzia.
Vietnam trip – April 2017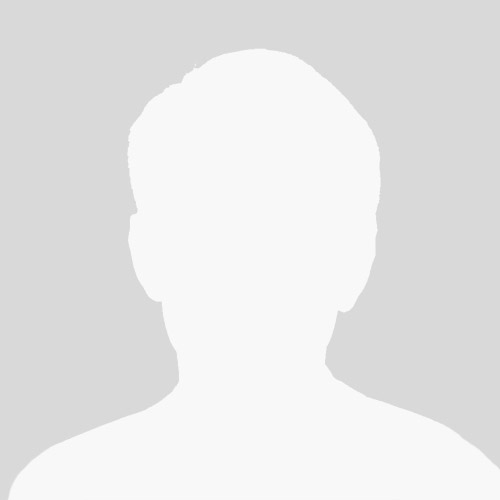 This agency is incredibly efficent (quick answer!), and always answer with complete and perfect mail. Three couple of my guest had Sapa trip, Halong bay Cruise and Mekong delta experience and were all incredibly satisfied! A real experience, perfect service and support… And honest prices!! Alo travel is amazing for me (I've sent a new request today for a new couple!)…!
Vietnam trip – April 2017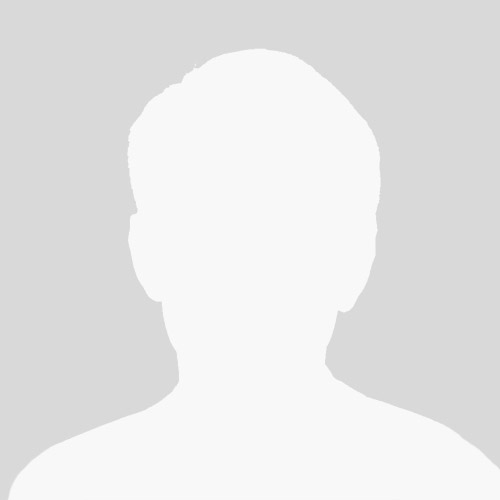 We have been using their services for years and satisfied with what they bring to us. Once you reach out to them, you will realize you contacted the right place as they can give you the best recommendations from their experience, the "ping-pong" emails, your payment status online tracking, etc. Just contact them, rest assured.
April 2017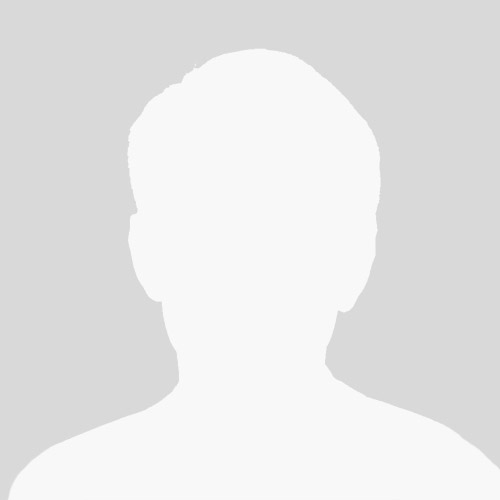 Io e il mio ragazzo abbiamo trovato il nome di questa agenzia in vari blog che a loro volta ne avevano usufruito e ne erano molto soddisfatti. Sceglierla è stata la miglior decisione mai presa. Anh, la ragazza che ci ha seguito email dopo email prima della partenza, fino all'ultimo giorno del nostro viaggio, è stata un tesoro.
Ha organizzato il viaggio esattamente come le avevamo chiesto noi, ad un buonissimo ed onesto prezzo. Alla fine del viaggio, a causa del mio mal di denti, non abbiamo potuto fare un'escursione di 3 giorni, ed Anh ha fatto di tutto per rimborsarci al meglio.
Straconsigliata!
Vietnam trip – April 2017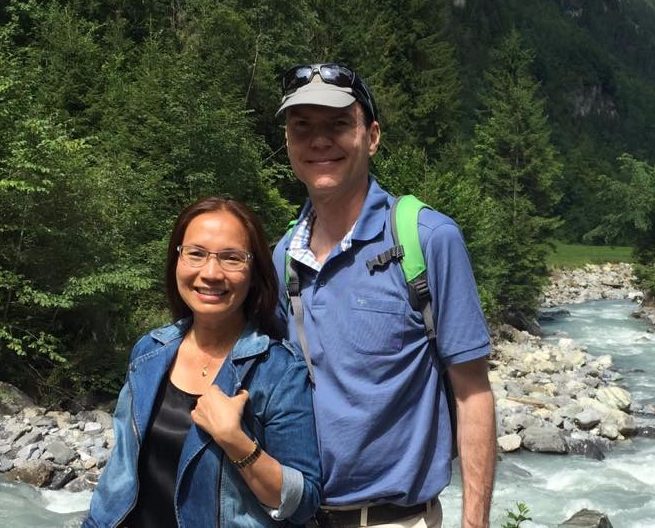 I use ALO Travel all the time to book my hotels in Vietnam or otherwise. The people working there are very helpful and extremely friendly. They help you find a good hotel to a very reasonable price. They help you fix things up quickly whenever you have any problem.
ALO Travel is my first choice for booking room and for organizing travel in Asia. I thank you for your efforts.
Hotel booking – April 2017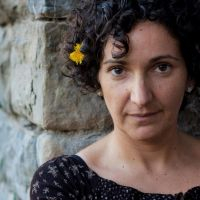 I had found the agency through an online blog and contacted them by email to plan some trips before flying to Vietnam. The staff was incredibly helpful and the trips they planned for us were absolutely worth while. What I liked the most was that all trips were somehow along less touristic routes, less crowded and more authentic. I would definitely recommend the agency. A big thank you to Linh who was superb!
Vietnam trip – April 2017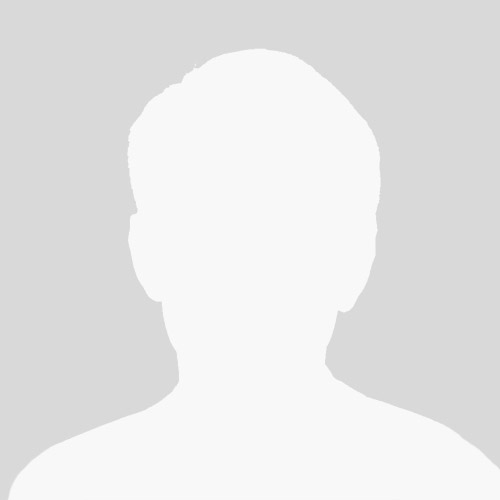 Agenzia affidabilissima, conosciuti tramite un blog, li abbiamo contattati via email ottenendo subito le risposte di cui avevamo bisogno per un viaggio di circa due settimane. Abbiamo anche pagato in anticipo (dall'Italia) i servizi che abbiamo deciso di prenotare: tutto ben organizzato, di qualità, e li abbiamo trovati sempre disponibili qualsiasi problema o dubbio noi avessimo (comunicazione anche via whatsapp una volta arrivati).
Per la nostra esperienza sono stati il meglio che potessimo chiedere. Grazie ancora ALO Travel!
Vietnam trip – April 2017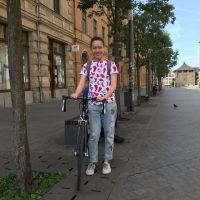 We had a special tour in Mekong Delta. There were many activities. Such as visiting Cai Be floating market to watch the locals trading, seeing how coconut candy and crispy rice popcorn are made, listening to Vietnamese folk music and trying fruit. Our favorite activity is Food cooked by ourselves. Then, after lunch, the cycle around the village path with fruit orchards and bonsai garden…very very relaxing…thank you for your service.
Mekong Delta trip – April 2017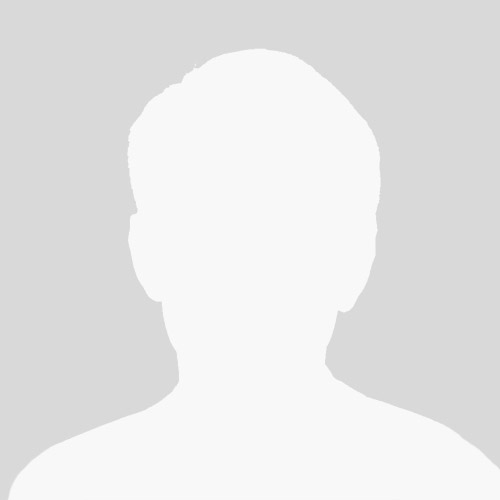 Wonderful experience… timely and accurate advisory, deep knowledge of every product they sell, friendly service and kind follow up during the trip. Completely worth it!!!! We relied on Anh's recommendations for our short time in Hanoi and we regret nothing!
Vietnam trip – April 2017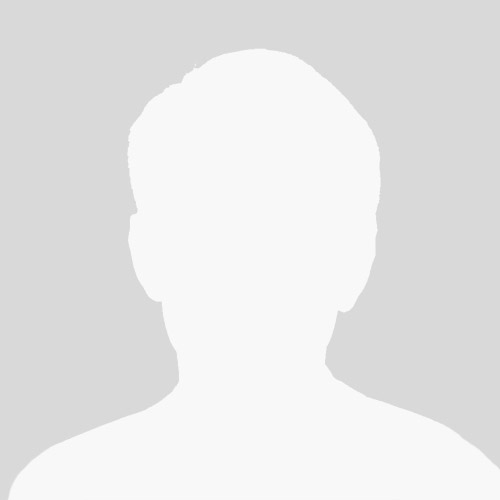 Abbiamo trascorso 25 giorni in vietnam con 4 voli interni e oltre 20 spostamenti in auto con autista sempre gentili e puntualissimi, l'agenzia ALOTRAVELASIA è sempre a disposizione con whatsapp per risolvere anche piccoli inconvenienti.
Vietnam trip – April 2017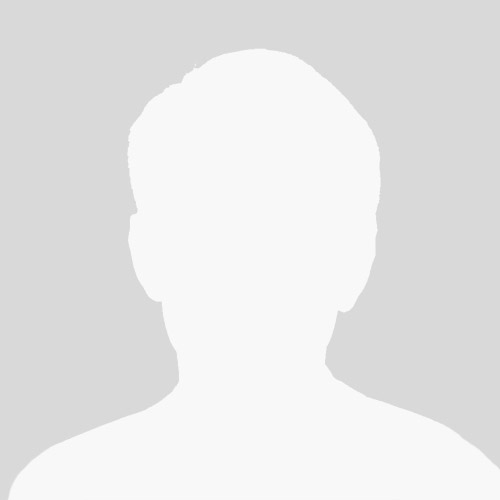 Noi siamo stati in Vietnam a febbraio! Linh dell agenzia è stata molto disponibile ed efficiente per tutto ciò che ci è servito. Abbiamo organizzato tutto via mail. Solitamente ci arrangiamo, ma considerando il poco tempo e le tante cose da vedere abbiamo deciso di affidarci a loro anche per essere poi tutelati un po' se qualcosa fosse andato storto! in realtà , anche se i tempi erano ridotti per alcuni spostamenti, tutto è filato liscio. Linh ci ha prenotato alcuni voli interni, la gita ad Halong Bay e anche il tour sul Mekong. tutto molto ben organizzato e posti davvero incredibili. Sempre molto disponibili, ci scriveva anche durante il viaggio per sapere se tutto andava bene!
ottima agenzia…noi la consigliamo!!
Vietnam trip – April 2017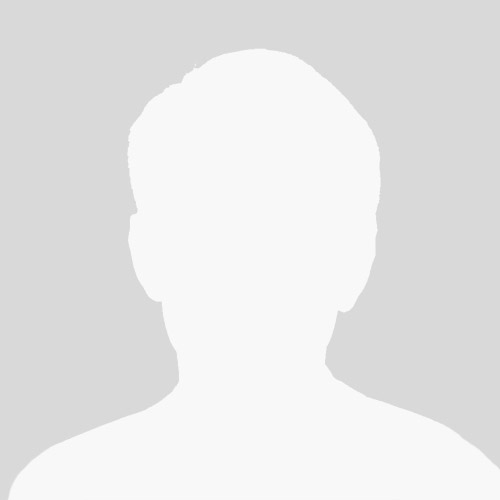 Thank you to ALO travel to helping with my visit to Vietnam! Before I arrived, I reached out to Anh and Yên, and included the dates of my stay in Vietnam, along with a few vague ideas of what I wanted to do. Within the hour I had a warm email response from Anh, along with a day-for-day suggested Itinerary for my 25 day stay. Within the hour! From then on I knew I was dealing with a top notch service. Anh continued to provide prompt, informative responses to all of my questions. All of the tours I booked through ALO exceeded expectations. The Halong Bay tour was first class, with excellent accommodations, food, and guides. Simply a wonderful time, certainly the next time I come to Vietnam Alo will be the first people I contact. Worth every penny.
Thank you Anh. Take good care, and remember to listen that little voice in the back of your head.
Vietnam trip – May 2017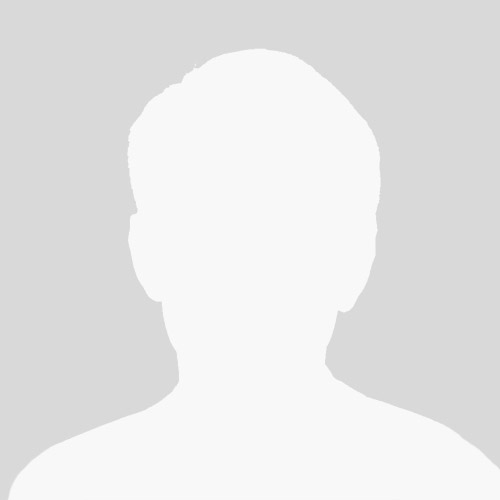 Siamo stati in Vietnam e Cambogia e ci siamo rivolti ad Alotravel per la pratica dei visti e per la crociera sulla baia di Halong. Sono molto professionali e per qualsiasi informazione ci sono sempre in modo tempestivo. Inoltre ho sempre comunicato in italiano (una notevole comodità) con un connazionale….Nunzio…che è sempre stato disponibilissimo e gentilissimo….e che ringrazio ancora.
Consiglieró sicuramente questa agenzia ad amici che vorranno scoprire le meraviglie del Vietnam.
Vietnam trip – May 2017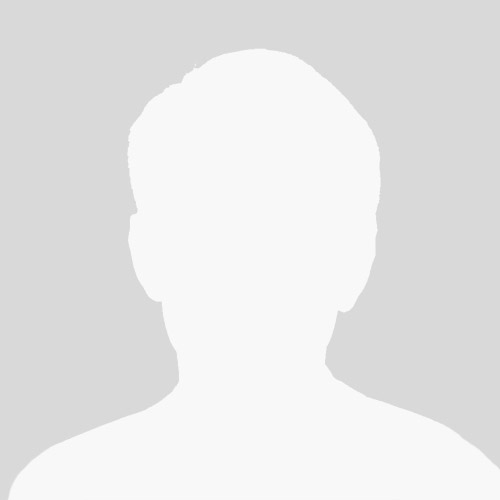 Abituati da sempre a viaggiare in autonomia organizzando tutto da soli, abbiamo per la prima volta valutato di facilitarci un po' la vita, senza però dover andare con un gruppo. Superata la prima naturale diffidenza per ciò che non si conosce, ho concordato via mail con ALO travel le tappe del nostro tour, secondo i nostri desideri, integrati dai loro consigli, la tipologia degli hotel, un paio di escursioni, i trasporti interni (treno, autobus, voli, auto con conducente per alcuni spostamenti di 3/4 ore e quelli da/per aeroporto). Tutto perfettamente organizzato e puntuale con assistenza ed aggiornamenti via WhatsApp. A differenza del "fai da te" però, dovendo anticipare il pagamento di tutto, in caso di mancata partenza non si viene rimborsati ma l'importo che riescono a recuperare può essere utilizzato per una successiva prenotazione con loro. Noi siamo stati seguiti da Anh, sempre gentile ed attenta a tutto. Francesco (Verona)
Vietnam trip – May 2017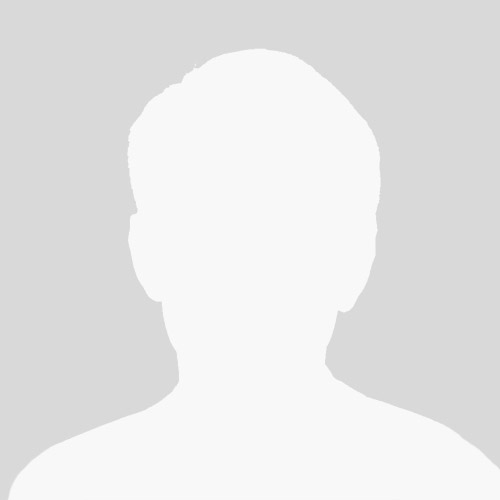 E' stata un'ottima esperienza con questa agenzia. Ho viaggiato per 3 settimane dal nord al sud del Vietnam ed appoggiarmi a loro è stata un'ottima scelta. Conoscono il paese benissimo, sono onesti, organizzano i vari tour su misura (anche a livello economico a seconda delle disponibilità) e soprattutto sono sempre presenti: rispondono via cellulare o via mail praticamente sempre, dandoti una serenità unica anche in caso di imprevisti o di semplici consigli "extra tour". Affidatevi a loro senza remore, il viaggio sarà più sicuro e risparmierete anche un sacco di tempo, dato che il Vietnam è praticamente impossibile da girare in autonomia (perlomeno l'estremo Nord). Grazie a tutti, soprattutto nel mio caso alla mitica e bravissima Linh! Saluti dall'Italia e a presto!
Vietnam trip – May 2017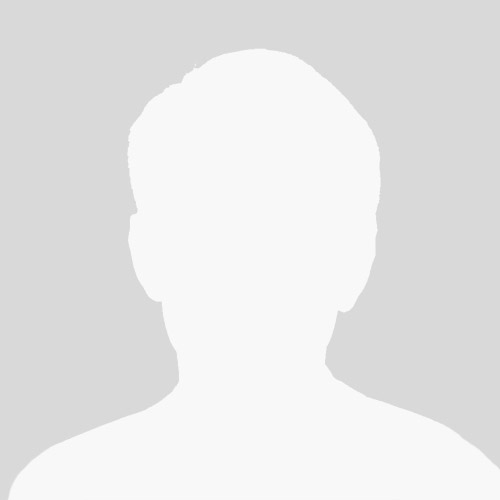 Ann e' gentilissima e disponibile a trovare la soluzione piu' adatta alle nostre esigenze.
Ci siamo rivolti a lei per organizzare un viaggio con guida in lingua inglese a Hue' , fantastico.
Hue trip – May 2017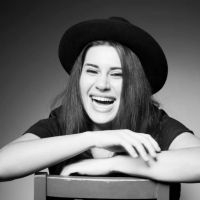 We had a great time in Vietnam and all thanks to Lihn and ALO Travel. Although we booked this trip last minute and we weren't sure until the very end to be able to leave, they helped are out to design the best experience tailored for us.
We also had some small issues during the trip, not depending by ALO, and they've been always supportive and understanding. Lihn kindly followed our travel trough a WhatsApp chat group all the way.
It was the first time using a tour operator for us. We decided to go with it because we wanted to be 100% sure to not miss anything – and also not get lost in the process.
The quality of the hotels and tours was always beyond our expectations and we truly felt cuddled all the time. Our trip was the perfect mix between comfort and adventure. We loved every single moment.
We strongly recommend ALO for your travel in South East Asia. We surely will contact them next time!
Vietnam trip – May 2017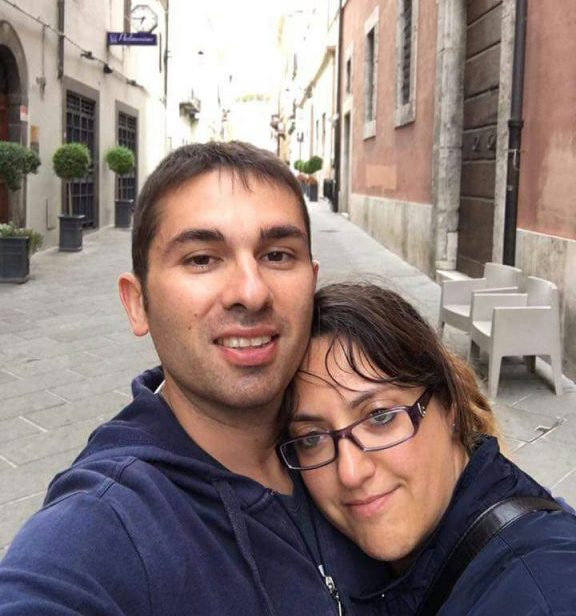 We are a couple of 35 years old. Me and my wife use to organize our trips by ourselves and we like to travel independently however when we contacted for the first time Alo Travel we immediately understood their professionality and kindness. We asked for an "adventure" trip and Linh was able to arrange a journey with a good balance of organized activities and self-travelling. We visited HCMC, the Mekong Delta, the Cu Chi Tunnels, Hoi An, Hue, Han Hoi, Ninh Binh and Halong Bay and everything was organized and perfect. The quality of the accommodation was perfect as well as the transfers and the activities. Linh assisted us also during our travel she was reachable through email or WhatsApp at any time she was always kind and available. When I came back in Italy many friends told me their interest to visit Vietnam and I immediately suggested Alo Travel. Useless to say that I recommend this team of young and smart guys and girls to anyone wishes to visit Vietnam.
Vietnam trip – May 2017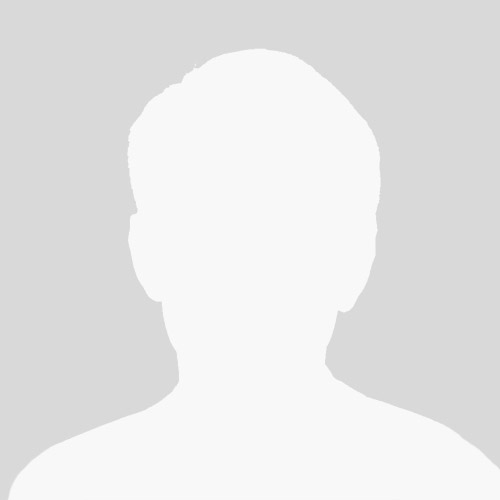 My family and I along with other family members have traveled multiple times to Asia and South America using other travel agencies for private tours. For this 17 days trip to Saigon, Dalat, Nha Trang, Hue, Hoi An and Siem Reap, five of us used ALO Travel and it was our favorite trip ever! When it comes to professionalism and friendliness, Anh was the best travel agent we've ever interacted with. Planning our trip with Anh was easy and all of our emails and questions were answered promptly. Our trip consisted of excursions and free days to wander on our own. We did a Mango Cruise in Ben Tre and had such a great experience riding the boat on the Mekong Delta, rode a tuk tuk, saw coconut shucking, and even tried making our own rice paper. We headed to the Mango House for lunch, where our waiter even peeled the prawns for us. Felt so pampered. At Anh's recommendation, we stayed at a bed & breakfast, Villa Vista in Dalat and enjoyed our stay tremendously. The owners, Tim & Huong were very warm and welcoming. Rooms were spacious with an awesome view. Breakfast was delicious and I had eggs benedict, cooked by Tim. So good! Huong served us homemade yogurt with honey and fresh fruits, which inspired me to do the same for my family when I got back to the United States. The whole trip was wonderful! We've already recommended ALO Travel to our family and friends because they've set our standard for excellence service.
The Chan and Cregar Family
Vietnam & Cambodia trip – July 2017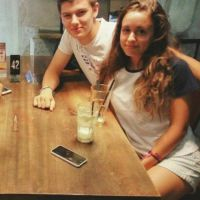 abbiamo trovato il loro contatto su un blog di viaggio, ci siamo tuffati e abbiamo trovato Yen una ragazza molto preparata gentile e professionale che ci ha permesso di godere appieno della vacanza, sono economici e molto ben organizzati. ci siamo incontrati per un caffè e ho constatato che sono persone d'oro veramente gentili. Hanno reso il nostro viaggio indimenticabile.
grazie mille
Marco e Camilla
Vietnam trip – July 2017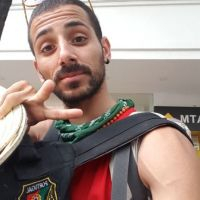 Ho contattato Yen per poter prenotare alcune Escursioni che non si possono organizzare da soli: precisa, puntuale, professionale e di una disponibilità rara 🙂
Se avete intenzione di andare in Vietnam, non districatevi tra le tante agenzie e andate sul sicuro: tramite WhatsApp mi ha aggiornato più volte in tempo reale e mi ha fornito il supporto necessario.
Perfetta!
Vietnam trip – August 2017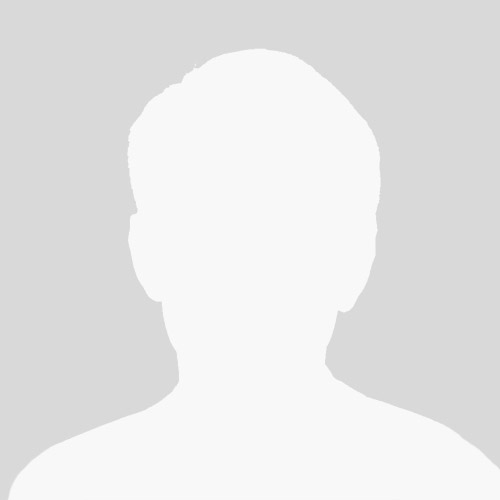 I spent one week in Vietnam with my girlfriend. During our stay we always felt comfortable and safe due to the support received. Everything was well scheduled and arranged. Highly recommend
Vietnam trip – August 2017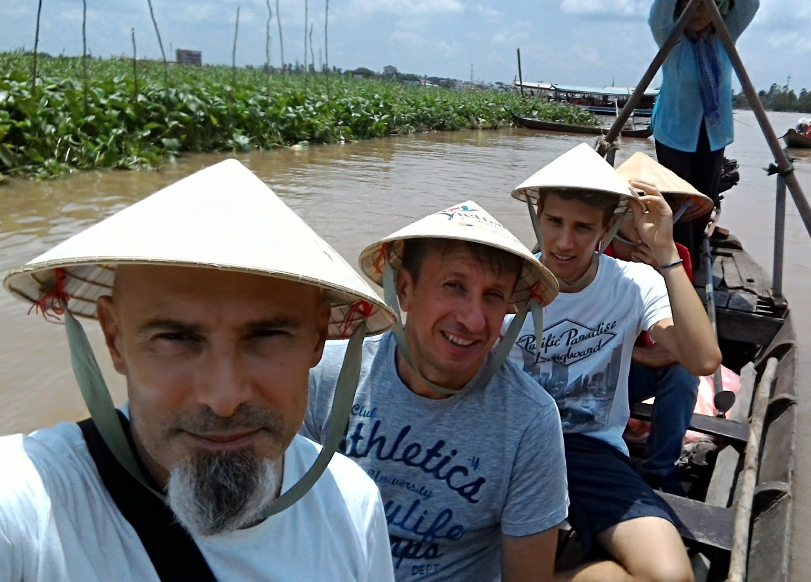 Abbaiamo contattato ALO Travel Asia su consiglio di amici e grazie alle ottime recensioni lette. Ebbene devo proprio ammettere che sono rimasto pienamente soddisfatto e particolarmente ammirato dalla competenza di Ann che ci ha consigliato e organizzato le escursioni prima di partire e soprattutto durante il viaggio, prenotandoci gite decise in loco all'ultimo momento, mostrando piena conoscenza di tutto il territorio, guidandoci dal nostro arrivo a Saigon, scendendo poi sul Mekong e risalendo verso Hoi Han, Da Nang, Hue, Ha Long, Hanoi, Ninh Binh e Sa Pa. Sempre disponibile in tempo breve sia al telefono che via Mail o WhatsApp. è persino riuscita a ritrovarmi il telefono smarrito a Sa Pa e a farmelo recapitare in Hotel!!! Grazie Ann.
We contacted ALO Travel Asia on advice from friends and thanks to the great reviews read. Well, I really have to admit that I was fully satisfied and particularly admired by Ann's expertise who advised us and organized excursions before leaving and especially during the trip, booking trips on site at the last moment, showing full knowledge of the entire territory , Driving us from our arrival to Saigon, then going down the Mekong and going back to Hoi Han, Da Nang, Hue, Ha Long, Hanoi, Ninh Binh and Sa Pa. Always available shortly both on the phone and via Mail or WhatsApp, I even managed to find the lost phone at Sa Pa and send it to Hotel !!! Thanks Ann.
Vietnam trip – August 2017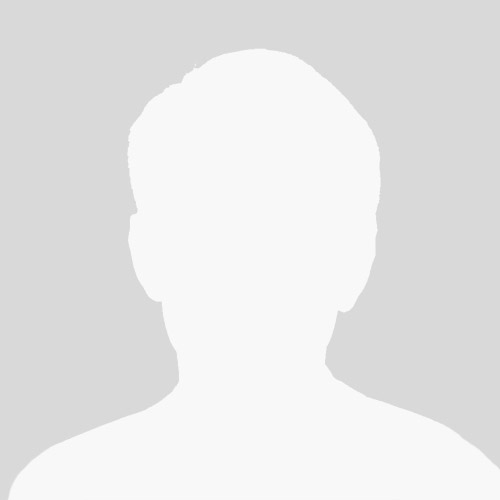 Ci siamo affidate ad Alo Travel per organizzare il nostro viaggio in Vietnam (agosto 2017), e in particolare gran parte dei tour con pranzi annessi (trekking a Sapa, Halong bay, Cham Island e Delta del Mekong), degli spostamenti e degli alloggi. Ci hanno messo in contatto con una ragazza meravigliosa di nome Yen: gentilissima, sempre disponibile (davvero per qualunque cosa e praticamente ad ogni ora), informata e cordiale. Organizzazione impeccabile, ogni hotel è stato scelto con cura e gusto, tutti con arredi nuovi, pulitissimi e sempre in posizioni strategiche. Perfetti anche i trasporti (pullman e soprattutto auto con drivers). Per quanto riguarda il prezzo, adeguato al servizio, che ripeto è impeccabile.
Assolutamente consigliato, credo non possa esserci di meglio. Bravi!
Vietnam trip – August 2017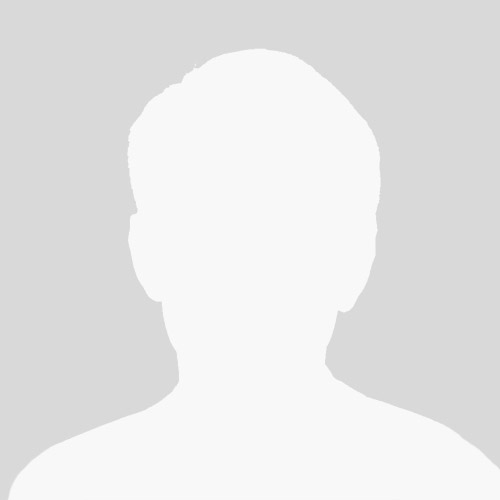 Abbiamo organizzato un viaggio di di 3 settimane circa tra Vietnam e Cambogia ( 2 settimane in Vietnam e 1 in Cambogia) visitando i luoghi di maggior interesse dei due Paesi. Nell'organizzazione e nella scelta dei posti da visitare abbiamo trovato un interlocutore prezioso e disponibile in Ms. Dao My Linh con cui siamo stati in contatto , via whatsapp per tutta la durata del viaggio e che abbiamo avuto il piacere di conoscere nel corso del nostro soggiorno a Saigon.
La disponibilità e la professionalità di Linh sono state eccellenti anche nella scelta dell'itinerario, che abbiamo organizzato insieme attraverso un serrato scambio di mail.
Autisti e guide che ci sono stati forniti sono sempre stati puntuali e ciò a contribuito a far sì che il viaggio sia andato molto bene, senza contrattempi
In conclusione, l'Agenzia è stata del tutto all'altezza delle nostre aspettative e Linh è stata molto brava nell'organizzazione e puntuale nel rispondere ai nostri quesiti nel corso del viaggio.
Vietnam & Cambodia trip – August 2017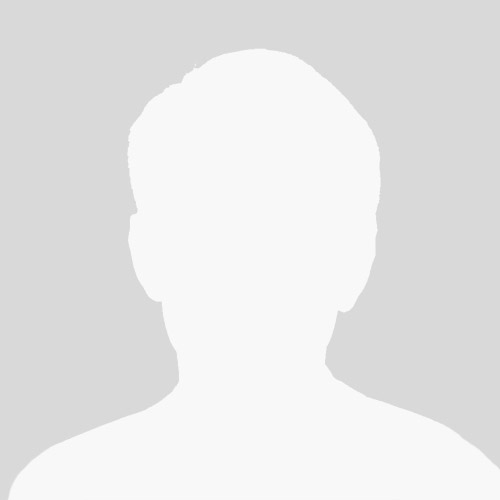 Ho contattato ALO Travel dopo aver letto alcune recensioni ottime su internet per pianificare il nostro viaggio fra Vietnam e Cambogia.
Linh è stata la mia interlocutrice per tutta l'organizzazione e anche durante il viaggio.
Che dire: tutto perfetto per le nostre esigenze.
Cercavamo qualcuno che potesse aiutarci nel pianificare alcune tappe e consigliarci sugli hotel da scegliere.
Qui abbiamo trovato flessibilità, puntualità e organizzazione.
Veramente consigliato!!!
Grazie ancora per l'ottimo servizio offertoci.
Vietnam trip – August 2017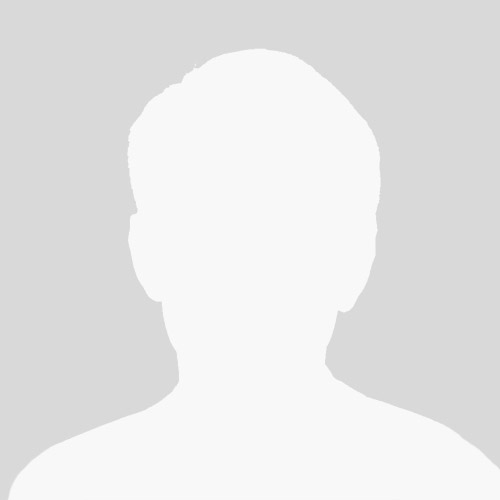 Absolutely awesome experience! We spent time in Ho Chi Minh City, Mekong Delta, Cu Chi and Vin Minh tunnels (awesome experience), Hanoi, Halong Bay, Trang An, Sapa, Phong Nha area with its beaufiful caves, Hue and Hoi An. The service, guides, lodgings and experiences we had in each location were exceptional. Alo Travel and Anh made everything easy – we were greeted each step of the way, enabling us to enjoy our adventures and experiences without the normal stress of traveling in another country. We experienced the majestic Valley of Sapa walking through the rice fields terraced and through the bambu forest. We enjoyed a sunset dinner cruise on the Halong Bay. The level of accomodations was perfect and comfortable. Everywhere we went on numerous drive and boat tours with a dedicated and exceptional guides.
Originally, I tried to work out an itinerary myself using online review and travel books, but became concerned about arranging transportation and guides. Then I contacted several different travel agencies. This travel planner quickly responded. Anh made everything easy for us. She worked with us on locations, desired experiences, dates and cost. Two other companies were trying to steer us away those areas due to cost and availability, but our travel planner was able to make it happen for us. She took care of absolutely everything from lodging, car and tours, guides, and even restaurant reccomandations for us in the main cities. Amazing personalized service.
Anh and ALO Travel makes you feel very pampered and special.
Vietnam trip – August 2017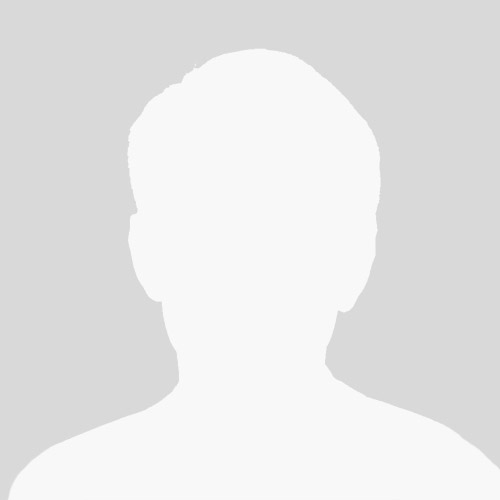 Dopo aver letto su diversi blog di Alo Travel abbiamo deciso di affidarci a loro per le escursioni che volevamo fare. Scelta super azzeccata. La splendida Linh ci ha organizzato tutto in modo impeccabile ed è sempre stata super disponibile. Se dovessi tornare in Vietnam sicuramente richiamerei lei. Tutti i tour prevedevano il pick up dall'hotel, pranzo e guida.
Vietnam trip – August 2017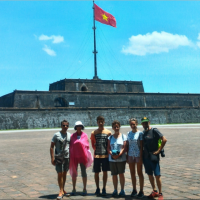 Abbiamo scoperto Alo Travel per caso e ci siamo subito accorti che facevano al caso nostro. Ci hanno organizzato escursioni, trasferimenti….e tutto è stato perfetto ! Anh ci ha seguiti durante la nostra vacanza organizzando anche all ultimo momento una gita non pianificata prima di partite. È bastata una mail e tutto è stato fatto. Ci siamo sentiti coccolati e seguiti in tutto e per tutto ! GRAZIE per aver reso indimenticabile la nostra vacanza !!!!
Vietnam trip – August 2017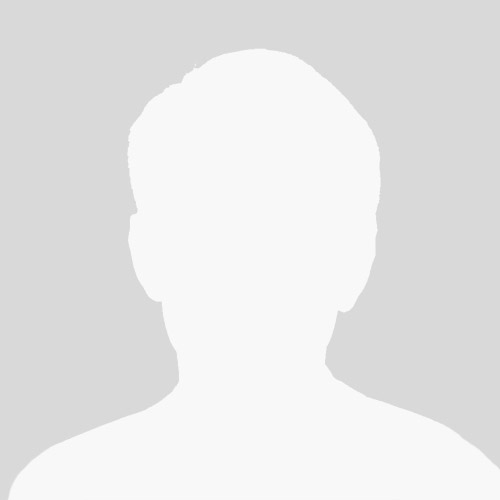 Amazing travel agency. Everything was perfect from logistics to the small things that make a journey memorable. Even in small unforeseen events the support was great and we always felt very safe and comfortable travelling in Vietnam. They made us fall in love with the country!
Vietnam trip – August 2017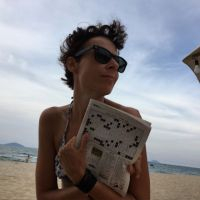 Non posso che raccomandare questa agenzia di tour a cui ci siamo affidati per prenotare la crociera alla baia di Halong e alcuni trasferimenti in treno.
Yen ha esaudito ogni nostra richiesta, sia via mail prima di partire con le prenotazioni che durante il viaggio, essendo in contatto anche tramite wazzap, sempre gentile e pronta a esaudire ogni richiesta. I servizi e i tour offerti sono molto validi e con prezzi competitivi, la comodità di appoggiarsi all'agenzia anche solo per comprare i biglietti dei treni ci ha facilitato l'organizzazione del viaggio.
Grazie Yen, per i consigli e la continua disponibilità, di sicuro se torneremo in Vietnam sceglieremo ancora questa agenzia!
Vietnam trip – August 2017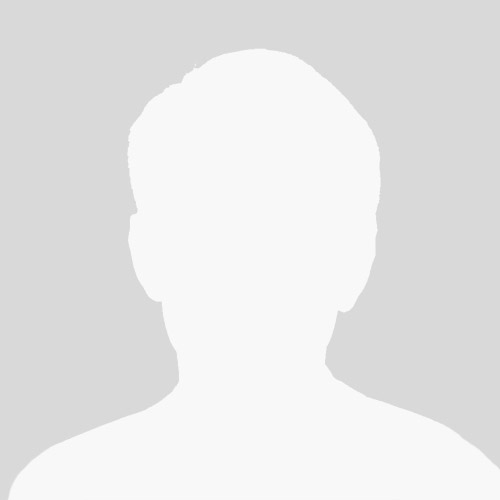 We booked our Vietnamese holiday with Anh from Australia via email.
Anh arranged the best possible trip for us. She arranged internal flights, accommodation, guides and transport every day and daily activities.
Everything was included in the amazing price.
We opted for 4 star but every hotel Anh had arranged was equal to a 5 star.
When our flight was delayed she arranged a new flight and a late check out at our hotel.
We could not have asked for more service. Thankyou Anh and Alo travel Asia.
Vietnam trip – August 2017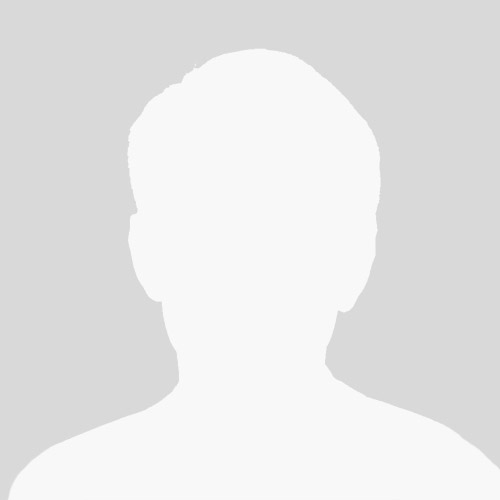 Ho scoperto Alo Travel per caso su internet e mi ha subito ispirato fiducia. Devo dire che l'impressione è stata quella giusta perché l'agenzia è assolutamente professionale ed efficiente, pronta ad assecondare ogni desiderio. La nostra referente Anh ci ha scritto ogni giorno su whats app ed è stata davvero carina e gentilissima con noi, facendoci sentire coccolati e protetti. L'organizzazione del viaggio è stata ottima, con escursioni bellissime e ottime guide.
La consiglio vivamente a tutti quelli che vogliono organizzarsi il viaggio in libertà ma con l'appoggio di gente esperta soprattutto per la prenotazione degli alberghi e dei vari bilglietti.
Vietnam trip – August 2017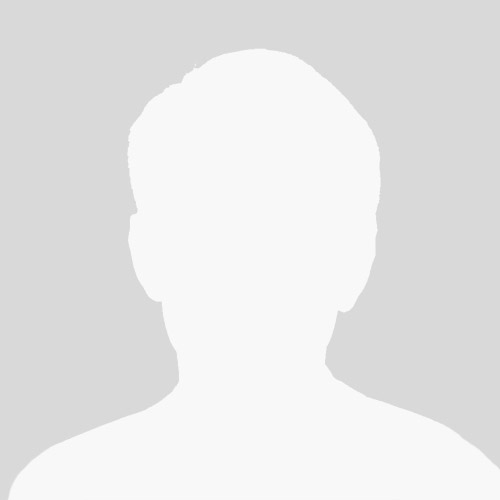 Ci siamo affidati ad Alo travel per organizzare alcune parti del nostro viaggio in Vietnam tra cui la crociera nella baia di Halong, i trekking a Sapa, delta del Mekong e alcuni transfer.
Il nostro contatto era Anh, molto disponibile e presente dal momento dell'organizzazione del viaggio fino al nostro rientro.
Arrivati in Vietnam siamo sempre stati in contatto con lei tramite whatsapp, Anh si premurava sempre di scriverci per sapere come stava andando. Che dire, quasi come un'amica più che un'agenzia viaggi. E abbiamo anche avuto il piacere di conoscerla di persona.
Una certezza!
Vietnam trip – August 2017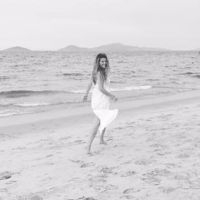 É la prima volta che organizzo un viaggio con l'aiuto di un'agenzia, ma il Vietnam lo richiedeva . E non avrei potuto scegliere meglio!Yen non é stata solo una consulente ma una vera amica che ha organizzato tutto perfettamente e nei minimi particolari. Mai stata più contenta di essermi messa nella mani di qualcuno!
Vietnam trip – August 2017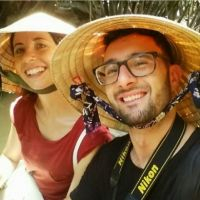 Abbiamo organizzato con Alo Travel alcune parti del nostro viaggio (delta del Mekong, Halong Bay, Cham Island, Sapa) più alcuni transfer e ci siamo trovati davvero molto bene. La nostra corrispondente Linh è stata fantastica, molto efficiente durante l'organizzazione e sempre presente durante il viaggio. Veramente consigliato!!! Grazie mille per tutto!!!
Vietnam trip – August 2017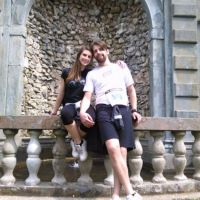 Trovata, come molti altri penso, l'agenzia su internet. Bene, ci siamo messi in contatto via mail ed abbiamo fatto organizzare a loro tutto il nostro viaggio (trasporti, alberghi, tour ). Ci hanno quindi proposto un itinerario da Sud a Nord del paese con tutte le principali mete per un primo viaggio in Vietnam.
A parte l'organizzazione, perfetta, la cosa che ci ha sorpreso di più è stato il contatto e la premura con cui Yen ci ha seguito per tutto il tempo. Disponibilità e gentilezza mai visti altrove!
Mi rivolgerò nuovamente a loro, senza la minima esitazione, per il prossimo viaggio in Indocina.
Vietnam trip – August 2017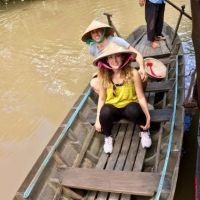 Abbiamo trovato questa agenzia su internet e ,considerate le ottime recensioni, ci siamo subito messi in contatto. Inizialmente l'idea era quella di organizzare con loro alcune tappe, poi abbiamo finito per appoggìarci per l'organizzazione/prenotazione di tutte e due le settimane di viaggio. Non potevamo fare scelta migliore! Tutto è stato organizzato alla perfezione, la nostra referente Yen sempre disponibile a soddisfare le nostre richieste e soprattutto sempre presente durante tutto il viaggio. Un grazie speciale alle guide che ci hanno accompagnato, gentilezza e disponibilità uniche, sono state un valore aggiunto.
Vietnam trip – August 2017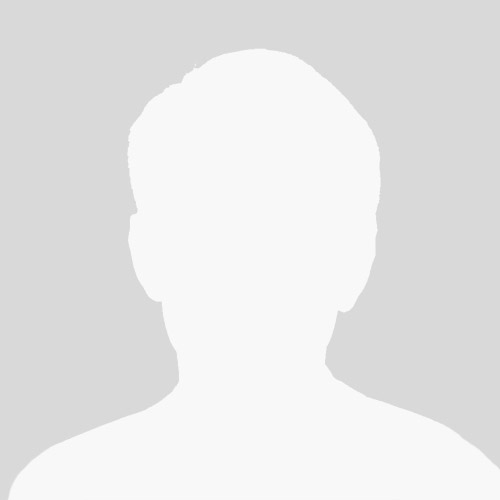 Non posso che confermare tutte le recensioni positive di quest'agenzia. Trovata sul web leggendo nei vari blog e siti di viaggi, ho contattato direttamente Anh, a cui ho chiesto di organizzare alcune tappe del mio viaggio in Vietnam di tre settimane, ad agosto 2017. Più che disponibile e celere nelle risposte, Anh ha esaustivamente proposto delle soluzioni oltre a dare consigli e proporre anche alternative migliorative. Tutti i servizi sono stati al di sopra delle nostre aspettative. Il punto di forza: ogni giorno, prima dei tour Anh mi mandava un whatsapp con il riepilogo del punto di ritrovo e orario e si premurava di sapere com'era andato il tour alla fine. Servizio quindi eccellente. Inoltre, ho dovuto recarmi in ospedale per un'infezione e Anh si è preoccupata offrendosi di fare da interprete ai medici. Che dire, non ho mai trovato una disponibilità tale da un'agenzia di viaggi. Da prendere veramente come esempio!
Vietnam trip – August 2017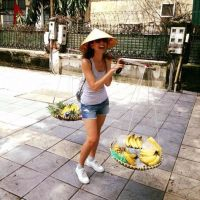 Abbiamo trovato il contatto di ALO Travel Asia in un blog e abbiamo subito contattato l'agenzia per avere alcune informazioni sul viaggio che ci stavamo organizzando in Vietnam.
La nostra referente Yen ci ha aiutato in tutto, dalla scelta dell'itinerario, ai consigli sui mezzi e sulle escursioni, fino poi alla prenotazione di alcune gite.
CI ha poi seguito giorno per giorno via Whatsapp, facendoci sempre sentire accompagnati e assistiti.
Agenzia fortemente consigliata sia per organizzare il viaggio in toto, sia per alcune escursioni come abbiamo fatto noi.
grazie ragazzi!
Vietnam trip – August 2017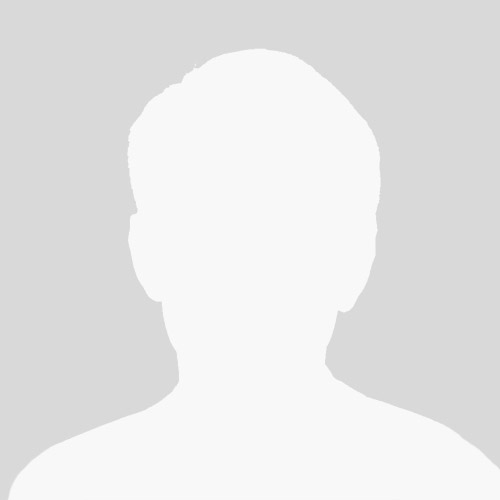 We have been in touch with Yen, who nicely organized some tours of our Vietnamese holiday of two weeks: Mekong, Halong bay and Sapa, togheter with some transfers. We were daily in contact with her through whatsapp and she was helping us with all questions or doubts. No surprises, no inconveniences. Everything worked as planned. Tours prices varies from 130 to 160 USD with one overnight. Maybe other agency could be cheaper but the service that Alo Travel offers is unbeatable an worth the price. I strongly suggest to contact them if you are planning to visit Vietnam.
Vietnam trip – August 2017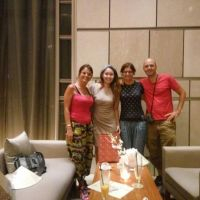 Abbiamo trovato questa agenzia in un forum di viaggi e abbiamo mandato una mail con la richiesta di un itinerario di viaggio . Siamo rimasti a dir poco stupefatti dalla celerità della risposta . Abbiamo modificato l'itinerario diverse volte a seconda delle nostre esigenze, anche perché ci piace farlo in libertà ,e con cortesia e pazienza ci inviavano i nuovi itinerari . Un particolare ringraziamento a Yen , ragazza dolcissima e professionale che ci ha assistito in tutto il percorso ricordandoci tutte le tappe da percorrere, sempre pronta a rispondere a tutte le nostre richieste e curiosità. Grazie Yen a te e tutto lo staff di Alo travel Asia.
Vietnam trip – August 2017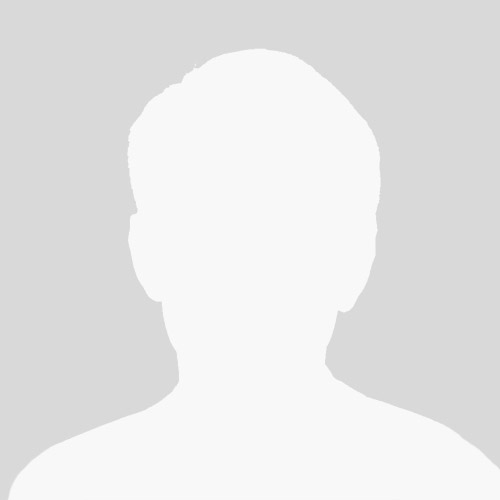 Tutto organizzato alla perfezione! Impeccabili gli autisti, comodi gli alberghi e personale molto gentile. Consiglio vivamente
Vietnam & Cambodia trip – August 2017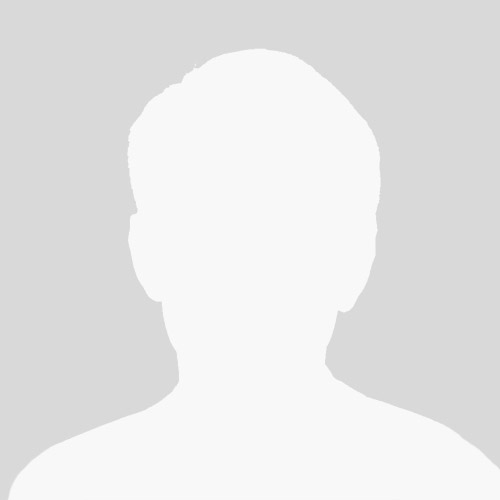 I found ALO travel asia reading from other travellers and I decided to give it a try. I contacted them and I found the most helpful team! Anh is super efficient, she goes the extra mile to put together itineraries, costs, trips and everything else. She is always online and reachable via whatsapp, both before and during the trip. She organized most of our two-week trip in Vietnam, including hotels, day trips, van, guides and domestic plane tickets. The fares were correct and the service was great. In order to finalize the booking, she always offered different options and she described every location/hotel/trip exactly the way it was. Really a great travel agency and with a very personal and firendly touch. If I can mention one area where there could be improvement, it is on the quality of the tour guides: in some cases communication in English was a bit difficult and the amount of information given could have been better. But all together, I would organize again with them my next trip. Thank you Anh and ALO team from all of us!
Vietnam trip – August 2017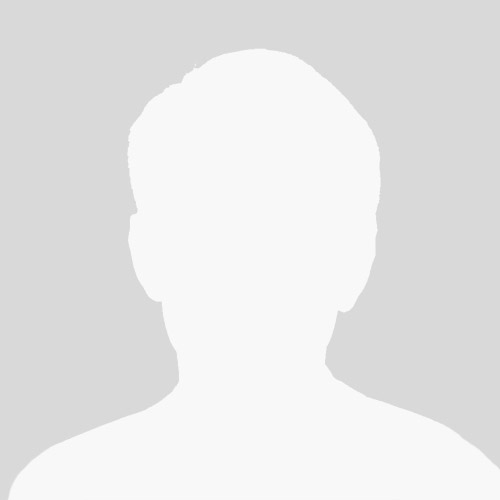 Ho scoperto Alo Travel grazie al blog Via Che Si Va, che dire… È stato provvidenziale! Anh, la ragazza che ci ha seguiti è stata veramente disponibile e gentilissima per ogni nostra richiesta, ci ha fatto un programma completo giorno per giorno in modo che potessimo vedere tutto ciò che ci interessava nei tempi corretti! Abbiamo prenotato anche le escursioni più importanti come Sapa, Delta del Mekong e la crociera ad Halong Bay. Tutto è andato a meraviglia, il servizio è stato impeccabile per ogni attività.
Non è semplice muoversi autonomamente in Vietnam e avere un supporto come questo è stato fantastico, ci ha aiutato molto.
Arrivati ad Ho Chi Minh siamo usciti a pranzo con Anh, è una ragazza dolcissima.
Consiglio vivamente di prenotare tramite Alo Travel, il prezzo è molto conveniente e il servizio è di alto livello!
Vietnam trip – August 2017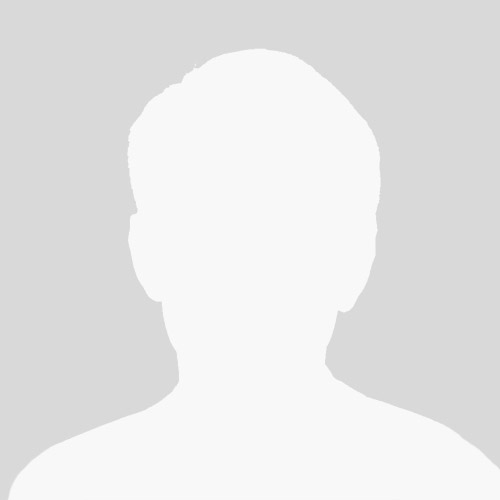 Very helpful and efficient, but also very caring to any needs we could have had during our trip. Fantastic service, definitely will book them again when the time to go to any other SEA country will arise.
Vietnam trip – August 2017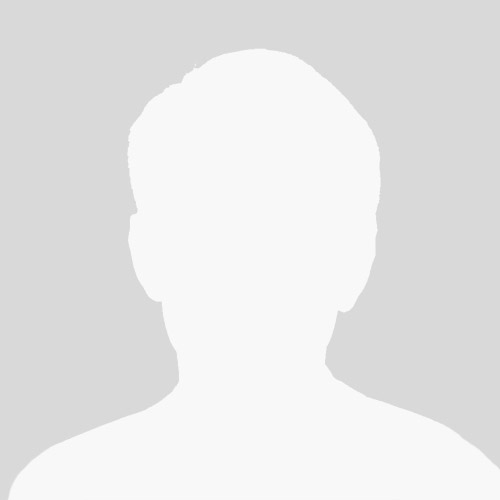 Come molti ho conosciuto questa agenzia tramite letture di blog di viaggi in Vietnam. Anh e Linh lo fanno con passione e ci hanno aiutato nell'organizzare escursioni e pianificare il nostro viaggio di oltre 20 giorni in questo splendido paese. Affidatevi a loro e fatevi consigliare per risolvere i vostri dubbi di viaggio.
Vietnam trip – August 2017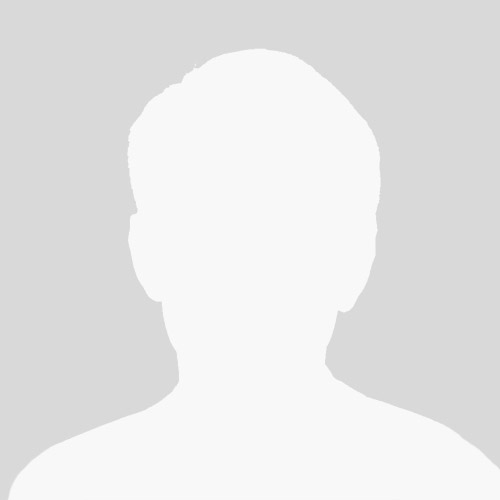 Che dire… Tutto organizzato alla perfezione, mai un ritardo o un disagio per le gite e i transfer ecc. Hanno creato un gruppo su whatsapp nel quale rispondevano quasi immediatamente. 5 stelle sono poche… Per il prossimo viaggio sicuramente mi appoggerò ancora a loro
Vietnam trip – August 2017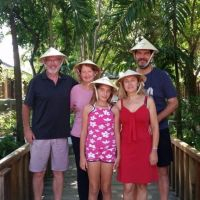 We travelled to Vietnam in August to meet some friends coming from Milan. They told us about Alo Travel and we are so glad that they did. Our agent, Anh, was so helpful and mapped us out a great itinerary. All the hotels she suggested were terrific and she even met us for drinks to give us some travelling tips. We could also contact her during our stay for restaurant suggestions. We were tired one day and cancelled a cooking class, but Anh organised this all for us.
We will definitely us Anh and Alo Travel for our next trip to Vietnam.
Highlights of Vietnam – August 2017