What our customers say about us
Some appreciated feedback from our lovely customers: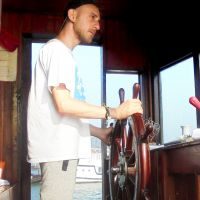 I have booked with ALO 2 tours in Northen Vietnam (Sapa and Halong Bay) before coming to Vietnam. Interesting itineraries -that were respected during the trip- very good guides and places to stay (hotel and boat in my case). Price not too expensive. Staff was kind and always available to give any kind of advise and reassurance.
Recommended.
Sapa Package tour & Halong Bay cruise, October 2016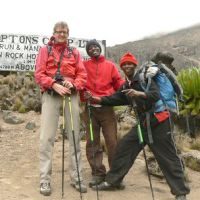 We first contacted ALO travel for a two day-trip and seen their efficiency we entrusted them with nearly the whole organization of our 15 days in Vietnam. Team was very professional and efficient, promptly understood our needs and fully satisfied our requests. And they was also patient and thoughtful, full of good tips. We'll recommend Alo Travel Asia to all our friends.
Maria Cristina e Alessandro – Firenze
Package tour 15 days, September 2016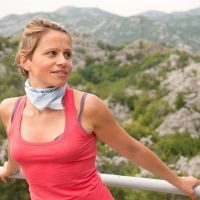 I have known ALO Travel on a blog and I am very satisfied about the service they gave us. We spent 14 unforgettable days in Vietnam and they helped us a lot before leaving. We have booked with ALO Travel one tours in the Halong Bay in a 2days/1 night cruise and one to Sapa by train.. Their prices are very competitive and they are always ready to reply you for any information you might need . I strongly recommend them!
Sapa package tour, August 2016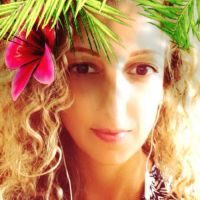 During our last trip, we visited Vietnam from north to south and we asked ALO Travel Asia to organize some tours for us. They are flexible, very kind and it is very easy to communicate with them at any time. The consultant immediately understood our needs and helped us organize our trip, at a very good price offering high quality services. Everything was perfect, highly recommended!
Halong Cruise, Charm Island Overnight Camping and Mekong Delta tour,  August 2016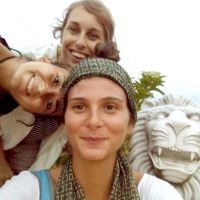 We had great time in Sapa (Vietnam) with ALO Travel. Our referent was great, we asked suggestions – even for things that were beyond our Sapa tour – several times and they was always ready to help us. We strongly recommend ALO Travel.
Sapa package tour 3 days 2 night, August 2016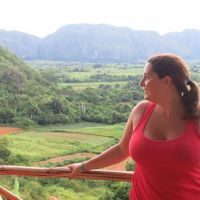 Thanks to all, my travel in Vietman has been perfect! you helped me a lot before leaving and also while I was there. I've booked with them 2 tours, one in the Halong Bay in a 2days/1night luxury cruise and one to Sapa by train with guide.
very recommended
Halong Bay cruise and Sapa Tour, August 2016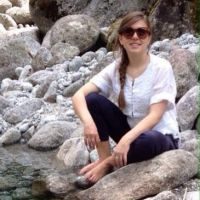 I have known ALO Travel Asia by a blog and I'm very happy of that. Anh has organized for me and my boyfriend a beautiful trip, She is very kind and supportive! Besides the prices are very competitive!
Highlights of Vietnam 17 days, August 2016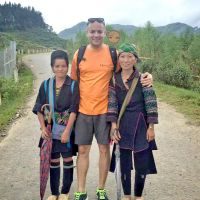 il servizio offerto da ALO Travel Asia è eccellente, abbiamo visitato appoggiandosi a loro Sa Pa e la baia di Halong. Ma anche per organizzare altri percorsi che abbiamo fatto da soli ci sono stati d'aiuto. Consigliassimo!
Sapa & Halong Trip, August 2016
I read about ALO Travel on a blog and I am very satisfied about the service they gave us. They organized me some tours to go to Cu Chi, Can Tho, Ben Tre, Sa Pa, and every tour was leaded by well prepared guide. Their prices are very competitive and the team are always ready to help you for any problem. I strongly recommend them!
Mekong tour and Sapa trip, July 2016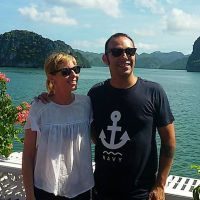 Top Service! you are professional and so friendly! We are very satisfied, thank you to all the staff of Alo travel Asia!
Halong Cruise 3 days 2 nights, July 2016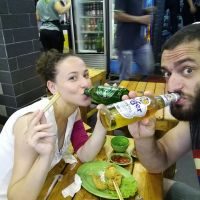 My husband and me knew Alo Travel Asia by social network and we must say that the services, the prices and the person are very good! Anh organized for us two trip: one in Ha Long Bay and one in Sapa and both are been very interesting, relaxing and happy! We recommended to all!
Halong bay & Sapa Trip, July 2016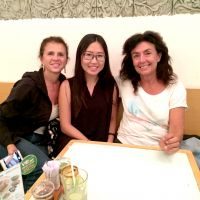 Hi ALO team,
Everything is really beautiful. The hotel is so pretty! We enjoyed so much your country and your culture. Once again thank you, you have organized it! At home we will dream of Vietnam with lemongrass scent! We will wait for you in Rome! Or ….. who knows ….. in Vietnam, Cambodia and Laos… 👍👍👍
We keep in touch! A big hug and Mantenere kisses!
Gladys Chiarolini and Marcella Cavina
** From Rome
Highlights of Vietnam 15 days 14 nights, June 2016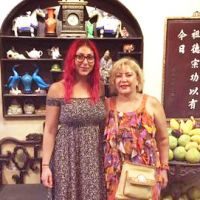 Hi dear,
I have already sent through ALO travel Asia details to a few people who are considering Vietnam.
Thank you for all your help with our holiday! All hotels were wonderful! It was lovely meeting you
Hopefully speak soon,
Highlights of Vietnam 11 days 10 nights, April 2016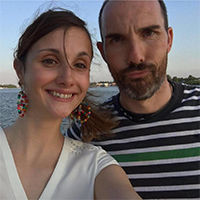 We arrived in Hoi An at 21 o'clock. it was beautiful!???? We loved the tour in Mekong! I found it so beautiful and interesting! I loved the fruits on the Mekong Delta too ????????Kelvin, the English speaking guide was very friendly and kindly with us. It wasn't crowded there. I didn't find there were too many tourists. We really enjoyed the tour in Mekong. It's perfect thank you.
Glamorous Mekong 2D1N, April 2016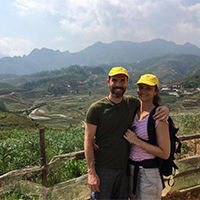 Thank you for these wonderful holiday, everything was perfect. Sapa it's beautiful!! We love Sapa!!. The cruise was very very good. Relaxing and beautiful view. It passed so quick! We loved this tour in Vietnam!
❤ We will certainly organize an other trip in the next time with you.
See you soon!
Northern Vietnam Highlights, April 2016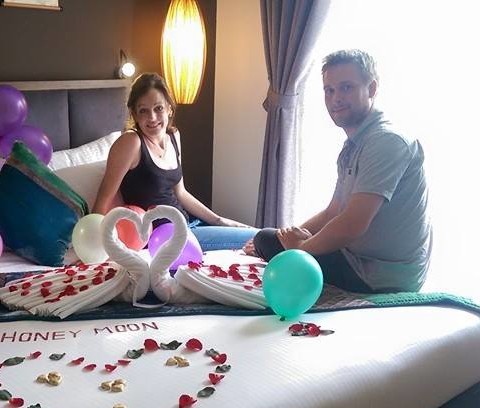 We had such an amazing trip and definitely will be back at some stage. We absolutely loved Vietnam and are so grateful to you for putting together such an awesome itinerary for our honeymoon.
Halong cruise was absolutely amazing, such a beautiful place we had the best time, we also really enjoyed Hanoi its such a different place from Ho Chi Minh but we loved every minute of it!
We loved having our tour guides, all of the guides were so kind and their English was excellent, it was such a special experience to have one tour guide just for us, it really helped us settle in and understand how the cities worked. We also really appreciated being shown how to cross the roads 🙂 and helpful useful advice on which taxi's to take and other important tourist information – which we really appreciated not being to Vietnam before.
We are definitely keen to keep traveling as we both had such an amazing time, and will definitely recommend ALO travel Asia to our friends and family.
We are so grateful for everything, thank you so much again,
Best wishes,
Honeymoon package 12 days 11 nights, March 2015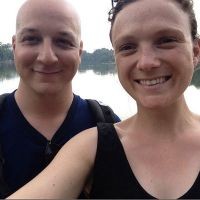 Hi ALO travel team,
How are you? We arrived home safe and sound from Ho Chi Minh. We loved our last night and day in the Japanese themed hotel – it was amazing! Thanks again for all of your hard work planning our wonderful holiday.
Thanks again.
Highlight of Vietnam 12 days 11 nights – Oct 2014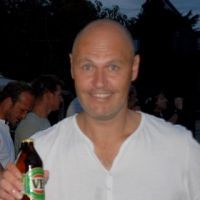 I wanted to thank you for all the work you did for our recent trip to Vietnam. Everything was perfect. The Junk was delightful and all your advice was spot on and appreciated. I have passed your details onto a friend who is planning to visit your beautiful country…
Vietnam Trip 5 days 4 nights, June 2014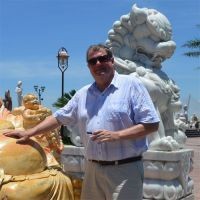 Thank you for everything. We had a wonderful trip. I think our trip was even more special because you were able to join us.  You did a wonderful job and it was great to meet you. Please let us know if you are ever coming to the US, we'd like to return the hospitality.  Thanks again.
Highlights of Vietnam 8 days 7 nights, May 2014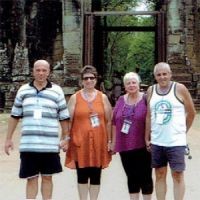 My wife and I want to thank you and your company for providing a fantastic tour. I would highly recommend your company to anyone traveling to Vietnam,Cambodia and Laos. Each of the 4 guides gave us a questionnaire, and allowed time to fill it out. I put our comments on those while the experience was still fresh in my mind… Admittedly, I was more than a little worried about using a company I heard of via email and internet. It was a leap of faith to hand over a lot of money and trust that there would be a person waiting for me at the airport when I arrived. My worries were completely eliminated upon my arrival, but after the progression of conversation we had by internet, i had the impression of you was a lovely girl and you know what a client need.
Upon of our arrival in Danang, the days that followed were filled with activities, facts and good! the guide took us to all the sights on the itinerary that I worked out via email in a comfortable way with you, with a clean and air conditioned car. We were always supplied with water bottles and all questions were answered with enthusiasm. Despite the fact that English was not well spoken by the many surrounding people, the guide kept us feeling connected to the gracious people of Vietnam and Cambodia also was always quick to lend her interpreting skills, he helped us learn, enjoy, purchase, negotiate and just plain have fun everywhere we went.
Overall, I would highly recommend ALO travel Asia to anyone looking to explore the beauty and wonders of Vietnam. They made my trip easy and less intimidating than I ever could have managed on my own.
Again, I would recommend your service to anyone who wants to go to your country.
Vietnam & Cambodia Highlights, 2013