For nearly a decade, we are proud to be the tour planner for many tourists and travel bloggers around the world.
From our heart, we would like to make your holiday easier, to make you fall in love in our region as we do. Our mission, at ALO Travel Asia, is simply to bring you the best experiences while travelling with us.
These kind words are our strength to grow more to become one of the finest boutique travel agency in South East Asia.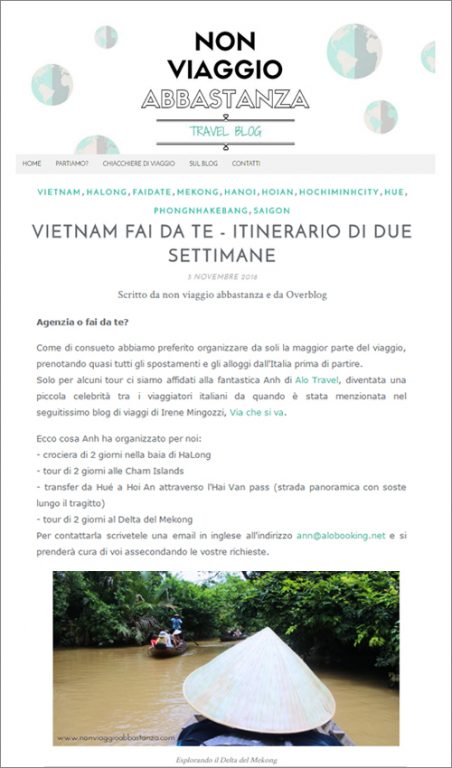 Source: http://www.nonviaggioabbastanza.com/2016/11/vietnam-fai-da-te-itinerario-di-due-settimane.html