Visa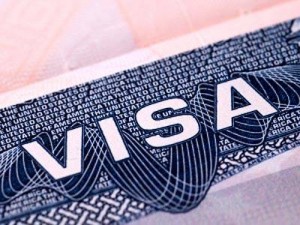 Getting visa to Vietnam is never easier! ALO Travel Asia offers you fast and legitimate Vietnam visa service. We help you obtain official Visa Approval Letter issued by Vietnam Immigration Department which allows you to receive visa on arrival at Vietnam International Airports. Your time is saved, as you got our guarantee to get results back in 48 working hours.
FOUR SIMPLE STEPS TO GET VIETNAM VISA ON ARRIVAL
Visa on arrival, known as pre-arranged visa, is quick and convenient to get. It is also simple to book. Before you start, do check Vietnam Visa Exemption list to see if you need a visa or not.
1

Fill in Visa Application Form

Complete secure online application form with personal information of applicant(s).

2

Confirm and Pay

Review your information & settle payment for processing fee through our secure payment portal.

3

Get Your Approval Letter

Receive your Visa approval letter via email after 02 working days. Prepare few documents to get visa stamped on arrival at the airport:

Visa approval letter (print out)
02 passport photos (4 x 6 cm, color)
Stamping fee in USD in cash
Passport (at least 6 months of validity)

4

Get Your Stamped Visa

Upon arrival at Vietnam International Airports, expect to fill a simple entry and exit form. Present prepared documents to Immigration Officer to get visa stamped.
VIETNAM VISA ON ARRIVAL FEES
ALO Travel Asia guarantees fair price with speedy service. There are two fees to be paid when you apply for a visa on arrival to Vietnam:
Processing Fee: Pay to us to get your Visa Approval Letter when you apply your visa.
Stamping Fee: Pay directly to Immigration Officer at the airport where you get your visa stamped.
Regular Visa Service (02 working days)
Visa Type
Processing Fee
Stamping Fee
01 month single-entry
12 USD
45 USD
01 month multiple-entry
15 USD
65 USD or 95 USD (*)
03 month single-entry
25 USD
45 USD
03 month multiple-entry
35 USD
95 USD
(*) Stamping fee is 65 USD for 1 month (29 days) multiple-entry visa, 95 USD for 30 days to 3 months multiple-entry visa.
IMPORTANT NOTES
All visa applications will be resulted within working hours of Vietnam Immigration Office: Monday to Friday, 8 AM until 5 PM.
Visa processing days exclude Saturday, Sunday and Vietnam National Holidays.
Visa on arrival is only applied for visitors entering Vietnam by air, to one of these four Vietnam International Airports (Hanoi, Ho Chi Minh, Danang, Nha Trang). Other entries must have a valid visa that arranged at Vietnamese Embassy or Consulate in your country.
Visa on arrival is legitimate, similar to Visa issued at Embassy. You can ask to receive your approval letter at Vietnamese Embassy or Consulate in your country. Faxing fee to required Embassy or Consulate will be applied.
Non-refundable tickets or reservations should not be purchased until all visas and passports are secured and in your possession.
FURTHER INFORMATION
Visit our Visa Facts & Updates section for more information about getting your Vietnam Visa.