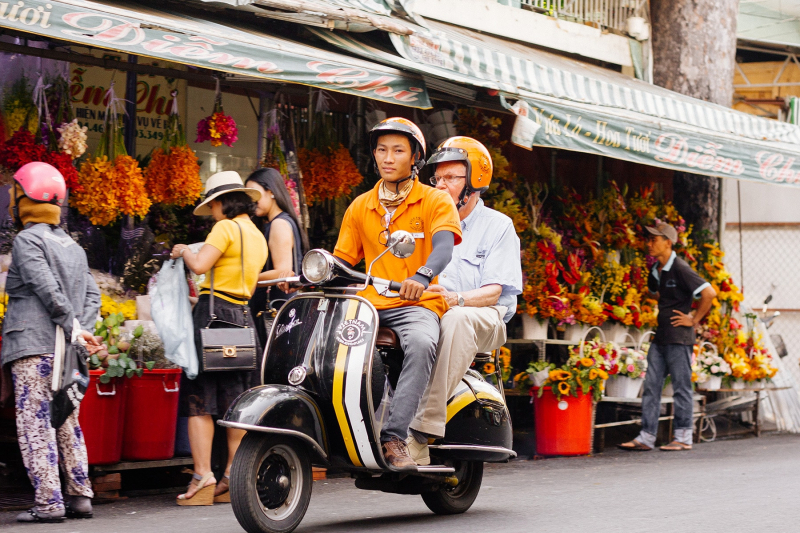 $78
See a Saigon local's lifestyle: Experience the excitement of modern day Ho Chi Minh City riding pillion on our vintage Vespas. Get off the crowded tourist trail to visit some fascinating places and sites than you could never find on your own.
Morning: Pick-up Time: 8:00 – 8:30AM  – Drop-off Time: About 12:30PM
Afternoon: Pick-up Time: 12:00 – 12:30PM       – Drop-off Time: About 7:30PM
Tour summary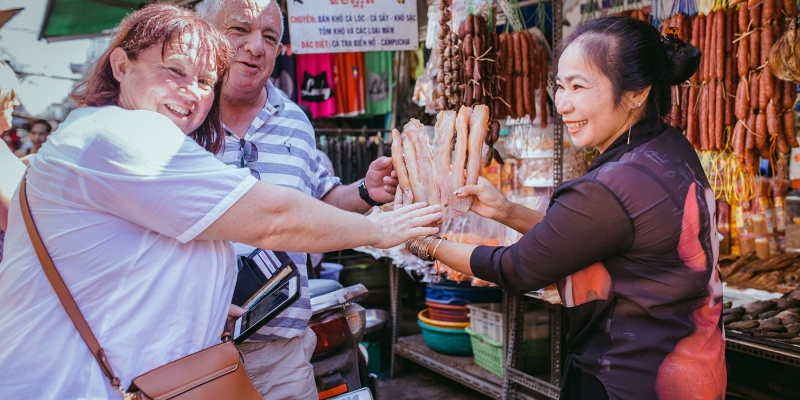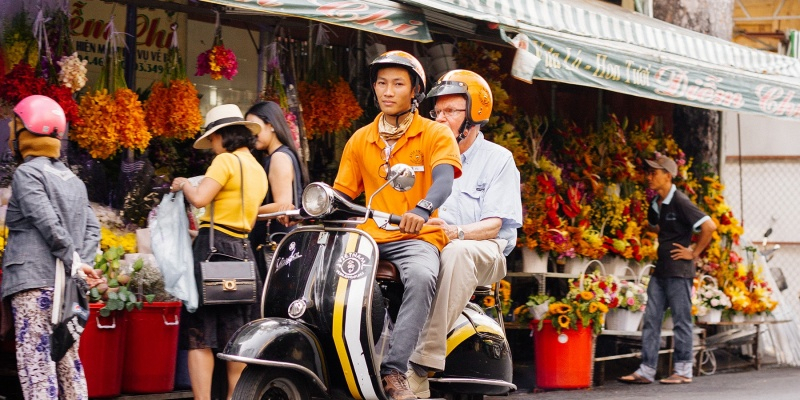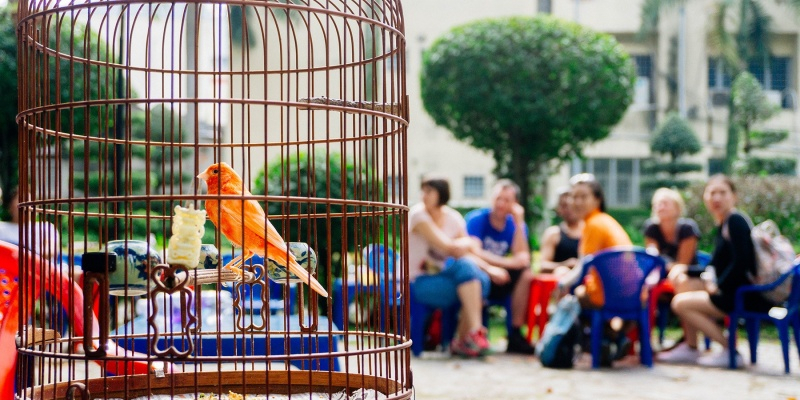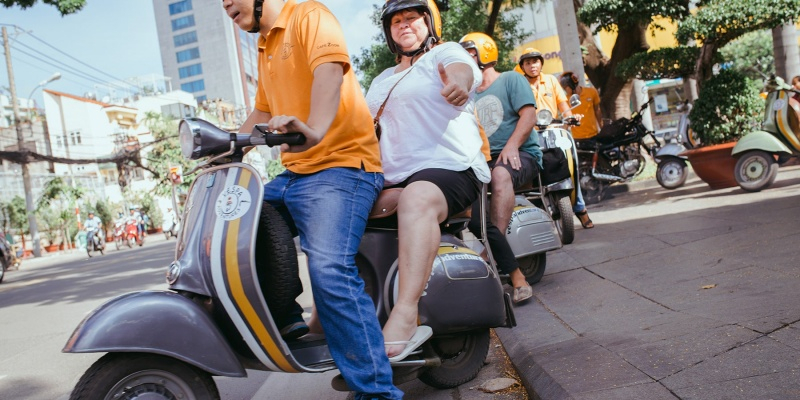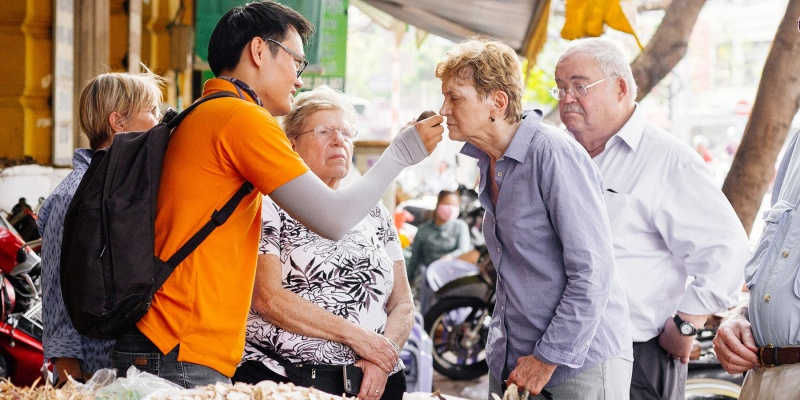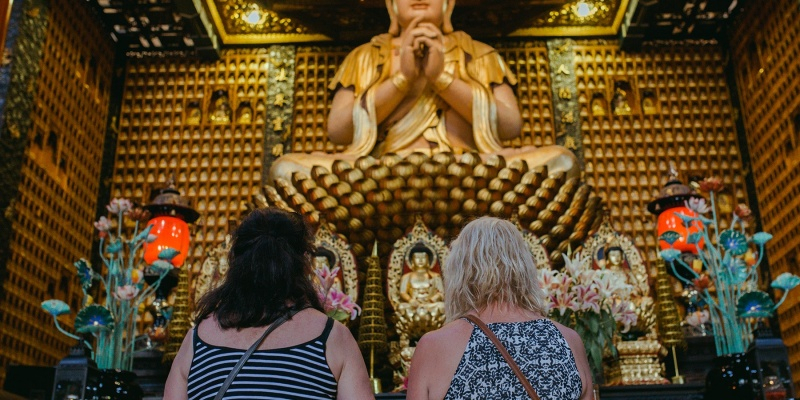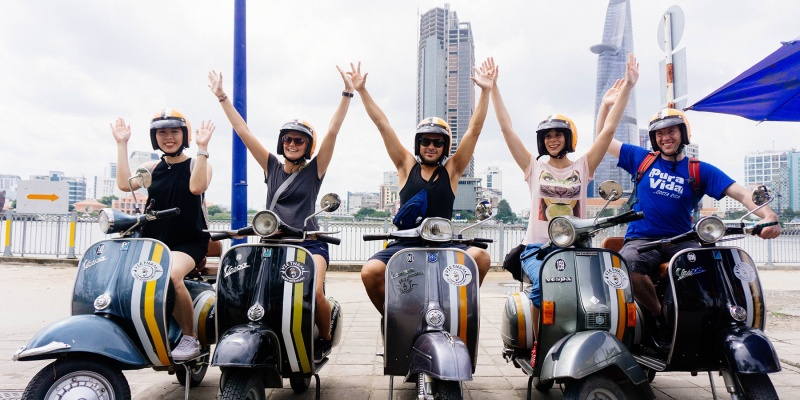 Itinerary
Day
Activities
Location

1

Starting from a Cafe in central Saigon, we ride the busy city streets, first stopping at the unique Bird Club in the park (morning only) before visiting the famous and thought invoking Burning Monk Memorial Statue. Our adventurous mix of historic landmarks and hidden treasures continues as we soak up the local culture at a fresh flower market and then a bright and vibrant fabric market. We zoom through

Saigon traffic on the back of our comfortable Vespas to the captivating Chinese district, visiting a traditional medicine shop, an ancient Buddhist temple and a hidden Chinese pagoda. Our final ride takes us into the heart of Saigon to see some classic city landmarks. Firstly, see the French architectural influences of the famous Saigon Post Office and beautiful Notre Dame Cathedral (outside only), before we end with a short history lesson outside the striking Independence Palace. Let our local guides show you their city, their Saigon.

Stops include:Bird club (only on 8am tour), Burning Monk Memorial, flower market, Chinatown of Saigon, Chinese Temple, accessory market, herbal medicine shop, Pagoda of 10,000 Buddhas, riverbank, Saigon Post Office, Notre Dame Cathedral (outside only), Independence Palace (outside only).

Saigon
Tour details
Group tour:
USD 78

/pax

*Notes:
Rates vary frequently. Please contact us to get the best possible price based upon your travel period and specific touring needs.
Rates are not applied for Tet holiday period and other public holiday
Tour includes:
Vespas with experienced drivers
English speaking tour guide
Helmets, rain ponchos, all entry fees, cold water, drinks and snacks at designated stops, lunch.
Pick up and drop off from your hotel of Disctric 1 in Saigon.
Tour excludes:
Visa and visa arrangement fee
International airfare and airport taxes
Accommodation
Transfers & meals not indicated on itinerary
Travel insurance
Personal expenses (tips, gratuities, etc.)
Beverage
Enquire now
Feel free to ask us any questions via the form below.