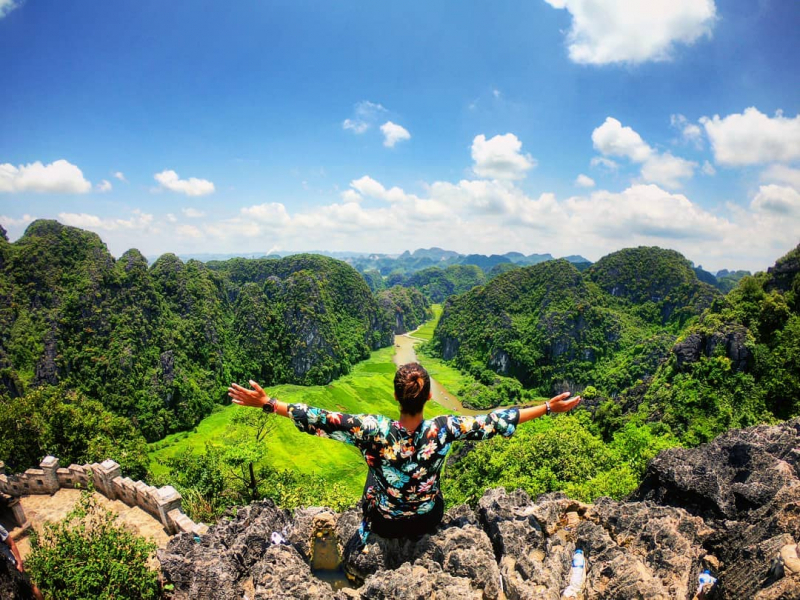 on request
The name "Tonkin" was used in 1883 by the French to refer to the Red River Delta, including the capital city of Hanoi and many provinces in the North of Vietnam. This tour offers a combination of unique ways to explore deeply breath-taking landscapes of the North, suitable for who is falling in love with trekking, cycling, motorbike, photograph… Follow us and together discover the best parts of this amazing area.
Tour summary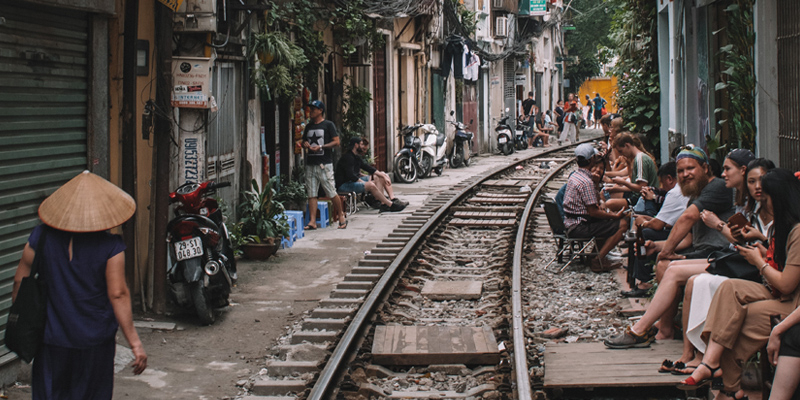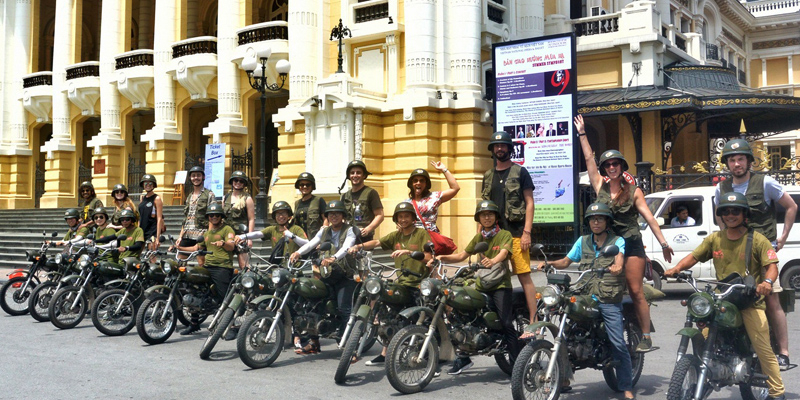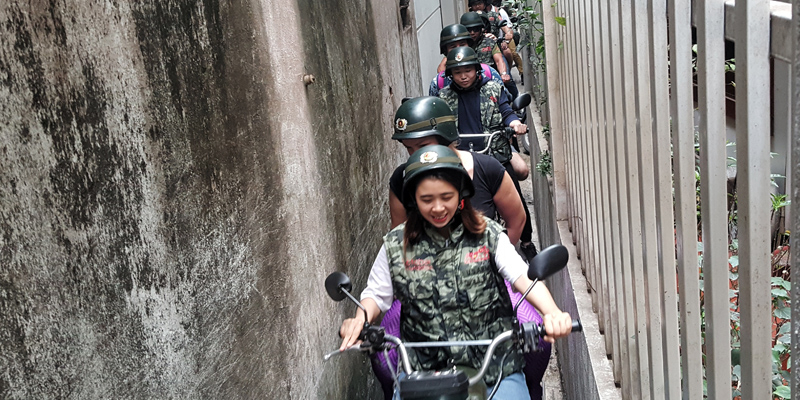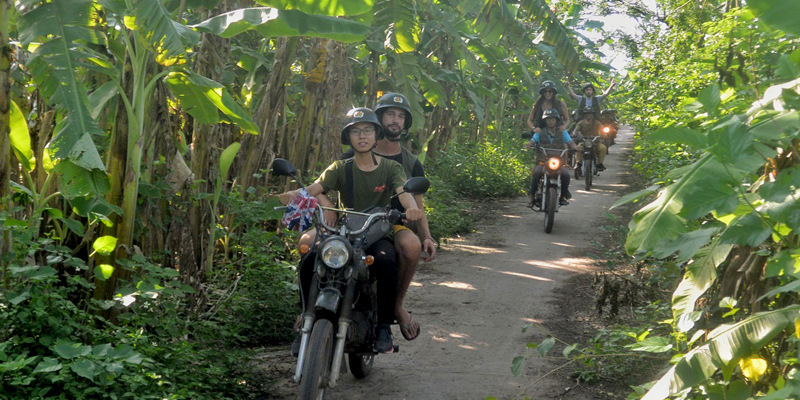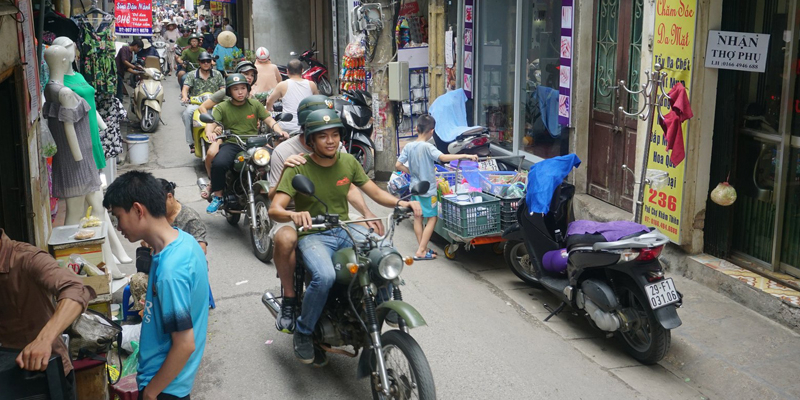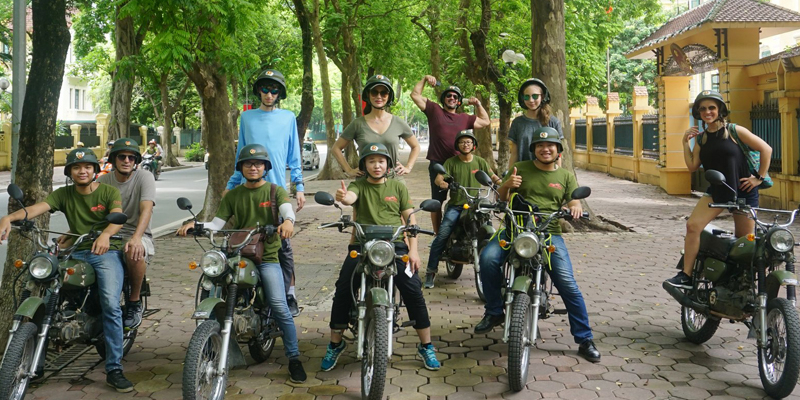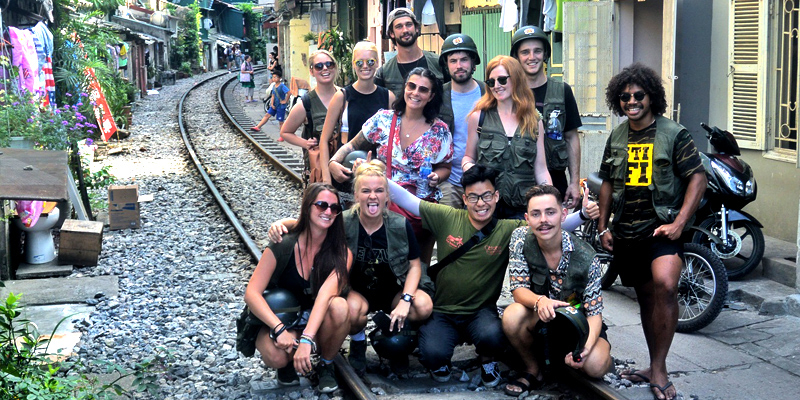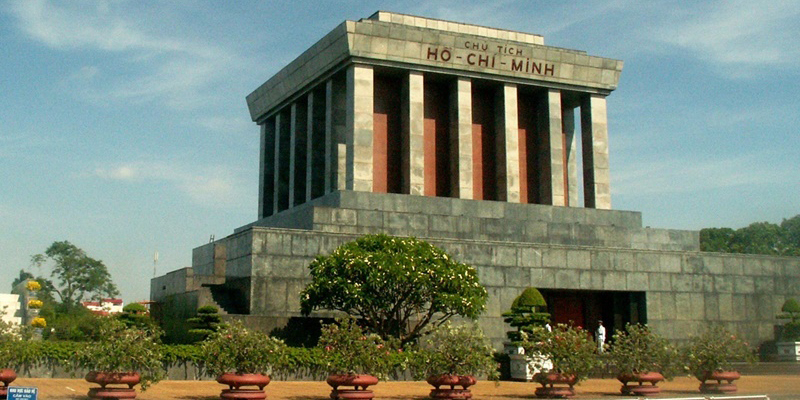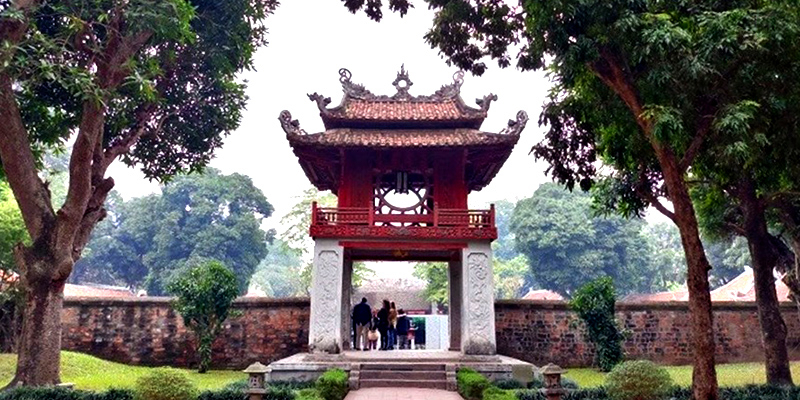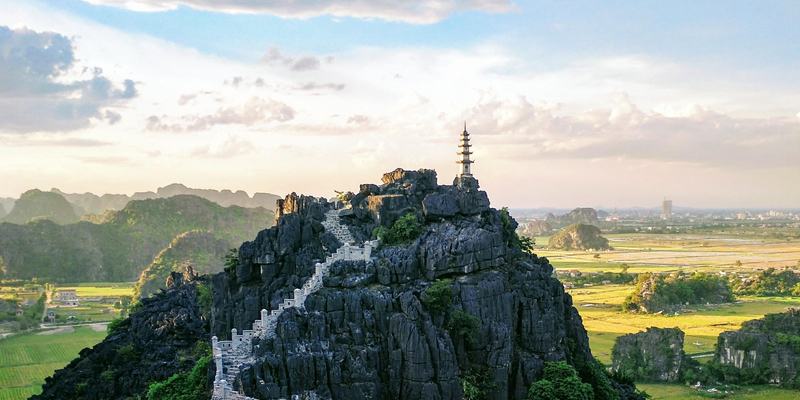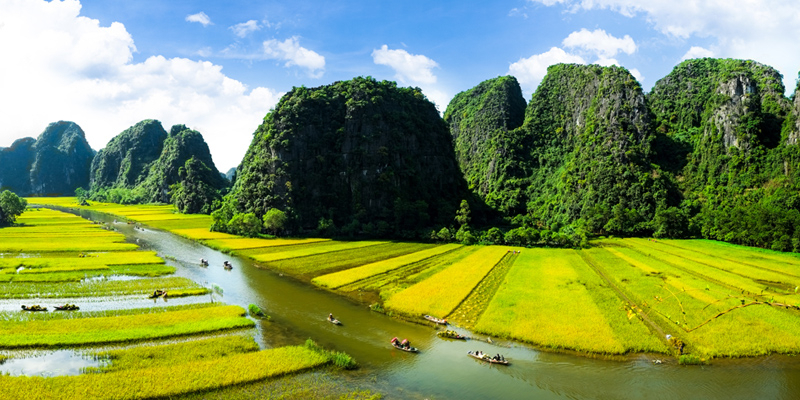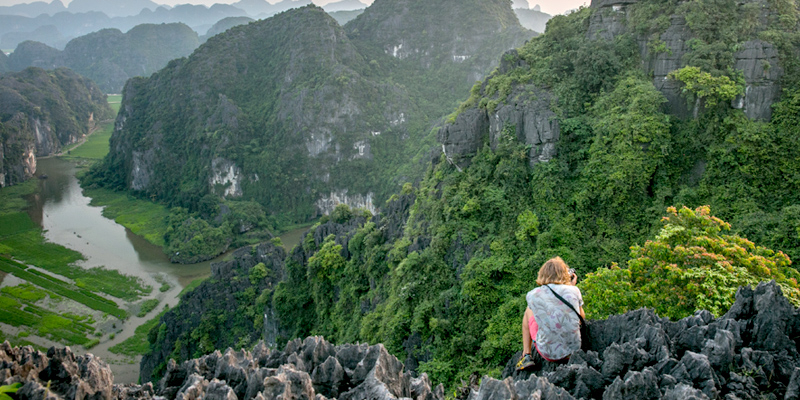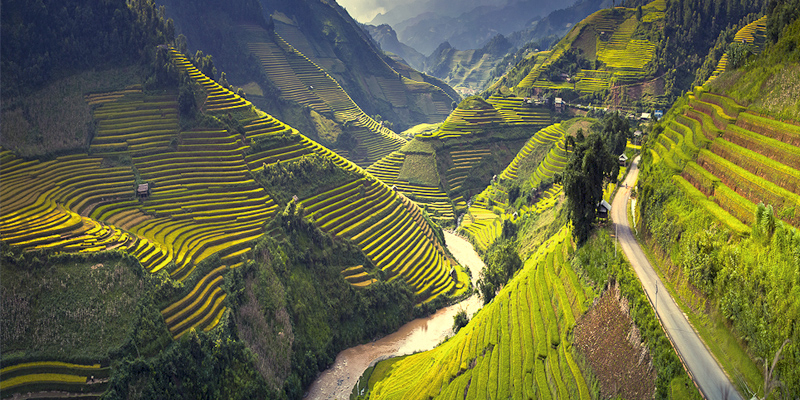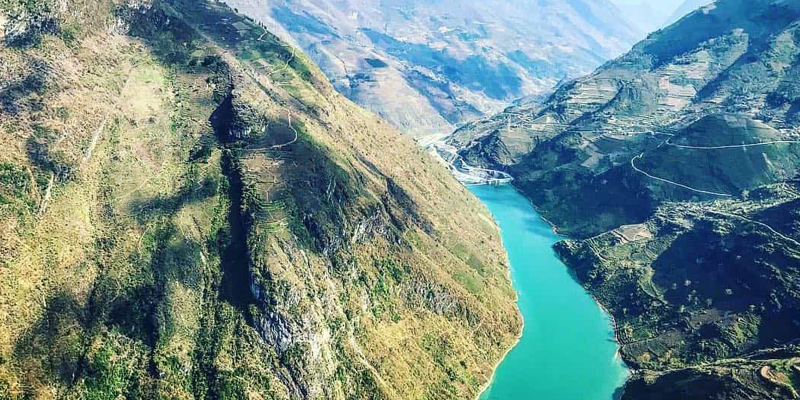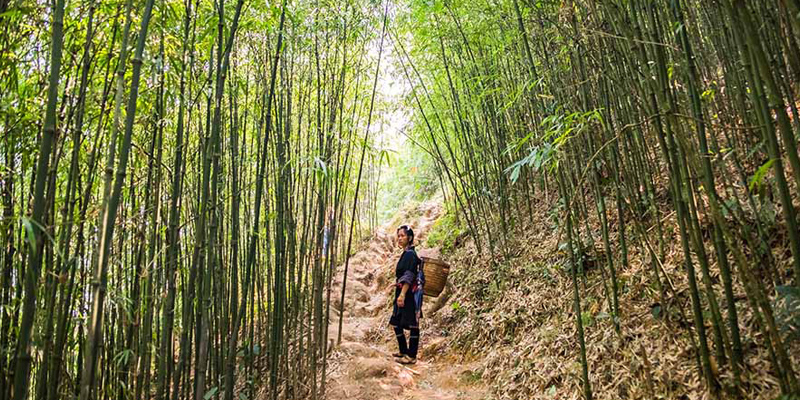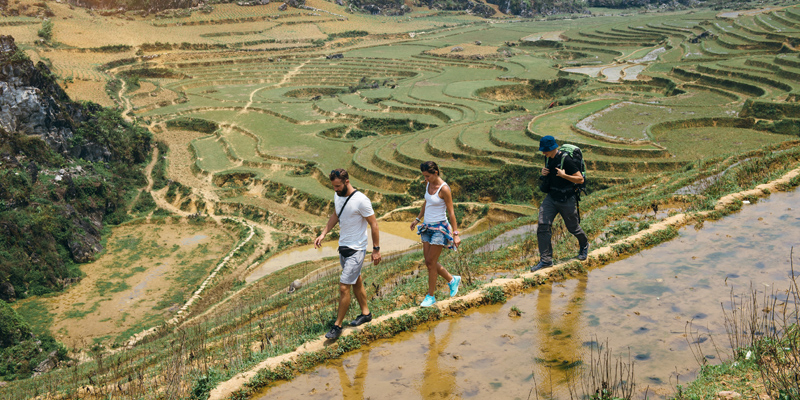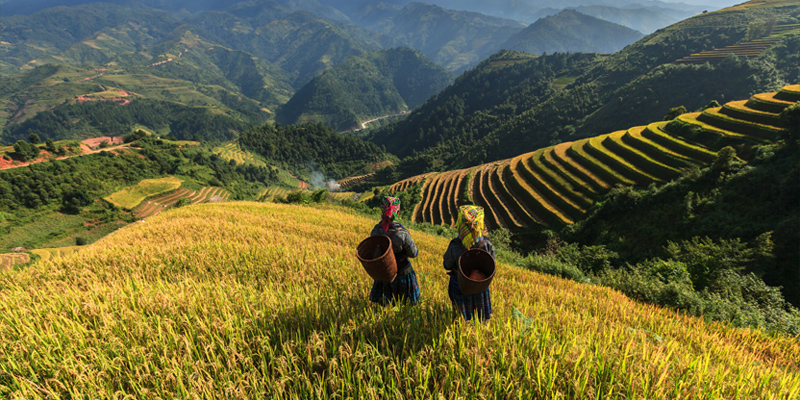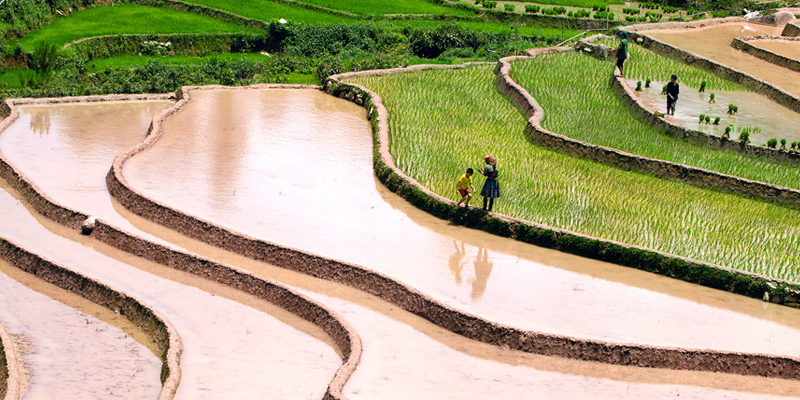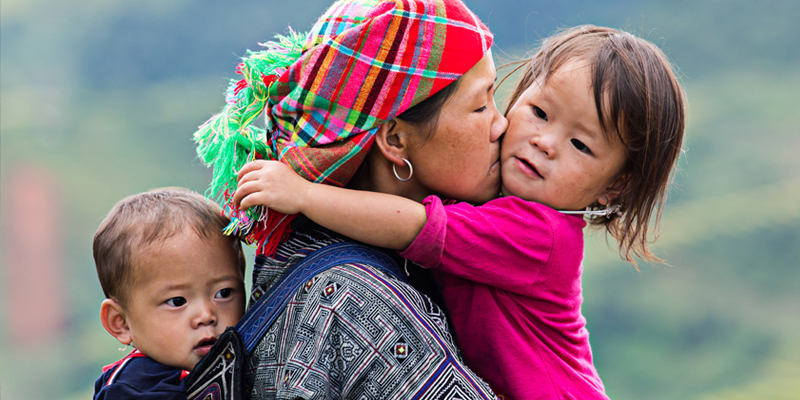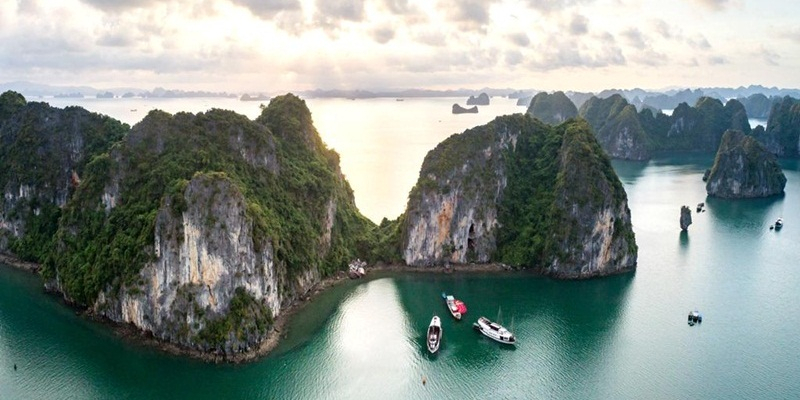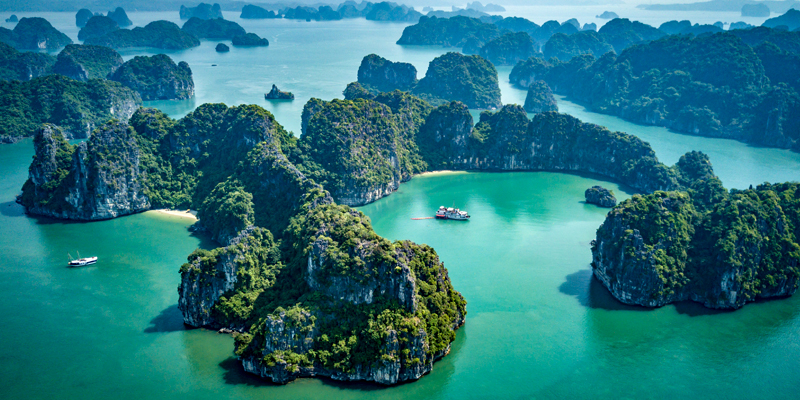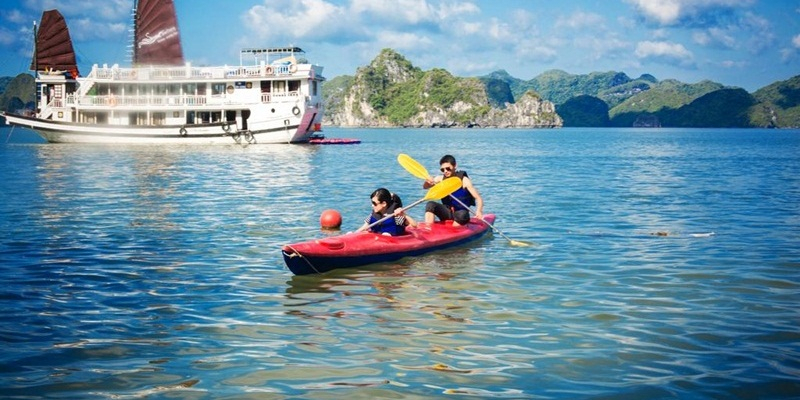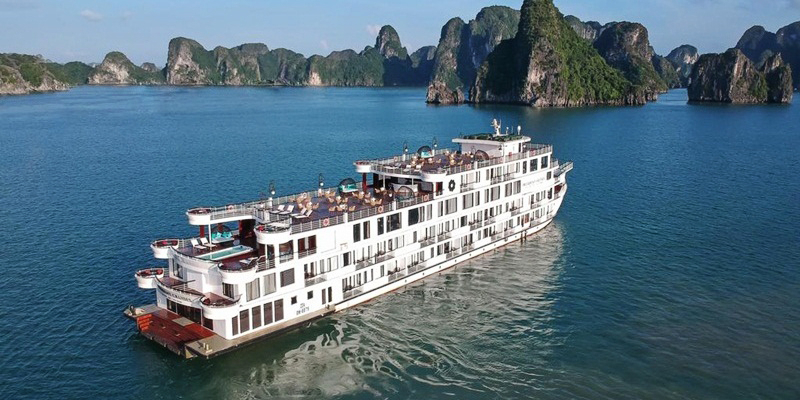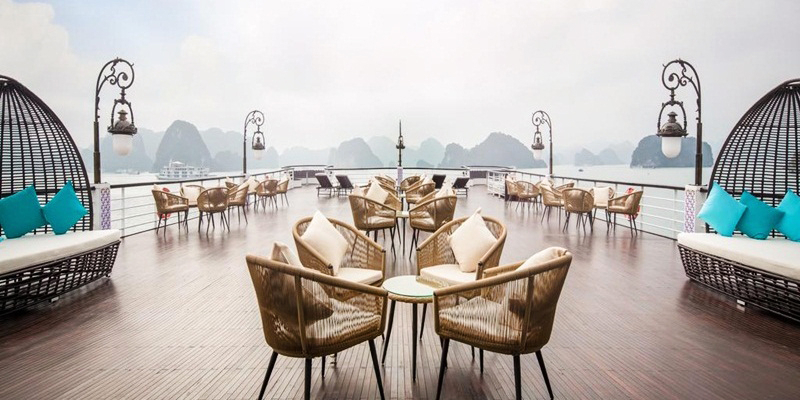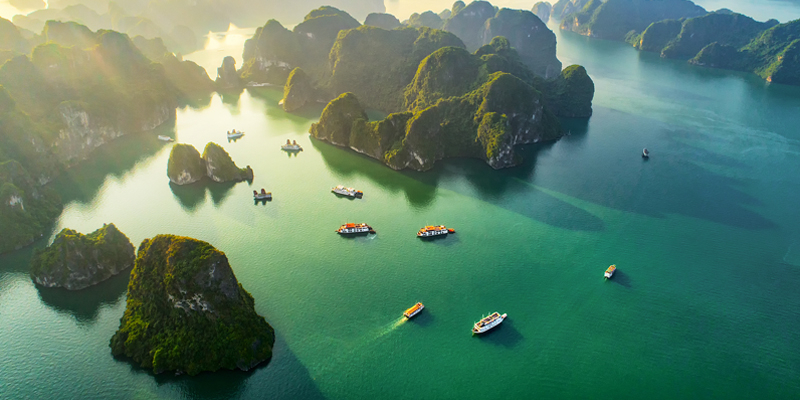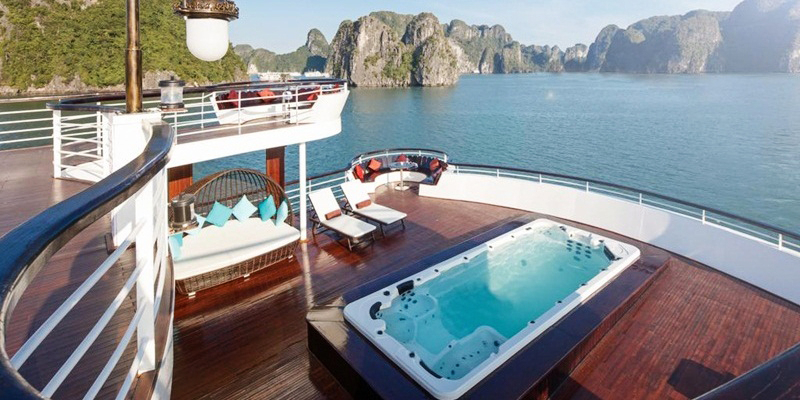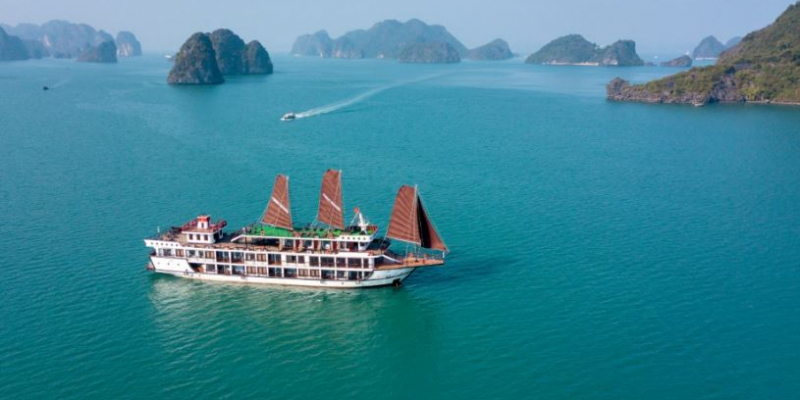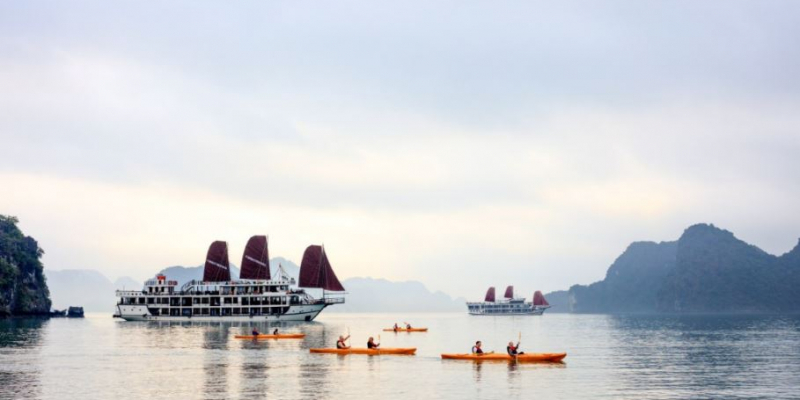 Day 1: Hanoi Arrival
Day 2: Hanoi – Ha Giang
Day 3: Ha Giang – Quan Ba – Yen Minh – Dong Van
Day 4: Dong Van – Meo Vac – Ha Giang
Day 5: Ha Giang – Lao Cai – Sapa
Day 6: TREKKING: Cat Cat – Y Linh Ho – Lao Chai – Ta Van
Day 7: Ta Van – Giang Ta Chai – Drive to Hanoi
Day 8: Hanoi – explorer by motorbike
Day 9: Hanoi – Puluong
Day 10: PuLuong – Visiting Local village, short trek
Day 11: Puluong – Ninh Binh – Hoa Lu – Tam Coc
Day 12: Trang An- Mua Cave – Tuyet Tinh Coc – Hanoi
Day 13: Hanoi – Halong on cruise
Day 14: Halong – Hanoi
Day 15: Departure
Itinerary
Day
Activities
Location

1

Hanoi Arrival (D)

Upon landing in at the airport, greeted by our guide and driver; transfer to your hotel in the heart of the city.  Enjoy the Water Puppet show, dinner. Overnight in Hanoi.

Hanoi

2

Hanoi – Ha Giang (L/D)

Breakfast at your hotel. Pick up at your hotel after breakfast, we say goodbye to the bustling Hanoi and venture our way to the very Northern tip of Vietnam – Ha Giang. We stop en-route for photo shooting at times, when passing through many of the magnificent views along the way. Lunch will be served in a local restaurant and continue our drive further till Ha Giang arrival. On arrival, meet up with the host of local homestay. This afternoon, visit Ha Thanh village. Overnight in Ha Giang

Ha Giang

3

Ha Giang – Quan Ba – Yen Minh – Dong Van (B/L)

After simple breakfast, our guide and driver will take you to Quan Ba, continue to feasting your eyes with splendid views along the ride until we get to Quan Ba & Yen Minh, home to Dao and Tay minorities, seasonal farmlands and verdant hillocks. We will do some hiking to green and dirt track to walk to some village and
to discover their daily life. We also visit silk village at Lung Tam. After lunch, we will keep our way to Dong Van, a beautiful town surrounded by its limestone rock formation. We also visit the H'mong and Hoa people who are the local ethnic minorities to welcome you with their friendliness, colorful clothing and warm
hospitality. On the way, visit the home of Meo King. Upon arrival, check in your hotel and overnight in Dong Van.

Dong Van

4

Dong Van – Meo Vac – Ha Giang (B/L/D)

In the morning, we visit Dong Van market. After check out hotel, making our way through the well-known mountain pass of Ma Pi Leng. This scenic journey up through rugged outcrops to the beautiful town of Meo Vac. Visit the lively local market on Sunday. Set amongst towering mountains, Meo Vac is home to some H'mong and Bo Y and Tay farming families. After lunch, we continue our way in the afternoon back to Ha Giang. Overnight in Ha Giang

Sapa

5

Ha Giang – Lao Cai – Sapa (B/L)

After a local breakfast, saying goodbye to Ha Giang, we take our journey to Lao Cai and lunch will be served in a local restaurant along the way. Arrive Lao Cai in the afternoon, drive up hill to Sapa which is 30 km away from Lao Cai. Nice drive with passes and rice terraces. On arrival, check in hotel and rest at leisure. Overnight in Sapa

Sapa

6

TREKKING: Cat Cat – Y Linh Ho – Lao Chai – Ta Van (L/D)

After breakfast, let's start our trek today. We first sneak through the market and leave the busy town behind. After a couple of minutes, you will follow a road going downhill to Cat Cat village. You will stop by a waterfall and a hydroelectric station for a while before you trek on a dirt trail through rice paddy terraces. You will also enjoy spectacular scenery while walking along a narrow river. You eventually arrive in Y Linh Ho village of Black Hmong minority, where you can take a rest while you are served lunch nearby the river. After lunch, you head Muong Hoa valley. You will pass through Lao Chai village of Black Hmong minority and then Tavan village of Giay minority by following a very popular trekking route. You will spend the night in local house of Giay minority. You will be able to take a walk to enjoy the valley view as well as swim in the river nearby. Overnight at local homestay in Ta Van.
Approx: Grade 2 of 5/ 5 hours walking/ 1-hour lunch.

7

Ta Van – Giang Ta Chai – Drive to Hanoi (B/L/-)

Once you get energy for your last day trek by having a delicious breakfast, you leave for Giang Ta Chai village of Red Dao minority. You will trek through bamboo forest, which belongs to Hoang Lien National Park. On the way you will pass by a waterfall where you will have time to take a rest and enjoy the surroundings. After the visit, you continue toward Su Pan, a small village located by the road. Here you start your journey back to Sapa by car.

After lunch, we go back to Hanoi. Overnight in Hanoi
Approx: Grade 2 of 5/ 1-hour driving/ 3 hours walking

Hanoi

8

Hanoi City tour by vintage motorbike and Jeep (L)

*Organized by our partner (join in tour if group is under 6 pax)

Morning time: Hanoi Parts-unknown on motorcycle

On the first part of the trip, we expose you the REAL HANOI with a day in the life experiences, featured with the parts-unknown of the city with slices of life in the maze of backstreets, tiny alleyways, local homes, schools, random markets and black market, experiencing where & how locals live, work and play. Other travel companies show just you the beautiful and tell you to run away from the bad and the weird of your destinations. On Hanoi Backstreet Tours' journeys, not only do we show you the good but we also expose the bad and the weird of your destinations as it is what it is. For us, the run-off-the mill tourist sites are only the tip of the iceberg, the majority of your destinations remains hidden in the parts-unknown.

On the second part of the trip, we also take you to the poetic & peaceful villages and floating community along the Red river to enrich your experiences about the contrast in harmony of life between the city and the countryside of Hanoi.

Afternoon time: Hanoi city tour in a vintage Jeep.

After lunch, you will come inside to visit the MUST-SEEE MUST-SEEE places of our beautiful city such as Ho Chi Minh mausoleum-the Mecca of Vietnamese, The 1000 year-old Buddhist and Toasist temples of Tran Quoc, temple of Literature, the historical training track, the enchanting French Quarter, The hustling & bustling Old Quarter, the romantic lakes of Hoan Kiem, West lake , Hanoi Opera House & famous Long Bien bridge etc.

Last but not least, en route, you gonna stop at different AUTHENTIC restaurants, eateries and food stalls to savor the tastiest of the tasty dishes of Hanoi including family heirloom & secret recipe dishes, local delicacies and specialties.

Hanoi

9

Hanoi- Puluong reserve (L,D)

Breakfast at your hotel.

You will start PuLuong. 12.30 You will enter Pu Luong Nature Reserve by road via a breath-taking mountain pass giving you a panoramic view of the whole valley. You arrive at your accommodation in time for a delicious lunch, followed by free time to explore the beautiful retreat, with its captivating panoramic views and tranquil setting.

14.30 You will be transferred to a suspension bridge over the Cham River, where you begin your walk passing the rice field to stunning water wheels area. Get up close to each wheel and discover how water is moved from river to handmade bamboo aqueducts via simple constructions of all sizes. Arriving at a local fisherman's house, you have a short rest to gear up for the rafting adventure. Float along the calm river and enjoy the views, in between learning how to paddle and steer your handcrafted bamboo rafts. Arriving at scenic Tan Lap bridge, you disembark to be transferred back to Pu Luong Retreat for dinner.

Puluong

10

PuLuong – Visiting Local village, short trek  (L/D)

Start early to descend into the beautiful valley facing the Retreat where you walk around tumbling rice terraces. Trek through small paths shrouded in vegetation to slowly reveal a picturesque village sitting at the base of a towering mountain. Your camera will not be able to sit still!

Continuing to the base of the valley, you weave between roads and farmland, villages and wild fields, ponds and rivers, mountains and open land. Savour the ever-changing scenery as you trek to a beautiful spot to enjoy a simple picnic lunch.

After enjoying delicious food, you have free time to explore the refreshing water to the nearby river, before moving to our pick up point to be transferred back to the Retreat.

Puluong

11

Puluong – Ninh Binh – Hoa Lu – Tam Coc (L/D)

After breakfast, departure for Ninh Binh.

Upon arrival in Ninh Binh, have an interesting visit to Hoa Lu ancient capital- the heart of Vietnam in the 10th & 11th century, paying a visit to two remain temples : King & Le Temples.The visit offers you deep understanding of Vietnam's history under Dinh, Le & Ly dynasties and good insight of the 17th century's architectural values reflected in those temples

After lunch at local restaurant with some specialties. Board the sampan boats (2 people share a boat) in Tam Coc dock to drift down the river among the villages, mountains and lush rice fields. Passing through 3 caves & Hang Ca – First cave, Hang Hai -Second cave, Hang Ba – Third cave to get a strange feeling. Take a short bi

Those who love to explore real countryside images of Vietnam can proceed a cycling ride from Tam Coc to Bich Dong Pagoda (estimated time 40 minutes for 5km cycling 2 ways). You will be amazed at beautiful scenery of lust paddy fields.

Overnight in Ninh Binh

Ninh Binh

12

Trang An- Mua Cave – Tuyet Tinh Coc – Hanoi (L)

You go to Trang An Wharf – the most exciting boating trip with sampan boats through caves and visit stunning river surrounded by Limestone Karsts with rich fauna and flora. Then you have buffet lunch with Vietnamese Cuisines in our restaurant. In the afternoon, we drive to Mua cave with stunning rice fields with buffalos, goats…along the road till approaching Mua cave. You walk up to the top of the mountain where Mua cave is located, visiting lovely stalactites and stalagmites inside, then take a spectacular view from the top to the valley. You then drive back to Trang An through the villages with daily life, then visit Tuyet Tinh Coc (the on top pagoda inside the cave) from there you can see the romantic lake surrounded by Karsts and jungles. This will recall you to the childhood. After all, back to Hanoi.

Overnight in Hanoi

Hanoi

13

Hanoi – Halong (L/D)

After breakfast, driver comes to pick you up for 3.5 hours ride through the countryside of the Red River Delta to Ha Long City. Water buffaloes, paddy fields and daily Vietnamese farmer life are on both sides of the way. Arrive Halong by mid-day. Embark your cruise, enjoy a lovely welcome drink and short introduction about the cruise, program and the crews. Enjoy lunch while cruising to magnificent parts of Halong bay, admire the fascinating formations on the way. This afternoon, you will have chance to visit a fishing village, do some kayaking, swimming or cave exploring. Back to boat for a drink on top deck while enjoying beautiful sunset over the bay. Tonight, a delicious dinner is served. Evening time is free at leisure, you can join squid fishing with the crews, playing board games or leisurely relax. Overnight on cruise.

*Note: Activities and cruising program varied depending on the cruise you choose

Halong bay on cruise

14

Halong – Hanoi (B/L)

This morning, early birds may want to join a Tai Chi class on the sun deck. Take in fresh air and morning view of the bay's landscape with a cup of tea or coffee. We keep cruising to other parts of the bay before enjoy lunch while cruising back to the dock. Farewell to the lovely crews and disembark the cruise by mid-day. Driver will bring you back to Hanoi. Arrive at your hotel in late afternoon and rest at leisure. Overnight in Hanoi.

Hanoi

15

Departure

Breakfast at your hotel. Free time this morning until check out time. Based on your departure flight, our driver comes to bring you to airport. See you again in Vietnam!
Tour details
Package price:  on request
HOTEL LIST STANDARD OR SIMILAR

| Destinations | Superior | Deluxe | Luxury |
| --- | --- | --- | --- |
| Hanoi | Bonsella Hotel – deluxe room | La Siesta Hotel – Deluxe room | Apricot Hotel – Sketch room |
| Ha Giang | Homestay Bui Ty Ha Giang – private room | Homestay Bui Ty Ha Giang – Private room | Homestay Bui Ty Ha Giang – Private room |
| Dong Van | Hoang Ngoc Hotel Dong Van – private room | Dong Van B & B – Private bungalow | Dong Van B & B – Private bungalow |
| Puluong | Puluong eco garden – private room on slip house | Puluong eco garden – private room villa | Puluong retreat – private deluxe |
| Sapa | Eden Boutique Hotel – superior  & Golden Rice Ta Van Homestay  -private bungalow | Pistasio hotel – deluxe room & Eco Hill Homestay – private bungalow | Silk Path Hotel – Superior & Eco Hill Homestay – private bungalow |
| Ninh Binh | Tam Coc Rice Field – deluxe room | Ninh Binh Hidden Cham – superior room | Emaralda – Superior |
| Halong Bay | Swan Cruise / Renea Cruise | V'spirit Premium / Paradise Luxury Cruise / La Regina Cruise | President Cruise / Paradise Luxury Elegance Cruise |
Inclusion:
Private or sharing transfer in modern car where mentioned
Join in group tours which are organized by our partners where mentioned
Boating fee, bicycle where mentioned
Accommodation in 01 Double/ Twin Share with daily breakfast
Local English speaking guide where mentioned
Meals as stated in the itinerary (B: Breakfast; L: Lunch; D: Dinner)
All sightseeing tickets in guided time
Tissues and water on coach
Government tax and service charges
Exclusion
International flights & Departure taxes if any
Personal expenses, tips and gratuities
Transfers and meals not mentioned
Travel insurance
Beverage
Other services not mentioned above.
Enquire now
Feel free to ask us any questions via the form below.