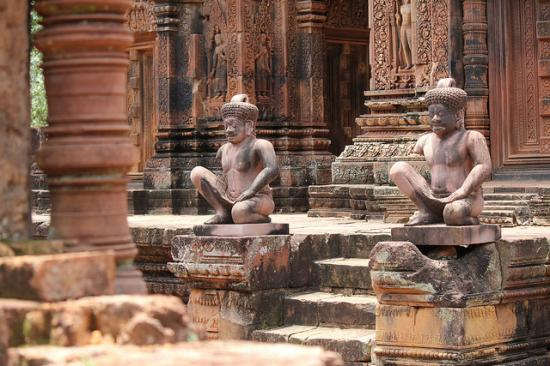 on request
Cultural adventure in 9 days throughout the magical Cambodia. Start the trip with the exploration of Angkor Wat – one of the most important archaeological sites of Southeast Asia,  you will have the insight stories about the places, Cambodia culture and Khmer Kingdom. Keeping on exploring the culture and history of Cambodia via the visit to Preah Vihear, Kompung Thom and Phnom Penh. In Phnom Penh, it's the chance for us all to see how harsh and difficult it was when Cambodia was under the domination of Pol Pot.
Tour summary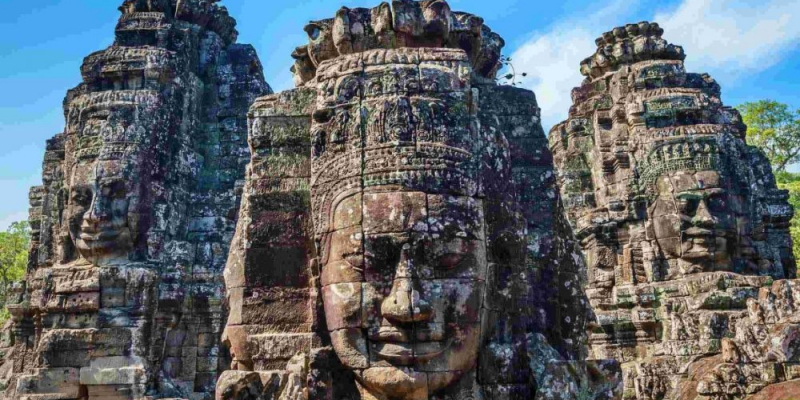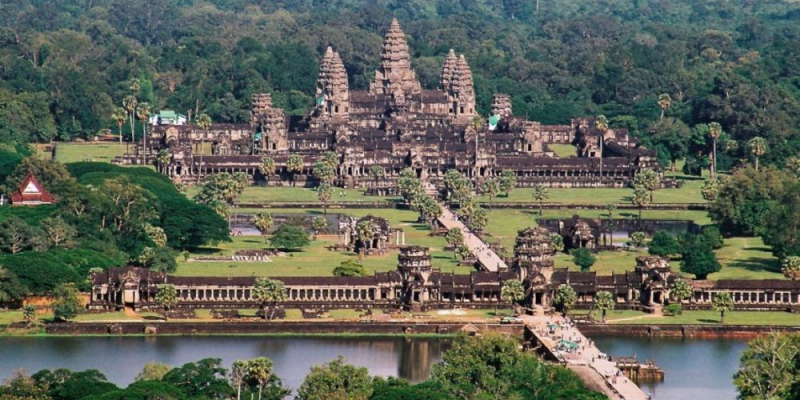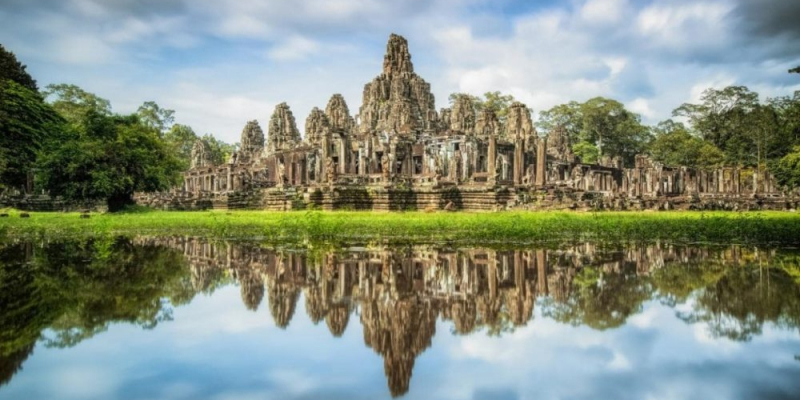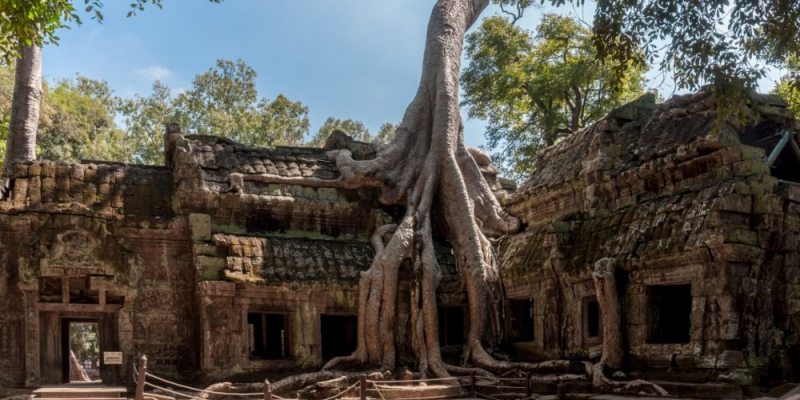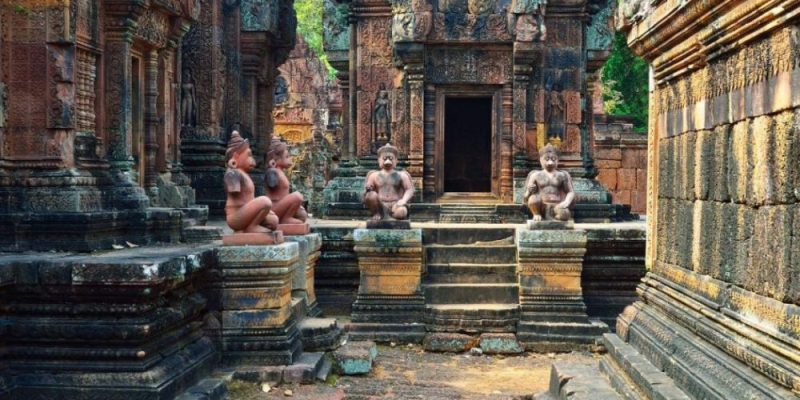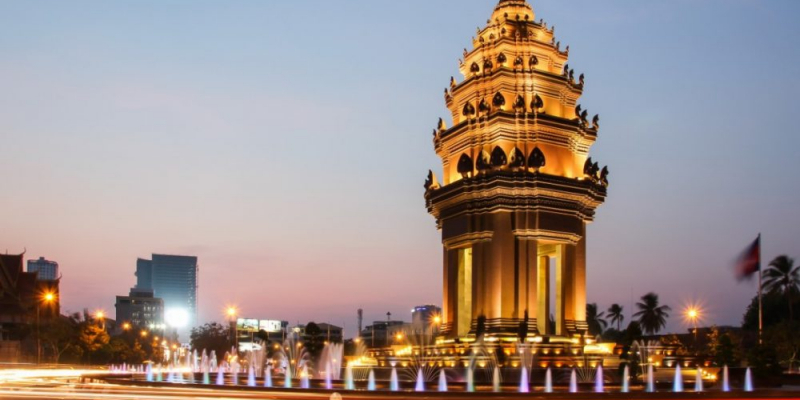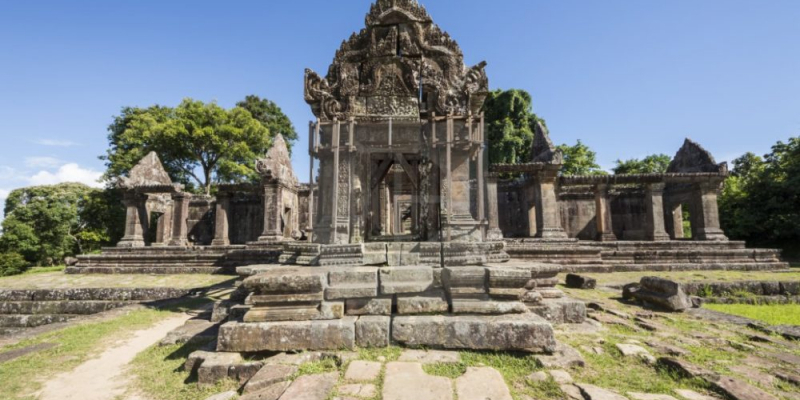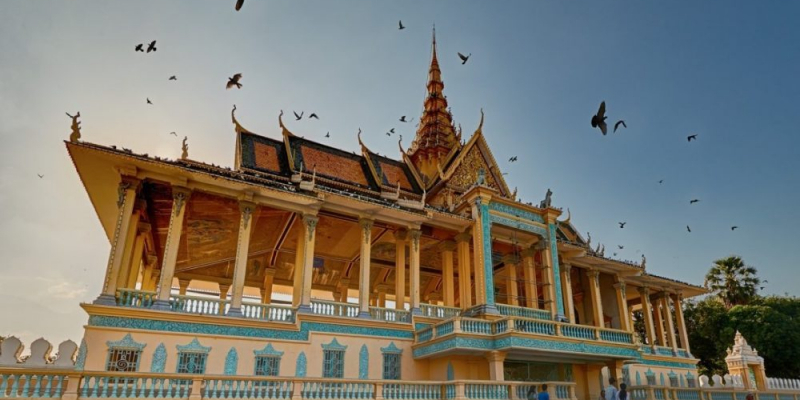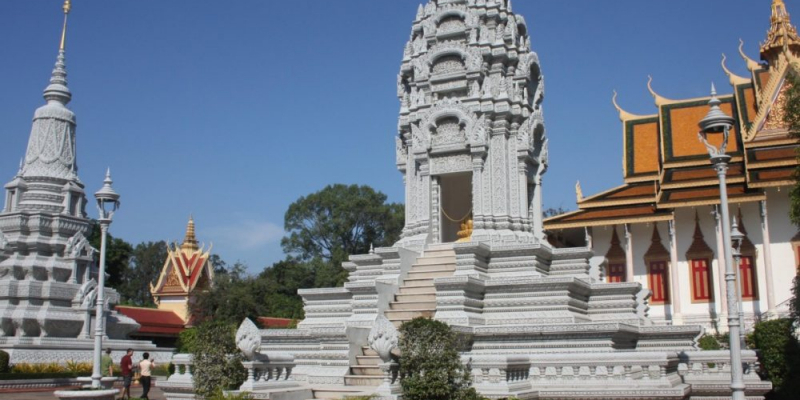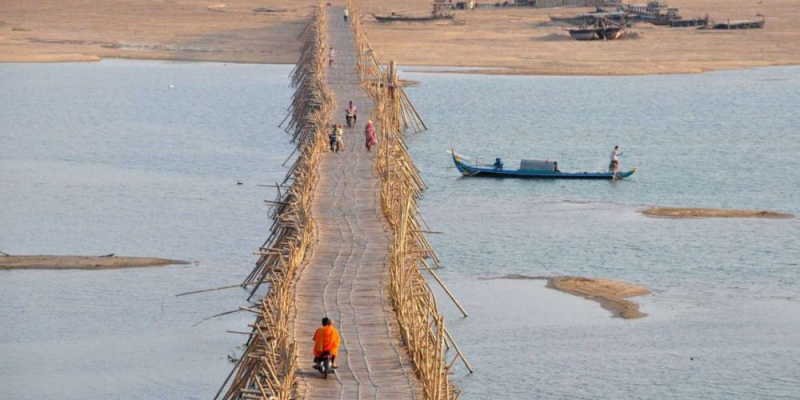 Day 01: Siem Reap Arrival
Day 02: Siem Reap – Banteay Srei – Angkor Wat
Day 03: Siem Reap – Preah Vihear
Day 04: Peah Vihear (Fabulous sunrise) – Kompung Thom
Day 05: Kompung Thom – Kompung Cham
Day 06: Kompung Cham – Phnom Penh
Day 07: Phnom Penh
Day 08: Phnom Penh
Day 09: Phnom Penh depart
Itinerary
Day
Activities
Location

1

Day 01: Siem Reap Arrival (D)

Pick up from the airport and transfer to the hotel check in.  The same afternoon, we first start our visit to jungle covered temple of Ta Prohm is an incredible sight. There are enormous fig trees and gigantic creepers which embrace themselves in the stone foundations of the structure giving the impression of man's creation being reclaimed by the powerful forces of nature. Welcome dinner at the local restaurant. Early this evening, we will take the Tuk Tuk (the local transportation) to cruise around the town. Welcome dinner at the local restaurant. Overnight at the hotel in Siem Reap

Siem Reap

2

Day 02: Siem Reap – Banteay Srei (B/L)

Breakfast at hotel. Visit Banteay Srei, constructed at the late 10th century by a Brahmin counselor under a powerking Rajendarvarman. It was loosely translated to citadel of the woman, but it is a modern appellation that probably refers to the delicate beauty of the carvings. En-route stop at Pre Rub (turn the body), was constructed in late 10th century dedicated to Hindu gods. This reflects the common belief among Cambodians that funerals were conducted at the temple. Lunch at local restaurant. Afternoon, Visit Angkor Thom, the South Gate of Angkor Thom, Bayon Temple, built from the late 12th century to the early 13th century by King Jayavarman VII and consists of 54 towers, the Royal Enclosure, the Phimeanakas, the Elephants Terrace and the Terrace of the Leper King, then Visit Angkor Wat, the largest temples in world and covers an area of 200 hectares and surrounded by moat and an exterior wall measuring 1300 meters x 1500 meters. Overnight at the hotel in Siem Reap

Banteay Srei

3

Day 03: Siem Reap – Preah Vihear (B/L)

Today, you will go to the Preah Vihear temple. This temple is located at the top of a mountain range called the Damrek Mountains and lies at an altitude of 600m. The location is absolutely stunning. Before arriving at the temple, you will first visit Anlong Veng. This town is a rustic and rural town with a lot of fabrics and countless small local home businesses. Anlong Veng is situated by the Thai border and is also the final resting place of Pol Pot. Here, you can visit the grim past, see the house of the number two of the Red Khmer, Ta Mok, and you can visit Pol Pot's holiday home. Nowadays, both houses are ruins. Finally, you will visit Pol Pot's grave. Afterwards, you will travel to Preah Vihear. Along the road there will be ample opportunity to take pictures of the exceptional scenery. In Preah Vihear, you will check into the most luxurious resort in the entire province and enjoy the facilities. The drive is long and the next day, you'll get up early enough to see the sun rise. Overnight at the hotel in Saem District

Preah Vihear

4

Day 04: Peah Vihear (Fabalous sunrise) – Kompung Thom (B/L)

You will wake up early and the hotel will provide you with some snacks for your breakfast. A local pickup truck will bring you up the steep hillside. You'll arrive at the temple at sunrise where you can find a beautiful spot to eat your breakfast. This breathtaking spectacle is a sight that is not seen by many. Combine the most beautifully located temple of Cambodia with an unforgettable sunrise and you will experience something you will remember for the rest of your life. After sunrise, you can explore the temple. The temple is a great spot for beautiful pictures. Then, we'll descend and return to the hotel. At the hotel, you can freshen up and have lunch before driving to Kampong Thom. Along the road, a few stops will be made. The roads are in reasonable condition and the landscape is deserted but magnificent. In Kampong Thom, you will check into the hotel and you can spend the evening at your own leisure. Overnight at the hotel in Siem Reap

Kompung Thom

5

Day 05: Kompung Thom – Kompung Cham (B/L)

The Kampong Thom town and province are especially known for Sambor Prei Kuk. This is a temple complex that dates from the 6th and 7th century. This is the oldest complex in Cambodia and is beautifully located in the forests of Kampong Thom. A drive of about an hour will take you to the temples, where you can rent a bike from the local inhabitants. Together with your guide, you will visit the three main temples. Ride the narrow pathways through the forest and discover a temple, completely overgrown, around the corner. At the end of your adventure, you will visit a local picnic spot by the river where a family will serve you a delicious lunch. After lunch, you will return to Kampong and travel to Kampong Cham. You will visit Hancey pagoda where you can see a beautiful pagoda built on a hill with a spectacular view of the Mekong River. Watch the monks and monkeys living in this temple complex. Extensive fields and rubber plantations form the scenery of today´s stage that brings us to Kampong Cham.

KKompung Cham

6

Day 06: Kompung Cham – Phnom Penh (B/L)

In the morning we will discover the island driving. Dirt tracks join small settlements, so this is a good way to get to know the local community and their way of life. We park our vehicle and we continue our trip by horse-cart. Its time to leave the island and drive along the Mekong River. On the way we will stop at a local market where you can try regional delicacies, like fried spider! In the afternoon we will be in the capital city of Cambodia. Phnom Penh.

Phnom Penh

7

Day 07: Phnom Penh (B/L)

Breakfast at hotel. Visit Tuol Sleng Museum (S-21 prison). This former school was used as a prison by Pol Pot's security forces. More than 17,000 people held at S-21 were taken to the extermination camp at Choeng Ek to be executed. Then drive to visit the "Killing Fields" of Choeng Ek (15 km south of Phnom Penh). Between 1975 and 1978 about 17,000 men, women, children and infants (including nine westerners) were detained and tortured at the S-21 prison and transported to extermination camp of Choeng Ek. Visit Russian Market (Toul Tumpong Market), the Market has gained reputation for cheap clothing, a large selection of Buddha images and woodcarvings, betel-nut boxes, silk, silver jewelry, and classic music instrument. Enjoy Sunset Cruise on the Tonle Sap and Mekong Rivers in Phnom Penh, it bursts into 4 branches.

Phnom Penh

8

Day 08: Phnom Penh (B/L)

After breakfast, visit National Museum, over 5000 objects are on display including Angkorian era statu, lingas and other artifacts. Visit Royal Palace is a royal residence now where His Majesty, the King of Cambodia, and the royal families live. it is like a small town of royal dynasties. Continue to Silver Pagoda, serves less as a functioning temple than a repository for cultural treasures such as 90 kg golden Buddha encrusted with 2086 diamonds. Finally visit Wat Phnom Temple is one of the most important pagodas in Phnom Penh. Built in 1373 on an artificial hill by the wealthy widow Daun Chi Penh. Accommodation at hotel

Phnom Penh

9

Day 09: Phnom Penh – Departure (B/)

Breakfast at the hotel – Free and transfer to the airport for the flight departure

Phnom Penh
Tour details
TRIP INCLUDED
Private tours with Local English speaking guide
A/C transport throughout the tours and all Transfers
Entrance fee to any applicable tourist sites
Meals as indicated (B=breakfast, L= Lunch, D=dinner)
Other tours related service stated in the itinerary
Cold water and towel during the trip
Government tax & Service charge
TRIP EXCLUDED
International flight ticket and Domestic flight ticket
Accommodation (please contact us for hotel's list)
Visa stamps upon arrival of $30 per person
Compulsory Gala Dinner on 24 Dec and 31 Dec
Other meals not mentioned
Tips & personal expenses
Laundry
Other not stated above
Travel insurance
Enquire now
Feel free to ask us any questions via the form below.