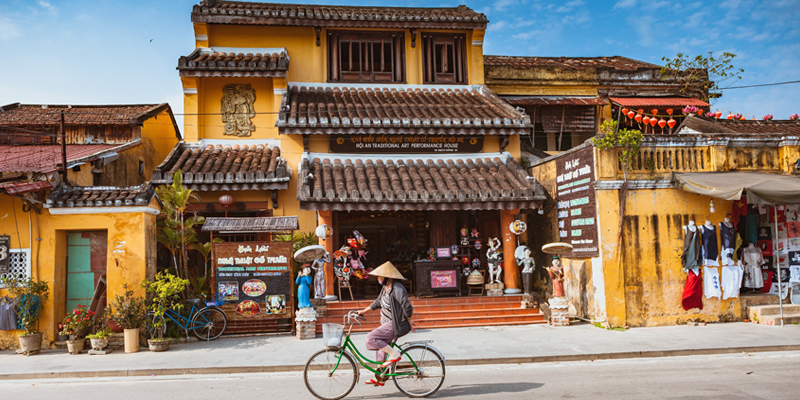 on request
AIWHL12
12 days 11 nights
In this journey, the designated a Unesco World Heritage Site – Phong Nha, UNESCO heritage towns of Hoi An and Hue await your discovery. Having served as the old imperial capital city, Hue still remains the cultural heart of the country with its many ancient buildings, museums and buildings. Hoi An was once an important trading port town and the traditional shophouses and small lane-ways offer a glimpse into Vietnam's storied past. Let's us take you to enjoy the best that Central Vietnam has to offer.
Tour summary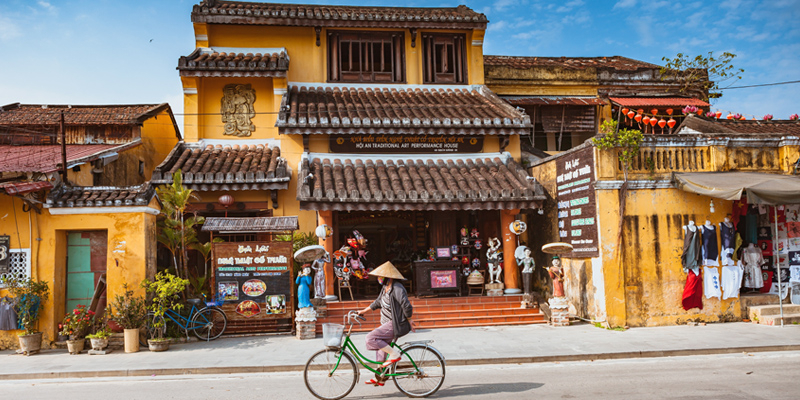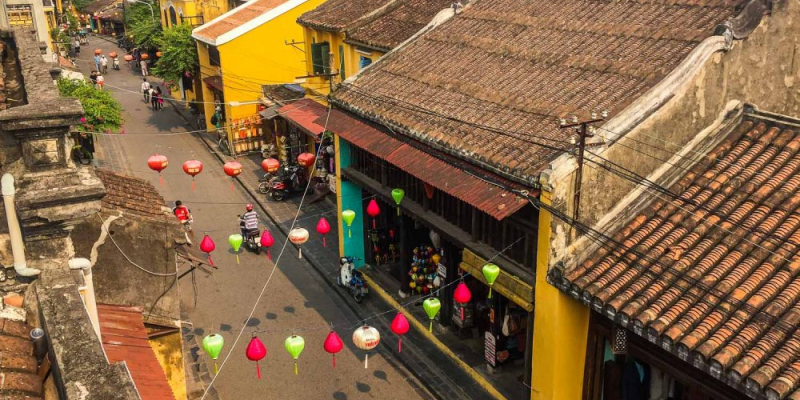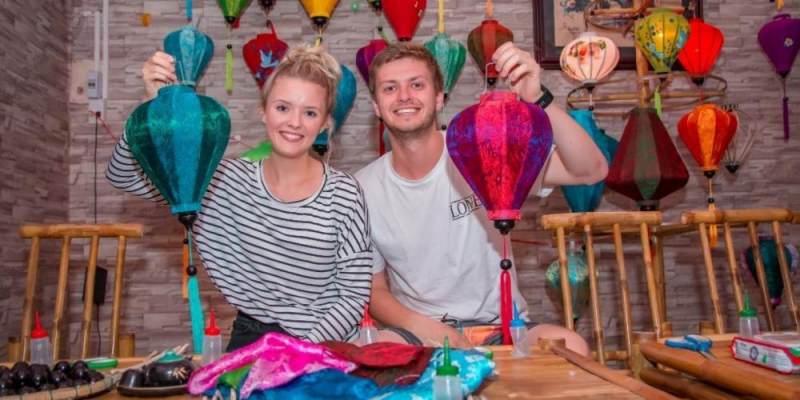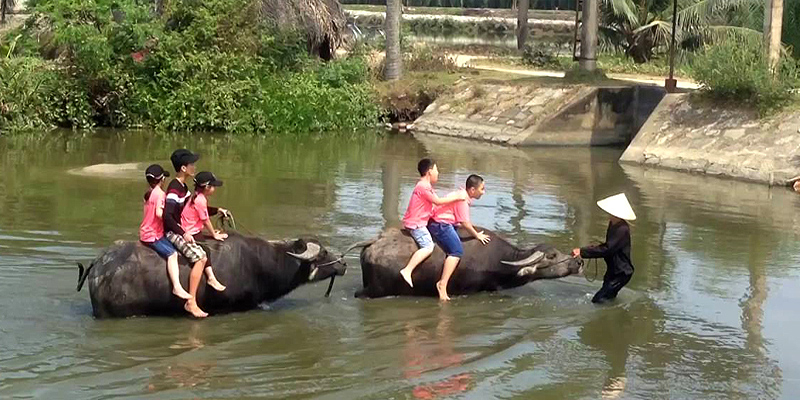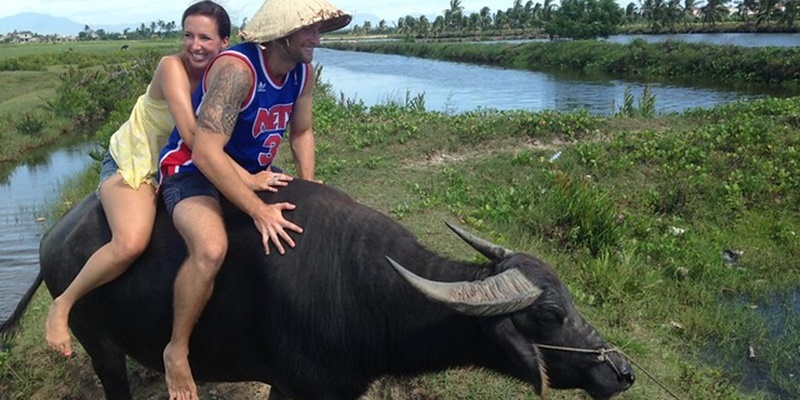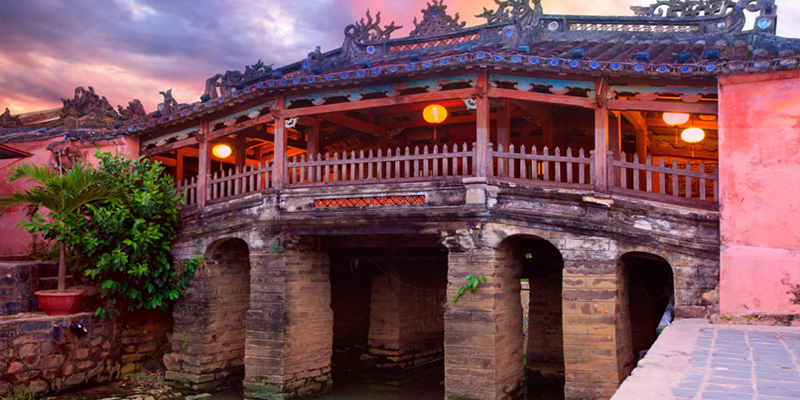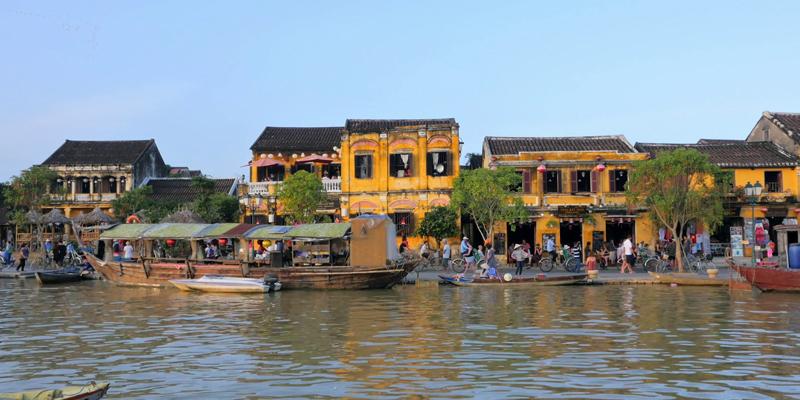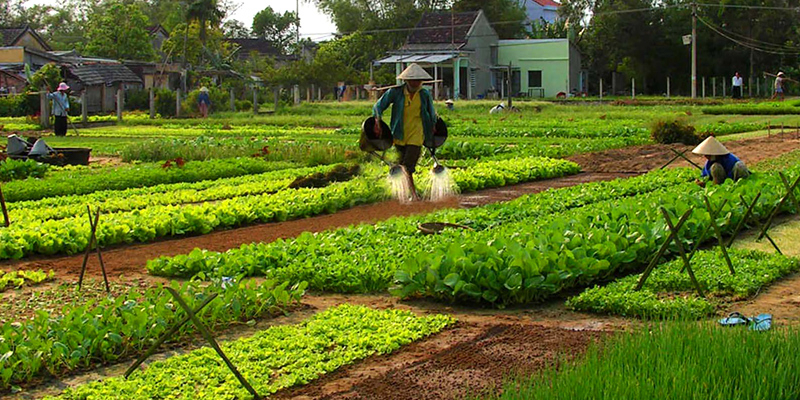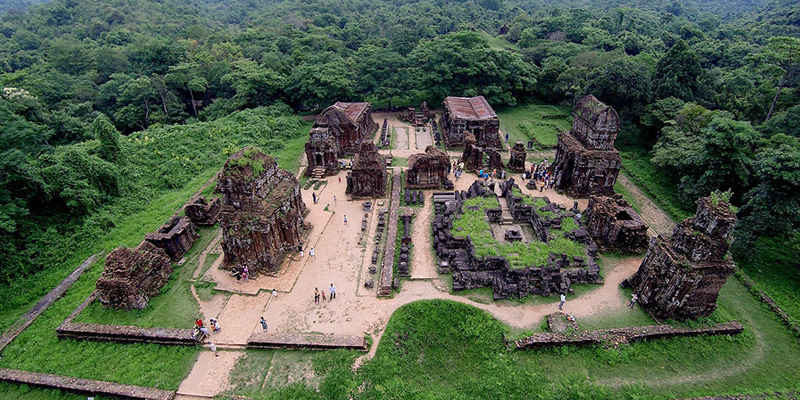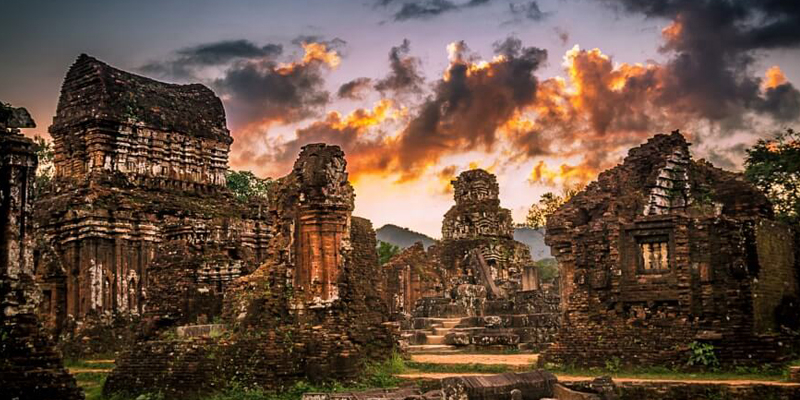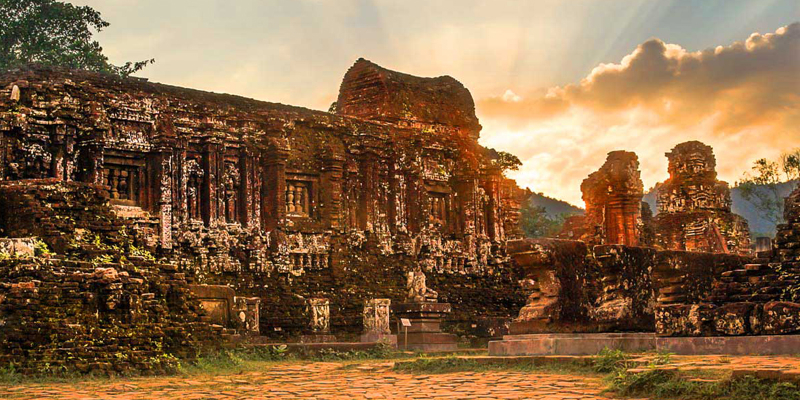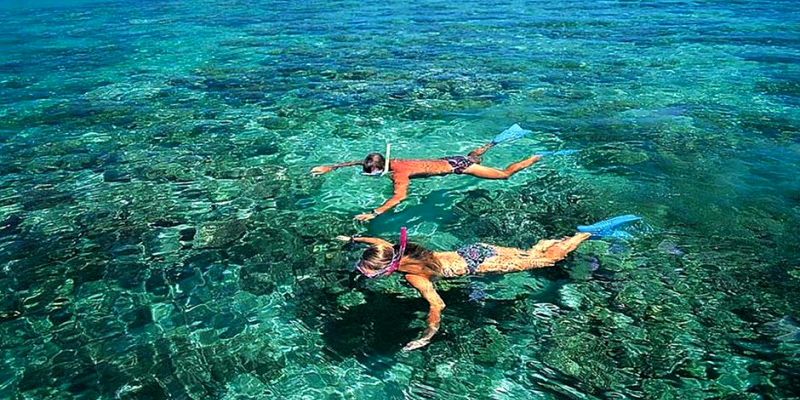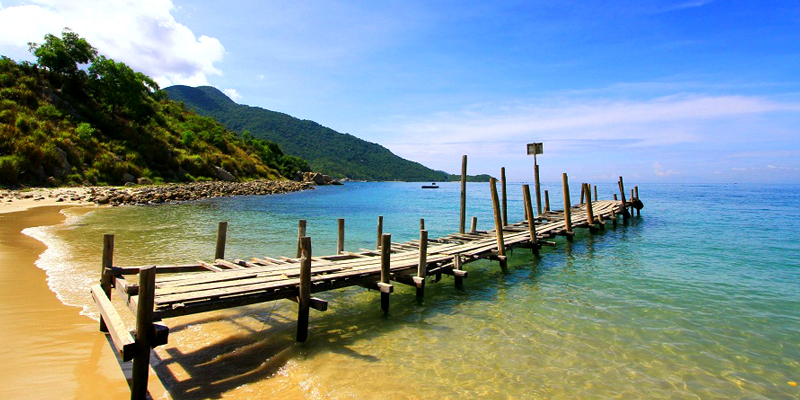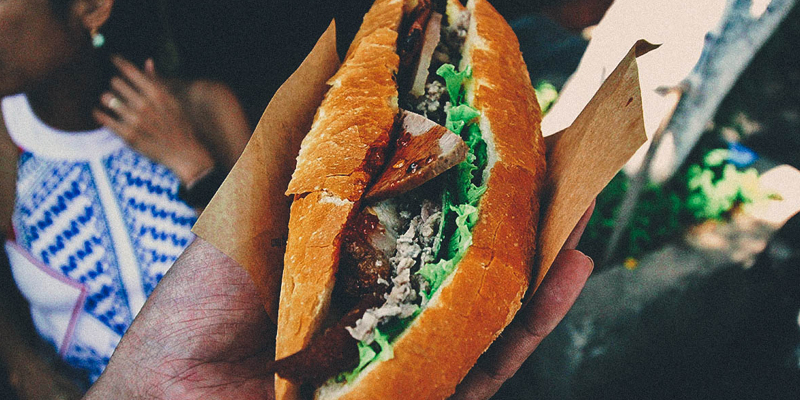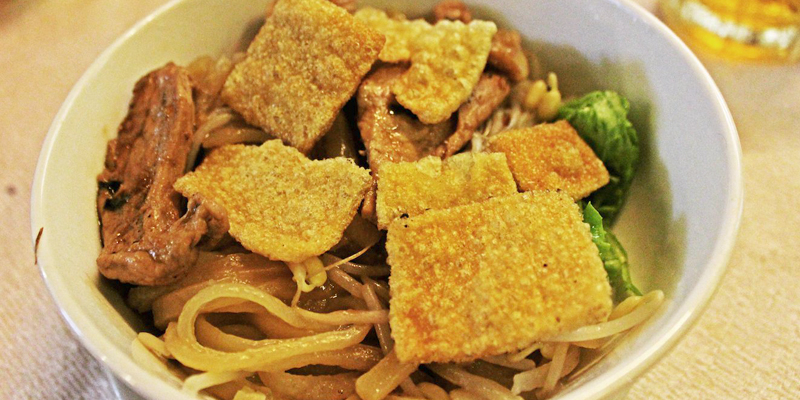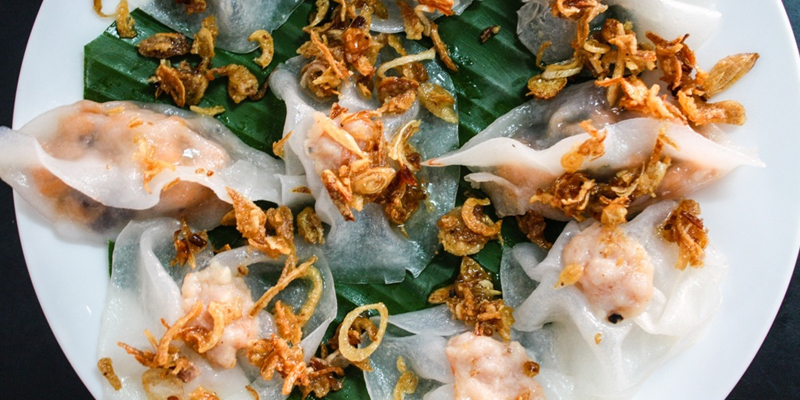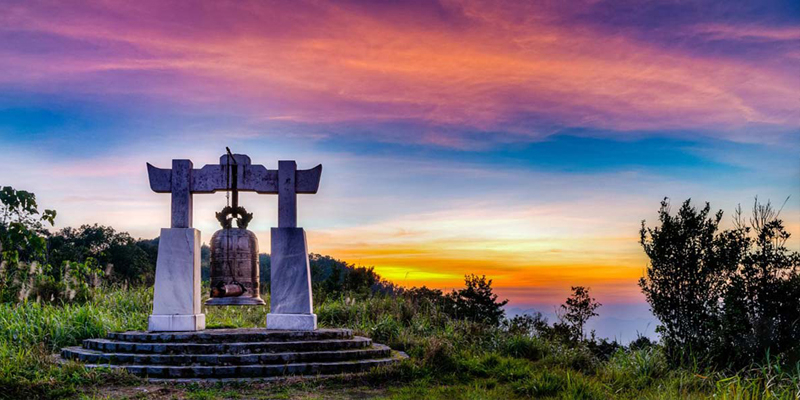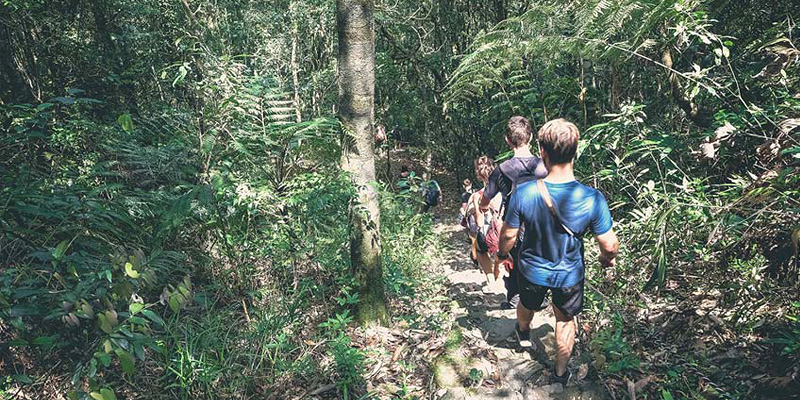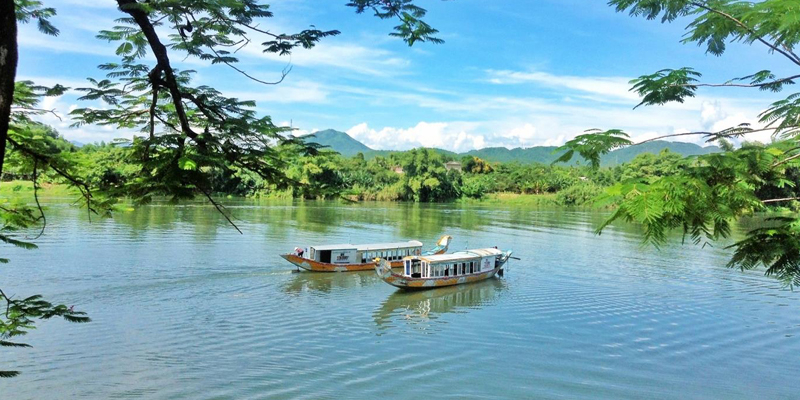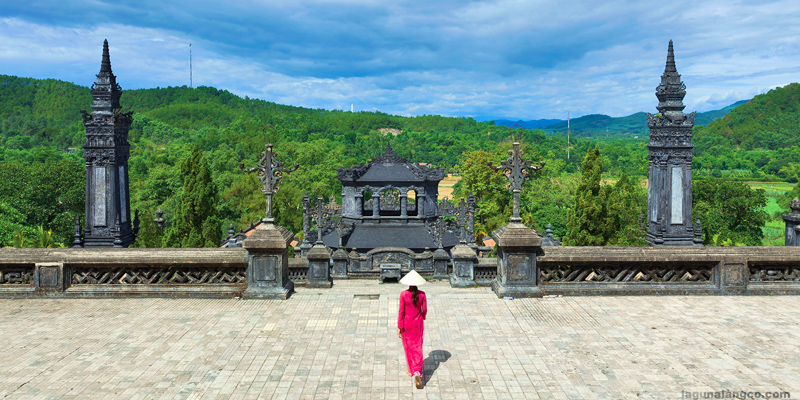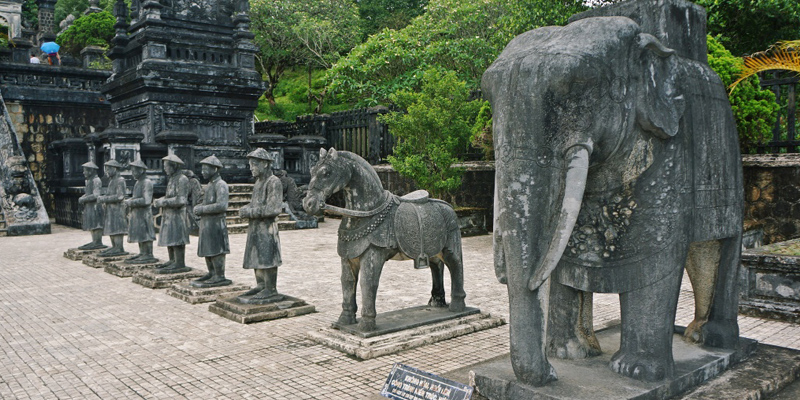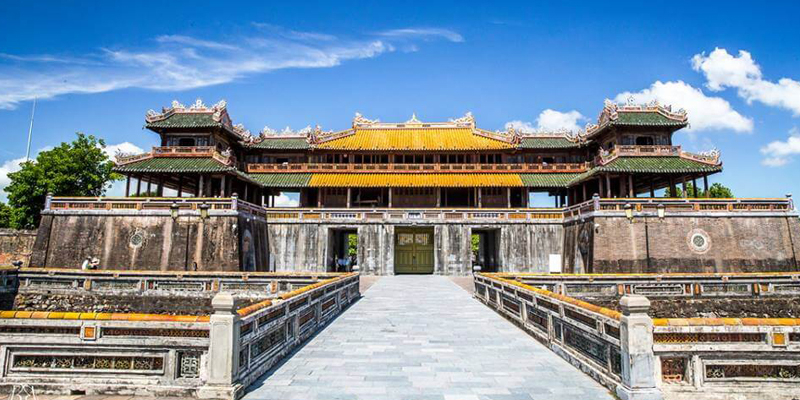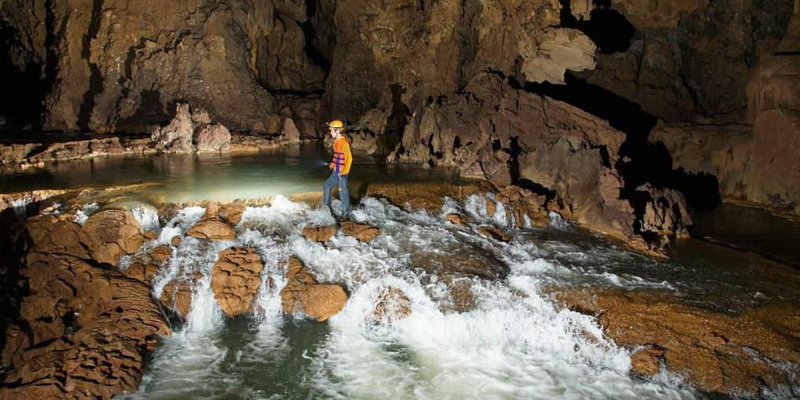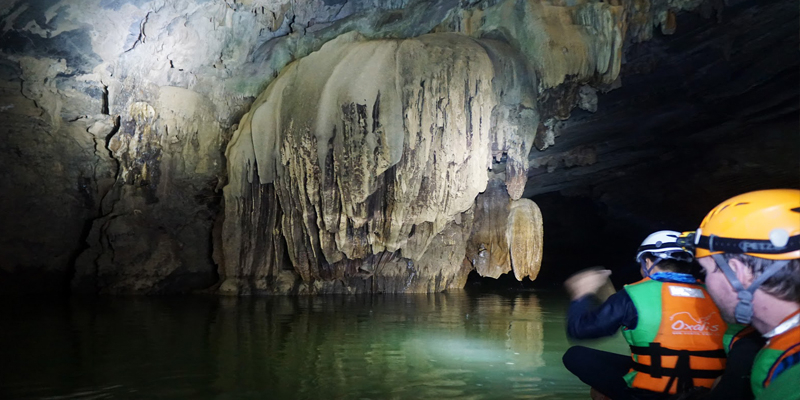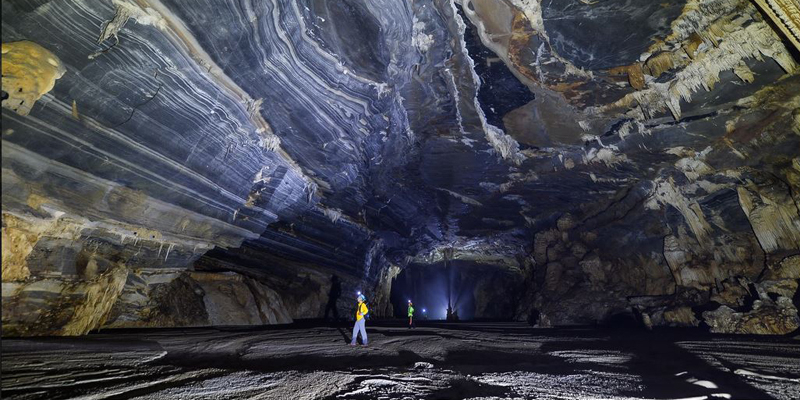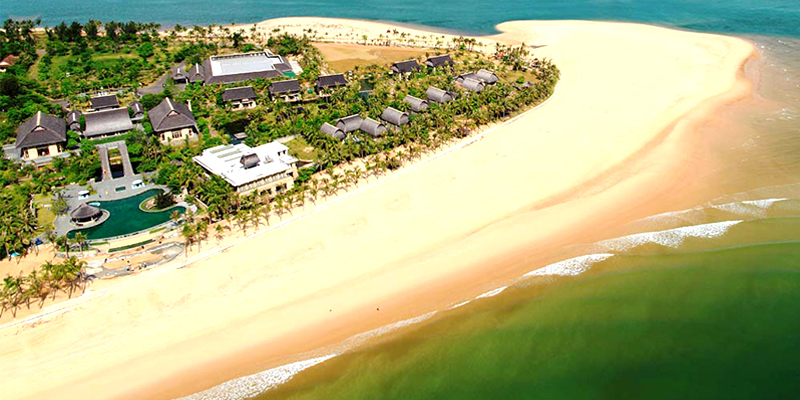 Day 1: Danang arrival – drive to Hoi An
Day 2: Hoi An – My Son Sanctuary – Food on foot
Day 3: Hoi An –  Heritage walking and making lantern
Day 4: Hoi An – Farming & Fishing
Day 5: Hoi An – Cham Island – Hoi An
Day 6: Hoi An – Bach Ma – Hue
Day 7: Hue – motorbike adventure
Day 8: Hue – DMZ – Quang Binh
Day 9: Phong Nha – Tan Hoa – Rat Cave – La Ken Valley – Hung Ton – Kim Cave – To Mo Campsite
Day 10: To Mo Campsite – Hung Ton Valley – Secret Cave – Tan Hoa – Phong Nha
Day 11: Relaxing at beach hotel or homestay
Day 12: Departure
Itinerary
Day
Activities
Location

1

Da Nang Arrival – Drive to Hoi An (-/-/D)

Upon arrival at Danang International Airport, greeted by our tour guide and transferred to your hotel in Hoi An. Overnight in Hoi An.

Hoi An

2

Hoi An – My Son Sanctuary – food on foot (L/D)

Breakfast at your hotel. This morning, we invite you an interesting visit to My Son, once the spiritual capital of Champa Kingdom that dominated South East Asia for nearly a thousand years and occupied most of the central parts of Vietnam from 2nd century to 16th century with very rich in history and culture. Contemplate its remarkable red brick towers and sanctuaries dating from between the 7th and 13th centuries.

Back to Hoi An by mid-day for lunch. Leisure

17:30 We start walking to foodie street to enjoy special dishes such as: Rose cake, Phi Banh Mi, Mi Quang, Cao Lau, Chicken rice, Mango cake and sweet soup.

End trip at 20:00. Overnight in Hoi An

Hoi An

3

Heritage Walking Tour – Making Lantern (L)

Let's have a Heritage Walking Tour in Hoi An old town. Tour includes Phuc Kien assembly hall, Japanese recovered bridge and one of the most famous old houses in town, Tan Ky house. After tour, you will have free time for shopping.

Lunch at local restaurant.

After lunch, we join a Lantern Making Class and add a touch of your own personal flair to an oriental ornament that the Vietnamese believe to bring good fortune and happiness when hung in front on your house.

Choose between an express class that already prepares the bamboo sticks for you beforehand, or a full class that lets you experience lantern making from scratch! Create lanterns shaped like lotuses, triangles, garlic, or diamonds and choose your desired silk style and color. An experienced English speaking instructor will be guiding you every step of the way. This fun and unique activity can be enjoyed by the entire family, even by kids as young as 3 years old!

Once completed, these lanterns are easy to fold, carry, or put in your luggage. Take an original, enjoyable, hand-made souvenir home from your visit to Hoi An.

At night, have a walk around discovering this small lovely town to see splendid lantern-streets. Overnight in Hoi An.

Hoi An

4

Farming & Fishing life (L)

*Organized by our partner 

Tour guide meets you at your hotel

Cycle to a local farming village traveling along picturesque country roads ( Bus or bike are option to choose to go )

Share in the daily work life of local farmers – hoeing and a soil, watering veggie at an organic herb garden, riding water buffalo in the field and enjoy the freshest air of the countryside beauty.
Board boat and cruise to the mouth of the river where it meets the Cua Dai Sea

Learn and try your hand at local traditional fishing techniques using round and cast nets.

Learn to paddle the strange and unique Vietnamese bamboo basket boats

Enjoy basket boat dancing on the round boat (THUNG CHAI)
Explore the now tranquil coconut-palm flanked waterways of a past war and hear of the extreme conditions endured by soldiers on both sides.

Have a relaxed fun with catching beautiful purple crabs on bamboo basket boat.

Learn how to make an origami creations from reeds of palm leaves such as grasshopper , birds, ring, sun glass ,bracelets….etc

Visit a local water coconut palm village, take a walk around the village and have some tea and snack with local talks……………

Back on-board our boat, enjoy lunch and cold beer or soft drink.

Return to hotel by coach.

Hoi An

5

Hoi An – Cham Island Snorkeling Day (L)

(Joined group)

Breakfast at your hotel.

8:00 – 8:25: Minivan pick up for customers at the hotel in Hoi An

8:30: Reach the pier & board the boat

8:45: Departure from the pier to reach the Marine Protected Areas of Cham Island.

10:00 – 11.00: Customers enjoy snorkeling under supervision of our guide with full equipment provided

11.00 – 11.45: Surface interval. Water, coffee, tea and snack available on board.

12:00 – 13.00: Make second snorkeling at second spot.

13.15: Boat leaving for Bai Chong tropical beach for lunch and relax

13.30 – 14.00: Enjoy Vietnamese seafood lunch on beach (water is provided during lunch)

Afternoon: Relax time on beach: hammocks free, swimming or extra snorkeling from the beach

15.30: Departure from the beach to return to mainland

16.45 – 17.00: Boat lands in Cua Dai pier: minivan drop customer off at your hotel.

Rest of the day at leisure. Overnight in Hoi An.

*Note: There is option of scuba dive for beginners (extra charge). Please advise if you would love to join. Also, option of private tour with speedboat is available.

Hoi An

6

Hoi An – Bach Ma – Hue (L)

Breakfast at your hotel. Farewell to Hoi An then depart for Hue with driver only. Some stops will be made on the way for you to view the scenic places including spectacular Hai Van cloudy pass and Lang Co resort beach….

We arrive at Bach Ma Mountain, spend more 30 minutes from there to the summit of Bach Ma National Park, concentrate together and conquer its highest point (at an elevation 1450m above sea level ). Enjoy the cloudy sky make you feel standing on Heaven. At this altitude, the whole rivers and mountains, lagoons will be curled up and appears in your eyes.

Well-prepared with helmets, raincoats, fanny-back in necessary then go through the jungle mountain, pass bendy trails,… on the way,  we enjoy lots of beautiful views such as streams, falls, 5 cool lakes ( Five Lakes ). Stop at the lake number 3, have picnic lunch, free for swimming, relaxing on the rocks even possible in camping as well.

After lunch, continue going to Rhododendron Waterfall (300m high), from there, tourists can enjoy the whole mighty view of the moutains.

On the way back, we can see the big Buddha statue, then back to the started point. Van wait and bring you to Hue. Overnight in Hue.

Hue

7

Hue – Motorbike Adventure (L)

Basically the point of this is that you're travelling by motorbike. The feeling of ultimate freedom. Riding a motorbike in Vietnam is par for the course, a bucket list item and an experience you'll never forget, over 95% of the traffic in Vietnam is two wheels and the country is designed for it

Breakfast at your hotel. Today we have a full day tour to explore the historical city of Hue by motorbike.

1. Minh Mang royal Tomb ( 1 hour )
2. Khai Dinh royal Tomb – Last king ( 50 minutes )
3. Tu Duc royal tombs ( 1 hour )
4. Conical hat and incense stick making village ( 20 minutes )
Lunch with local food

5. Imperial City ( 1 hour – 1.5 hours )
6. Thien Mu pagoda ( 30 minutes )
7. Thanh Toan bridge – Countryside villages – Learn experienced daily life of hue people (1 hour )

End tour at hotel around 16:00. Overnight in Hue.

Hue

8

Hue – DMZ – Vinh Moc – Khe Xanh – Dong Hoi

Breakast at your hotel. At around 07.00 am , leaving Hue for Dong Hoi. We drive toward Dong Ha city with some stops en route such as: Highway of Horrors in the Blazing Summer of 1972, Ai Tu Airfield, Dong Ha (The headquarter of The US 3rd Marine Division). Continue to The Rockpile "A US Marine look out ". From the site you can have a general view of Razorback, Mutter's ridge, LZ Russell , Camp Fuller, Carroll reminding you of the two first operations in this tactical area : Prairie & Hastings. Drive along Ho Chi Minh Trail then visit Dakrong Bridge. Next, we keep visiting is Khe Sanh Combat base, a large U.S Marines base attacked by The N.V.A Forces in early 1968 before TET Offensive. Continuing to visit Gio Linh Firebase (Alpha 2) which belonged to The McNamara Wall, then you'll walk on The Freedom Bridge across The Ben Hai River, the true demarcation line between two Vietnams for 18 years ( from 1954 to 1972 ). Last stop is Vinh Moc Museum and Vinh Moc Tunnels, the refuge of more than 300 North Vietnamese people during different bombing operations for 6 years (1966 to 1972). You will drive past Cua Tung Beach which was called "The Queen of Beaches" by the French. Tour ends at your hotel in Phong Nha by late afternoon. Overnight in Phong Nha

Dong Hoi

9

Tu Lan Encounter by Oxalis (L,D)

Phong Nha – Tan Hoa – Rat Cave – La Ken Valley – Hung Ton – Kim Cave – To Mo Campsite

This tour offers a glimpse into the amazing beauty of the Tu Lan area: caves, karst mountains, jungle, and waterfalls. It is an opportunity to escape civilization and go deep into the rugged and untouched nature of Vietnam for two-days and one-night with a professional English-speaking guide and jungle porter team.

This tour is perfect if you are short on time but still want a solid taste of adventure in the amazing Tu Lan jungle and cave system. You will enjoy exploring Ken Cave, Kim Cave, Hung Ton Cave and of course Tu Lan Cave. You'll also be subjected to a decent amount of trekking with over 12 km of tough jungle terrain covered over the two days and plenty of swimming!

You'll be picked up at your hotel in Phong Nha between 7:30 am and 8:00 am, before venturing off to the village of Tan Hoa, located 70 km away. After a safety briefing and gear check, you need to sign our Release Form before it's off and away for a full day of trekking. The trek begins with a 2.5 km march across fields of peanut crops, giant water buffaloes, towering corn stalks, and down to the Rao Nan River. The adventure accelerates with a 30 m climb up a rocky hill to a small jungle opening where you can catch your breath before a 100 m descent in elevation down to Hung Ton Valley.

Lunch will be enjoyed in the Hung Ton Cave opening and then the adventure picks up again with some serious trekking from Hung Ton Valley and over to Mango Mountain, then back down into Tu Lan Valley (3 km). By midafternoon, Tu Lan campsite will be on the horizon, where swimming can be enjoyed in the beautiful waterfall. Afternoon activities include exploring and swimming through Ken Cave, located next to the campsite, and after that it's back to camp for a delicious BBQ dinner. Sleep will come easy in comfortable hammocks or tents set up amongst the trees!

Tu Lan Cave

10

Tu Lan Encounter by Oxalis (B,L)

The second day starts with a hearty breakfast, and more cave exploration. Starting with a brief swim across the river into the heart of Tu Lan Cave System, you will break to enjoy the blue lagoon entrance before making your way 180 m downstream through Tu Lan Cave entrance. Make your way up to explore the dry part with some climbing and squeezing, at which point you will reach the dry exit and trek a short way through the valley into Kim Cave dry entrance. Stay for a while to watch out for a natural window in Kim Cave, and you'll then be off on a swim (450 m) and trek (500 m) through Hang Kim to To Mo Valley.

A picnic lunch will be served next to a stunning waterfall by Hung Ton Cave mouth. Then, you will try to follow a dry path before swimming out through Hung Ton wet cave. Following this is the exploration of a dry passage, and then a trek down into Hung Ton Valley (800 m). Arrival in Tan Hoa is followed by a chance to take in the scenery with a cold drink in hand. Showers are available for those who would like to clean up and change, and then departure back to Phong Nha is at around 4 pm, with arrival in Phong Nha by 5:30 pm (Note: 6:00 – 6:30 pm from November to March).

You can choose to stay in Phong Nha or Dong Hoi beach side resort.

Phong Nha

11

Relaxing day

Today is relaxing day. You can choose relax at Phong Nha in Homestay or Dong Hoi at beach resort.

Phong Nha / Dong Hoi

12

Dong Hoi Departure 

Breakfast at your hotel. Today is your last day, free at leisure to explore city and do last-minute shopping until check-out time by 12 pm, hotel is happy to keep your luggage. Based on your departure flight, private driver comes to bring you to airport. Tour ends at airport, see you again in Indochina!
Tour details
Package price:  on request
HOTEL LIST STANDARD OR SIMILAR

| Destinations | Superior | Deluxe | Luxury |
| --- | --- | --- | --- |
| Hoi an  | Royal Riverside Spa & Resort | Silk Village Resort | La Siesta Hotel |
| Hue | Scarlet Boutique Hotel | Eldora Hotel | Vinpearl Hue |
| Quang Binh | Riverside Quang Binh & Sun Spa Quang Binh – superior room | Muong Thanh Nhat Le Hotel & Sunspa Resort – deluxe beach side | Vinpearl Quang Binh & Sunspa resort – Bungalow |
Inclusion:
Private  or sharing transfer in modern car where mentioned
Join in group tours which are organized by our partners where mentioned
Tu Lan Cave Encounter by Oxalis
Boating fee, bicycle where mentioned
Accommodation in 01 Double/ Twin Share with daily breakfast
Local English speaking guide where mentioned
Meals as stated in the itinerary (B: Breakfast; L: Lunch; D: Dinner)
All sightseeing tickets in guided time
Tissues and water on coach
Government tax and service charges
Exclusion
International flights & Departure taxes if any
Personal expenses, tips and gratuities
Transfers and meals not mentioned
Travel insurance
Beverage
Other services not mentioned above.
Enquire now
Feel free to ask us any questions via the form below.