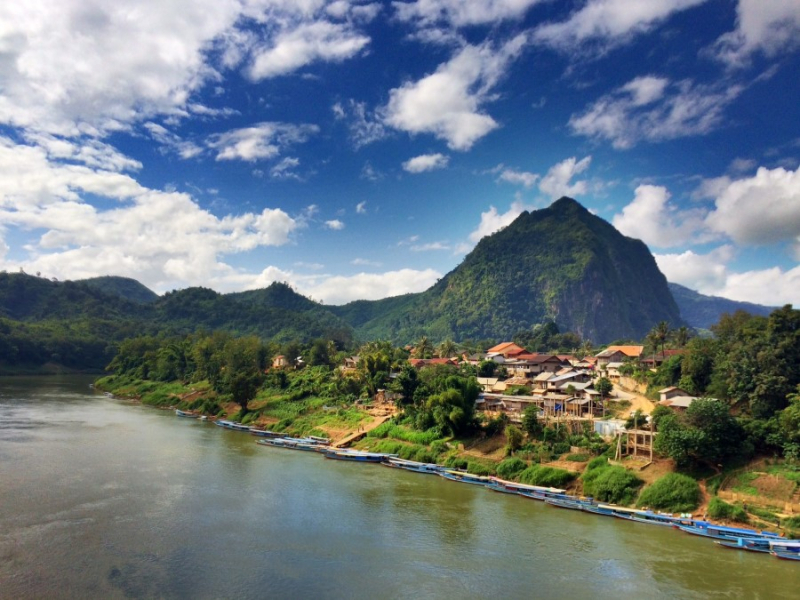 from USD515
ATA-TL-NE7
7 days 6 nights
Tour summary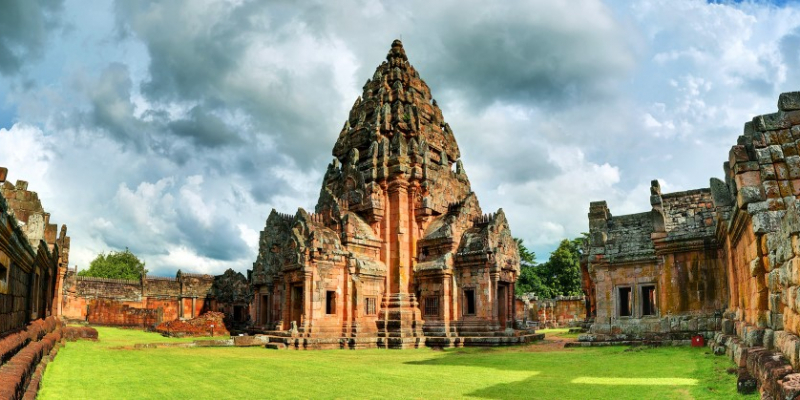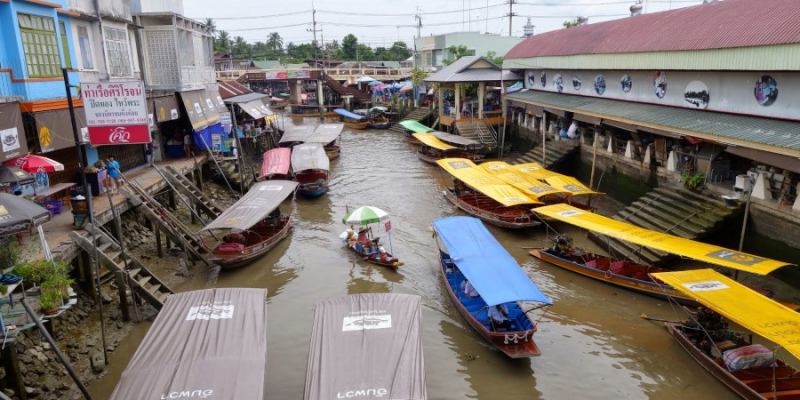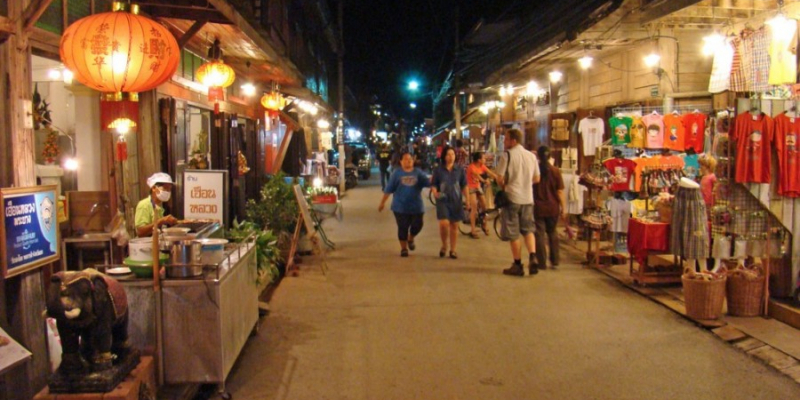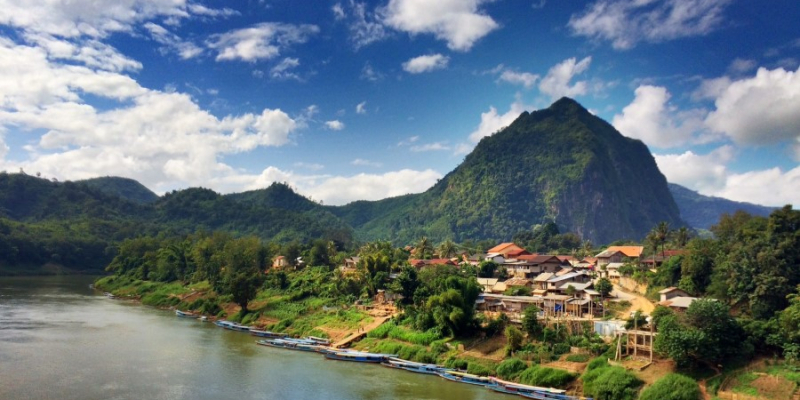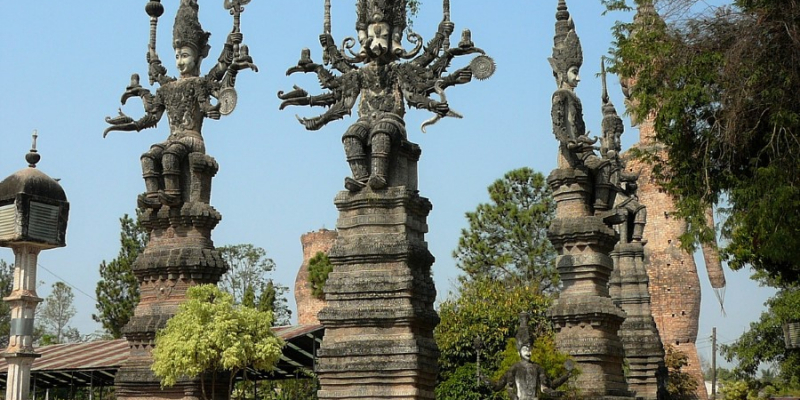 Itinerary
Day
Activities
Location

1

Bangkok – Korat (B,L)

The journey east starts today and you will notice that it doesn't take long before you discover places that haven't changed much in many years. Chanoensao is next to Bangkok but rural and quiet. Part of the delta is cross crossed by canals or klong which help draining the water in the rainy season, like during the big flood of 2011. These klong have been means of transportation for generations and most houses are facing the water. Find a local temple and cross a narrow bridge, the elder people sit in the shade, kids play, the rest is of to work on the fields or in the city, a reality of today. Cruise along the klong for a bit and alight at a long line of market shops, crazy with Bangkokians on the weekends, and a relaxing spot for a local cup of coffee. The road climbs and gets greener as it passes the area of Khao Yai national park. Casava fields stretch out along side; the roots are grinded into powder to use for example to make the jelly balls in many Thai drinks. You enter Isan, the north eastern province where 25% of the Thai population lives but conditions are dry and not as sunny as elsewhere. Nakhon Rachasima, or more simply Khorat, is the first city you come across and a pleasant base for the night. A busy town with an old centre still partly surrounded by moat and city walls. The Chumphon-gate is still original from Ayutthaya-times. For dinner, your guide will suggest you some local favorites like 'pat mee khorat' which is like the famous 'phat thai' but made of the local rice noodle. And try your first 'som tam' or green papaya salad, with shrimp and a cold Leo-beer.

Bangkok

2

Khorat – Surin (B,L)

Isan has its special contribution to Thai history as in the Angkor-era it was part of the Khmer-empire. Good transportation and communication are key for a successful country and the Khmer built resting places with temples along their trading routes throughout their realm. Some of those remain today and you will visit the number two, Phanom Rung and three, Meuang Tam in the ranking of most special and best preserved Khmer-sites in Thailand. The number one is Phrae Vihar, the temple on much disputed Cambodian-Thai territory and currently closed for visitors. These temples are similar in style to Angkor but even older. Getting to Phanom Rung means crossing fields and fields of cassava and sugar cane. Rice grows less here as water is not abundant but sugar cane is trucked out non-stop in the seasons. Make sure to try a freshly squeezed juice when you see a local press along the roadside. High on top an extinct volcano sits the temple Phanom Rung. Views into Cambodia to the south and into misty Isan to the other sides. You will enter the temple from the east, discovering step by thep the beauty of Khmer architecture. As a Hindu temple, Indian gods like Vishnu and Shiva can be found carved from sandstone. Most notably are the lintels over the main doorways, carved delicately with scenes of the Hindu myths and frightening guardians to wear of intruders. Descending into the plains not far is another beauty, and generally even more quiet, Prasat Meuang Tam. It is surrounded by laterite walls and has four reservoirs filled with lotus flowers. The steps leading to the water are guarded by 5-headed naga or snakes. Not everything has been restored and beauty is in the detail of superbly carved lintels, and in the simple quietness of the site. The next district is Surin, famous for its elephants and chances are that will see some roaming the streets with their mahout before you reach your hotel.

Khorat

3

Surin – Khon Kaen (B,L)

going about its own business and many of the elephants are in Ban Tha Klang-village, or on the road in the kingdom to make money for the family who owns them. These are the Suai-people, for generations they care for the grey giants who have been most useful help in forestry, as they can drag away the enormous teak-trees, worth small fortunes in those and present days. In our times elephant-money is with tourists who are interested to see these old skills in a show and take a ride. The Thai government is taking a stricter position to protect elephants these days, but still illegal trading continuous and you should be careful where to spend your baht. Another famous feature of Isan and Surin is weaving of silk. Most local women spent the empty days between the planting and harvesting seasons when rice and cassava don't need their attention, at the weaving loom. Every village has its pattern and specialty and watching these ladies at work at the large wooden looms under their stilt house is fascinating. Deep in the heart of Isan is the town of Roi Et, with a chance to make your offering at the country's highest standing Buddha image, at nearly 68 meters an impressive sight. Overnight is in Khon Kaen.

Surin

4

Khon Kaen – Chiang Khan (B,L)

Khon Kaen is called the capital of the east, and is a busy little place, sometimes nearly reminding you of Bangkok. So you will leave it quickly and move on into the green hills to the North West. While looking for uranium, miners discover a giant bone which let to 'dinosaur-craze' and the establishing of the Phu Wiang national park. Footprints and a partial skeleton of the Siamotyrannus Isanenis, an early ancestor of Tyranossaurus rex, can be yours to see. On your way north you will realize that you have reached another area all together; the dry, flat fields of the past days make place for rugged hills covered in dense jungle. Kart outcrops which can be described as 'towering walls of white chalky stone' give sharp contrasts with the green of the trees and the blue of the sky. The area of Pha Kradueng national park is especially spectacular. In the afternoon you reach sleepy Chiang Khan on the sandy banks of the mighty Mekong river. This little town is one of the secrets being uncovered in Thailand, know to locals already and busy on national holidays, but for foreign tourists still a mystery. A highly atmospheric row of wooden houses follows the river and has many small shops, restaurants and coffee shops. The river flows past, the perfect place to wind down a bit.

Khon Kaen

5

Chiang Khan (B,L)

Take a boat on the Mekong and glide past the rapids like those at Khaen Khut Ku, which make this lazy stream so hard to navigate with commercial vessels. The Mekong originates high in the mountains of China and comes down forming a border between many countries, from China and Myanmar to Laos, Thailand, Cambodia and Vietnam. There is loses itself in a wide delta to flow into the South China Sea. It is a trading route for legal and illegal goods, from timber to opium and from rice to sand. The mostly rocky bed needs a captain with skills to show you the wide curves of the river. Lao men fish from small boats, Thai women wash on bamboo rafts, children play and buffalos bath on the sandy banks. Your afternoon could be spend peddling in the countryside on a bicycle after which you deserve you lazing around on of the many terraces of the traditional timber houses lining the main street of Chiang Khan. Some have been transformed into boutique-style guesthouses and shops where souvenirs can be found and others are great little restaurants were a mix of Thai- and Lao food can be found. Try 'larb' with fish or beef, and 'fried riverweed with sesame seed' for a quick taste of Laos. And betel leaves folded to contain herbs, peanuts, coconut and a sweet sauce, traditionally eaten to keep going on a hard day but worth a try for the distinct flavors.

Chiang Khan

6

Chiang Khan – Nong Khai (train) (B,L)

Following the Mekong downstream shows you one of the most scenic river-scapes. Waterfalls could be stopped, glittering down through the foliage several meters and making a refreshing break. Another stop is Wat Hin Mak Peng, set amid bamboo groves and overlooking an impressive stretch of river. You will reach Nong Khai, end of the road for Thai and a beginning for the Lao is it is one of the major border crossings between the two countries. The atmosphere is calm and there are lots of things to buy. For Thai this is easy access to many cheap Chinese goods like clothing and toys brought through Laos. More interesting are the natural produce the local Lao bring to sell; buckets of toads, eels and frogs and big bundles of dried chili peppers. It is also a good place to pick up a Lao-style sarong. After all the reality of the border you could let your imagination run free in the Sala Kaew Ku-sculpture park. It is a one-man-show of enormous sculptures based on Hindu-Buddhist themes mixed with lots of fantasy by mr. Luang Pu. Late afternoon the whistle blows for your train to depart through the night, destination Beach to relax and think back to this Isan Adventure!

Nong Khai

7

(night train) – departure

End of the program upon arrival in Bangkok

night train to Bangkok
Tour details
HOTEL LIST STANDARD OR SIMILAR
| Destinations | Superior | Deluxe |
| --- | --- | --- |
| Korat | Dusit Princess | |
| Surin |  Surin Majestic Hotel | |
| Khon Kaen | Charoen Thani Hotel | |
| Chiang Khan | Riverside Chiang Khan | |
PACKAGE PRICE PER PERSON (USD)
Rates vary frequently. Please contact us to get the best possible price based upon your travel period and specific touring needs. Our travel consultant will help you find the best hotel deals & promotion air-fare available at your booking time.
Period: 01 Jan 2016 – 31 Dec 2016
| Rate /Group | 2 – 3 pax | 4 – 5 pax | 6 – 7 pax |
| --- | --- | --- | --- |
| Superior | USD1024 | USD680 | USD551 |
TRIP INCLUDED
Accommodation and daily breakfast at the hotel, unless otherwise mentioned
Private, air-conditioned vehicle, unless otherwise mentioned
Shared or public transport when indicated in the program
Professional, English speaking tourguide, unless otherwise mentioned
Pick up and drop off at hotels in city areas only. For other locations a surcharge will be apply, to be reconfirmed case by case.
Local drinks and snacks where indicated
Meals as indicated in the program
Admission fees for all admissions indicated in the program, unless otherwise mentioned
Any indicated train tickets
TRIP EXCLUDED
Visa and visa arrangement fee
International airfare and airport taxes
Transfers & meals not indicated on itinerary
Travel insurance
Personal expenses (tips, gratuities, …)
Beverage
Compulsory Gala Dinner on 24th December and 31st December if have
Surcharge for Tet Holiday or other peak periods if have
Enquire now
Feel free to ask us any questions via the form below.