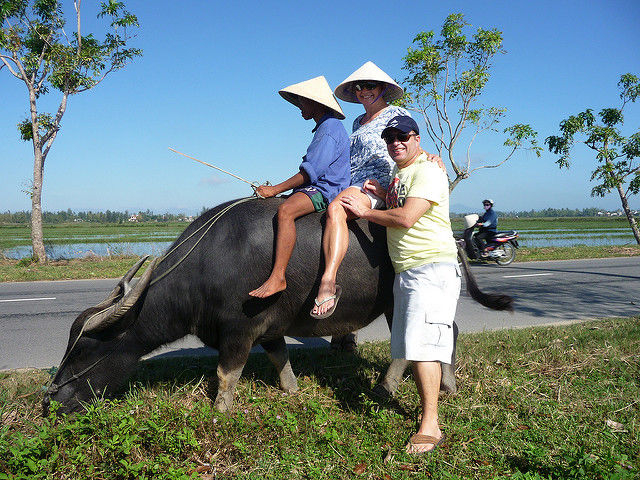 USD70
6 hours including biking about 8KM to Tra Que herb garden veggie, learn about organic garden, learn about rice culture, seeing countryside life, riding buffalo, tea break on board, fishing with local fishermen, adventure basket boat at waterways coconut canals, learn about local war history and have lunch or dinner on board
Tour summary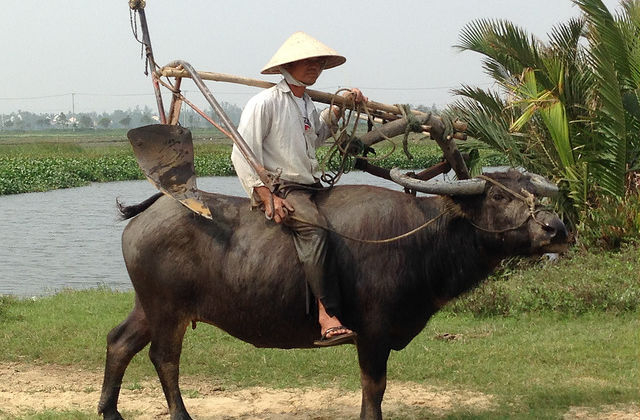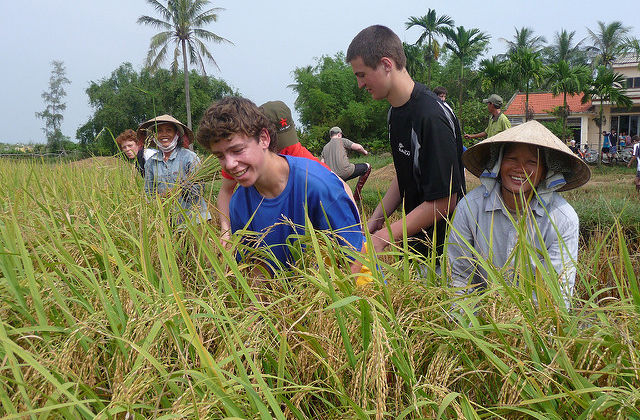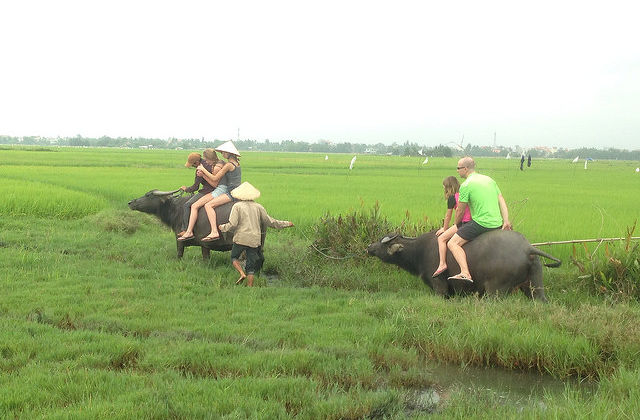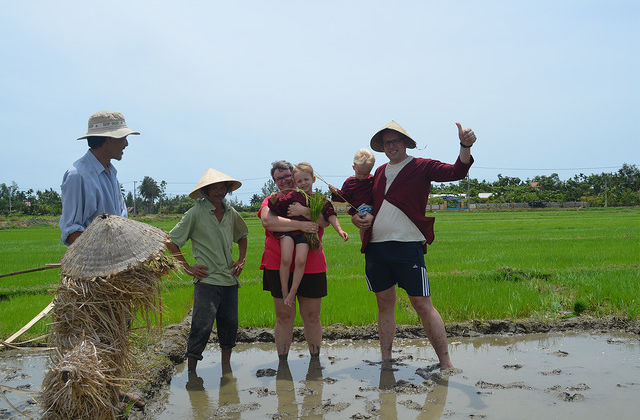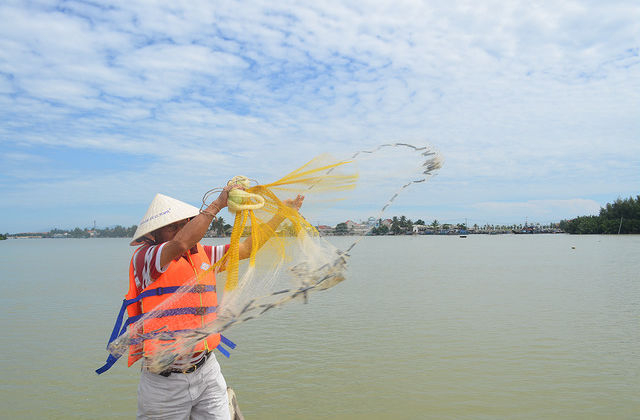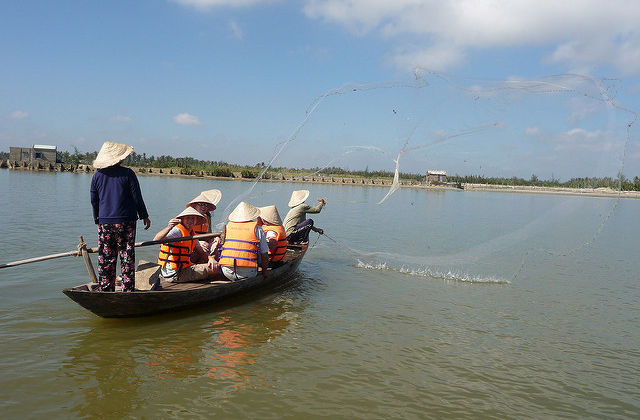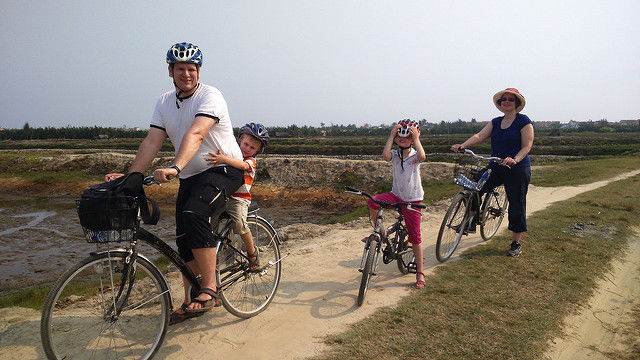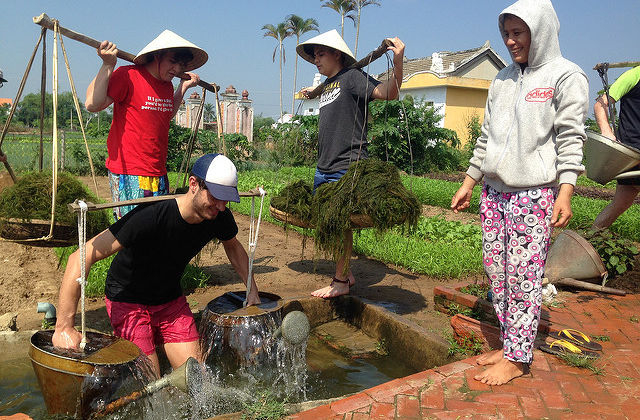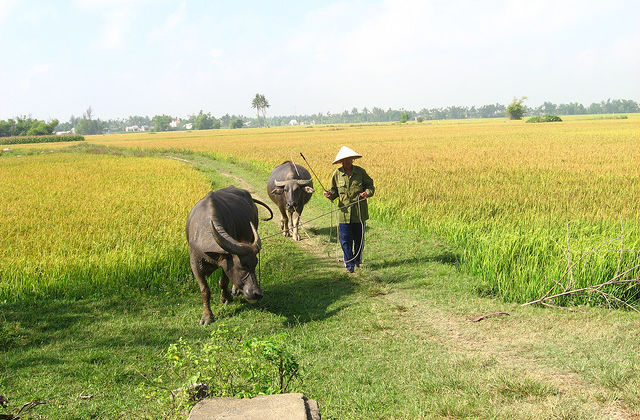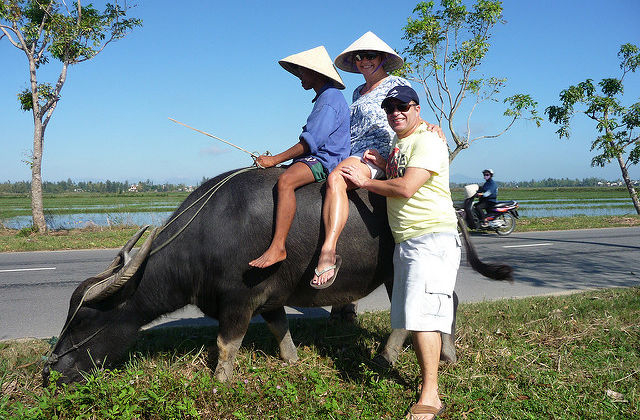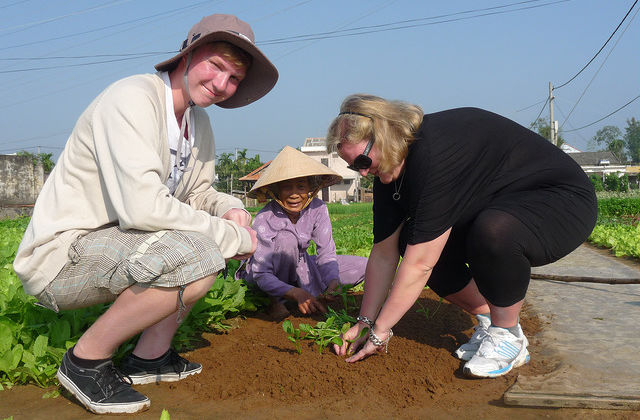 Location: Hoi An
Departure Time: 8:00AM
Duration: 6 hours
Tour Runs: Minimum 2 persons
Itinerary
Day
Activities
Location

Tour guide meets you at your hotel

Cycle to a local farming village traveling along picturesque country roads ( Bus or bike are option to choose to go )

Share in the daily work life of local farmers – hoeing and a soil, watering veggie at an organic herb garden, riding water buffalo in the field and enjoy the freshest air of the countryside beauty.
Board boat and cruise to the mouth of the river where it meets the Cua Dai Sea

Learn and try your hand at local traditional fishing techniques using round and cast nets.

Learn to paddle the strange and unique Vietnamese bamboo basket boats

Enjoy basket boat dancing on the round boat (THUNG CHAI)
Explore the now tranquil coconut-palm flanked waterways of a past war and hear of the extreme conditions endured by soldiers on both sides.

Have a relaxed fun with catching beautiful purple crabs on bamboo basket boat.

Learn how to make an origami creations from reeds of palm leaves such as grasshopper , birds, ring, sun glass ,bracelets….etc

Visit a local water coconut palm village, take a walk around the village and have some tea and snack with local talks……………

Back on-board our boat, enjoy lunch and cold beer or soft drink.

Return to hotel by coach.
Tour details
PACKAGE PRICE PER PERSON : USD 70
Valid from 1st January 2019 till 31st December 2019
*Notes:
We have special rate for group of 7 travelers up. Please contact us for the best rate
Rates vary frequently. Please contact us to get the best possible price based upon your travel period and specific touring needs.
Rates are not applied for Tet holiday period and other public holiday
TRIP INCLUDED
Pick up and drop off at hotel
Bicycle/van
English/ French speaking tour guide
Farming uniforms: Clothes, conical hat, boost, gloves
1 unit of soft drink
A local rice meal with a local farmer family at the rice field
TRIP EXCLUDED
Visa and visa arrangement fee
International airfare and airport taxes
Accommodation
Transfers & meals not indicated on itinerary
Travel insurance
Personal expenses (tips, gratuities, etc.)
Beverage
Enquire now
Feel free to ask us any questions via the form below.