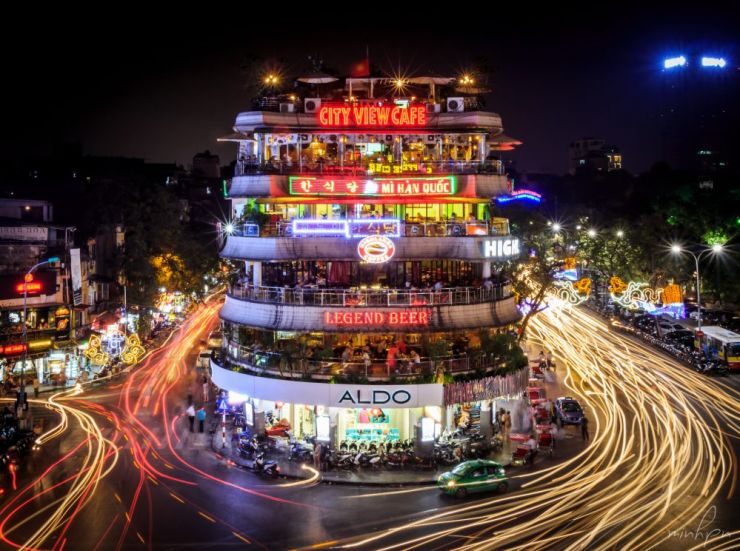 $68
Hanoi Night Food:
When the work day is finished and night falls, Hanoians and their city come to life like no other city in South East Asia. Let Paloma Motorbike Tours show you the city in full bloom at night like a local. Street Markets and Food Stalls are at their best at night. In true Hanoian fashion, the food of the north is at it's best. The variety and volume of food will thrust you into a gastronomic adventure with no end in sight. On the back of your motorbike, in open air, your senses will be on overdrive as the sights and the amazing smells that will make this adventure an unforgettable experience.
Due to the diverse range of foods available in Hanoi, no two Paloma Motorbike Tours are the same. Come with an empty belly and we will send you home with a smile on your dial. For the more curious and adventurous food lover, ask your guide about some of the foods only the locals eat, you will be surprised and intrigued at what you can find to eat on the streets of Vietnam's Capital City.
Hanoi Night Lights:
The city takes on a totally different personality at night. Small alleyways light up and places you did not even realize existed during the daytime come to life at night. The Old Quarter and Hoan Kiem Lake are like a movie set in a never ending story. From dimly lit Cafes to beautifully lit Night Clubs and every sight in between, Paloma Motorbike Tours will show you how to spend the night like a local. The Paloma Night Lights Tour will take you out of the Old Quarter to the vast and amazing night time districts that tourist do not normally see. You will relax and see a parts of Hanoi that will inspire and excite you.
Group tour by PALOMA MOTORBIKE TOUR
Tour summary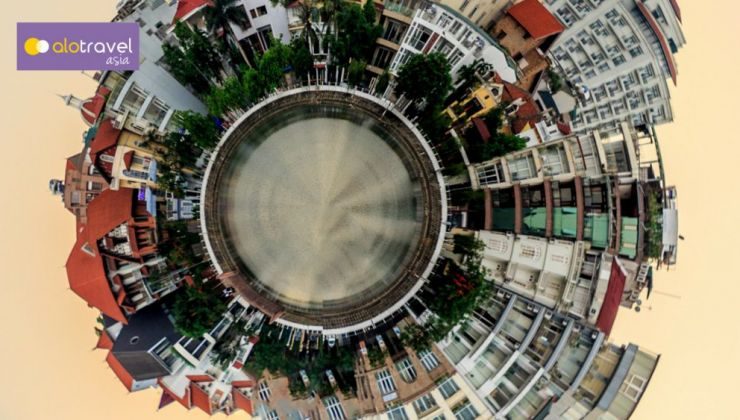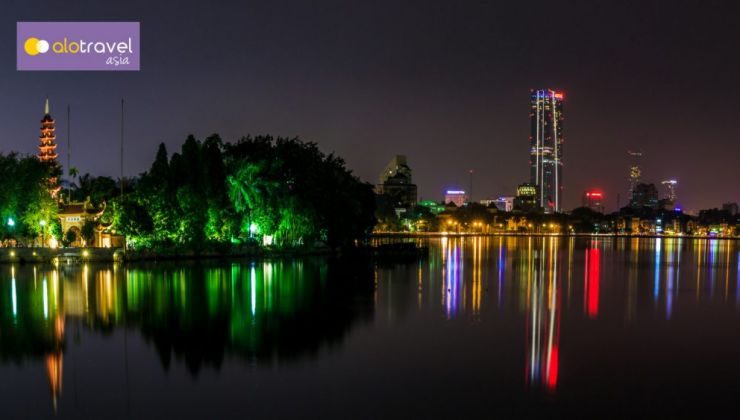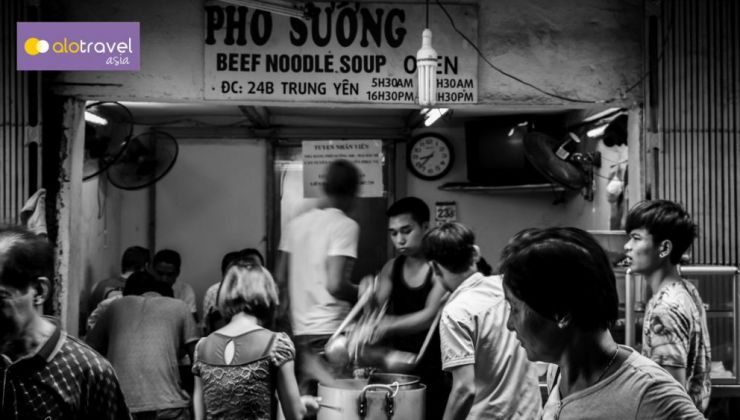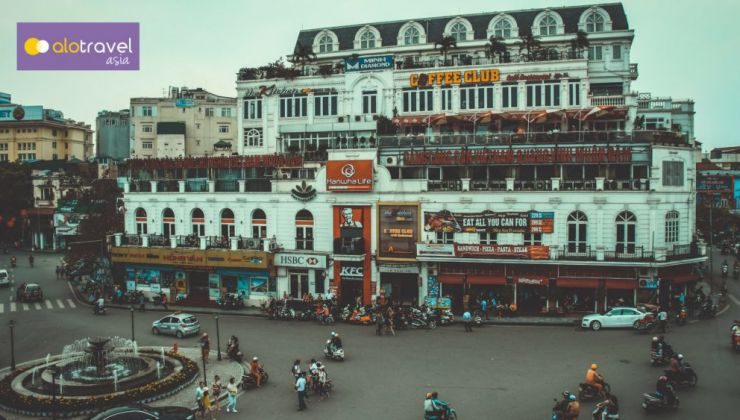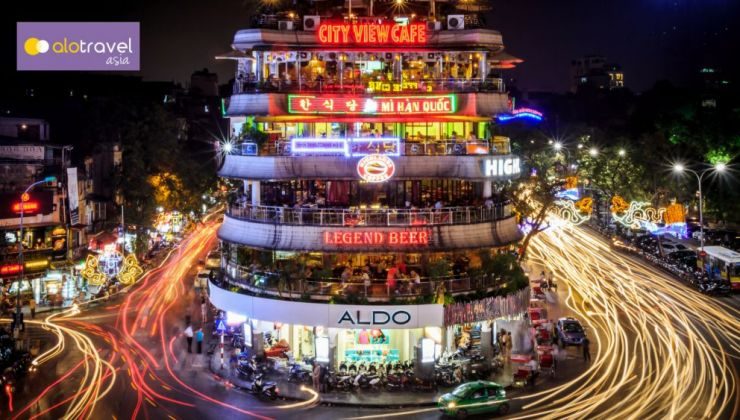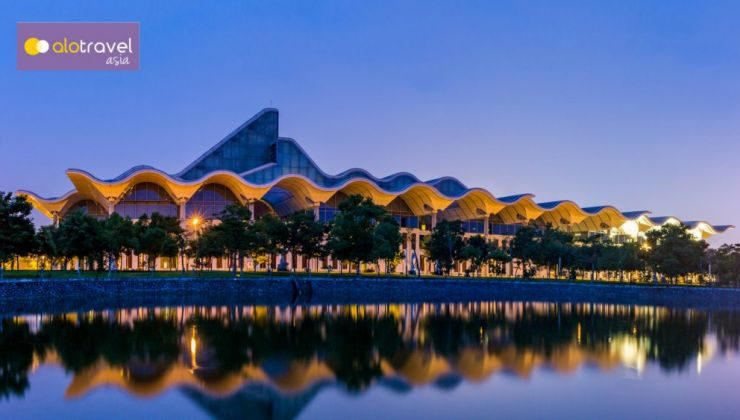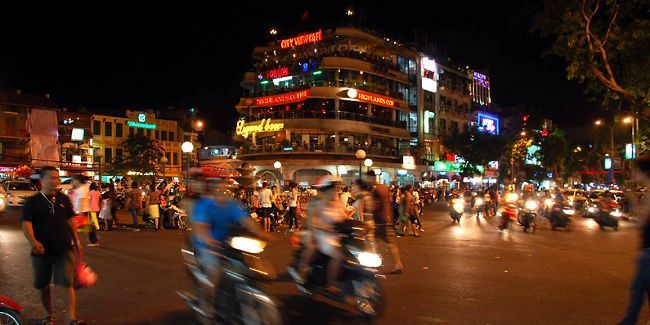 Itinerary
Day
Activities
Location

6.00pm –Your Tour Guide will pick you up at your hotel.
6.10pm – Meet the group and have a full safety briefing about the Tour in meeting point with Egg coffee/chocolate/matcha or soft drink/juice.
6.30pm – Ride outside of the Old Quarter, where most tourists don't visit, to see the real local lifestyle
7.30 pm – Tasting a range of Hanoi street food in many authentic Vietnamese restaurants with a wonderful variety of unlimited food to cater for every taste.
8.50 pm – See the nightly ceremony of the taking down of the flag outside the Ho Chi Minh mausoleum and then ride around the city, pass some of the most majestic, historical buildings including Long Bien bridge, West lake area, the railway house… Take a number of short stops to take photos and learn about the history of the site
10.00pm – You will have the option for your Tour Guide to take you to any location in the Old Quarter or to your hotel. End of tour.
Tour details
PACKAGE PRICE PER PERSON (USD): USD68 / person
Valid from 1st June 2017 till 31st December 2017

*Notes:
Rates vary frequently. Please contact us to get the best possible price based upon your travel period and specific touring needs.
Rates are not applied for Tet holiday period and other public holiday
TRIP INCLUDED
Motorbike with a high quality helmet
Insurance Cover
Tour Guide / English to Vietnamese
Female driver to drive your motorbike and answer your questions
Tour Guide Leader
Hotel pick up and drop off
Coffee / Tea / Soft Drink at the meeting point
Sightseeing entrance fees
A range of Vietnamese snacks
Lunch: unlimited amounts of authentic Vietnamese food from the menu to suit your taste requirements including unlimited drinks (Cold Beer / Cold Soft Drink / Tea)
TRIP EXCLUDED
Wine bottles and Spirits available during Lunch / Dinner
Personal expenses (tips, gratuities, etc.)
Any items not mentioned above.
Enquire now
Feel free to ask us any questions via the form below.