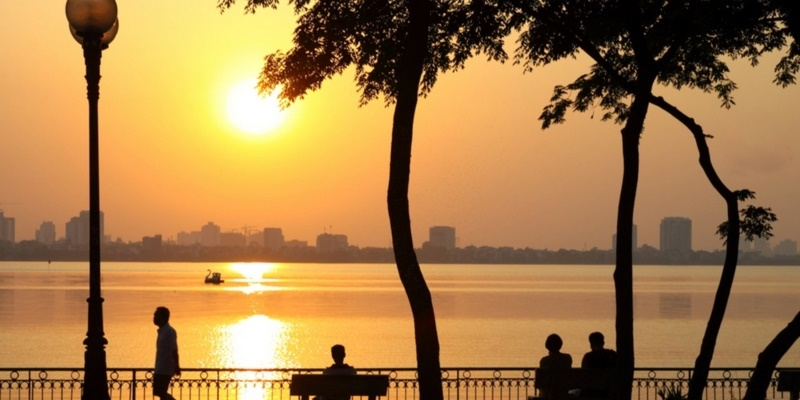 USD 68
Group tour by PALOMA MOTORBIKE TOUR – (Maximum 15 pax)
Departure time: From 6.00pm to 10:00pm
Tour summary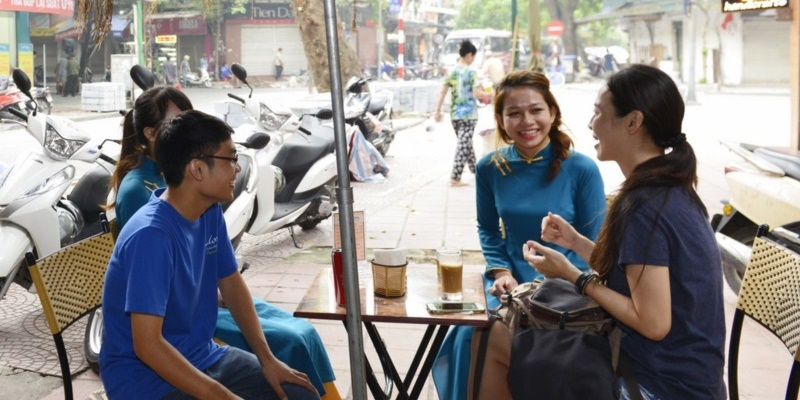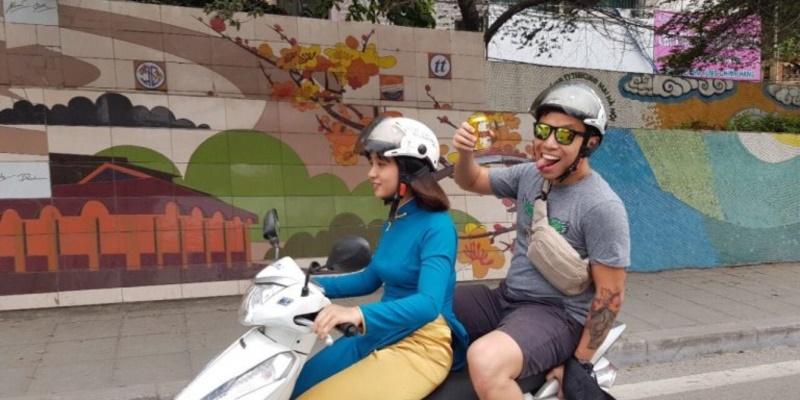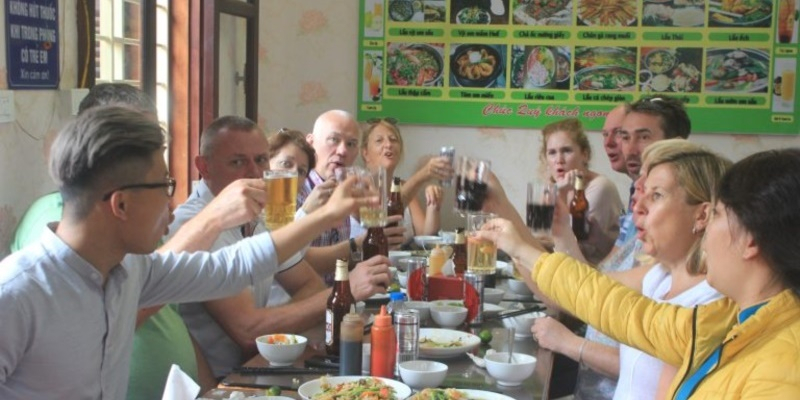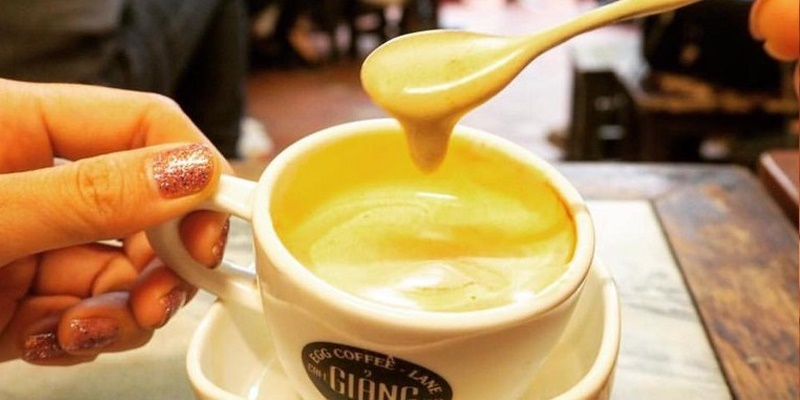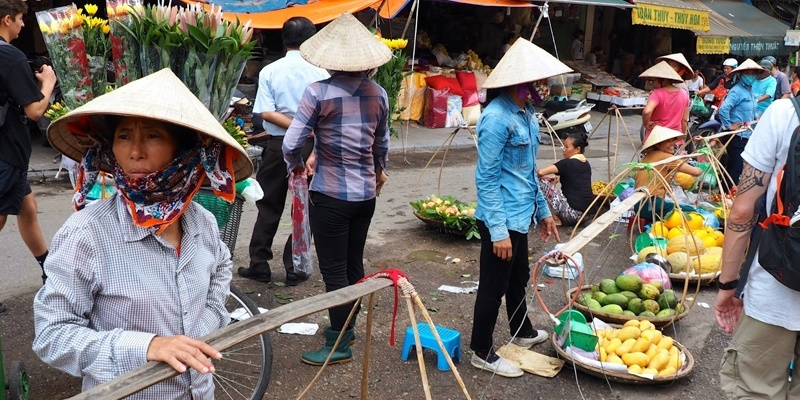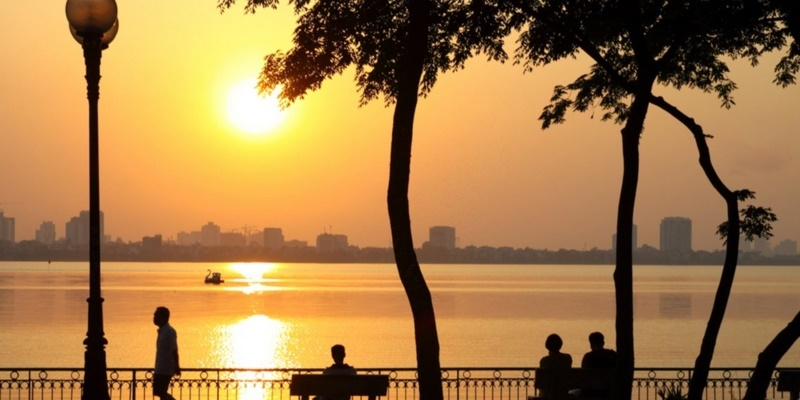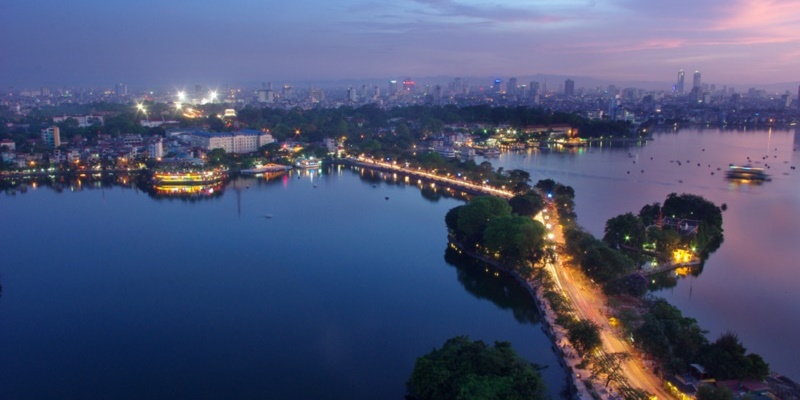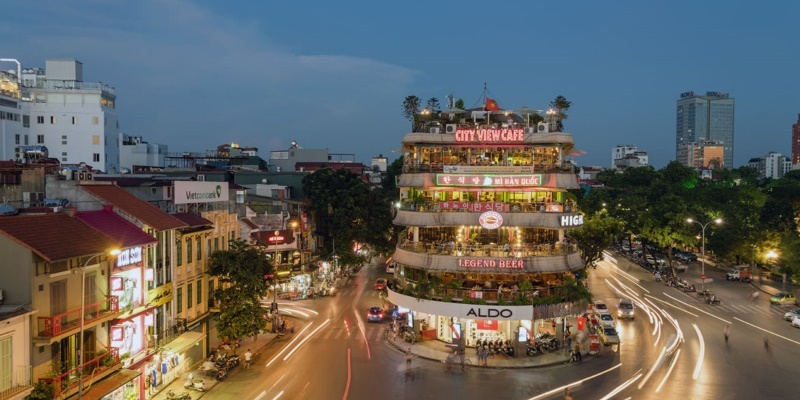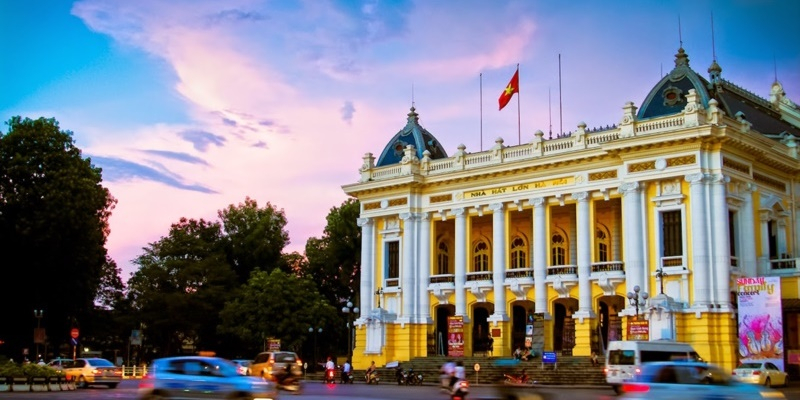 Hanoi Night Lights: The city takes on a totally different personality at night. Small alleyways light up and places you did not even realize existed during the daytime come to life at night.
The Old Quarter and Hoan Kiem Lake are like a movie set in a never-ending story. From dimly lit Cafes to beautifully lit Night Clubs and every sight in between, Paloma Motorbike Tours will show you how to spend the night like a local.
The Paloma Night Lights Tour will take you out of the Old Quarter to the vast and amazing night time districts that tourists do not normally see. You will relax and see a part of Hanoi that will inspire and excite you.
Hanoi Street Food Tour: When the workday is finished and night falls, Hanoians and their city come to life like no other city in South East Asia. Let Paloma Motorbike Tours show you the city in full bloom at night like a local. Hanoi Night Lights Food Tours Street Markets and Food Stalls are at their best at night. In true Hanoian fashion, the food of the north is at it's best. The variety and volume of food will thrust you into a gastronomic adventure with no end in sight. On the back of your motorbike, in the open air, your senses will be on overdrive as the sights and the amazing smells that will make this adventure an unforgettable experience. Come with an empty belly and we will send you home with a smile on your dial. For the more curious and adventurous food lover, ask your guide about some of the foods only the locals eat, you will be surprised and intrigued at what you can find to eat on the streets of Vietnam's Capital City.
Itinerary
Day
Activities
Location

1. Café Trứng (Egg Coffee) at Café Giảng on Yen Phu St.
Have you ever heard about Egg coffee? It sounds a bit weird but the taste is amazing. Even if you are not a coffee-lover, it is still worth trying this creative mixing of coffee by Vietnamese people.
We then meet the group, talking about the night's itinerary and destinations while enjoying beverages, no need for holding on to your hats yet, we'll start the night off informative and slow!

2. West Lake
West Lake is known as Hanoi's largest freshwater lake. It's a huge body of water – it has a circumference of 17km – and there are plenty of historic places of interest, five-star hotels, stylish restaurants, cafes, and nightlife venues that are worth exploring along the shoreline.
We will pay a visit Thanh Nien St, which situates right between Truc Bach Lake and West Lake and pay our respect to the late Mr. John Mccain, whose monument was erected right on this street.

3. Long Bien Bridge/ Chuong Duong Bridge
Long Bien Bridge was the longest bridge in Asia when it was built from 1899 to 1902. Known as the oldest bridge in Hanoi that is still living and sharing daily life with Hanoians silently. At this stop, while you can take some time to enjoy the view and take pictures, our tour guide will also introduce the history of the bridge as well as details about the life of locals from 2 sides of it.
After that, we will pass through the famous Chuong Duong Bridge – the four-lane, steel span bridge's claim to fame is that it was the first sizeable bridge designed and built by Vietnamese workers, with no international assistance.

4. Nha Hat Lon (Hanoi Opera House)
Hanoi Opera House is a project built by the French government in the early years of the 20th century. While you're enjoying the very famous Trang Tien's Ice cream, we'll tell you all about its unique structure with outstanding values in terms of history, culture, architecture, and art.

5. Nha Tho Lon (St. Joseph's Cathedral)
The next stop, Saint Joseph Cathedral, located at 40 Nha Chung street, Hanoi, is a Roman Catholic cathedral with a neo-gothic style, which was built about 120 years ago.
Construction began in 1886, with the architectural style described as resembling Notre Dame de Paris. The church was one of the first structures built by the French colonial government in Indochina when it opened in December 1886.

6. Next stop, food town!
Coming up next, we will have some Pho or Bun Cha/ Vietnamese Bread, you decide which one sounds best to you, but frankly, they're all so good!
You are now walking on the Street Food Paradise in the middle of the Old Quarter. We will fill you in with the best snacks in towns, such as Pillow cake (or Vietnamese crispy dumplings), Shrimp cake and a lot more… Let's eat like a Hanoian.

7. Ho Chi Minh Mausoleum
Ho Chi Minh Mausoleum is the final resting place of Ho Chi Minh, the most iconic and popular leader of Vietnam, known to his people as 'Uncle Ho'. His body is preserved here in a glass case at the Ho Chi Minh Mausoleum in central Hanoi.
At this time of the day, you will have the chance to witness the daily lowering of the Flag ceremony. This is a sacred rite for which many domestic and foreign tourists, even Hanoi people wait. Activities at Ba Dinh Square are stopped when loudspeakers begin announcing to prepare to have the flag-lowering ceremony. The flag will be lowered by an army consisting of 34 soldiers marched from the right side of the mausoleum in background song "Bác vẫn cùng chúng cháu hành quân".

8. Got some room left in your belly?
That's it, tours over! But wait, want to get some late-night snack? Inclusive of course, we'll circle back to the Old Streets and fill our belly with "duh-li-cious" sweet soup or fruits mixed with yogurt, you decide!

The food you'll enjoy on this night tour:
– Egg Coffee
– Tràng Tiền's Ice-cream
– Bò bía cake
– Phở or Bún chả
– Vietnamese Bread
– Pillow cake (Vietnamese crispy dumplings)
– Shrimp cake
– Vietnam beer
– Sweet soup or Hoa Quả Dầm (fruits mixed with yogurt)

Hanoi
Tour details
PRICE PER PERSON (USD): USD 68 / person
Valid until 31st December 2020

*Notes:
Rates vary frequently. Please contact us to get the best possible price based upon your travel period and specific touring needs.
Rates are not applied for Tet holiday period and other public holidays.
TRIP INCLUDED
Motorbike with a high-quality helmet
Insurance Cover
Tour Guide / English to Vietnamese
Female driver to drive your motorbike and answer your questions
Tour Guide Leader
Wet Weather Poncho (if required)
Hotel pick up and drop off
Coffee / Tea / Soft Drink at the meeting point
Sightseeing entrance fees
A range of Vietnamese snacks
Lunch/ Dinner unlimited amounts of authentic Vietnamese food from the menu to suit your taste
requirements including unlimited drinks (Cold Beer / Cold Soft Drink / Tea).
TRIP EXCLUDED
Gratitude / Tips to Tour Guide (recommended)
Bottled Wine and Spirits available during Lunch / Dinner
Any items not mentioned above.
Enquire now
Feel free to ask us any questions via the form below.