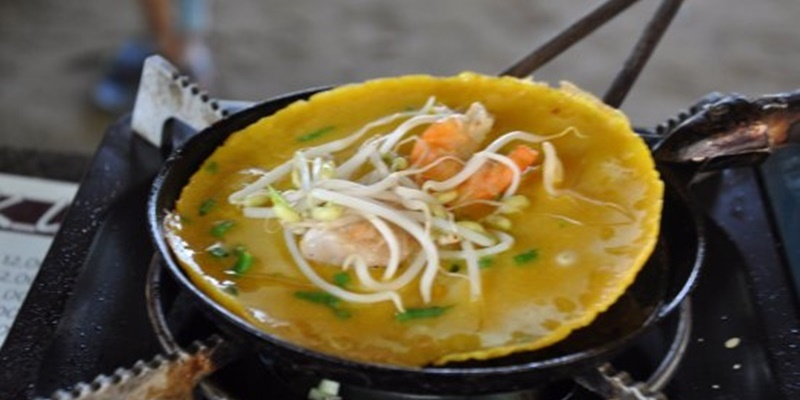 $30
Group Tour By Heaven&Earth (Maximum 12 pax per group)
(9.30 – 15.00)
We offer you more than simply a Cooking class by Grandma. You will embark on an unforgettable voyage into the heart of the Hoi An countryside and be welcomed into a family's home where you will learn to prepare the Vietnamese cuisine of this region as it has been traditionally prepared and continues to be prepared by grandmother today.
Tour summary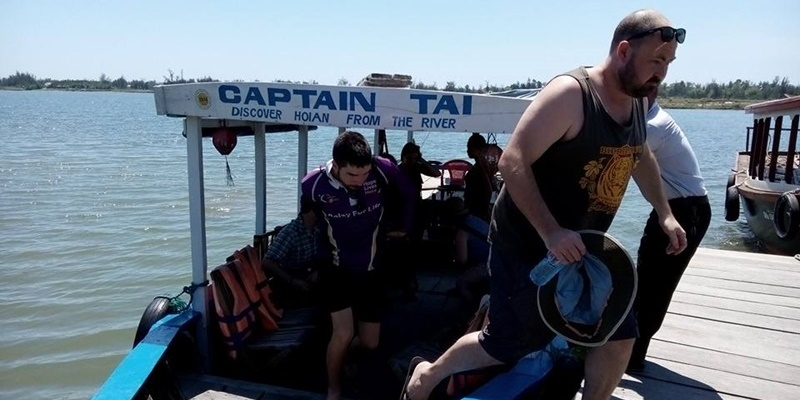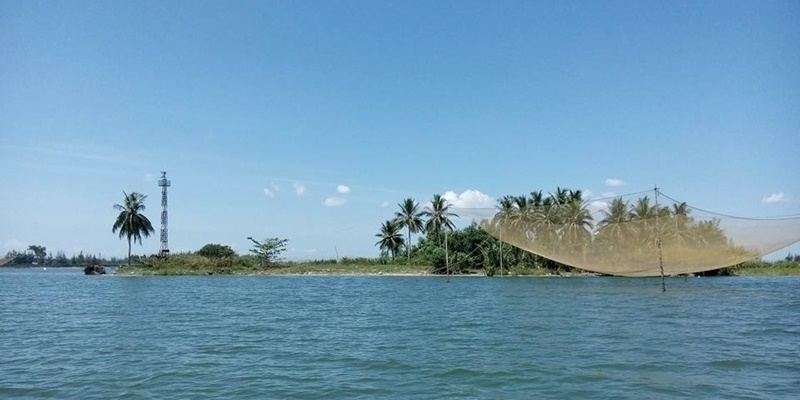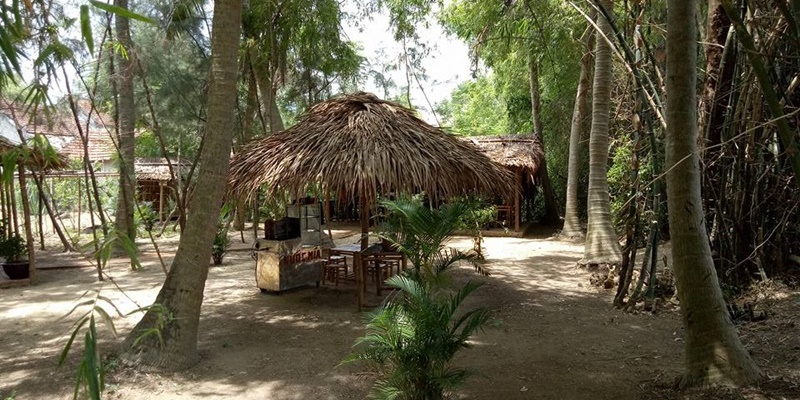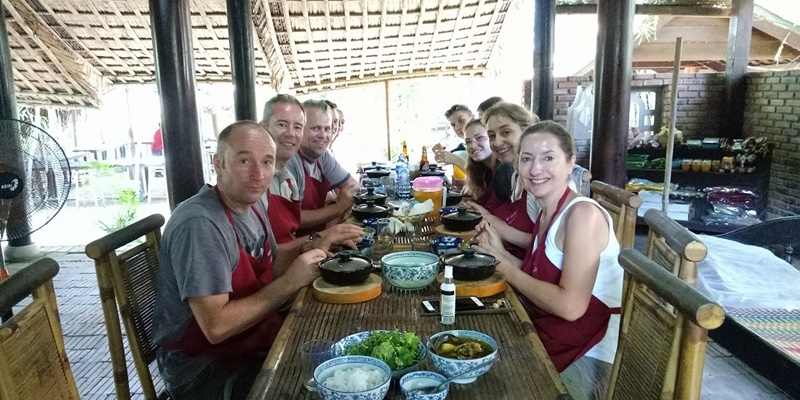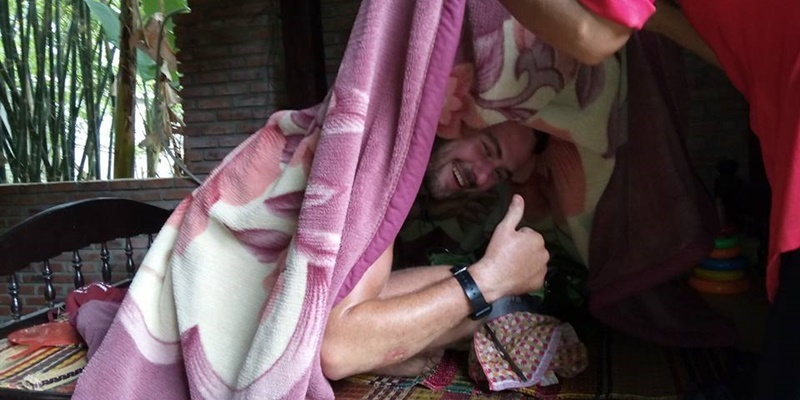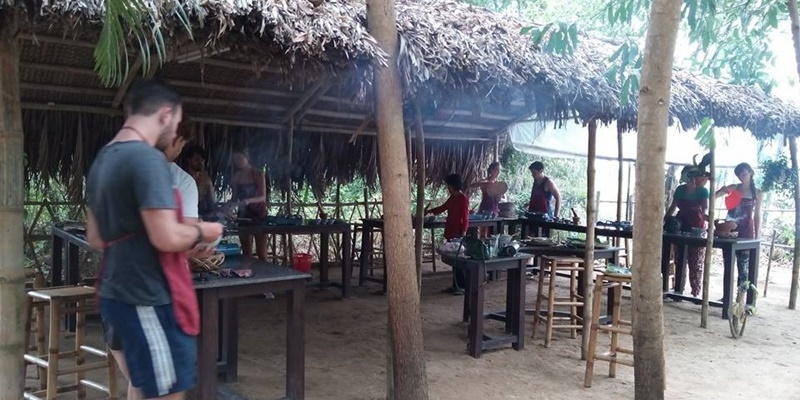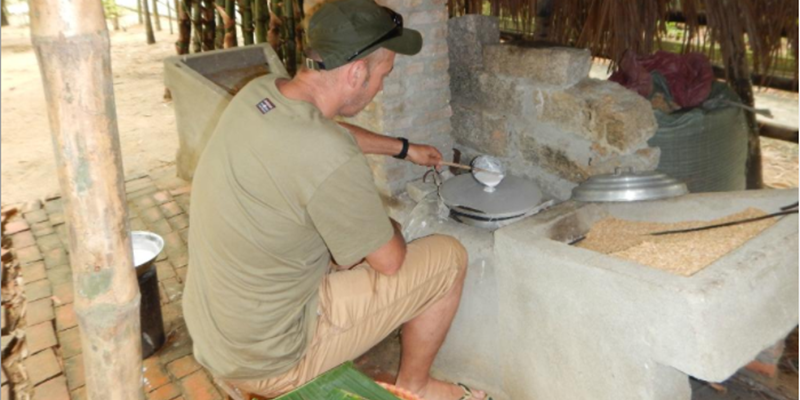 – Visit the local herbs garden.
– Make the rice milk by the traditional way.
– Make your own rice paper.
– Learn how to prepar 4 dishes
Itinerary
Day
Activities
Location

1

At 9.15 AM We will embark by boat ( about 35 minutes trip) to join a family's village on a small island on the river delta of Hoi An.

Upon your arrival, you will be served a fresh fruit juice a typical Vietnamese fruit based drink, to welcome you. While you enjoy your drink, it will be an opportunity to learn about Vietnamese countryside life and meet Grandma.

From here, we will go to my family's home where you will begin your cooking lesson. Learn how the rice paper used in "nems" is prepared, and make your own using the stone grind used by my grandmother to make rice flour, and learn how to prepare several typical dishes of this region:

 Banh Xeo (small rice flour crepes) a specialty of Hoi An.
 Grilled, marinated pork brochettes with a special sauce.
 Green papaya salad
 Fish prepared according to a local recipe.

* Vegetarian menu on request: Banh Xeo, Egg plant grilled, Green papaya sald, Mushroom and toffu clay pot.

Once the meal has been prepared, we will enjoy the meal in my grandmother's garden. You will also be served pumpkin soup and "Xí Mà" a dessert (black sesame pudding).

We will return to Hoi An by boat. Or you can refer to join Cycling in The Countryside (Afternoon) to continue heading back to Hoi An town. You see details here: http://alotravelasia.com/tours/afternoon-hoi-an-countryside-cycling-tour/

Hoi An
Tour details
Price in Group Tour: 
USD 30

/ per person

INCLUDED
 Welcome drink.
 English speaking Teacher.
 All the food for the ake the meal.
 Book of receipt (English only)
Extra- charge for pick up from your hotel $5/per person
EXCLUDED
Transfer from hotel
Additional Drink.
 Insurances.
Optional to back to Hoi An town by a Cycling Tour instead of by boat: 

$19

per person 
Enquire now
Feel free to ask us any questions via the form below.