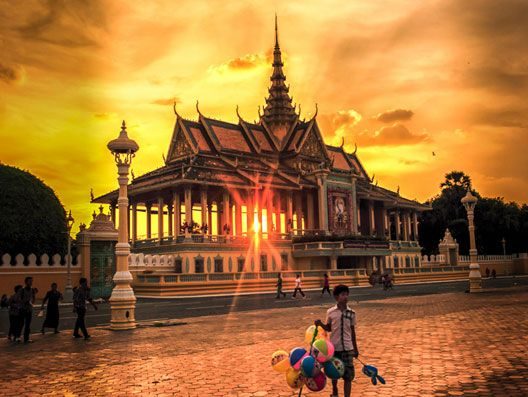 from USD 1,501
Cambodia is full of surprises. Everyone knows about the Angkor temples but the country has more to offer than that. With 13 days, go around the magical nation with us and explore the unexpected experience that you can't find anywhere in the world.
Tour summary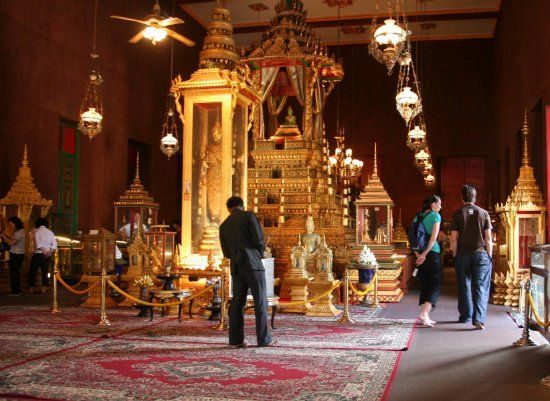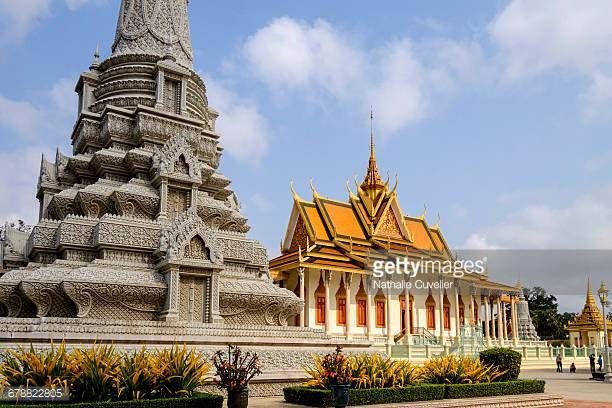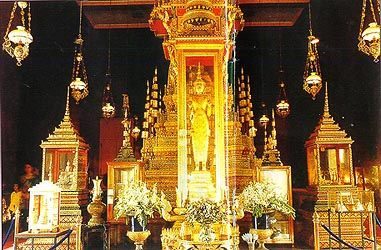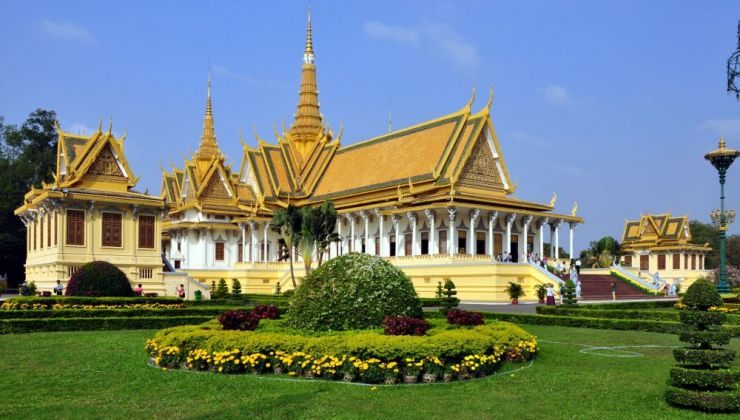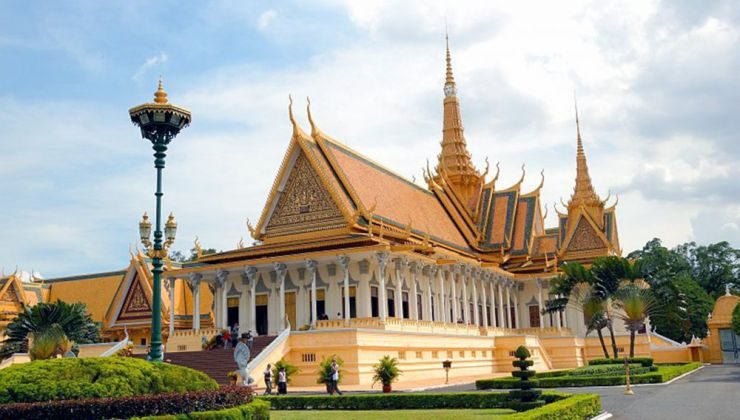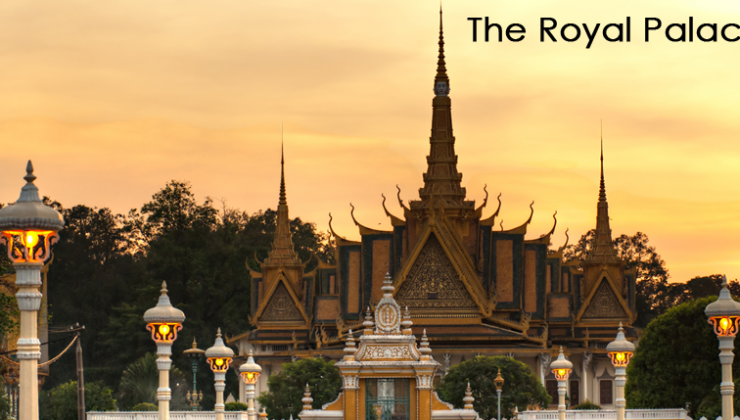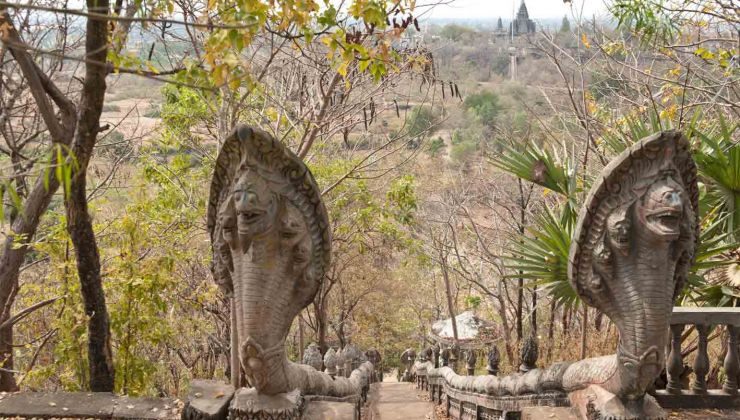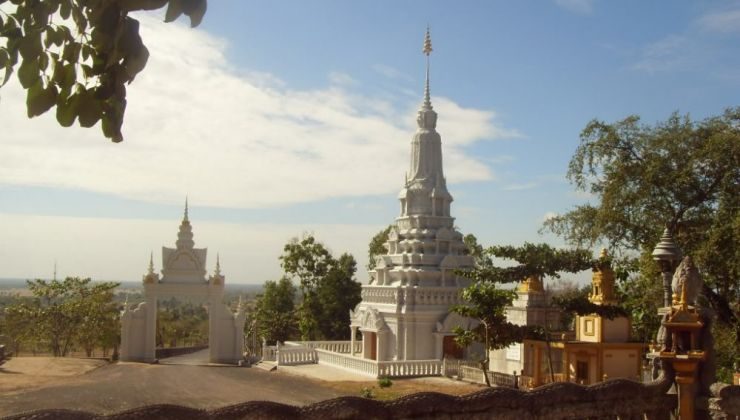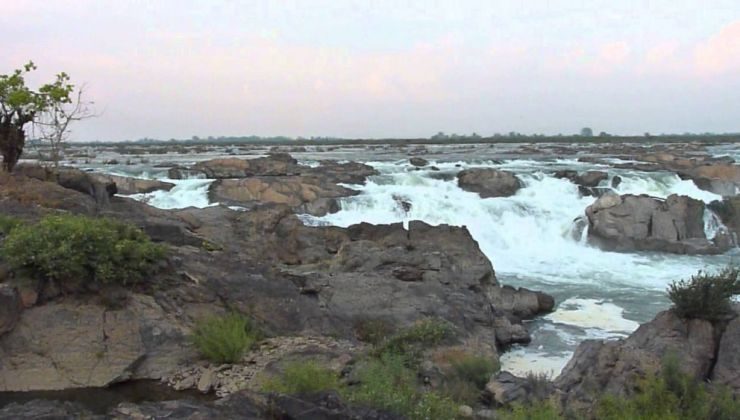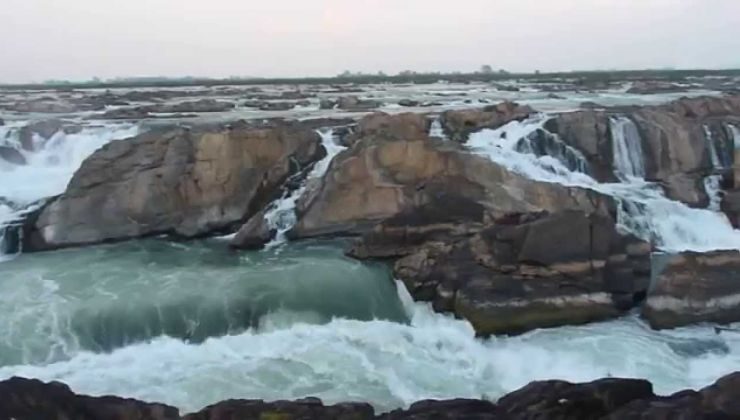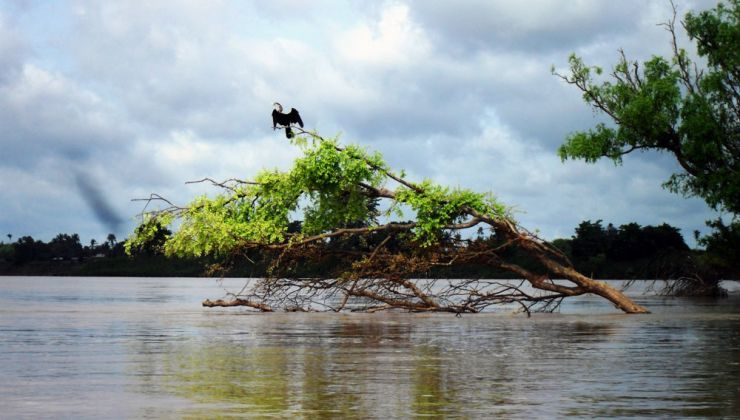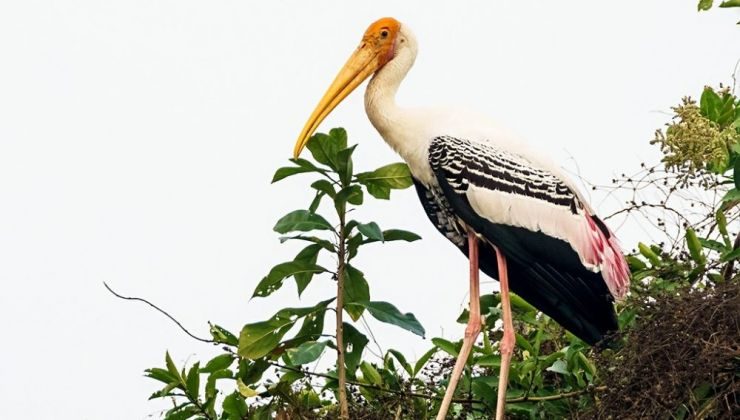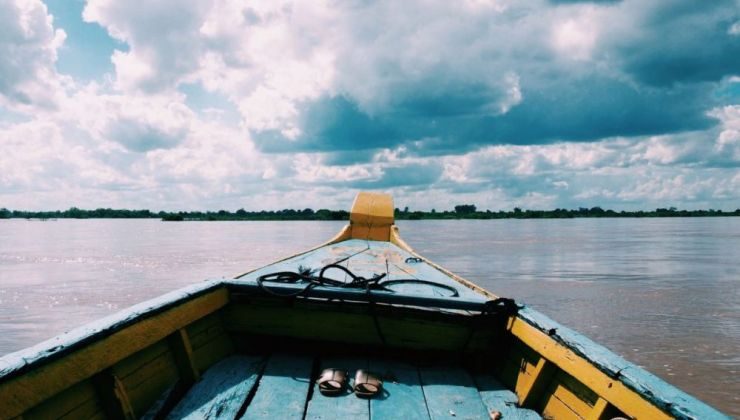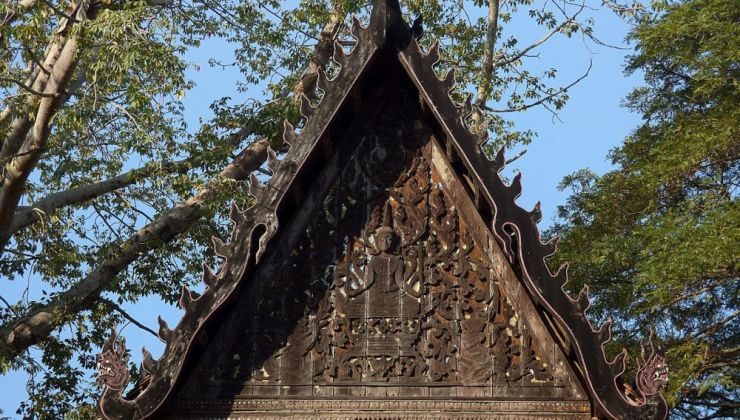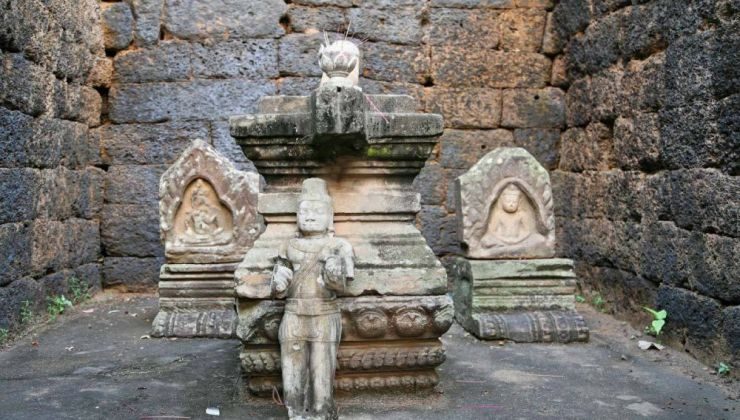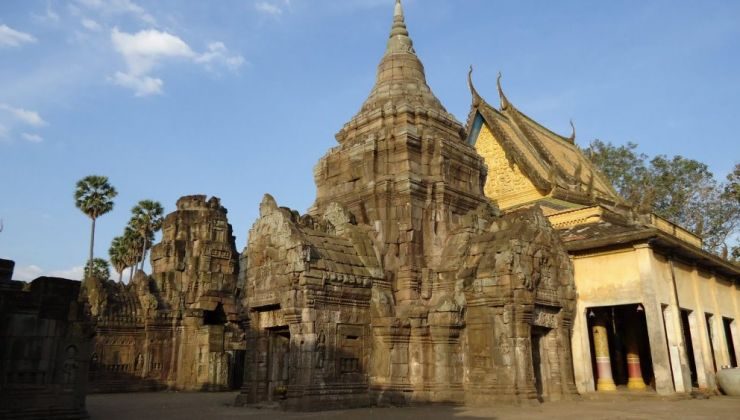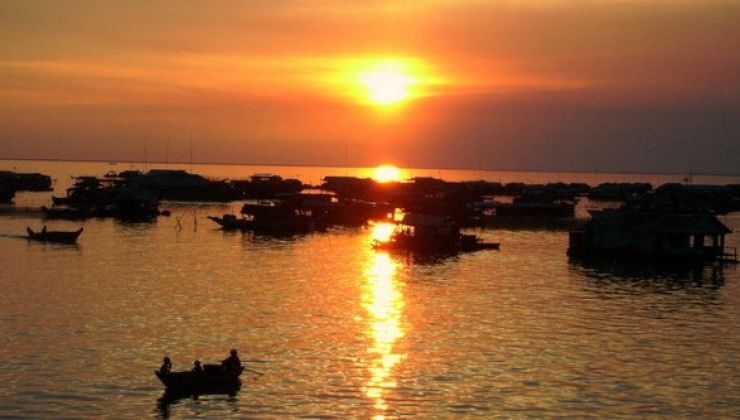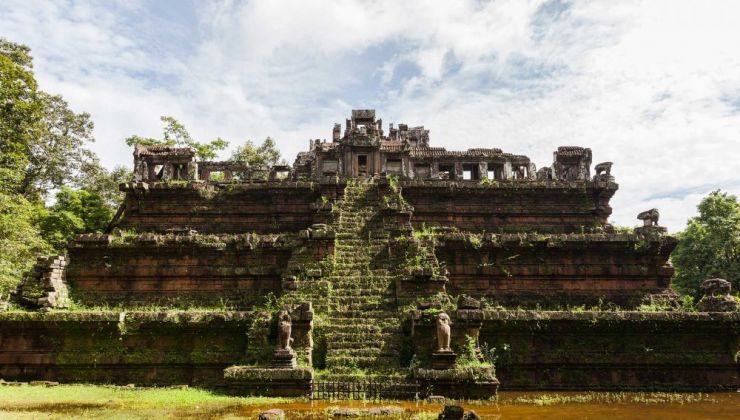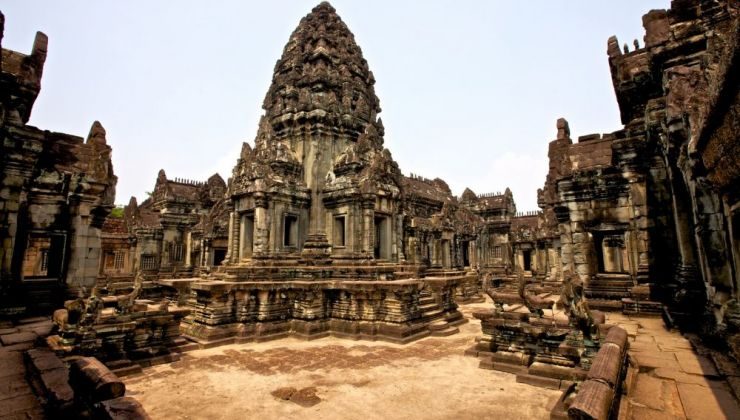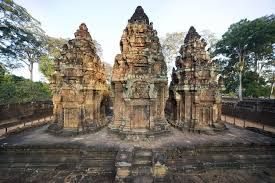 Itinerary
Day
Activities
Location

1

Day 01: Phnom Penh Arrival (D)

Pick up from the airport and transfer to the hotel check in. Star your visit Royal Palace is a royal residence now where His Majesty, the King of Cambodia, and the royal families live. it is like a small town of royal dynasties. Continue to Silver Pagoda, serves less as a functioning temple than a repository for cultural treasures such as 90 kg golden Buddha encrusted with 2086 diamonds. Finally visit Wat Phnom Temple is one of the most important pagodas in Phnom Penh and Toulsleng prison (also known as S21). Overnight at the hotel in Phnom Penh

Phnom Penh

2

Day 02: Phnom Penh –  Sre Po Village – Stung Treng – Preah RumKel (B/D)

We travel northeast towards Stung Treng stopping off at Phnom Pros and Phnom Srei, before lunch in Kratie. We now head to Sre Po Village and to the Stung Treng. Arrive in Anlung Seima we take a local boat about 1 hour to Preah Rumkel located close to the Laos border. The great Mekong waterfall, unique biodiversity, fresh water dolphin and the northern section of the Stung Treng are key highlights of this community.
Stay with local family in traditional Khmer house at Preah Rumkel

Phnom Penh - Sre Po Village - Stung Treng - Preah RumKel

3

Day 03: Preah RumKel –  Sopheak Mitt Waterfall – Ou Svay (B/L/D)

After breakfast, we will travel on local boat along Mekong River up to Laos border and you will have a chance to do a spot of dolphin watching at Anlung Cheuteal Dolphin Pool. Then we start our adventure, hiking trails to the famous Sopheak Mitt Waterfall on the Cambodia-Laos border. Continue your trip by taking a boat from Preah Rumkel village to Ou Svay village. Stay with local family in traditional Khmer house at Ou Svay.

Preah RumKel - Sopheak Mitt Waterfall - Ou Svay

4

Day 04: Ou Svay – Veun Sien – Stung Treng (B/L)

Start the kayak trip from Ou Svay, kayak through the flooded forests a Ramsar Wetlands which supports a large variety of birds along the river. Enjoy the remoteness of the area feeling completely at one with nature.

Once you began kayaking, the scenery is immediately dramatic and shows many large trees sticking out of the water with their roots grown into the direction of the Mekong currents. The small islands appear everywhere around. In the wet season the water levels are higher and you will not see many islands. After a while, you will arrive in a little community called Veun Sien. This community is incredibly poor and only accessible by boat. Your visit will certainly leave an impact here. Explore the village by foot for a while to relax. Stop near the village of Veun Sien on one of the many sandy beaches for a lunch box before see bone of Dolphin than continuing kayak trip until Koh Ky. Transfer by boat to Stung Treng, check in Le Tonle Guesthouse and rest for a while. Free time for your own, walking tours around this small city is worth to do.

Ou Svay - Veun Sien - Stung Treng

5

Day 05: Stung Treng – Krati – Koh Trong (B/L)

Leaving Stung Treng we drive to Kratie – There remains some colonial building reminds that Kratie used to be the French port on the Mekong river. On the way we stop at Kampi and we start the day with a trip on a traditional fishermen boat which takes you on a one hour cruise of the dolphin pool of Kampi. This is the largest dolphin pool on the Mekong River and the natural habitat of the critically endangered Mekong Dolphin (Irrawaddy Dolphin). We take a ferry to Koh Trong Island, which is a small island in the middle of the Mekong just opposite Kratie town. Stay overnight at the hotel in Kratie

 

Stung Treng – Krati – Koh Trong

6

Day 06: Koh Trong (B/L)

Begin your journey north by cycling around the island from the local community for our easy and peaceful 9 km ride. You will pass many traditional Khmer houses built on stilts. Keep an eye open for traditional rooftop decorations. The numbers on the top of the roof indicate the year the house was built. The narrow roads are perfectly designed for cycling with plenty of shade while simultaneously allowing you to pass close to people's homes without intruding too much on their privacy. This allows you a more in-depth look into the lives of the local people of Koh Trong. Although some villagers are shy, plenty of children and even adults will offer friendly smiles and "hellos" welcoming tourists to their island home. You will have the opportunity to plan a tree and help recultivate the once densely forested island. Stay overnight at the hotel in Kratie

Koh Trong

7

Day 07: Koh Trong – Mondukiri (B/L)

Morning we drive to Mondulkiri province. We stop at the old Wat Rokakandal temple, originally built in the late 18th / early 19th century. Hand-woven wicker crafts are sold in the restored Vihear. Look for the traditional decorations on the wooden pillars inside, the old timber monks' residence opposite, and a beautiful old stone carving on the river side of the Wat. Mondulkiri – means "Meeting of the Hills" a suitable name for such a hilly province. Stay overnight at hotel in Sen Monorom.

Koh Trong - Mondukiri

8

Day 08: Mondukiri with WWF Program –  Learn indigenous people culture and their forest (B/L/D)

7 – 7:30:                        Breakfast at local restaurant at the hotel

7:30 – 9:30:                   Travel to Trapeang Khaerm Community Forest (a) stop at Bay Chao Mountain to enjoy the view of Eastern Plains Landscape-big area of forest like sea and understand how Cambodia Government and WWF-Cambodia is working to conserve the protected areas (b) passing Pu Tang village (Indigenous people villages) to see their daily livelihood.

*Travel by motorbike/truck to forest directly from the town.

9:30 – 11:30:                  Trekking-learn community forest management (a) trekking on forest fire road block and reforestation plantation with explanation on forest management include community honey group, community resin group and community patrolling group (a) experience demonstration of how indigenous people tap liquid resin from resin tree and continue trekking to see bee comb with learning the collection technique

*There are some chances to see Sarus Crane, Giant Ibis and Greater Adjutant at forest waterholes including the wildlife footprints.

11:30 – 13:00:                Lunch on big mango tree platform, enjoy the view of water whole from the tree and rest

13:00 – 15:00:                Travel from forest to ranger station under management of Ministry of Environment to learn how law enforcement worked to protect forest and wildlife

15:00 – 16:00:                Travel back Senmonorum town

16:00 – 18:00:                Visit cultural mountain as the status of Indigenous People Culture in Mondulkiri called Dos Kromom Mountain (Girl Boob Mountain) and travel to sea forest to enjoy sunset

18:00 – 20:00:                Dinner at IP lodge with traditional menu of Bonoung people.

Overnigh at Sen Monorom

Mondukiri

9

Day 09: Mondukiri – Kompung thom (B/L)

After breakfast, Visit local market of Senmonorum town and followed by Bousra waterfall (the biggest anprovincial status waterfall). Then head to Kompong Thom. We will however be able to stop several times to stretch our legs and to take pictures. Arrive in Kompong Cham we visit Wat Nokor also called Nokor Bachey Pagoda is an 11th century Mahayana Buddhist shrine made of sandstone and laterite with a large reclining Buddha and numerous alcoves containing Buddha images. We will have lunch in a local restaurant along the way. Stay overnight at the hotel in Kompung Thom

Mondukiri - Kompung Thom

10

Day 10: Kompung Thom – Sambor Prei Kuk – Angkor Wat – Siem Reap (B/L)

Breakfast at the hotel – Visit to Sambor Prei Kuk, which is dotted with hundred Pre-Angkor styled temples. The site, part of the Chenla Kingdom, includes an area of nearly 1000 acres enclosed by double walls, and hundreds temples and towers; its construction predates Angkor Wat by several centuries, then continue to Siem Reap afterward. Afternoon, visit to the floating village of Choueng Kneas village at Tonle Sap lake, where you will take the boat to visit the way of life Cambodian poor people along with schools, restaurants, hospitals and much more floating on the great lake of Tonle sap. You many even see enterprising children floating in buckets selling soft drinks and floating pig pen. Overnight in Siem Reap.

Kompung Thom - Sambor Prei Kuk - Angkor Wat - Siem Reap

11

Day 11: Siem Reap –  Angkor Thom – Angkor Wat (B/L)

Breakfast at the hotel – This morning, we will explore wondrous ancient ruins with the South Gate of Angkor Thom, which is famous for its series of colossal human faces carved in stone, the impressive Bayon Temple, the Royal Enclosure, Phimeanakas, the Elephant Terrace, the Terrace of the Leper King, then we will visit the jungle covered temple of Ta Prohm is an incredible sight. There are enormous fig trees and gigantic creepers which embrace themselves in the stone foundations of the structure giving the impression of man's creation being reclaimed by the powerful forces of nature. Later this afternoon, we will complete our temple tours to the most complete temple of Angkor Wat. This architectural masterpiece was constructed in the 12th century and covers an area of about 210 hectares. We stroll around this massive edifice, seeing the many galleries with Colums, libraries, pavilions, courtyards and ponds full of water reflecting the towering temple. Overnight at the hotel in Seim Reap

Siem Reap - Angkor Thom - Angkor Wat

12

Day 12: Siem Reap – Banteay Srei – Banteay Samre Temple – Roluos Group (BL)

Breakfast at hotel, Heading out of town we make our way by traveling on a newly paved road to the intricately carved and well preserved temple of Banteay Srei. Along the way we make stopover at the Preah Dark village and we follow these with a visit the Banteay Samre Temple adorned with impressive relief's depicting scenes of Vishunu as well as Krishna legends. Afternoon, we to visit the Roluos Group.The monuments of Roluos, which served as the capital of Indravarman I (reigned 877-89. Preah KO erected by Indravarman I in the late 9th century dedicated by the King to his ancestors in 880. Bakong the largest and most interesting of the Roluos group temples, with his active Buddhist monastery just to the north of the east entrance. Lolei built on an islet in the center of a large reservoir (now rice fields) by Yasovarman I, the founder to the first city at Angkor. Overnight at the hotel in Siem Reap

Siem Reap - Banteay Srei - Banteay Samre Temple - Roluos Group

13

Day 13: Siem Reap (B)

After breakfast, Free and transfer to the airport for the flight departure

Siem Reap
Tour details
HOTEL LIST STANDARD OR SIMILAR

| Destinations | Superior | Deluxe | Luxury |
| --- | --- | --- | --- |
| Phnom Penh | King Grand Boutique | Sunway Hotel | Sokha Phnom Penh |
| Stung Treng | Tonle Meas | Tonle Meas | Tonle Meas |
| Kratie | Mekong Dolphine | Mekong Dolphine | Mekong Dolphine |
| Mondulkiri | Mayura Hill Resort | Mayura Hill Resort | Mayura Hill Resort |
| Kompung Thom | Glorious Hotel & Spa | Golden Chenla | Golden Chenla |
| Siem Reap | Sokha Roth Hotel | Saem Siem Reap hotel | Sarai hotel |
PACKAGE PRICE PER PERSON (USD)
Rates vary frequently. Please contact us to get the best possible price based upon your travel period and specific touring needs. Our travel consultant will help you find the best hotel deals & promotion air-fare available at your booking time.
Period: Oct 2018 – Mar 2019
| Rate /Group | 2 pax | 3 – 6 pax | 7 – 9 pax |
| --- | --- | --- | --- |
| Superior | USD 2,316 | USD 1,888 | USD 1,524 |
| Deluxe | USD2,383 | USD 1,954 | USD 1,590 |
| Luxury | USD 2,425 | USD 1,997 | USD 1,633 |
Promotion deal: 01 Apr 2018 – 30 Sep 2018
| Rate /Group | 2 pax | 3 – 6 pax | 7 – 9 pax |
| --- | --- | --- | --- |
| Superior | USD 2,294 | USD 1,865 | USD 1,501 |
| Deluxe | USD 2,323 | USD 1,894 | USD 1,530 |
| Luxury | USD 2,372 | USD 1,944 | USD 1,633 |
*** Deluxe & Luxury rate not applied for peak season please contact us for more det
[/table]
TRIP INCLUDED
Private tours with Local English speaking guide
Hotel accommodationand Homestay as metioned
A/C transport throughout the tours
All transfers with our A/C transport
Entrance fee to any applicable tourist sites
Field visit with WWF in Mondulkiri
Meals as indicated (B=breakfast, L= Lunch, D=dinner)
Boat cruise as mentioned
Cold water and towel during the trip
Government tax & Service charge
TRIP EXCLUDED
International flight ticket
Visa stamps upon arrival of $30.00 per person
Compulsory Gala Dinner on 24 Dec and 31 Dec
Other meals not mentioned
Tips & personal expenses
Laundry
Other not stated above
Travel insurance
Enquire now
Feel free to ask us any questions via the form below.