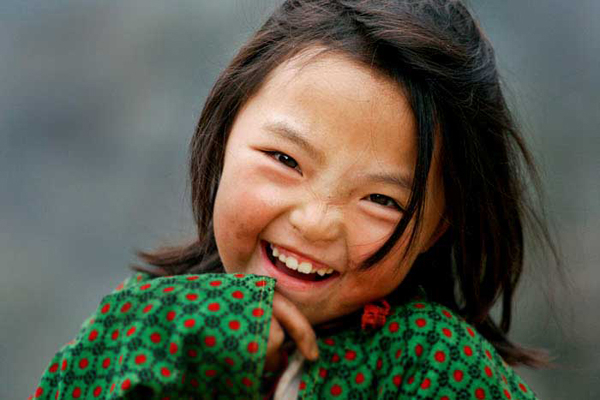 on request
ATACVN15
15 days 14 nights
Stretching over 3,200 kilometers in length with mountains, rivers, forests and long beautiful beaches, Vietnam is one of Asia's most diverse and fascinating countries.  This 15-day Chao Vietnam tour welcome you to the country's three main regions diversified in culture and nature. Start with the beauty and the natural splendor and majesty of the North to the historic charm of the Central provinces before concluding with the vibrancy of the South . Each place we've chosen is a must-try and will worth every of your time and effort. Amazed by the beauty of Halong Bay, Ninh Binh or Hai Van pass, feeling impressed by the richness in culture of Hanoi, Hue and Hoi An and surprising about the effort and hardship of Vietnam people during the world in Cu Chi tunnels are what you will get once joining with us in an adventure.
Tour summary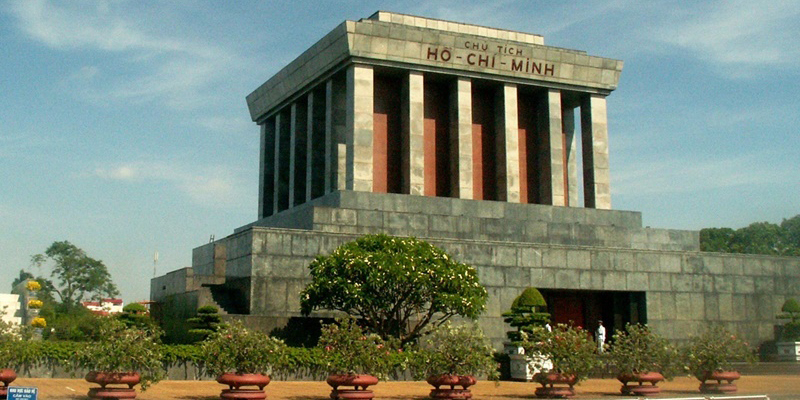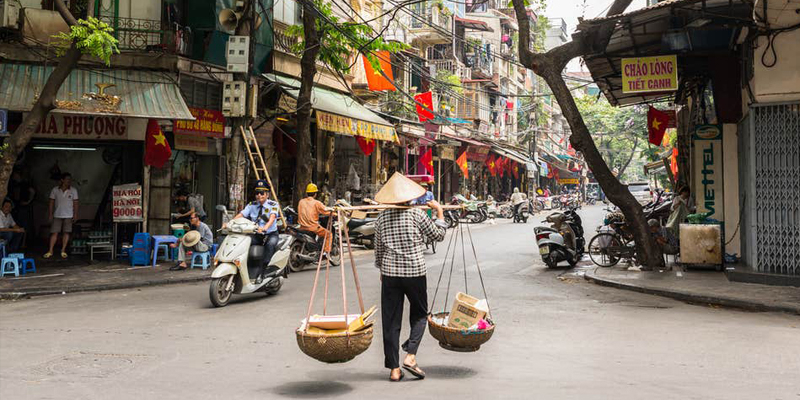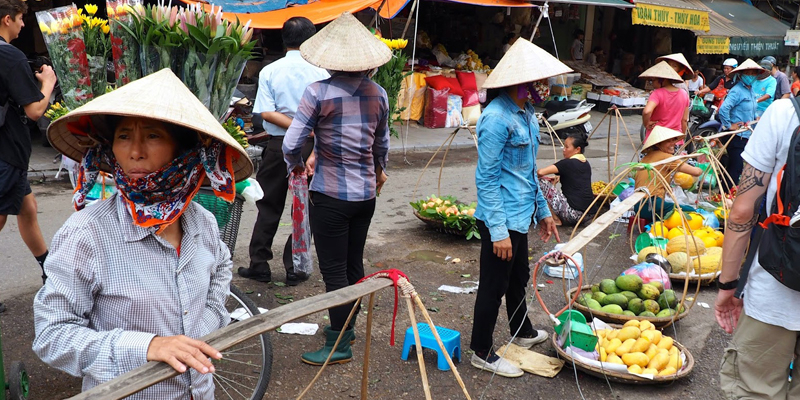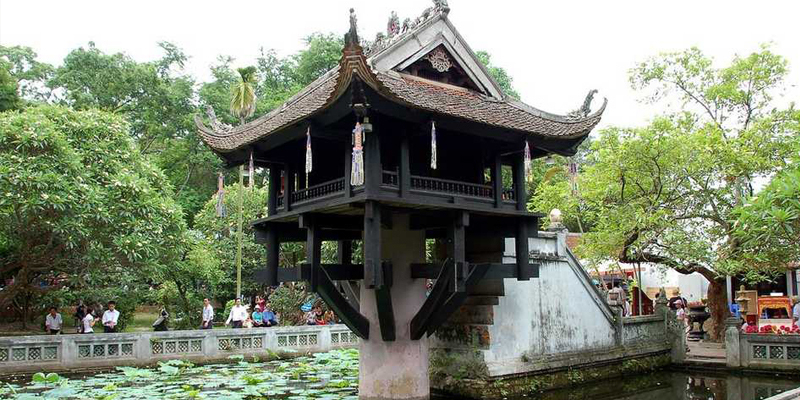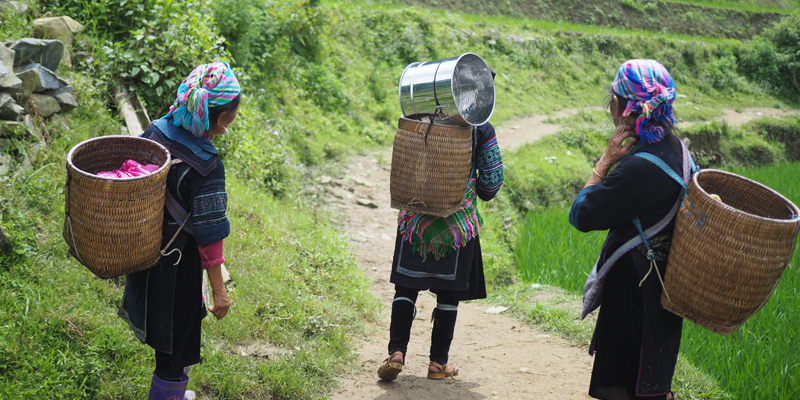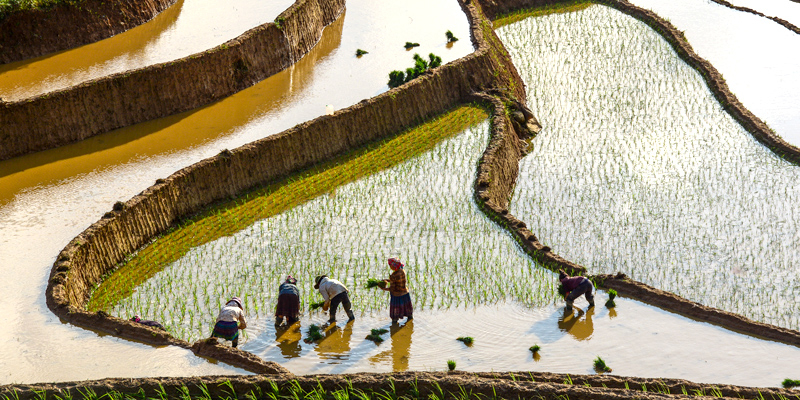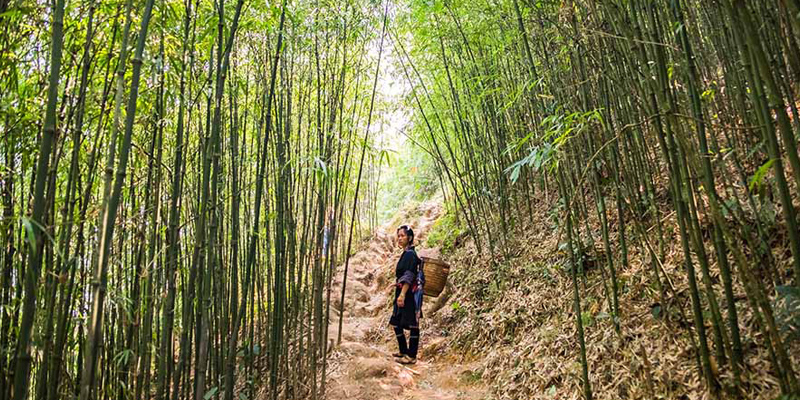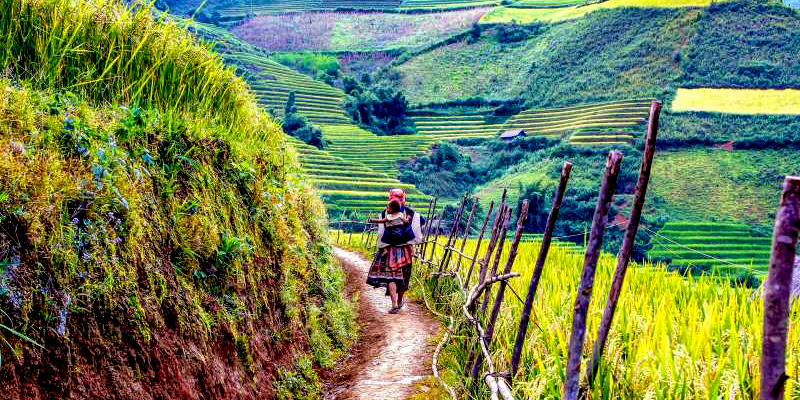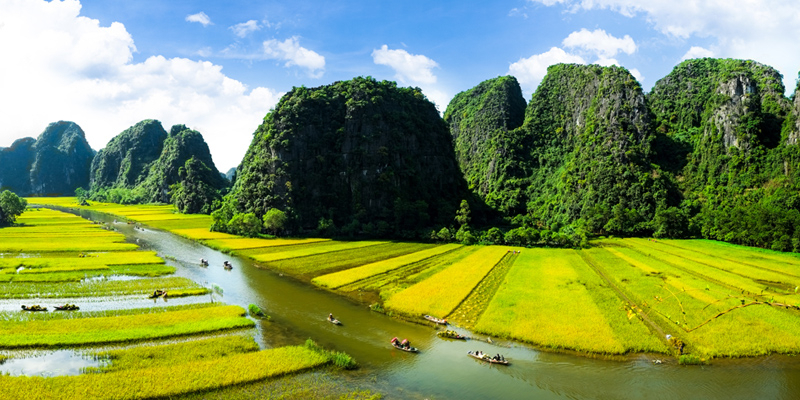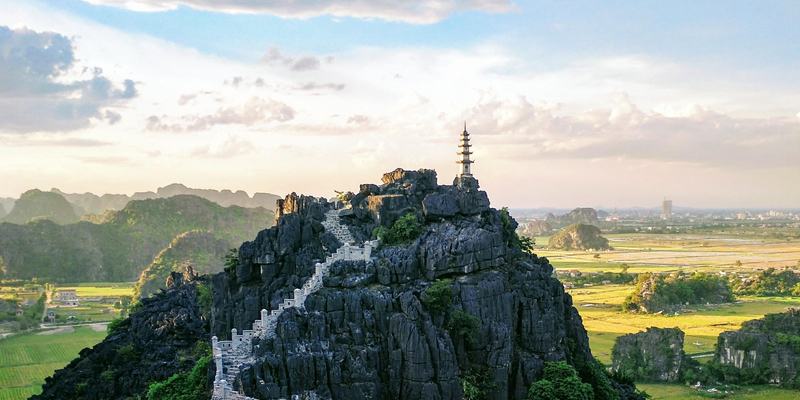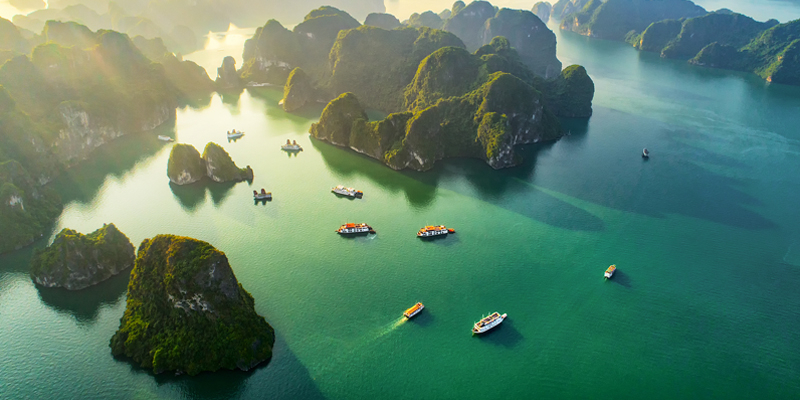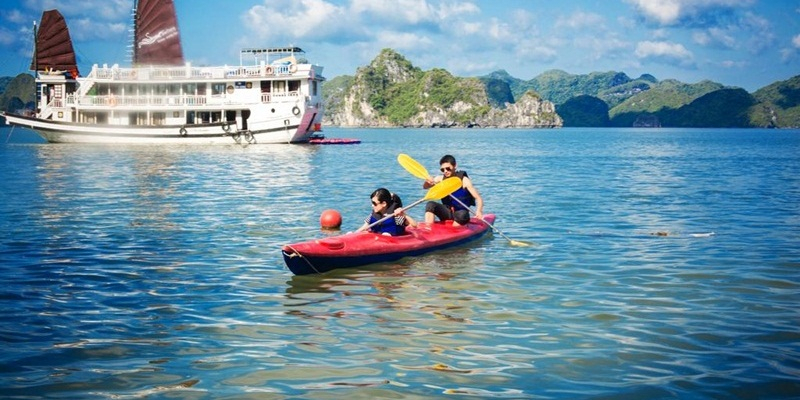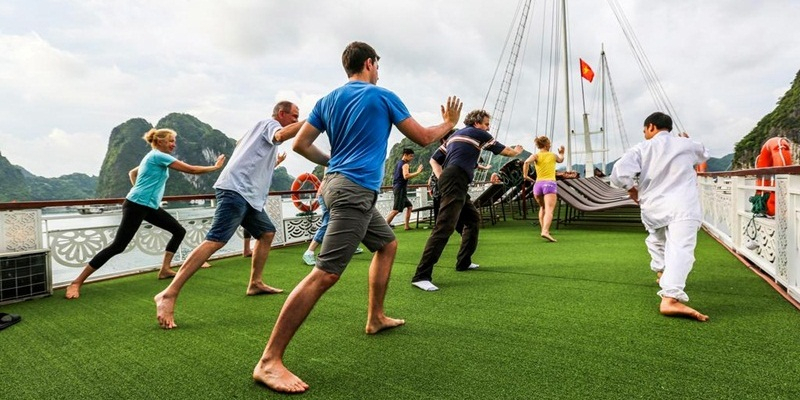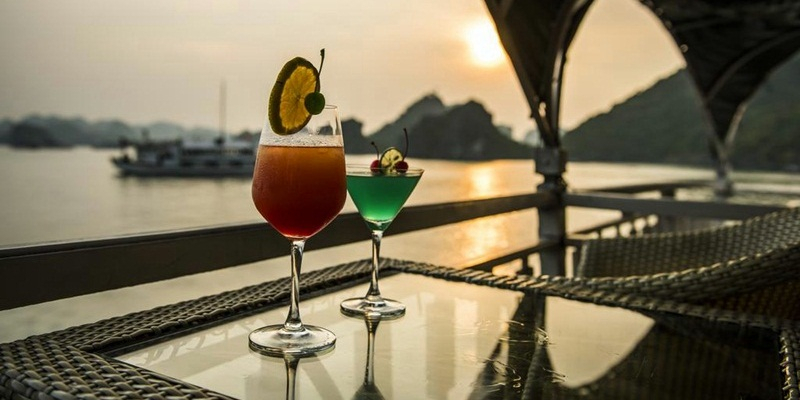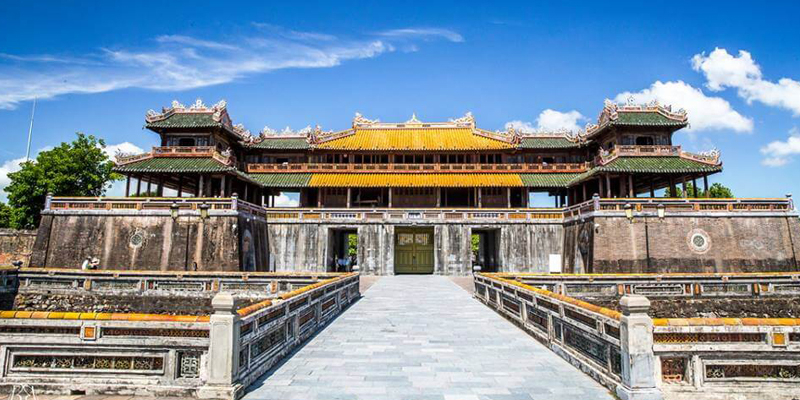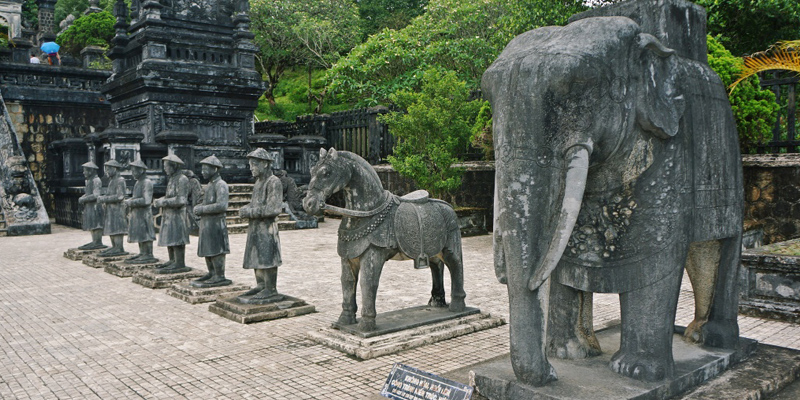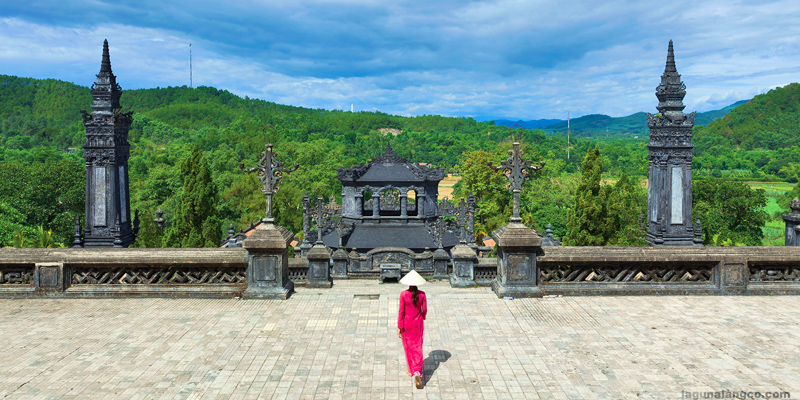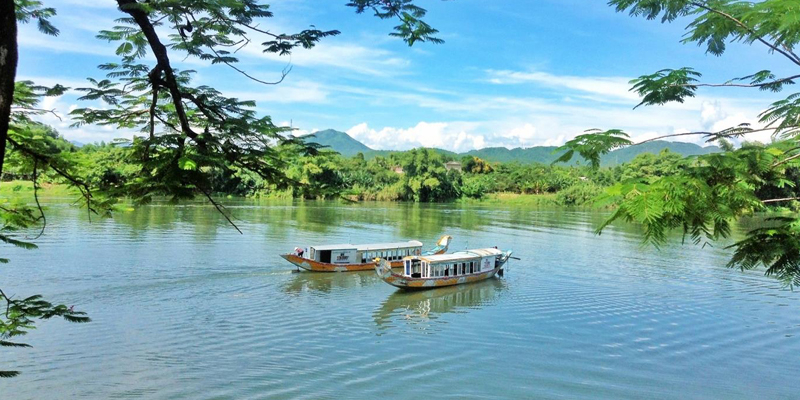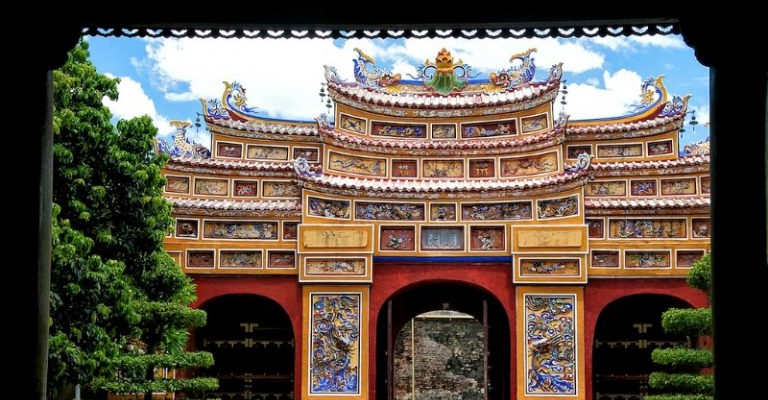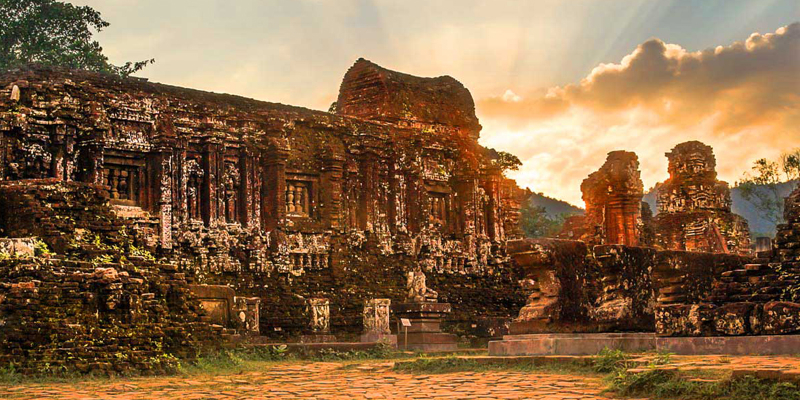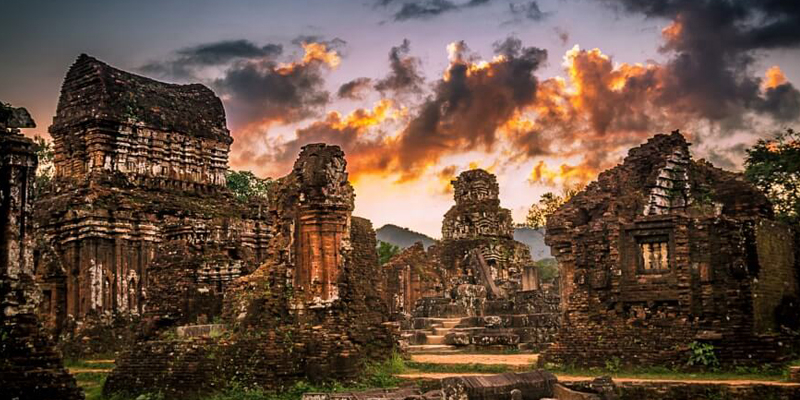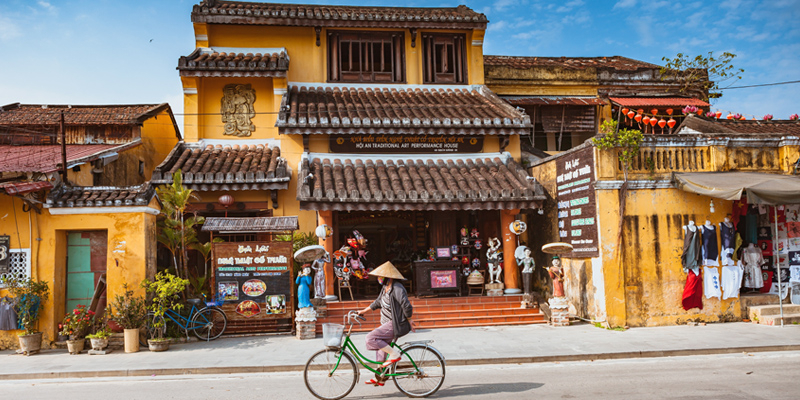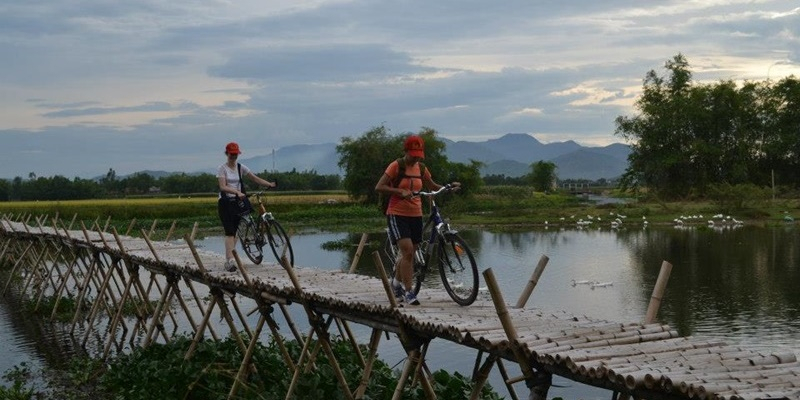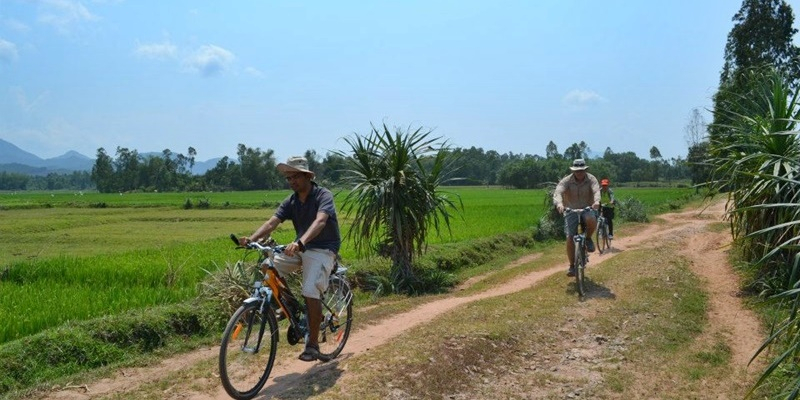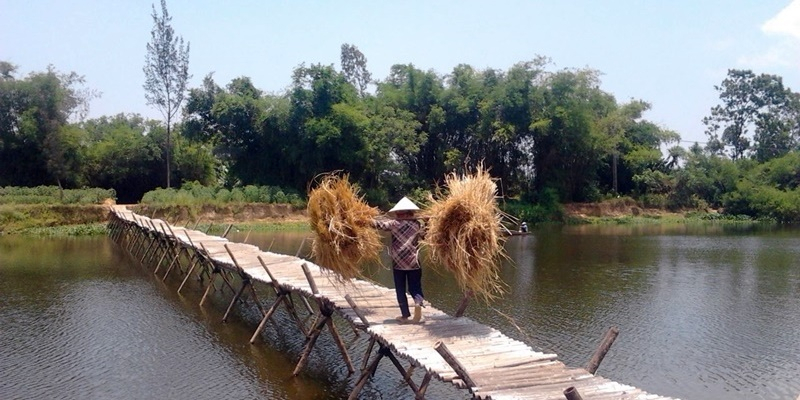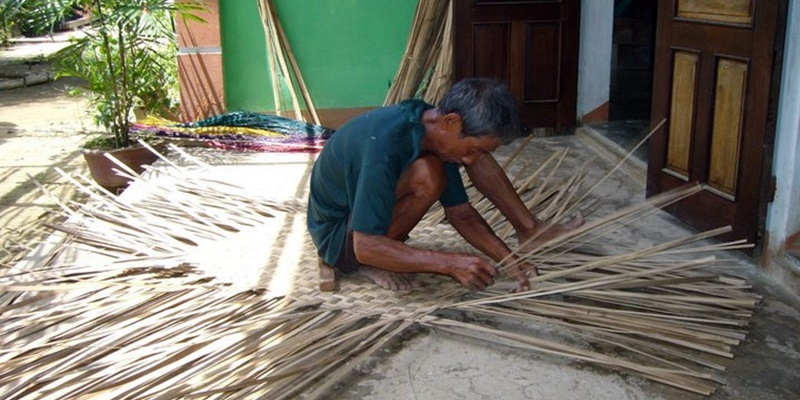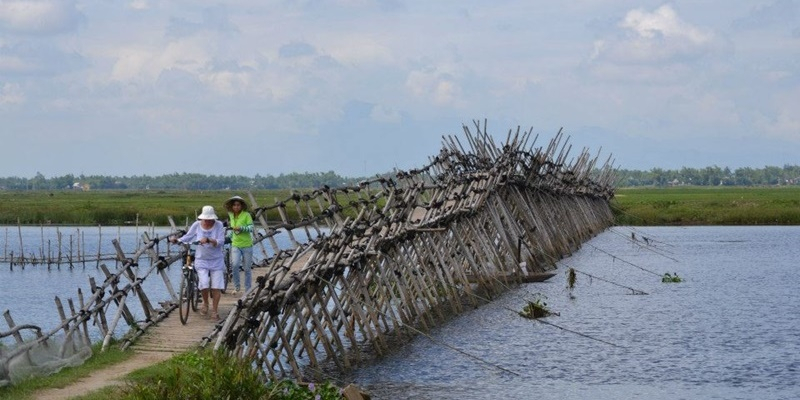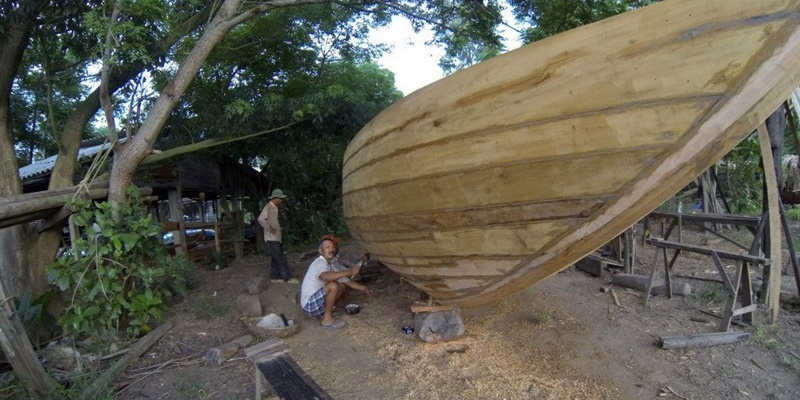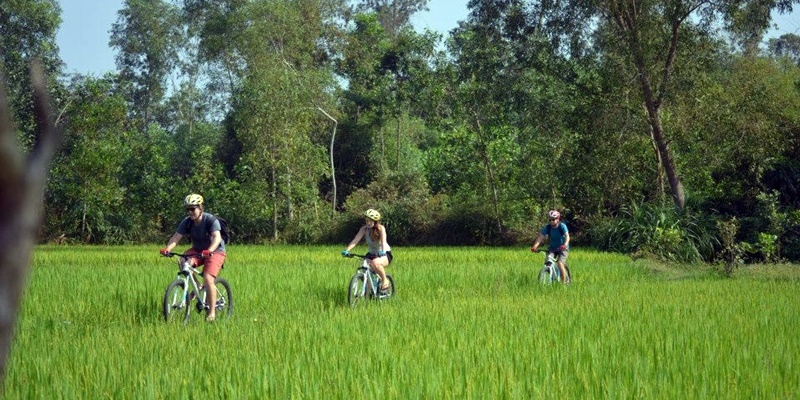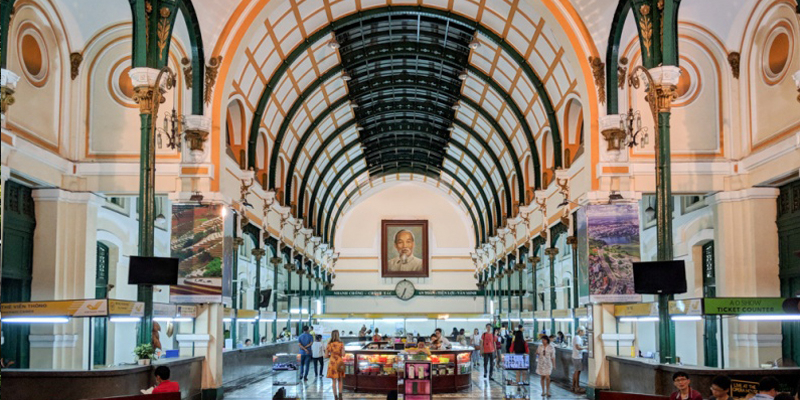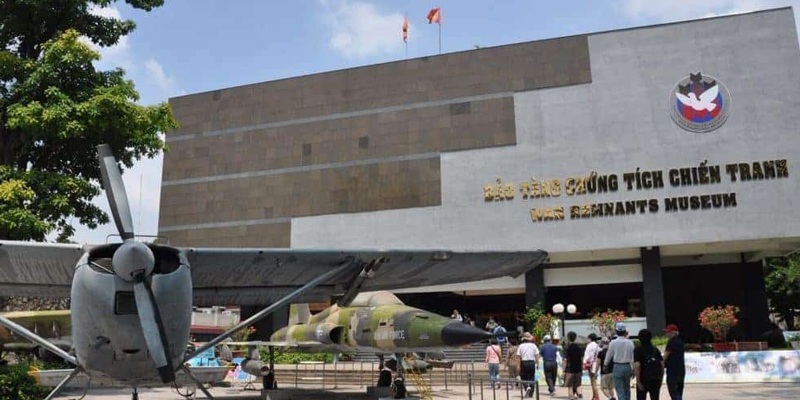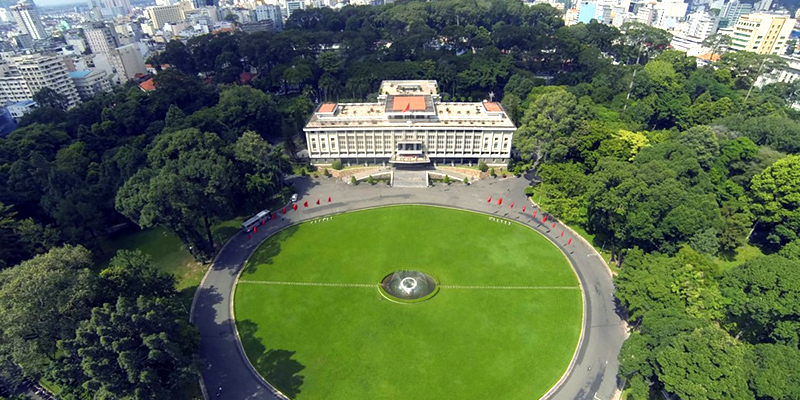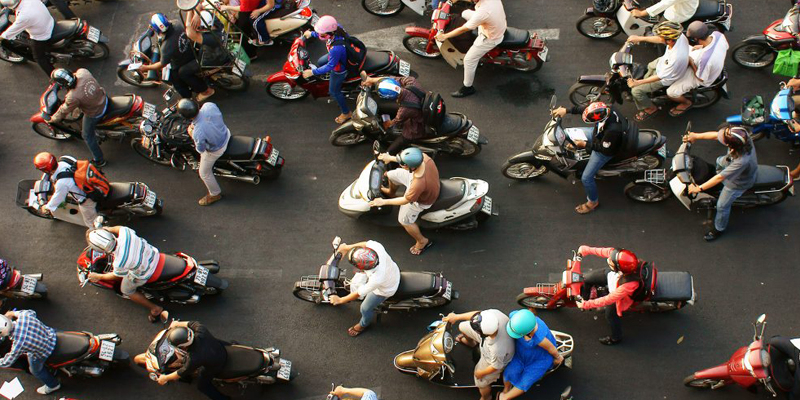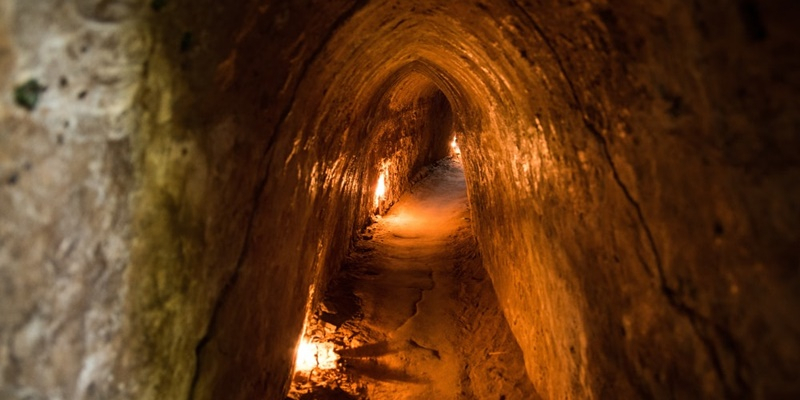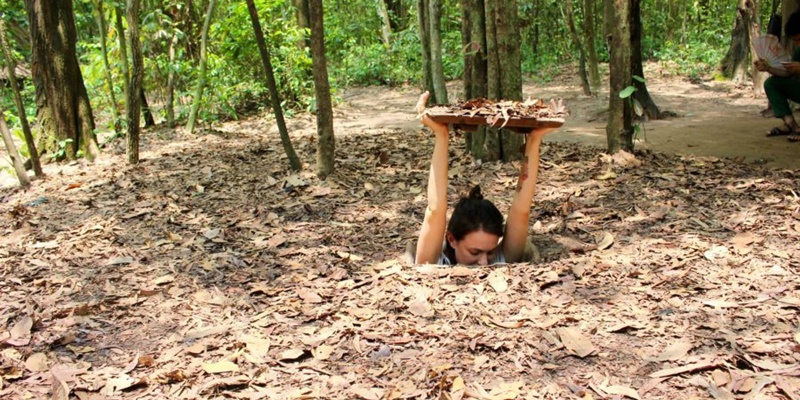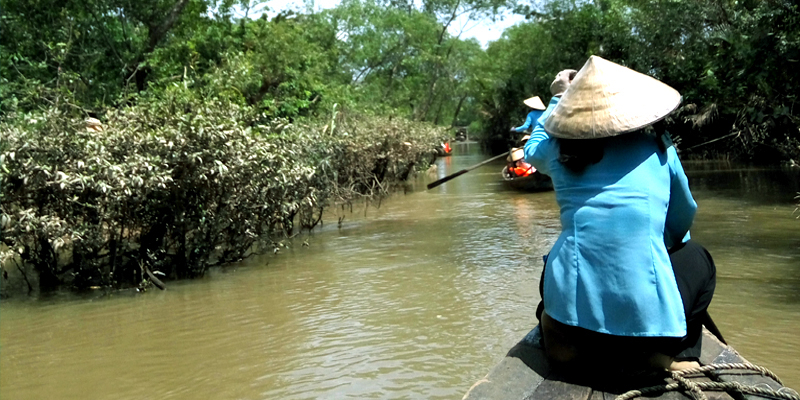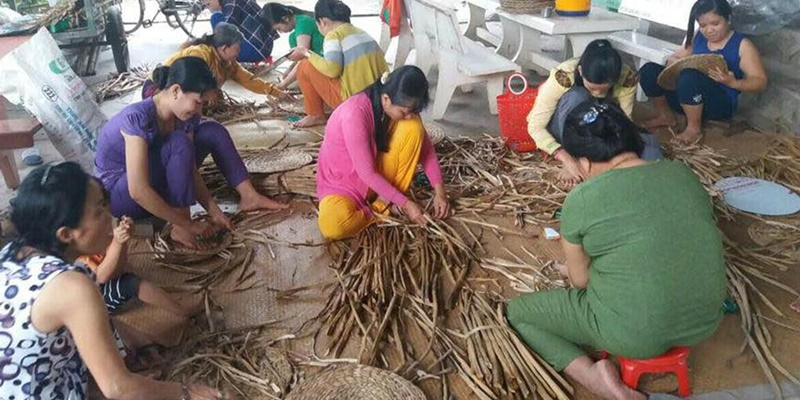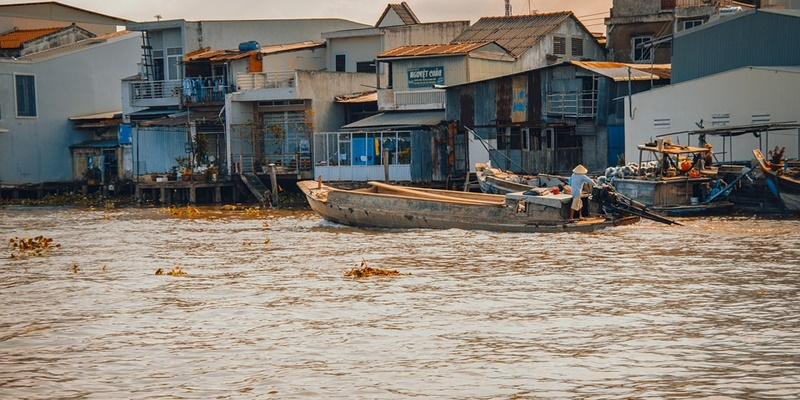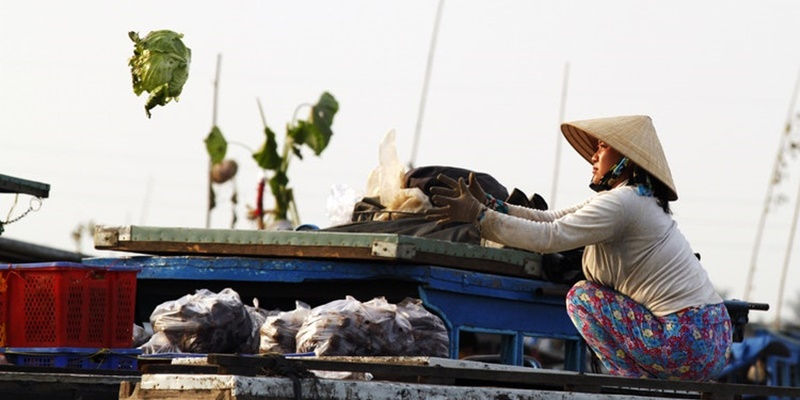 Day 1: Hanoi Arrival
Day 2: Hanoi – Ninh Binh – Hanoi
Day 3: Hanoi – city explore – Lao Cai
Day 4: Lao Cai – Sapa – trekking
Day 5: Sapa – drive to Hanoi
Day 6: Hanoi – Halong
Day 7: Ha Long – Hanoi – flight to Hue
Day 8: Hue – city explore
Day 9: Hue – My Son – Hoi An
Day 10: Hoi An – Hoi An Heritage Walking
Day 11: Hoi An Countryside Cycling
Day 12: Hoi An – Saigon – Cu Chi Tunnel
Day 13: Saigon – Cai Be Tan Phong – Can Tho
Day 14: Can Tho – Saigon
Day 15: Saigon Explore – Departure
Itinerary
Day
Activities
Location

1

Hanoi Arrival (D)

Upon landing in at the airport, greeted by our guide and driver; transfer to your hotel in the heart of the city.  Enjoy the Water Puppet show, dinner. Overnight in Hanoi.

Hanoi

2

Hanoi – Hoa Lu – Tam Coc – Mua Cave (L)

Breakfast at your hotel. By 8.00 am, picked up at your hotel in Hanoi, depart for Ninh Binh province (120km South of Hanoi) with private guide and driver. After 2.5 hours, we will visit Hoa Lu, which is once depicted the ancient capital of Viet Nam, settled up in the 10th century. Visit temples of two dynasties of Dinh and Le with a very unique architecture in the old time. Visit the excavation area beside the Le Dai Hanh temple. You experience the vestiges of Royal Palaces ground dated back 10th century. Then proceed to Mua Cave – This place attracts visitors with its many interesting stories. From on the top of the cave, you can see all the way to Tam Coc the boat trip going. Climb 500 stone steps to the top of the mountain to enjoy a stunning panoramic view of the countryside and the wonderful Ngo Dong river. Enjoy the spectacular view! After lunch at local restaurant with some specialties. Board the sampan boats (2 people share a boat) in Tam Coc dock to drift down the river among the villages, mountains and lush rice fields. Passing through 3 caves & Hang Ca – First cave, Hang Hai -Second cave, Hang Ba – Third cave to get a strange feeling. Back to Hanoi. End trip at Hanoi by late afternoon.

Hanoi

3

Hanoi – City explore – Lao Cai (L)

Breakfast at your hotel. By 8.30 am, start our full day tour to Hanoi's highlights sites including the Ho Chi Minh Complex: Ho Chi Minh Mausoleum and his stilt house, Presidential Palace and the One Pillar Pagoda (Note: Ho Chi Minh Mausoleum closes on every Monday and Friday. Remember to wear clothes that's over you knee and covers your shoulder when visiting Ho Chi Minh complex or the pagoda). Next-stop is Temple of Literature, the first university in Vietnam dated back to 1070. Enjoy lunch at KOTO restaurant. K.O.T.O, founded by Vietnamese Australian Jimmy Pham, is a non-profit organization which is run by local children who Jimmy recruited from the streets. After lunch, continue to the Ethnology Museum (close every Monday) where you can learn about all ethnic groups in Vietnam. Head back to Hoan Kiem lake for a leisure walk around of which Ngoc Son Temple and The Huc Bridge will be the must not miss. Back to the Old Quarter, you can choose to walk/ have cyclo ride or shared electrical car through the narrow streets that were famous for its specialized craft making guilds. The guild streets were named for their product or location and still bear such names nowadays…then leisure for tasting some local food before overnight train.

Guide and driver bring you to Hanoi Railway Station for an overnight train to Lao Cai. Overnight on train.

Overnight train

4

Lao Cai – Cat Cat – Y Linh Ho – Lao Chai – Ta Van (B/L/D)

Early arrive in Lao Cai station; greeted by driver, you will get tour private transfer to Sapa, which is about 30km away from Station. Nice drive with passes and rice terraces. Upon arrival, store your luggage and have breakfast at local restaurant. After breakfast, let's start our trek today. We follow a road going downhill to Cat Cat village. You will stop by a waterfall and a hydroelectric station for a while before you trek on a dirt trail through rice paddy terraces. You will also enjoy spectacular scenery while walking along a narrow river. You eventually arrive in Y Linh Ho village of Black Hmong minority, where you can take a rest while you are served lunch nearby the river. After lunch, you head Muong Hoa valley. You will pass through Lao Chai village of Black Hmong minority and then Tavan village of Giay minority by following a very popular trekking route. You will be able to take a walk to enjoy the valley view as well as swim in the river nearby. Overnight at local homestay in Ta Van
Approx: Grade 2 of 5/ 5 hours walking/ 1-hour lunch.

Sapa

5

Ta Van – Giang Ta Chai – Drive to Hanoi (B)

Once you get energy for your last day trek by having a delicious breakfast, you leave for Giang Ta Chai village of Red Dao minority. You will trek through bamboo forest, which belongs to Hoang Lien National Park. On the way you will pass by a waterfall where you will have time to take a rest and enjoy the surroundings. After the visit, you continue toward Su Pan, a small village located by the road. Here you start your journey back to Sapa by car. Free at leisure till 15.00 pm, guide and driver bring group to 139 Thach Son, Sapa to catch Good Morning Sapa bus; get-on-bus time is 15.30 PM. Tonight, you can expect to arrive Hanoi around 21.00 pm. Bring you back to your hotel in the Old Quarter. Tour ends at your hotel.
Approx: Grade 2 of 5/ 1-hour driving/ 3 hours walking

Hanoi

6

Hanoi – Halong on Cruise (-/L/D)

After breakfast, driver comes to pick you up for 3.5 hours ride through the countryside of the Red River Delta to Ha Long City. Water buffaloes, paddy fields and daily Vietnamese farmer life are on both sides of the way. Arrive Halong by mid-day. Embark your cruise, enjoy a lovely welcome drink and short introduction about the cruise, program and the crews. Enjoy lunch while cruising to magnificent parts of Halong bay, admire the fascinating formations on the way. This afternoon, you will have chance to visit a fishing village, do some kayaking, swimming or cave exploring. Back to boat for a drink on top deck while enjoying beautiful sunset over the bay. Tonight, a delicious dinner is served. Evening time is free at leisure, you can join squid fishing with the crews, playing board games or leisurely relax. Overnight on cruise.

*Note: Activities and cruising program varied depending on the cruise you choose

Halong cruise

7

Halong – Hanoi – Flight to Hue (B/L/-)

This morning, early birds may want to join a Tai Chi class on the sun deck. Take in fresh air and morning view of the bay's landscape with a cup of tea or coffee. We keep cruising to other parts of the bay before enjoy lunch while cruising back to the dock. Farewell to the lovely crews and disembark the cruise by mid-day. Driver will bring you back to Hanoi. Arrive Hanoi, our driver brings you to the Airport, take the flight to Hue.

Overnight in Hue

Hue

8

Hue City explore (L)

Be picked up at hotel around 8:00 – 8:15AM
Morning:
• Dong Ba Market to see the daily life of local people.
• Dragon boat trip to Thien Mu pagoda – The oldest pagoda in Hue city.
• Imperial Citadel – The home of Vietnam's last royal dynasty – the Nguyen Dynasty.
• Hue Royal Antiques Museum – A collection of ornaments from the Nguyen dynasty.
Afternoon:
• Lunch at local restaurant.
• Khai Dinh King's Tomb – a blend of Western and Eastern architecture.
• Minh Mang King's Tomb, one is impressed by the majesty and symmetry of the architectural constructions.
• Conical hat village
4:00: Back to your hotel.

Hue

9

Hue – My Son – Hoi An (L)

Breakfast at your hotel. This morning,  we bring you to Hoi An over beautiful Hai Van pass. Stops on the way can be arranged like Marble Mountain, Lang Co Beach, Hai Van pass (entrance fees on guests account).

Arrive Danang, lunch at secret restaurant.

After delicious lunch, we continue to My Son, visit the Sanctuary. My Son is one of the most stunning sights to see in Hoi An, Viet Nam's most important site of the ancient kingdom of Champa. Recognized as a Cultural Heritage site by UNESCO in 1999, My Son is an attractive destination for not only domestic but also international tourists to visit and learn about the culture, history, and architecture of Champa Ancient Kingdom.

After then, we go back to Hoi An, leisure for rest day. Overnight in Hoi An

Hoi An

10

Hoi An Heritage Walking (L)

Breakfast at your hotel. Today this morning, by 09.00 am, private guide comes to hotel. We have a Heritage Walking Tour in Hoi An old town. Tour includes Assembly Hall of the Fujian Chinese Congregation, Phuoc Kien assembly hall, Japanese recovered bridge and one of the most famous old houses in town, Tan Ky house. After tour, you will have free time for shopping. Hoi An is one of the best places in Vietnam to shop for souvenirs at bargain prices including silk, handicrafts, antiques and paintings. Or you can visit the numerous art and craft shops and tailors, who can produce made-to-measure clothes for yourselves.

Hoi An

11

Hoi An Countryside Cycling (L)

*Note: tour by Heaven & Earth from 8.30 to 15.00
Let's spend a day leisurely cycling though the scenic countryside of Vietnam, far from the traffic the motor scooters, and the noises the city. You will cross the islands on the Song Thu river delta using local transportation, including ferries and floating bridge. This tour will take you to discover how wooden river boats are made, learn the secret of weaving the colorful straw "Hoi An" sleeping mats Try the renowned Vietnamese basket boats . You will spend the day with first-hand contact with one of the rural inhabitant of the region, far from the usual tourist circuits. At lunchtime you will be invited into the home of a local Vietnamese family for a traditional Vietnamese meal, and learn their customs and traditions. After you have relaxed for a while under the shade of a mango tree, you will Begin your return towards Hoi An, which will take about an hour. Tour finish in Heaven & Earth office in town. Overnight in Hoi An.

Hoi An

12

Hoi An – Saigon (L)

Leisure for beach relaxing until departure time. We bring you to the Airport, take the flight to Saigon.

This afternoon, let's drive to the outskirts of the city to Cu Chi to witness the tremendous work done by V.C and guerrilla fighters during the Vietnam war, the complicated network of tunnels that remains to these days. Upon arrival, you will have some short introduction followed by introductory video about how the tunnels were constructed and how the people survived in the harsh conditions of the wartime. Then, spend your time to explore the remaining area and tunnel systems which included the special constructed living areas with kitchens, bedrooms side by side with other martial facilities like storage, weapons factories, field hospitals, and command centers helping whoever lives inside the tunnels meet their basic needs. Besides, there are also many hidden trap doors and dangerous traps within the maze-like tunnels for security purpose during the war. Break time for relax or time for those who want to try the real shooting gun (on guests' account). Back to Saigon by mid-day.

Overnight in Saigon

Saigon

13

Saigon – Cai Be Tan Phong – Can Tho (L)

This morning, by 8 am, private driver and guide come to hotel to pick up, we depart for Cai Be. The program will start with the visit of Cai Be floating market. Then, an optional stop can be made at local workshops where you can see how to make rice paper, coconut candy and pop-rice, popcorn… Come to Tân Phong island, have a biking trip on village paths will be so amazing to bike on village paths to see the local farms, houses, real life and the ancestral ways to pick up fruits in Mekong Delta.. and rowing boat on small canals in 30 minutes to the local houses where we can see how they making rice-net for spring-rolls, sewing coconut-leaves for cottage roof and specially we can see how to wave the dried water-hyacinth to make many products: baskets, bags, hats, wallets, shoes… Lunch can be served at Ut Trinh home. After lunch, we can walk around and then we will enjoy some kinds of fruits when listening to the traditional music. The cruise will end at Vinh Long city where our awaited driver will bring you onward to Can Tho. Arrive Can Tho in the afternoon and rest at leisure explore the city. Overnight in Can Tho.

Can Tho

14

Floating Market – Saigon (L)

Breakfast at your hotel. Early wake up this morning. This morning, we bring you to pier take the boat ride on Mekong River which is the longest and most prosperous in Asia, visit the famous floating market Cai Rang, where you can see the daily life and local people selling their products on boats. Then cruising to small cannels to visit one of the local family and their orchard, taste tropical fruits, green tea. (Note: The floating markets in the Mekong Delta are no tourist markets but wholesale markets where produce of the Mekong Delta like fruits and vegetables are traded. For this reason the number of boats on the market fluctuates depending on harvesting seasons and market demand. Furthermore, modern wholesale markets are becoming more popular in Vietnam. This can result in decreasing numbers of boats being present on the markets.) Take back to pier. By mid-day, we start our journey back to Saigon, lunch on the way. Tour ends at your hotel in Saigon by afternoon.

Saigon

15

City explore, departure (L)

Breakfast at your hotel. This morning, by 8 am, private guide and driver come to pick up at your hotel. Visit Notre Dame Cathedral, Saigon Post Office, Reunification Palace, War Remnants Museum is the most popular tourist attraction in Ho Chi Minh City. The Jade Emperor Pagoda or Phuoc Hai pagoda, was built by the city's Cantonese community at the beginning of the 20th century.

Vietnamese market is almost a sign of Vietnam. These vendors sell variety of products, such as seafood, vegetable, daily tools, and clothes. You can find everything in Vietnamese market with affordable price. Leisure for shopping or tasting Saigon food until departure time, we bring you to the airport, good bye

L
Tour details
Price: on request
HOTEL LIST STANDARD OR SIMILAR

| Destinations | Superior | Deluxe | Luxury |
| --- | --- | --- | --- |
| Hanoi | Bonsella Hotel – deluxe room | La Siesta Hotel – Deluxe room | Apricot Hotel – Sketch room |
| Sapa | Golden Rice Ta Van Homestay  -private bungalow | Eco Hill Homestay – private bungalow | Eco Hill Homestay – private bungalow |
| Halong Bay | Swan Cruise / Renea Cruise | V'spirit Premium / Paradise Luxury Cruise / La Regina Cruise | President Cruise / Paradise Luxury Elegance Cruise |
| Hoi an  | Royal Riverside Spa & Resort | Silk Village Resort | La Siesta Hotel |
| Hue | Scarlet Boutique Hotel | Eldora Hotel | Vinpearl Hue |
| Saigon | Sanouva Hotel / Avanti Hotel | Orchid Hotel / Silverland Sakyo | Nikko |
| Can Tho | Mekong Rustic Homestay / Anh Dao Mekong Hotel | TTC Can Tho Premium | Vinpearl Can Tho |
TRIP INCLUDED
Local English speaking tour guides

Accommodation in double / twin share with daily breakfast

Shared and private transfers while on tour (A/C)

Entrance fees during guided time

Meals as indicated on itinerary: B – Breakfast; L – Lunch; D – Dinner

Train tickets Hanoi – Lao Cai in sharing cabin 4 berth

Bus ticket Sapa – Hanoi in sleeping-seat bus

Local Airplane Ticket by Vietnam Airline – Economic class with 20 kg Checked luggage + 7kg hand bag
Boating, cycling fee
TRIP EXCLUDED
Visa and visa arrangement fee

International airfare and airport taxes

Meals not indicated on itinerary

Transfer not mentioned

Travel insurance

Personal expenses (tips, gratuities, …)
Enquire now
Feel free to ask us any questions via the form below.