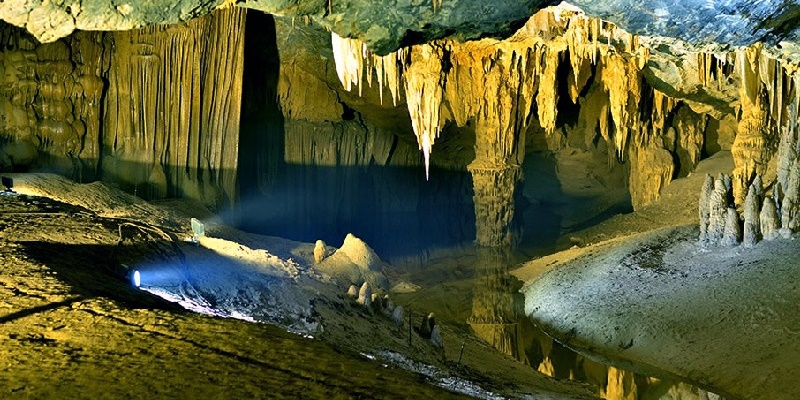 $62
This Breathing Forest Eco Tour is the only tour that takes you deep into both cave and jungle. Start by visiting paradise cave, then have lunch in the local restaurant. Take a dip in the blue pond, then hold onto ropes, and climb ladders to get to a magnificent waterfall which boasts fantastic views of the mountainous area. The ECO PART of this tour gives you a first hand look at endangered species in their natural habitat. On this tour, you can learn more about the species unique to Phong Nha Ke Bang National Park.
Tour summary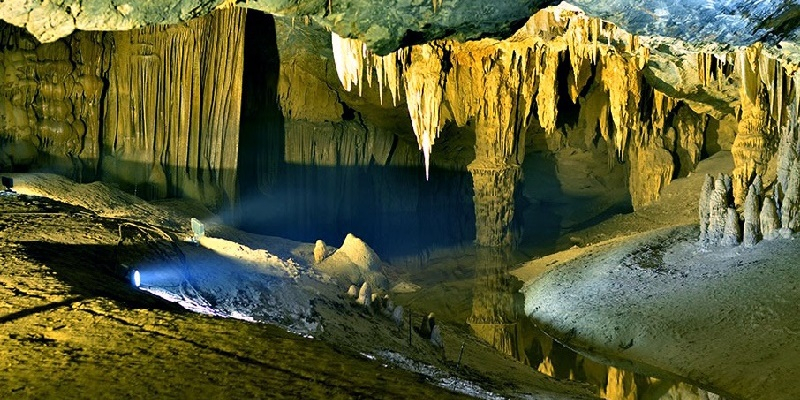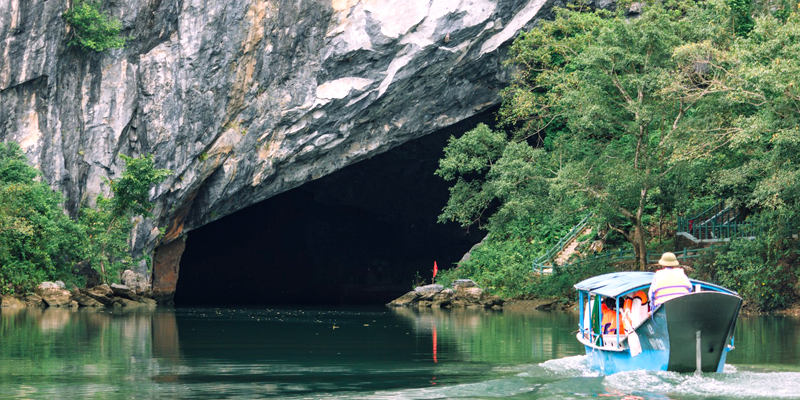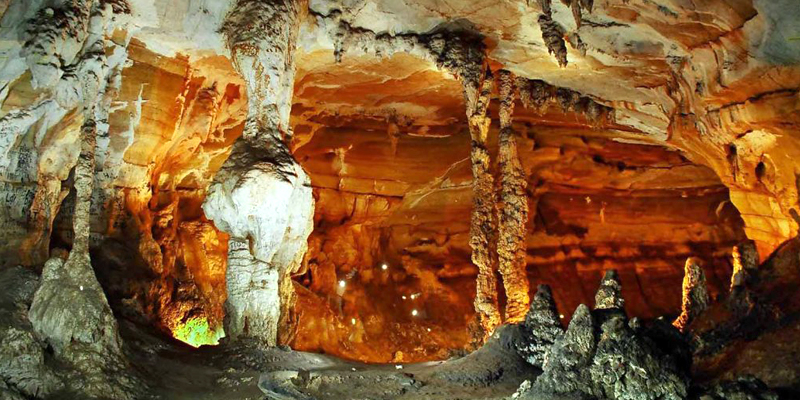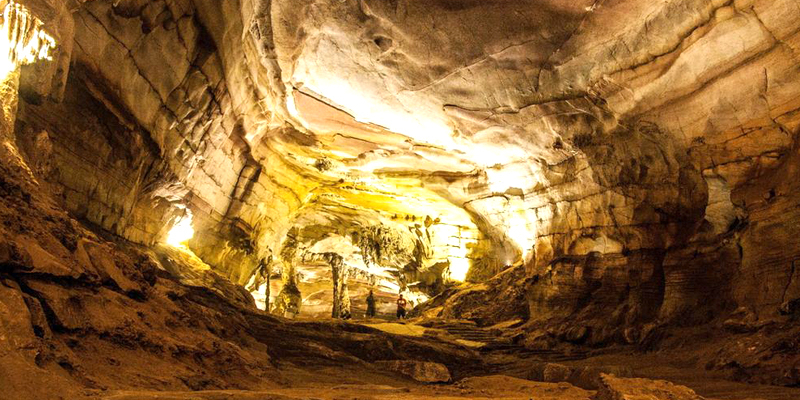 Day Trip: Phong Nha/ Dong Hoi – Paradise Cave – Jungle – Phong Nha/ Dong Hoi
Itinerary
Day
Activities
Location

1

07:45- 08:00: Our car and tour guide will pick up guests in Dong Hoi and drive you to Paradise cave – the longest dry cave in Asia (located in Phong Nha – Ke bang National Park's core zone). It is approximately 75 km from Dong Hoi and an 80 minute drive). (Or 8:45-9:10: Our driver will pick you up at your hotel in Phong Nha village, then transfer you to Paradise Cave – the longest dry cave in Asia (located in Phong Nha – Ke bang National Park's core zone).
You will then be taken by golf cart (1.6km) from the main gate through the jungle, to where you will then climb to the mouth of the cave; a climb that boasts spectacular views of the mountainous region around the cave. You will then have over an hour to explore inside of the cave at your leisure.
12:30: Arrive to and have lunch in the local restaurant.  Here, you can relax in the shade while you eat.
13:00 When you are finished lunch, you are free to swim in the pond to cool off and reinvigorate after eating. You may put on your waterproof trekking shoes to wade into the water.
13:30 You will be provided with safety gear and our trek to the waterfall will begin. You will be given information of the wildlife and geography of the area by you guide. This path will take you past permission points for regular visitors. During this trek, you will have to hold onto ropes to take you over the uneven terrain through the jungle. *At this point, you may choose to take an easier path on more level ground and meet the group at the bottom of the waterfall.* You will then begin your steep descent of the bottom of the waterfall. You will be taken to the exclusive access point where you can sit in the waterfall pools of rushing water.
15:00 You will then be taken up the side of the waterfall. You will have to use ropes to climb over the boulders and wooden ladders. This climb will take you to the top of the waterfall where you can take a moment to rest and take photos of the picturesque views of the surrounding mountainous region. Then, the leisurely hike back will begin.
15:30 Trek to the clear blue Vang Anh cascade pool where you can swim and relax after your trek while taking in the natural beauty surrounding you.
15:30 Your journey back to Dong hoi city or Phong Nha village will begin. Your tour ends when you will be dropped off at your hotel.
Tour details
PACKAGE PRICE PER PERSON  (USD)
IN GROUP TOUR:     USD 60
Valid from 1st January –  31st December 2019
THIS IS A NEW TOUR. There is a 4 person minimum required to conduct this tour. Please ask one of our sales representatives for availability.
INCLUSIONS
Free pick up from your hotel in Dong Hoi/ Phong Nha
Free luggage storage in our Dong Hoi office –or- take it with you in our van (limited quantity; contact us to reserve)
Pick up and drop off by van in Dong Hoi city or Phong Nha village.
Vietnamese or English speaking guide
Drinking water
Lunch (Vietnamese style dish)
Entrance tickets
Golfcart transfer
Equipment (helmet, binoculars, trekking shoes)
Travel insurance
EXCLUSIONS
Personal expense, tips and gratuities
Other services not mentioned above
Tax
Enquire now
Feel free to ask us any questions via the form below.