Strolling in the streets of Hanoi and want to have a real nice place to have a fresh drinks in summer or warm cup of coffee in winter, ALO Travel Asia has the full list of cool coffee and tea house for you to check it out. Either you want a quiet place to chill or a cool environment to chit chat with friends, we have them all here for your convenience!
Cong Trang Tien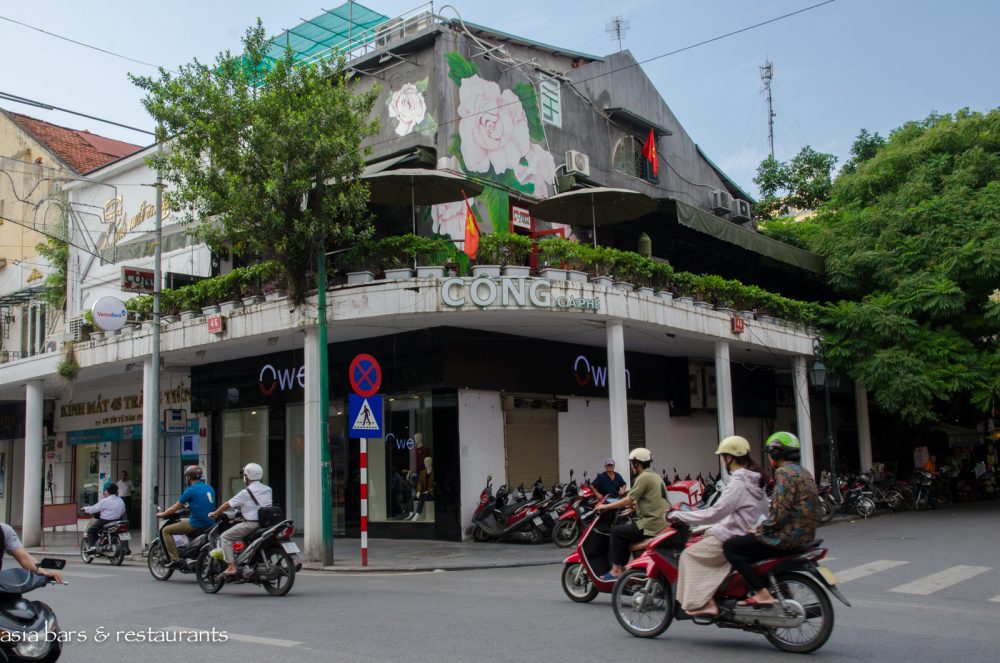 One of the coffee shop in Cong Café's chain,  Cong Trang Tien is always the hottest spots of the capital, since the grand opening. Up until 22.00 pm, new guests still come for drinks and view. To sit in a balcony outside with view of Trang Tien street, guests even have to be in a queue waiting for their turns.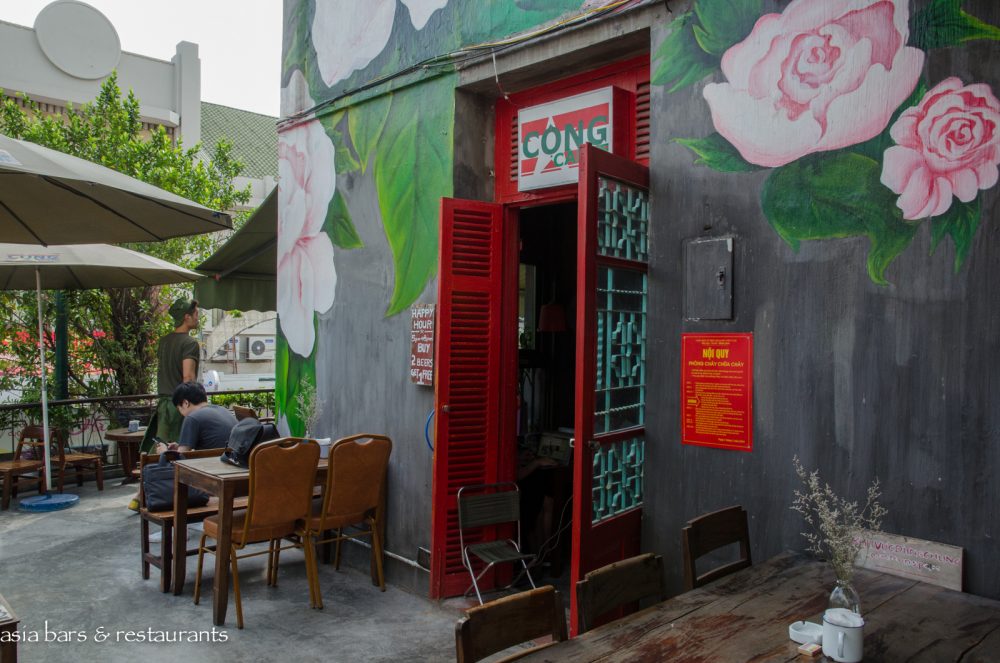 Locating on the 2nd floor, corner Trang Tien – Nguyen Xi, this is one of the best location for any shops so far in Hanoi with view over Hoan Kiem lake and the Opera House at the same time.
Address: 46 Trang Tien, Hanoi
Tadioto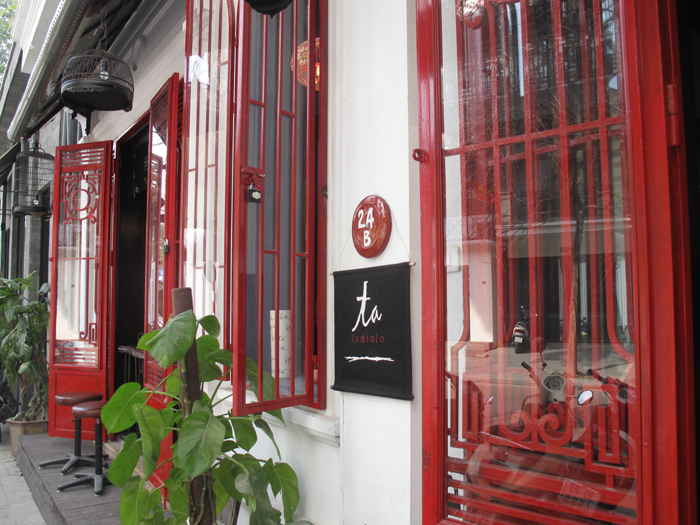 Established in Hanoi since 2008, cafe-bar Tadioto relocated in early 2014 to its current home within the historic neighbourhood  adjacent to the Opera House and legendary Metropole Hotel. Already highly esteemed by an eclectic and clued-in clientele of local creatives and international visitors, the convenient accessibility of the "new" Tadioto entices a wider following with its charismatic combination of all-day cafe and cocktail bar – set within an idiosyncratic interior that also functions as an intimate art and performance space.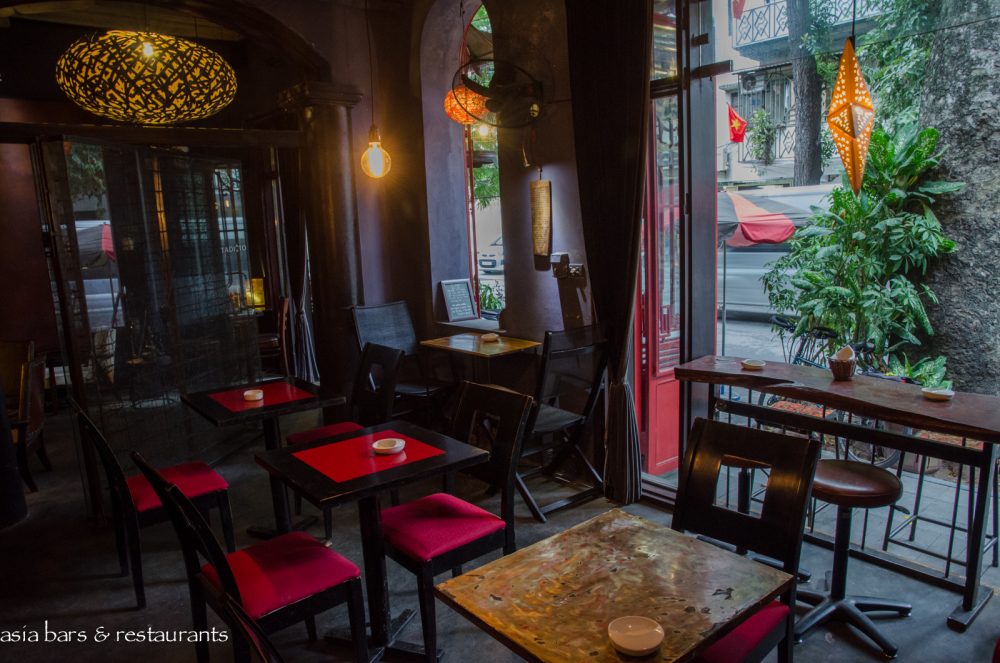 Created and owned by well-known Vietnamese-American Nguyen Qui Duc, Tadioto represents the confluence of his multifarious interests – extending from journalism and writing, to interior design and hospitality. Open all day from early morning until after midnight, Tadioto impresses with its simple but well-executed menu of cafe fare, and short-but-sharp selection of classic and seasonal specialty cocktails.
Address: 24 Tong Dan, Hanoi
E.Tea
Although it's really a tea house but surely everyone has their place here. Situated in a quiet street corner downtown, the shop has a romantic balcony with white iron furniture, looking down the line of people walking calmly.
The décor is not too elaborate, giving guests the feeling warmed as home. You can sit here all day to chat over with friends, reading  alone or centralized working . E.tea serves hot tea, cold tea and some pastries with quite affordable price
Address: 45C Tran Quoc Toan
Xofa Café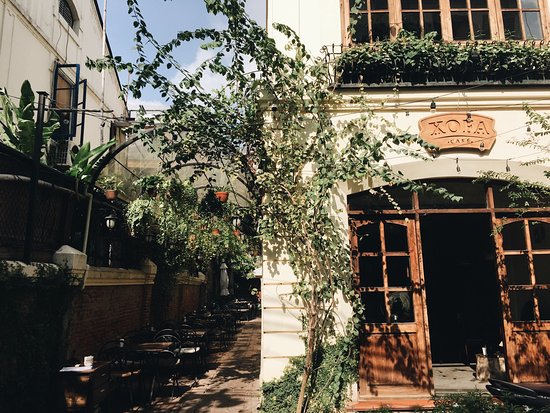 Has been here since mid-2015, however, just recently,  Xofa café has just gradually become a place for  Hanoi young adults by a cozy décor, b picturesque corners . Inside a big villa with many options of seat to choose from (out in a balcony or warm-up in a coach inside), Xofa café is the place for all.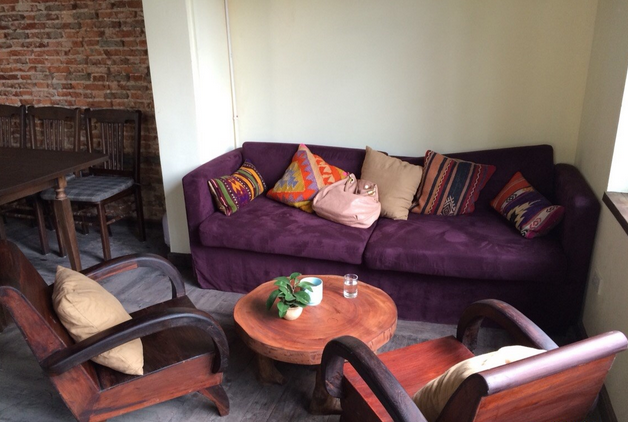 A special feature of the shop is to open 24/24, bringing new experiences and fun moment for customers to discover Hanoi at night.
Address: 14 Tong Duy Tan, Hanoi
Tranquil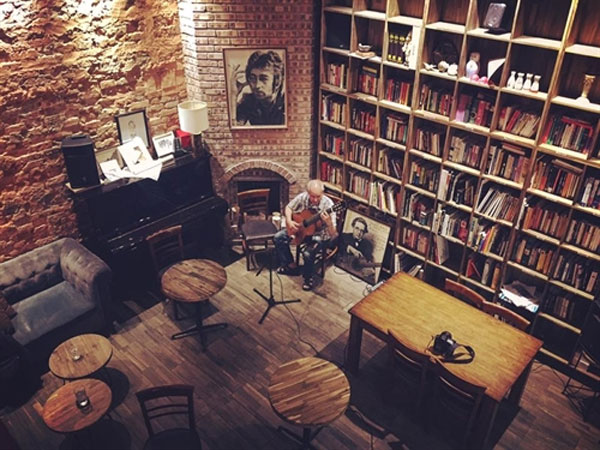 Like the name itself (Tranquil – peaceful), Tranquil's space is far from the bustle of Hanoi. This shop is a familiar stop for many people to read books or softly whisper with friends. So if anyone wants to talk to have a fun and energetic group of friends' chatting, it may be not the right place for you.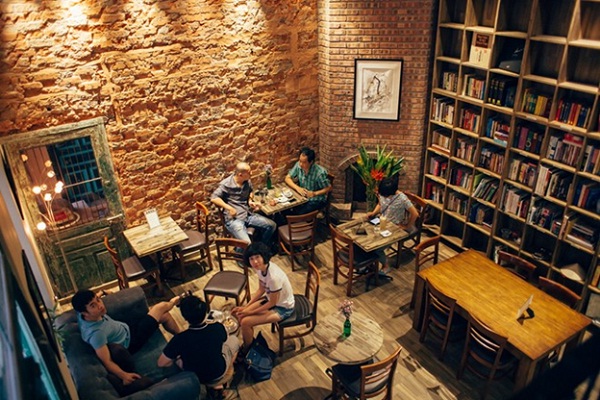 Each corner of Tranquil is poetic, and inspiring for many. Tranquil will captivate your attention right after taking the first step in.
Address: 5 Nguyen Quang Bich, Hanoi
The Farmer: Gardenista (aka the new Gardenista)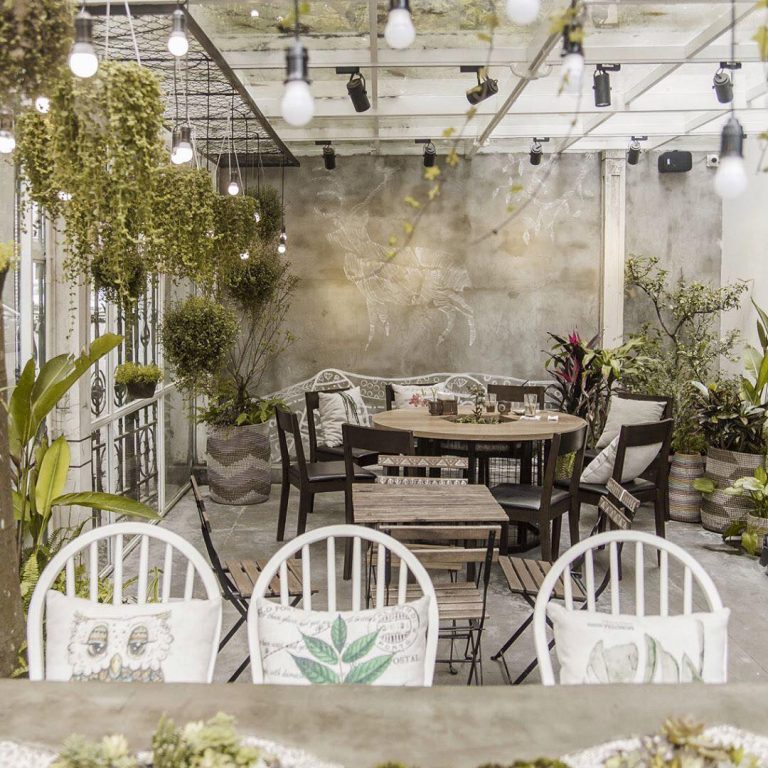 The Gardenista has been closed for a while and brought some sadness to the shop lover. However, the good news is her sister – the Famer: Gadernista is here to replace. Located in Nguyen Thi Dinh street with the same concept, the Farmer: Gardenista make you somewhat "green" when take a step in.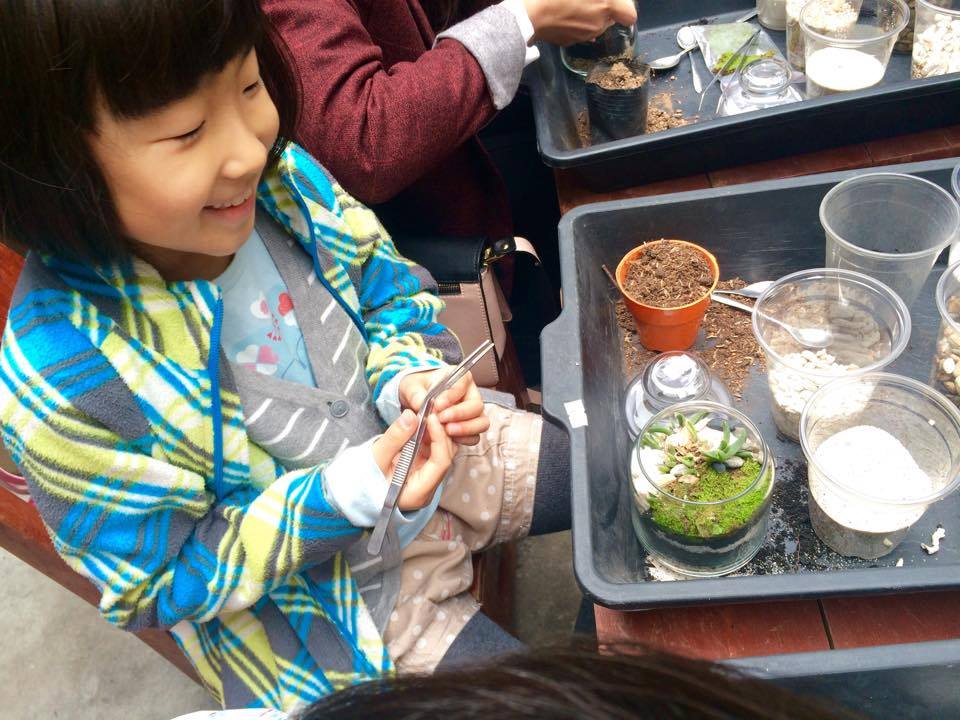 Besides from the drink, the shop also holds a small tree planting class every week on Sunday so you can know how to plant a pretty little tree for yourself. The awesome thing is all the supplies needed to attend the course will be given to you free of charge!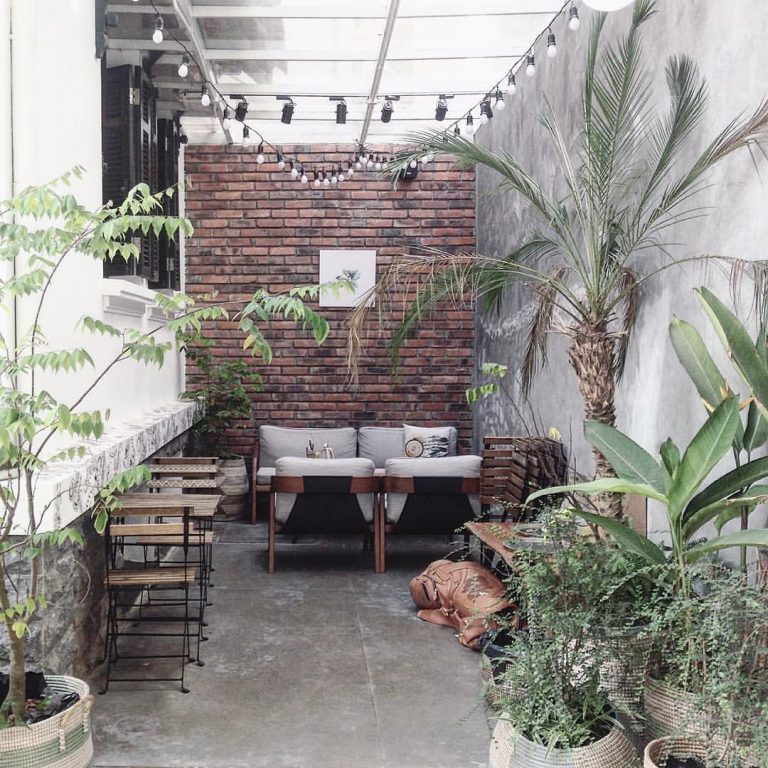 The space  is quite quiet and gentle, like a hidden runaway where you can stop, avoiding the bustling and  noisy streets of Hanoi. Sitting in Gardenista, admire the beautiful small tree, sipping some tea you prefer, enjoy yourself in a rare quiet space, you will feel the sweet taste of Hanoi afternoon.
Address: B40 Nguyen Thi Dinh street, Hanoi
Giang café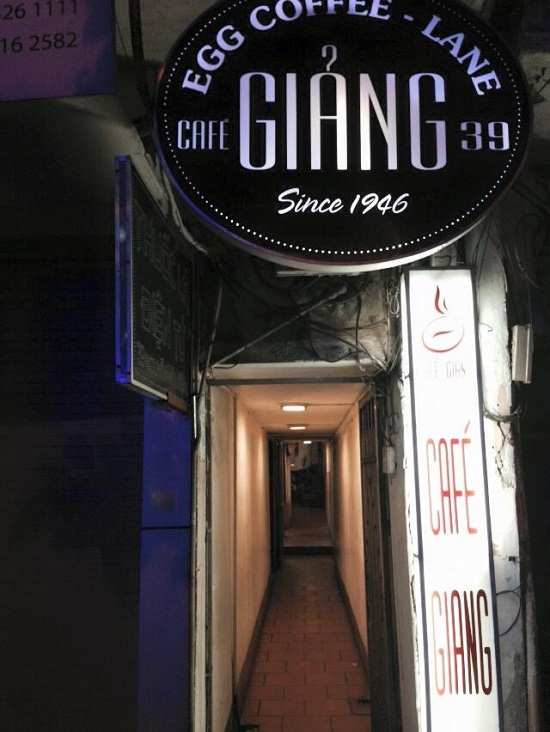 With bland chains taking over Hanoi's café scene, ancient holes such as this one have become revered treasures. To be sure, Cafe Giang's timeworn patina is almost a bleak exaggeration of communist-era non-chic.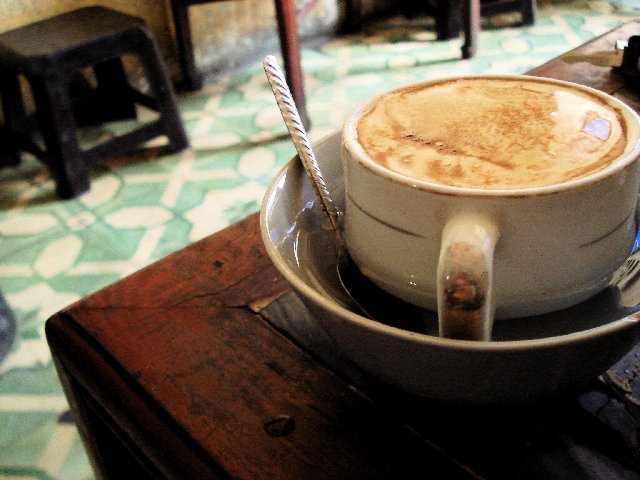 Giang Café is humbly hidden on a small lane on Nguyen Huu Huan Street in the city's old quarter. It may be difficult to find for visitors, but it is well worth the effort. It continues to be hugely popular among Hanoi's coffee addicts with its special ca phe trung, or egg coffee.
Address: 39 Nguyen Huu Huan, Hanoi