It's sure that siting in a low plastic stools and enjoying street food of Hanoi is fun and amusing. However, if you want a dinner or lunch in a great restaurant serving Vietnamese authentic food or the fusion of Vietnamese to some other countries' influence in cozy, pretty ambiance, we have the list of those restaurants for you to select. Each one below is unique and a little bit "wild", but for sure, it's all delicious.
Red bean restaurants
You can find Red Bean restaurants locating in the hotels of Elegance hotel group. They welcome both in-house and outside guests to experience the dishes. The taste of each dish are better when enjoying in a  great and modern decoration of the restaurants.  One restaurant is in the roof top of La siesta trendy hotel and one is in the ground floor of La Siesta hotel. Vietnamese food at it finest can be found here. If you want the taste of home town, they also serve great Western cuisine.
Address: Red Bean restaurant – 96 Ma May street; Red Bean Trendy – 12 Nguyen Quang Bich street
Home restaurant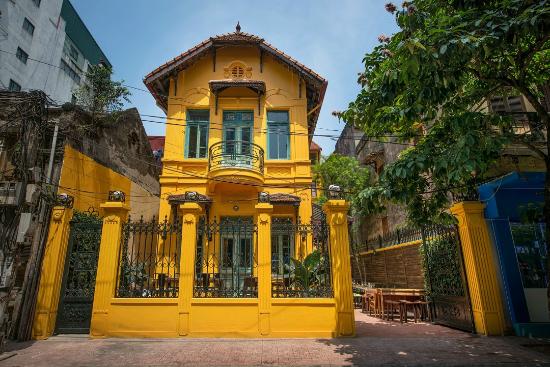 Home restaurant brings you the warm and cozy feeing when take a step in. Impressive decoration with  vintage and young influence combining make your eyes enjoying it as much as your mouth feeling by the delicious food.  With a massive list of wine and alcohol to select, your meal in Home will be amazing for sure. Couple , family and large group of friends can both find their place here for sure.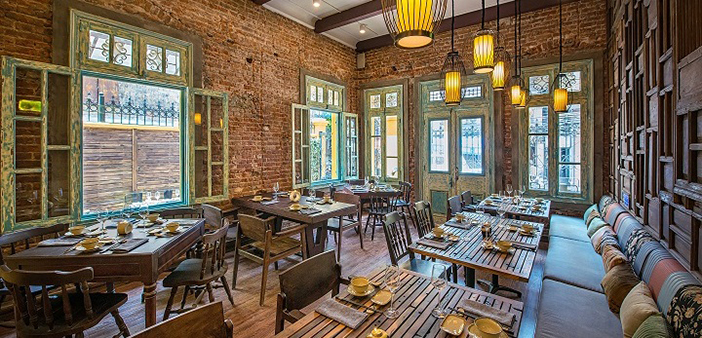 Address: 34 Chau Long street
Gia Ngu restaurant
Located underground Essence Palace hotel is a pretty, cozy Gia Ngu restaurant. With friendly and attentive staff, your meal of Vietnamese food here will be memorable.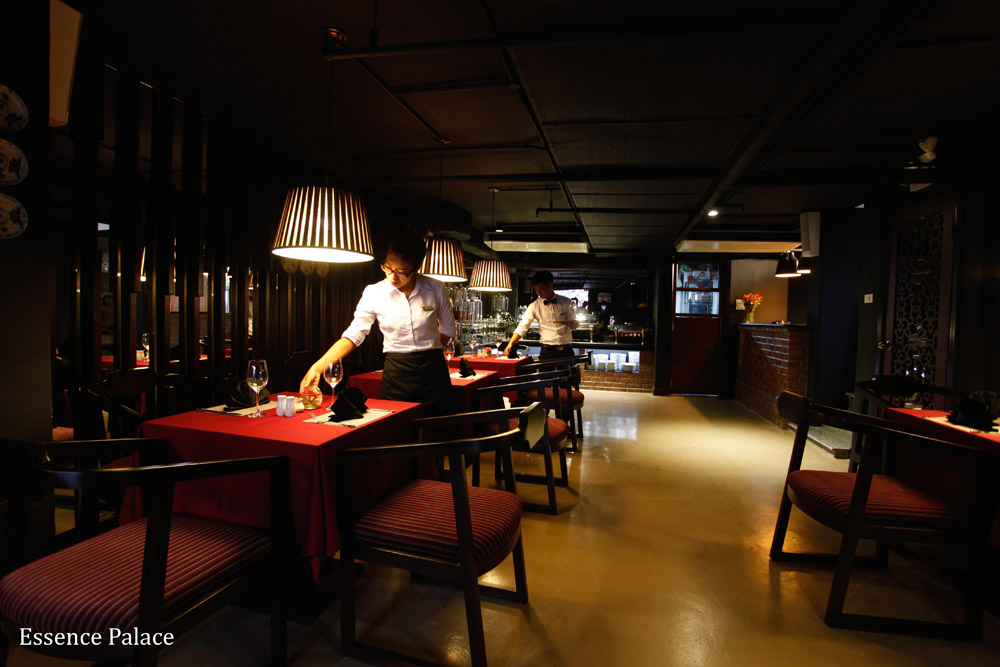 Address: 27 – 29 Gia Ngu street
Hung Snake restaurant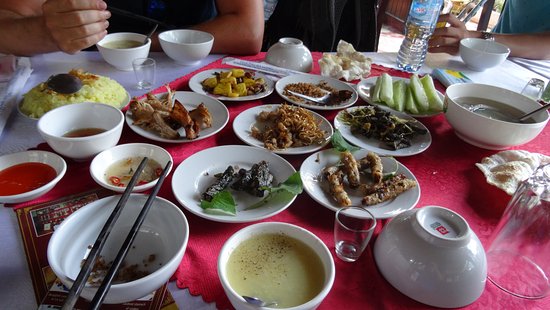 One of the unique and "wild" things we have mentioned before. In Hung's restaurant, you will try snake may be for the first time of your life. Not only the food, but with your drink/alcohol, you can find and taste the snake alcohol as well. The owner and staff will show you the way to eat and enjoy the dishes in the most correct way. So don't be worry and try it at least once in your life.  The experience will sure be one of your highlight when in Vietnam. Definitely , not the Vietnamese cuisine you have eaten before!
Address: 33 Le Mat street
Cau Go restaurant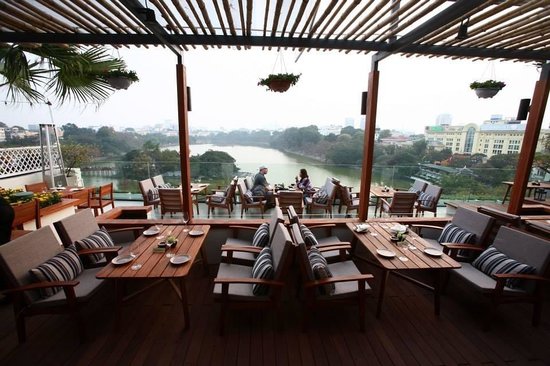 Locating in the high floor of Cau Go Street with the view to Hoan Kiem place. You will have great food with great view here.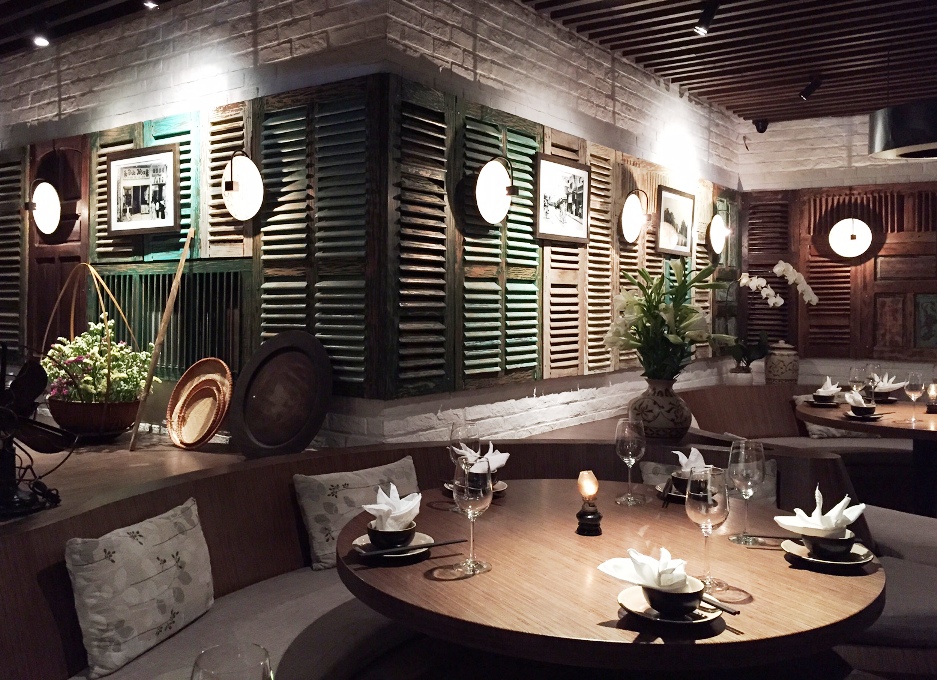 Address: 7 Dinh Tien Hoang Street
Kien restaurant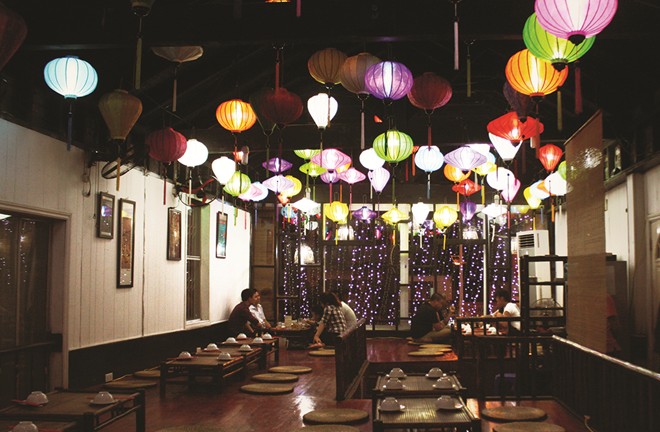 Another "wild" thing you should try while in the city. Ant and other insects will be cooked so deliciously for you. The insects will be mixed well with other vegetable or ingredient to create the boom in your mouth when chewing the food.  Try it and see what will happen later will you?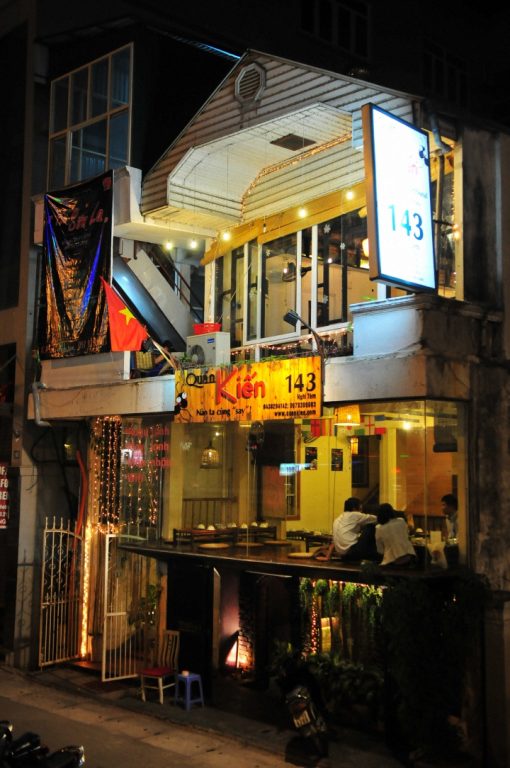 Address: 143 Nghi Tam Street.
Chim Sao restaurant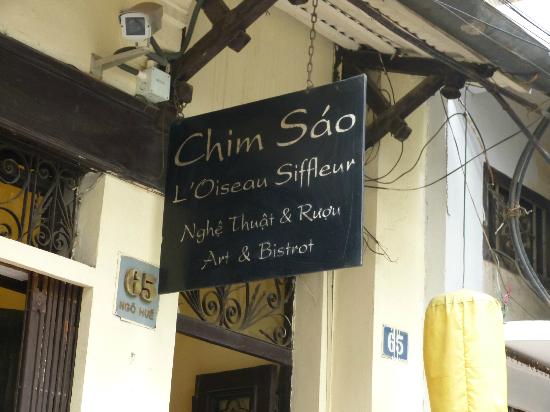 Chim Sao's concept is to create a restaurant's ambiance like the Hanoian house back in the past (1930-1945) in an affluent family. You will see the effort and care in each small details to bring back the home of Hanoi people in the old time to modern life of 20xx.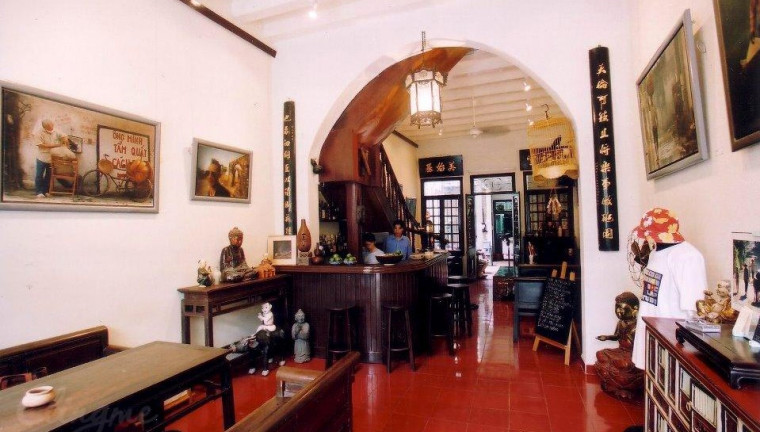 Address: 63-65 Hue Alley, Ngo Thi Nhiem Street
Madame Yen's restaurant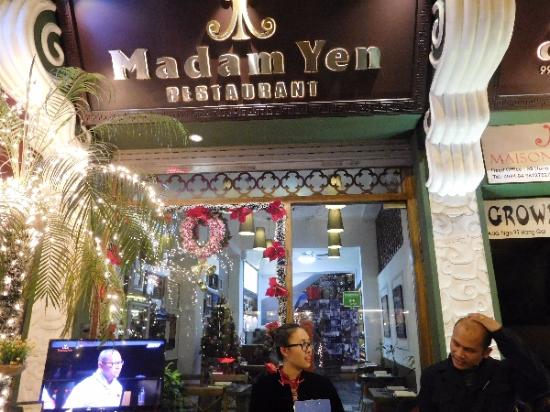 Locating in a very favor street of Hang Gai, you may not notice it at once since the entrance is quite small. However, once open the glass door, you will be welcomed by the beautiful décor and friendly staff; ask them for recommendation and you will have a great meal with your companion.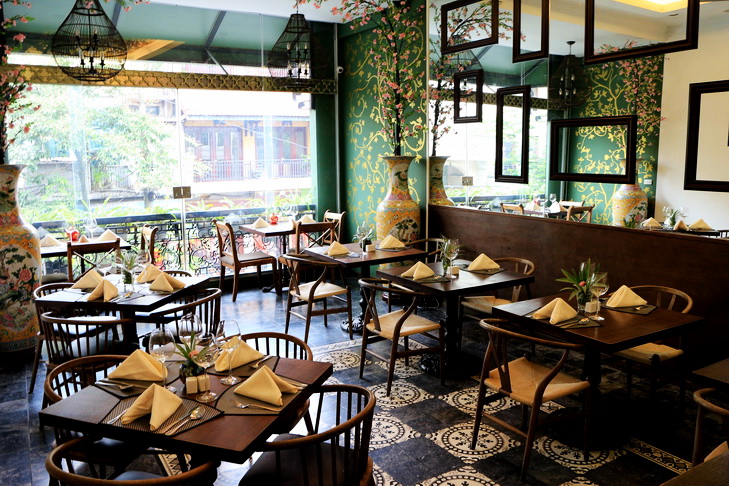 Address: 99A Hang Gai Street.
Ngon Villa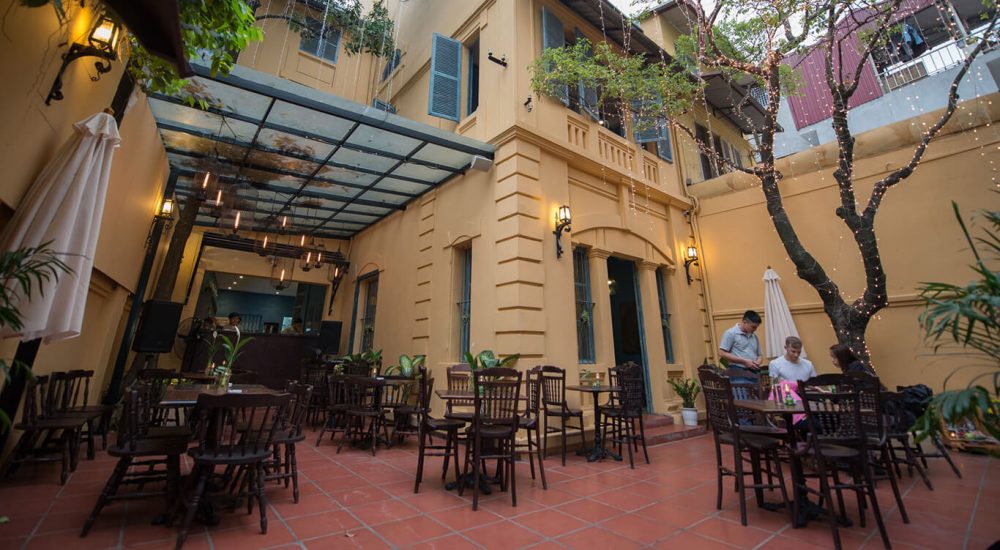 Ngon villa is sister of Ngon restaurant but in the "all you can eat" style at the great price for each person. The villa looks great both in and out-side so does the food and how it's presented on the dish.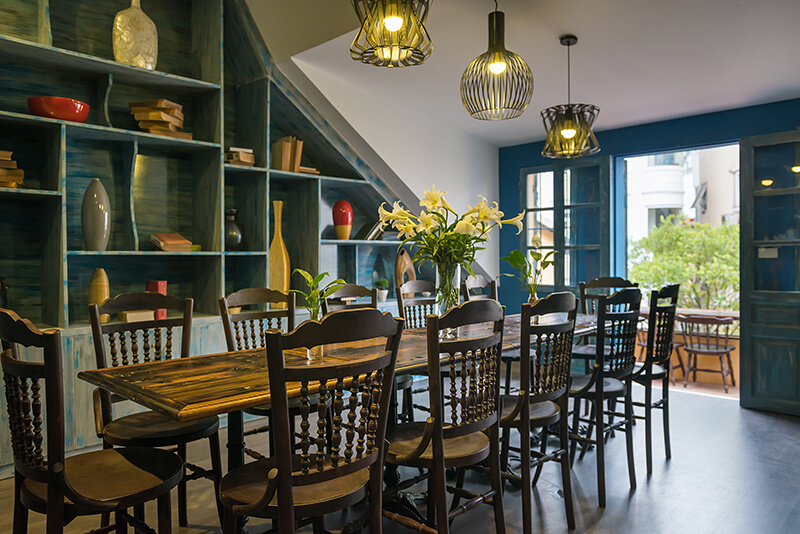 Address: 10 Tong Duy Tan Street.
Cha Ca Thang Long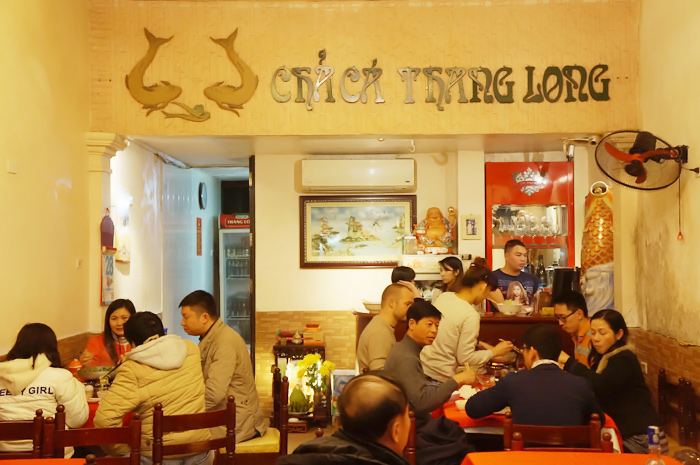 Cha Ca La Vong is surely a must-not-miss dish when in Hanoi. You may know about the original place in Cha Ca street before. However, if that place is too crowded and fully books, Cha Ca Thang Long is worthy alternative with the great same taste in much bigger space.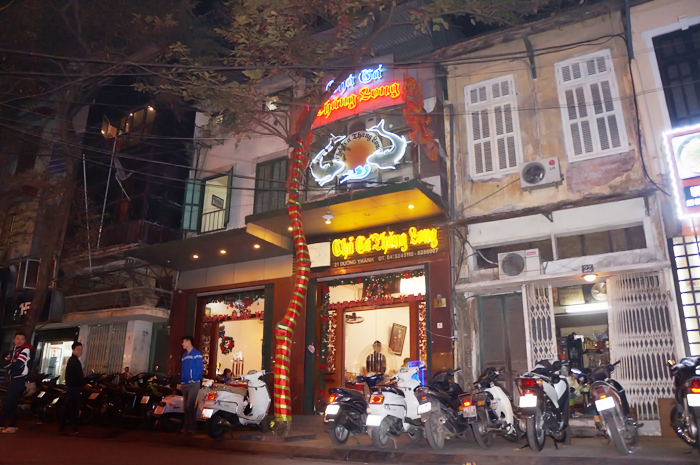 Address: 21 Duong Thanh Street.