Launched April 2019, The Oriental Jade Hotel has become one of the first-class boutique hotel in Hanoi Old Quarter, Vietnam with 5-star customer service.
The travel expert team of ALO Travel Asia had chance to inspect The Oriental Jade Hotel, the latest luxury boutique hotel in Hanoi Old Quarter back in May 2019, one month right after the hotel's grand-opening. When we arrived, what firstly amazed us was the prime location of this hotel, only 170m walk to Hoan Kiem lake, the heart of Hanoi city and 150m walk to St. Joseph Cathedral. Another "further" famous landmark could be Thang Long Water Puppet Theatre where showcases Vietnam's unique traditional art, the famous water puppet show which is only 500m from the hotel. There is definitely no better location than this!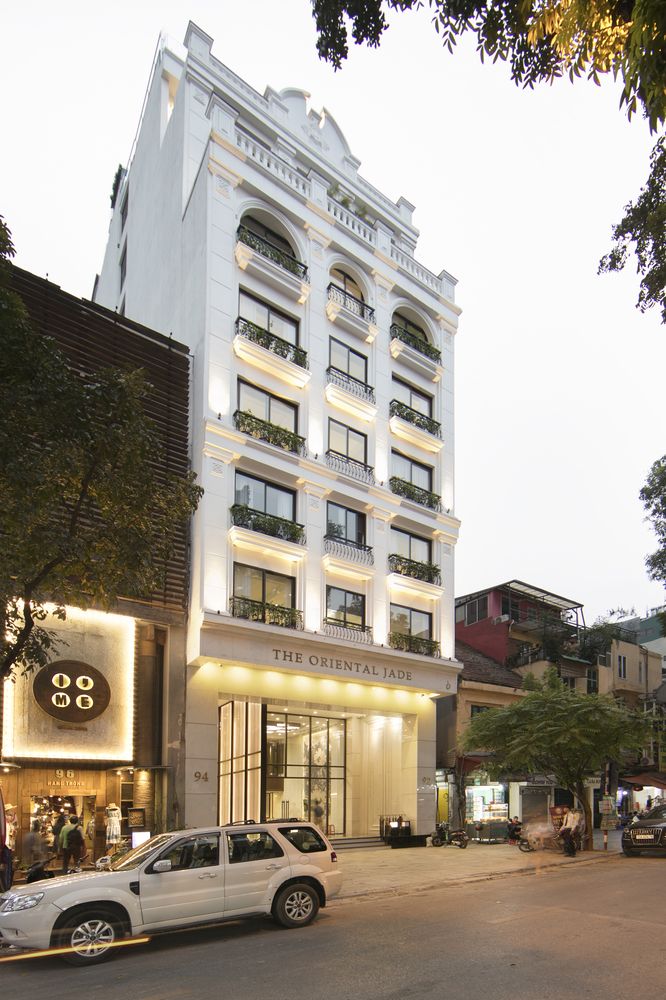 From the moment we walked up the beautiful marble steps we were blown away! The hotel provides a very nice outdoor sitting area for guests and hotel lobby is simply gorgeous with two ceiling-to-floor pieces of art.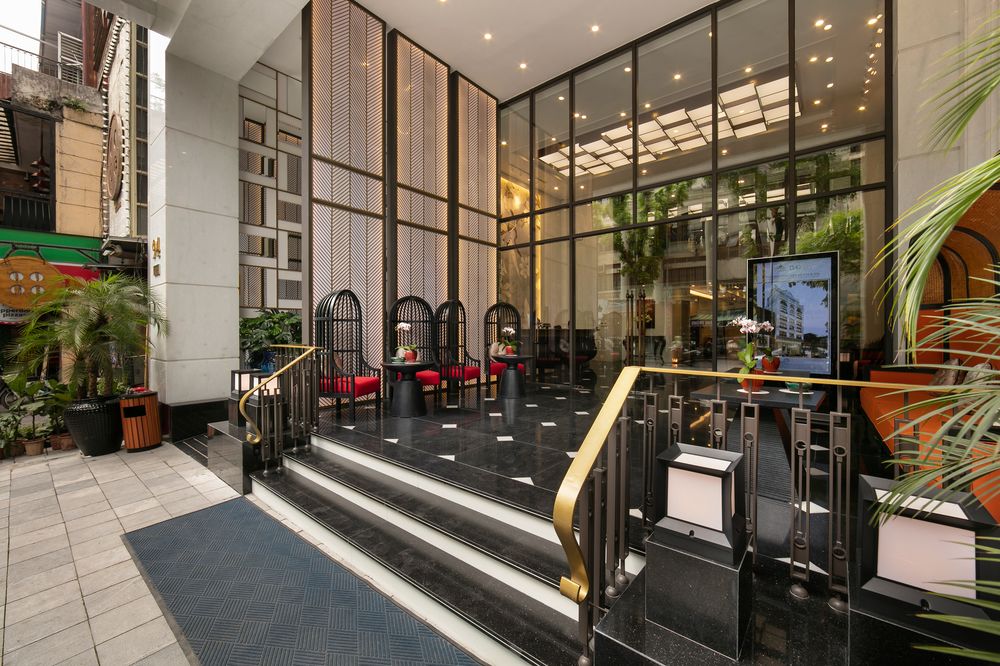 The 11-story tube-house style hotel offers 120 fully equipped rooms and suites with Western design, categorized by different views toward Hoan Kiem Lake, St. Joseph Cathedral and Hanoi Old Quarter.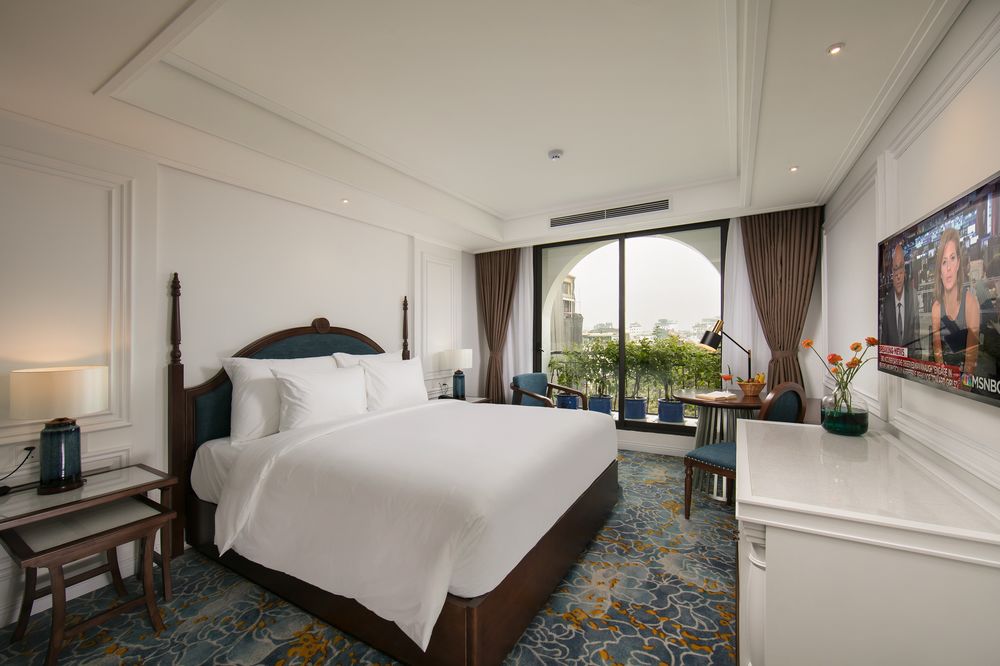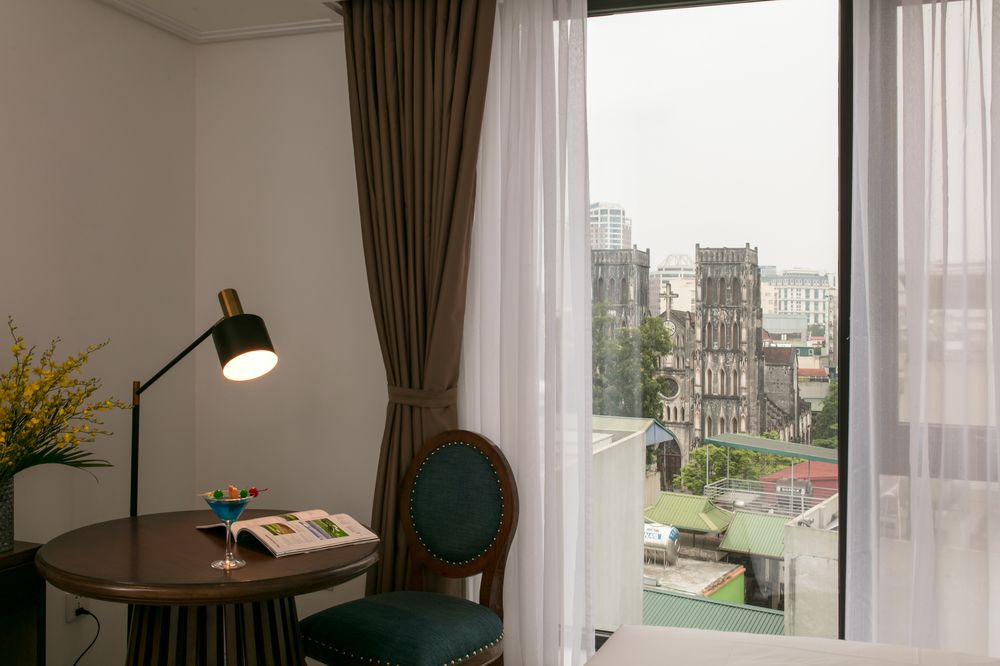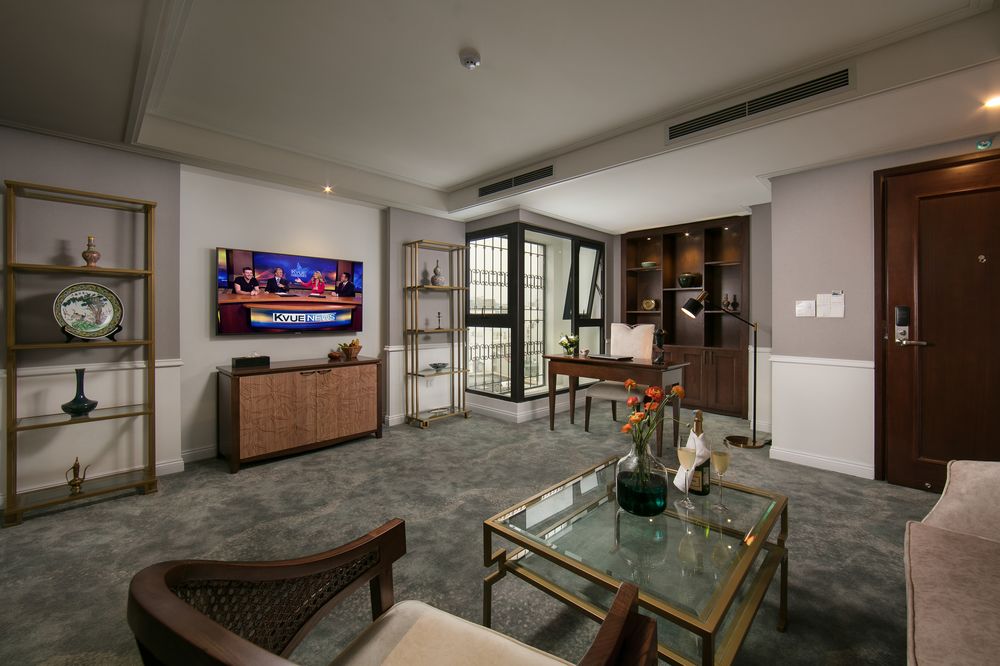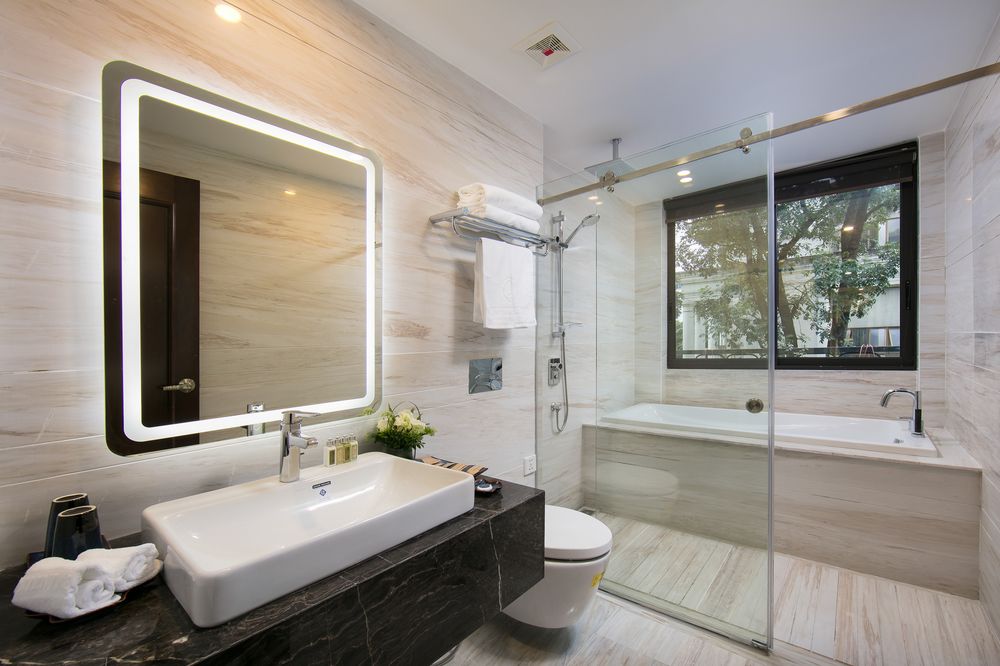 The lower categories may offer pretty much non-existent view due to all surroundings are built very close to each other, however, the roof-top pool with panoramic views of the city and Hoan Kiem lake make it up for it! Such a lovely rooftop pool is a rare thing in Hanoi Old Quarter now and a perfect bonus for this hot summer.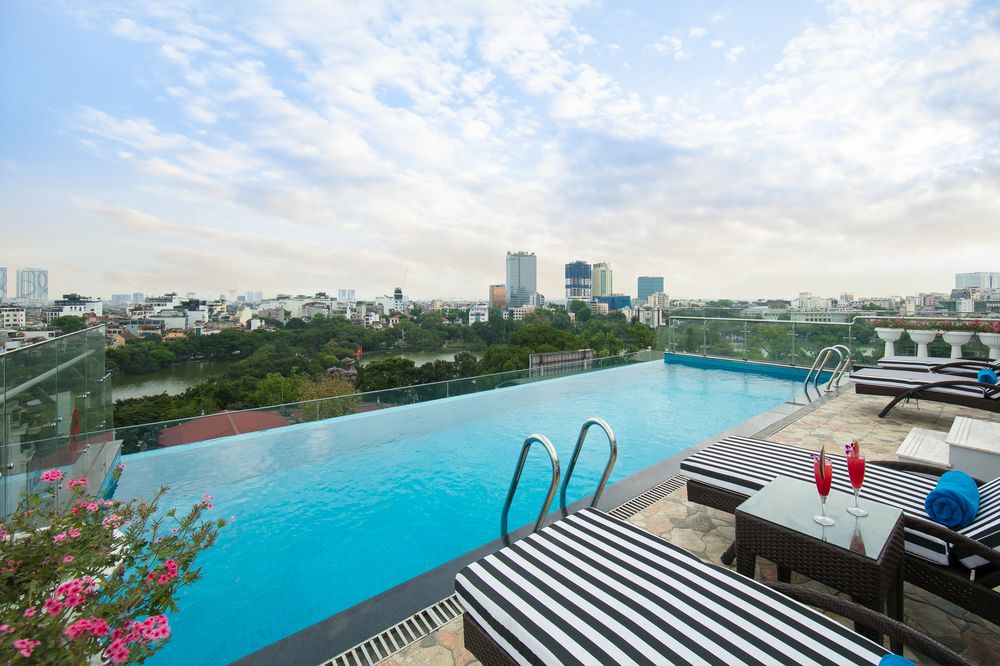 The Jade restaurant is at basement with capacity up to 120 guests serving International Buffet Breakfast (6.30 am – 10.00 am) and All Day Dining (11.00 am – 22.00 pm)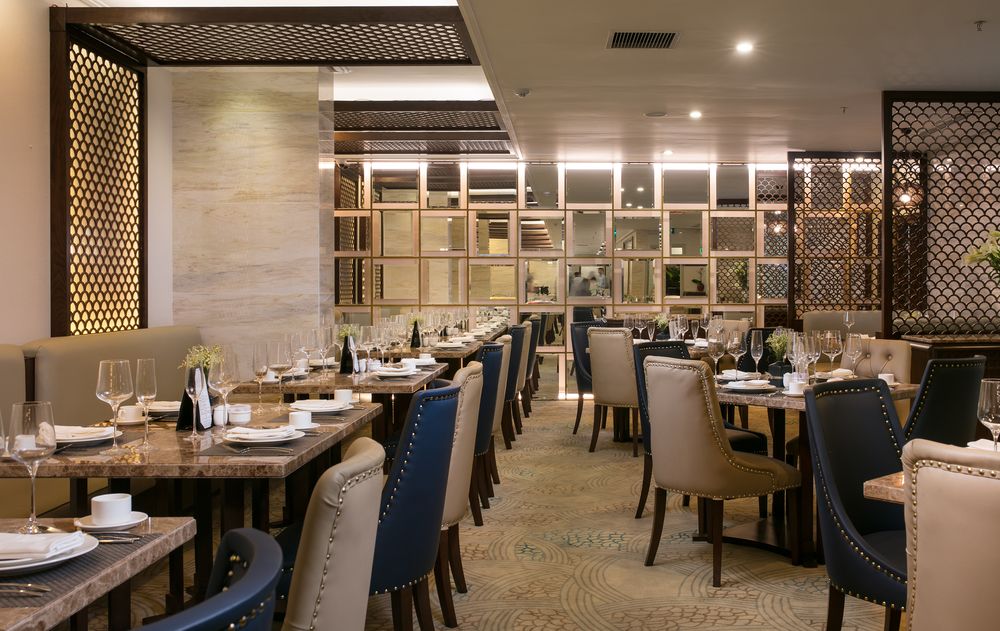 Hotel also has a private and fully equipped meeting room of 100m2 that is available from 07.00 am – 22.00 pm to cater special events, VIP receptions, conferences or ultimate gatherings.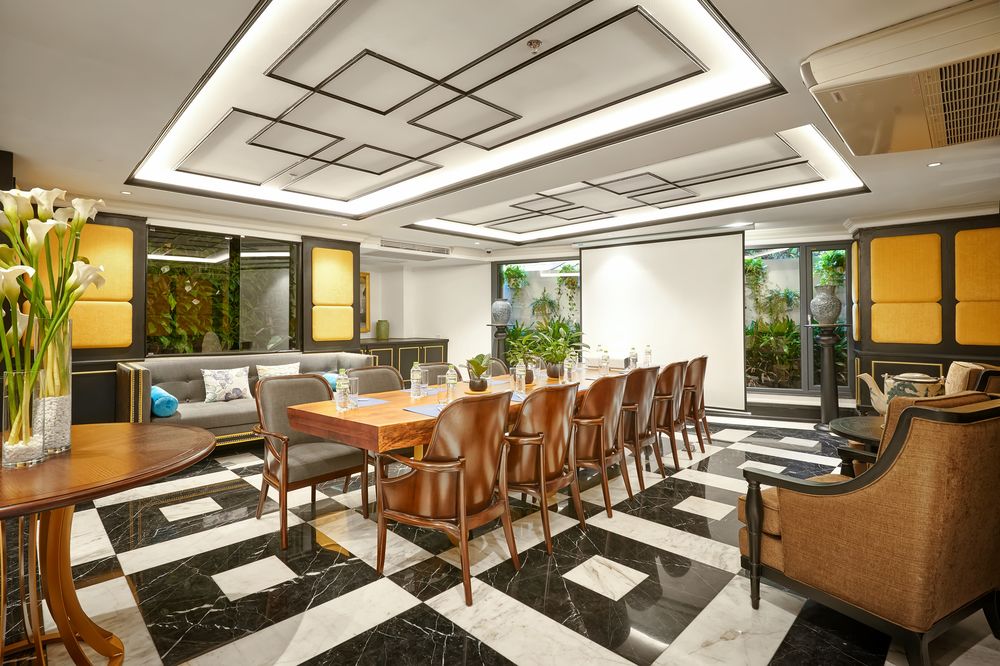 Their Le Spa D'Orient is also a nice surprise as each private room looks like a piece of art with a different hand-drawing wall that simply from the look already help us sooth our mind.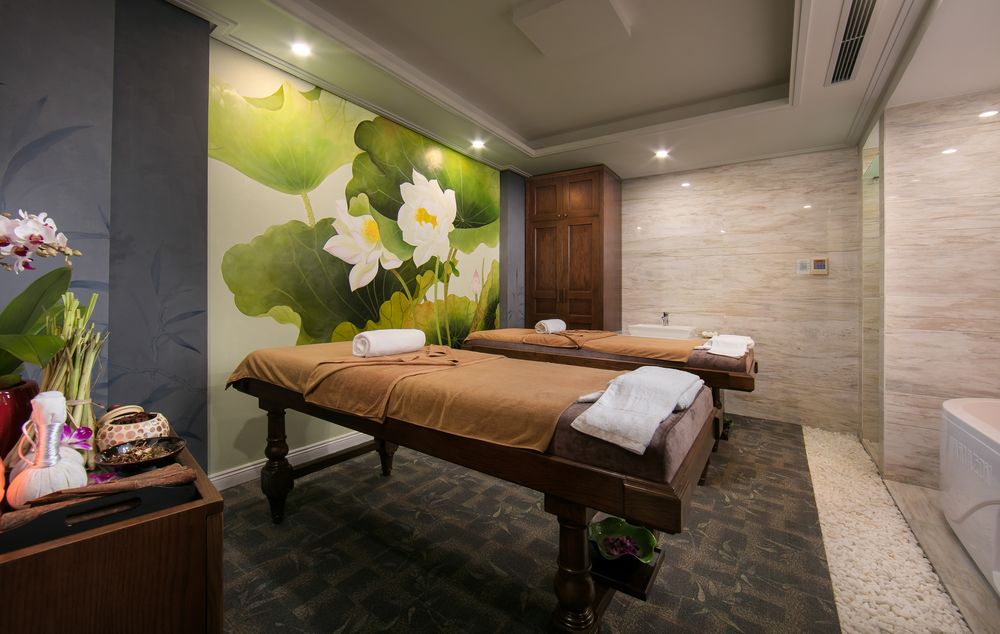 ALO Travel Asia have tried to send some groups to sample The Oriental Jade Hotel and what really impressed our guests was the hotel's amazing staff. They went out of their way to make our guests' stays very enjoyable. Every single staff member was kind, friendly and hospitable – they are a credit to the hotel. One of our guests back to hotel on her birthday to be surprised with "Happy Birthday" spelled out in rose petals on her bed, with a delicious birthday cake and a bottle of wine! That was very lovely of them!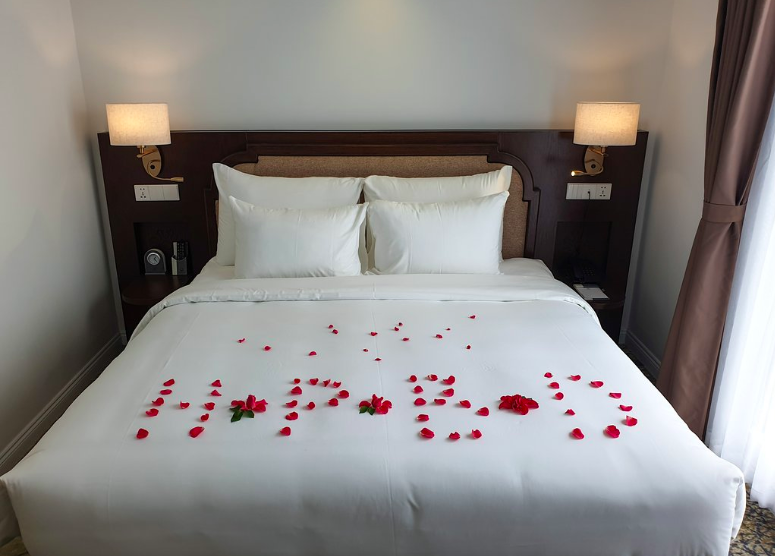 We would recommend The Oriental Jade Hanoi Hotel to those who love the touch of luxury while still enjoy very personalized customer service, who want to stay at the best location in the city or simply who just want to feel special on their trip to Hanoi!
Contact us now  at info@alotravelasia.com if you want to find the best boutique hotel in Hanoi Old Quarter!