Lune Production is an entertainment company established in Ho Chi Minh City with the 1st show named "Lang toi – My village" was presented in 2009. After near 10 years, they are voted the best entertainment show in Vietnam with 4 famous performing debuted in Hanoi, Hoi An and Saigon, have inspired and received much love from local and international audience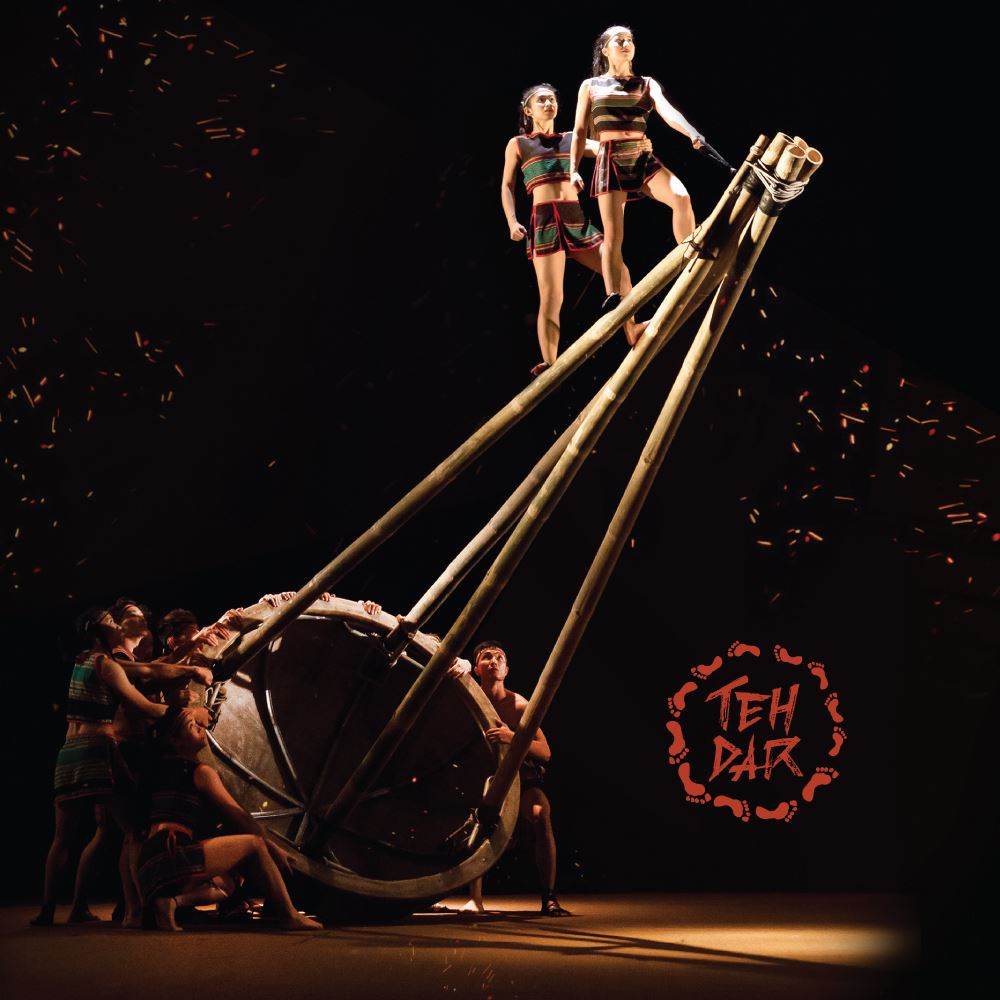 What are the characteristics made them being outstanding among of other activities in Vietnam?
For each shows, they bring to you many kinds of different cultures and lifestyle of the regions in Vietnam: Lang Toi is about the countryside of the North, "A O" is about the different from peaceful countryside and noisy – irony urban, Teh Dar tells about daily life in Highland of Vietnam while Paola is a soulful dance carrying Cham spirit and culture.
They use the Vietnamese tools which is used in local people's daily life such as: bamboo stick, bamboo basket, silk, jar etc as performing instruments. With the new circus techniques, bamboo becomes the soul of the shows, the "storyteller", and the powerful tool to change the scenes that connect the artists and musicians on the stage.
There is not only one star here, all performers are the stars of 60 minutes, they are professional circus artists – they jump just like without gravity, they do many complicated hard actions and also do brilliant perfectly job of team-work on the stages.
Lighting, sound and music are controlled by a professional team, they give us many surprising moments during show.
Which show is your favorite ?
My Village – 1st show, combing telling story-circus – unique live music, bamboo acrobatics to tell a poetic Vietnamese village life of farming, fishing, gathering etc. The exotic live music will be played throughout the show, and there might include even 20 different bamboo music instruments. Ambiance and speed of show: show, peaceful
A O – the 2nd show, combing telling story-circus – unique live music, bamboo acrobatics, funny hip-hop, suspended basket boats and an evocative tale of South Vietnamese cultural survival in a time of huge economic transition. Ambiance and speed of show: Fun & Fast and OHHH
Teh Dah – the 3rd show. Teh Dar is described as a version of A O Show which features an exotic Vietnamese tribes life with the untold stories from the mountains and jungles. The performance exhibits an enchanting stage craft and live music from different tribal instruments. The name Teh Dar means "going in circle" as the South West Vietnamese believing in the life transmigration and how the cycle of birth, suffering, death and rebirth effect in each member of the society. The cast illustrated the world of South West Vietnam with stunning bamboo cirque, daring acrobatics, and hypnotizing melody from exotic tribal instruments certified cultural heritage by UNESCO. (view more review here). Ambiance and speed of show: Fun & Fast and Surprise!
Palao Show – the newest show: A soulful dance performance carry Cham spirit and culture, rendered in contemporary stage language. A groundbreaking mix of Cham Ethic instruments, electro, powerful vocals…"Palao" in the Cham language means letting go and moving forward. In 60 minutes show, the artist will take you from the story of Champa's past and to the philosophic character of Shiva – the god of destruction and creativity by showing various terracotta pots of several meanings. Ambiance and speed of show: Medium and Surprise!
If you are interested in Art and Culture, you must-not-miss these shows when you are in Vietnam. Please feel free to contact us for more information about the show and tickets. Hope to see you in the show.