In preparation for your first visit to Vietnam, let's learn about the local currency and payment system so that you can enjoy your holiday in Vietnam even more. Here's a quick guide about currency for Vietnam travelers.
Vietnamese currency
The local currency is the dong (abbreviated "d" or VND). Bank notes are 500 / 1,000 / 2,000 / 5,000 / 10,000 / 20,000 / 50,000 / 100,000 / and 500,000 VND.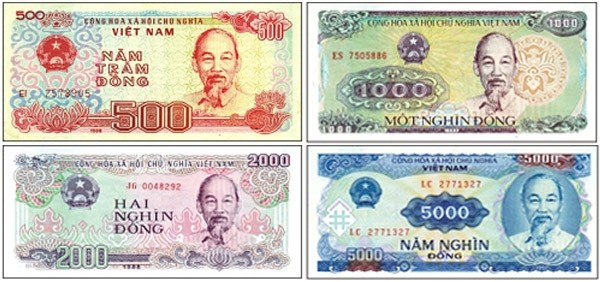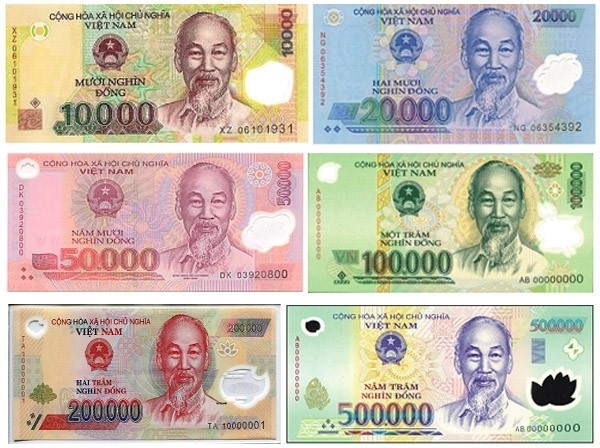 The exchange rate (December 2022) is approximately 23,500 VND to 1 USD. If you're confused by all the zeros, mentally remove the three zeros in the end to get a simpler number. To quickly convert from VND to USD, remove 3 zeros and divide by 23.

Tips: The 20,000 VND bill and the 500,000 VND bill have a similar shade of blue. Please check carefully before paying.
Cash withdrawal and exchange
When arriving in Vietnam, you should have some cash in local currency. ATMs that accept international cards are located right outside the arrival gates at all major airports. ATMs are common in Vietnamese cities and can be easily found in most travel destinations. International cards such as Visa are accepted at over 20,000 ATMs nationwide. If you need help finding the nearest ATM, please ask your hotel or Google Map. Withdrawal limits per transaction range from 2 million VND (almost $100) to 3 million VND at local bank ATMs. Using an international ATM (Citibank, ANZ, HSBC, Commonwealth Bank, Shinhan, Standard Chartered) is between VND 5 million and VND 10 million.

Once you arrive at your destination, you can usually exchange money at hotels and local banks. It is advisable to carry USD bills in small denominations.
Tips: Outside of major tourist areas, cash should be your primary go-to during your trip, especially if you want to buy products directly from local people.
Card payments in Vietnam
While cash is used for small purchases and street vendors in Vietnams, most establishments accept payment from major credit card providers such as Visa. Hotels, tour operators, boutiques, restaurants, grocery stores and spas generally accept international debit and credit cards. Conversion rates and swipe fees are set by your card provider. With a few exceptions, you can prepay for major travel expenses in Vietnam by card locally or online, saving you the need to carry and exchange large amounts of cash along the way.