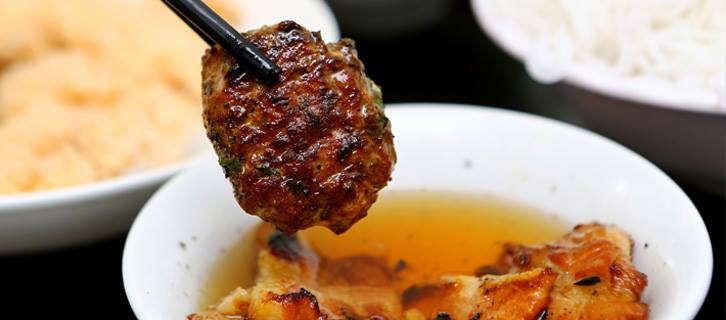 Bun Cha is one of the most popular specialty in Hanoi and Northern regions of Vietnam. Bun Cha is served with vermicelli noodle, fresh local herbs, special sauce and 2 BBQ pork and pork meatballs.
The soul of Bun Cha is the pork. Meats are marinaded with garlic, onions, pepper, sugar or honey overnight. Meats has to be BBQ over the charcoal to obtain this characteristic smell.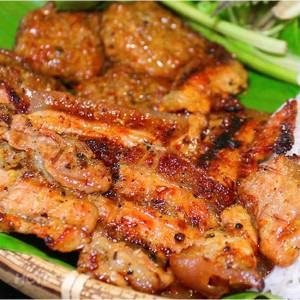 Besides "protein", another key ingredient to Bun Cha is the sauce. Bun Cha's base sauce is fish sauce. Stock will be added to the fish sauce with vinegar, sugar and sliced fermented papaya and carrots. A little savory, a little sweet, a little sour give this sauce a
distinct unforgettable taste.
ATA suggest some restaurants which serve the best Bun Cha in Hanoi:
– Bun cha Huong Lien: 24 Le Van Huu Street, Hai Ba Trung district
– Bun cha Ta: 21 Nguyen Huu Huan street, Hoan Kiem district
– Bun cha Tuyet: 34 Hang Than Street, Ba Dinh district
– Bun cha Hang Nga: Dong Xuan Market, Hoan Kiem district